Parenting
Hobbies
Summer activities: How to be wise and choose right! Created by Ritu Ghai Updated on Jun 27, 2017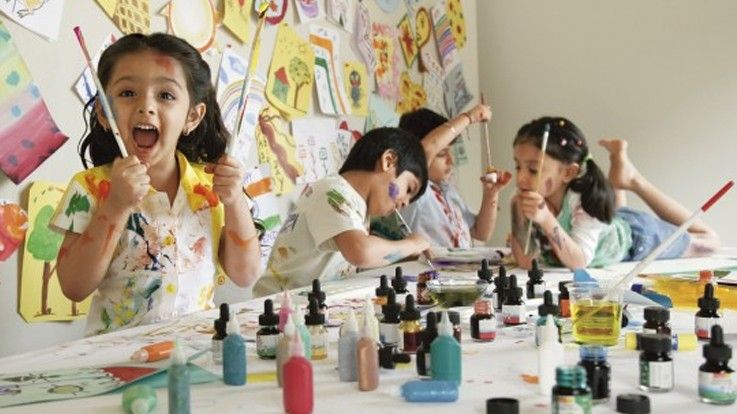 Mishika is almost as busy as a working executive. She gets up at 6 AM and goes to bed just before 10 PM. Her schedule is tight and she has little time to take a short afternoon nap, or watch TV in the evening. Mishika is just 12 years old — and she already has a neck-to-neck time table.
Her school starts at 7 AM. She returns home by 2 PM, has lunch and leaves for her dance class at 3 PM. Every alternate day she has tablatraining at a centre nearby. She returns home to have a quick snack and leave for swimming sessions at 6 PM. She also learns skating thrice a week. When not skating, she has home tuitions for science and maths.
Mishika's long day ends with dinner at 8 PM, after which she completes her homework and finally hits the bed. During summer vacations, her wake up time gets comfortable but the day schedule has a few more activities thrown in.
Mishika displays the situation of many children today who lead this club-like lifestyle with almost no me-time. And thanks to the nuclear family set-up today, many children don't even get the opportunity to fall asleep listening to stories told by their grandparents. They have no time to play informally with the locality children or chase butterflies in the park; the innocence of childhood is lost to planned activities that nurture a competitive streak in them.
This brings us to an important question. In doing our bit to keep our children away from boredom, are we robbing them of essential growing-up experiences? Being enrolled in too many activities, are children losing the ability to amuse themselves?
Parents don't realize that it'simportant to get bored or do nothing. You will be surprised to see your children finding their own creative ways to deal with boredom. They can spend time at home playing cards, board games or simply watching a movie with you. Some kitchen activities like making summer drinks, fruit salads, ice cream shakes or learning how to bake a cake are fun ways to enjoy themselves at home with family. These 'kith and kin' moments are vital for the child's emotional and mental well-being. 
So this summer, let your child take a break, or pick up any one activity that makes him feel involved and interested. Remember, not all activities are fun and enjoyable. There are signs to look out for if your child is stressed out:
Lack of interest will make the child irritated or angry while going for the activity
Stress is a clear sign that the child is unhappy
The child will appear tired at the end
Any break from the activity will make the child happy
Its important to let the child enjoy some unstructured play time (during holidays and otherwise). Let them paint, draw, read a book or simply go cycling with friends. You can also add an unplanned summer holiday to your wish list and revel in the fun!
What kind of schedule does your child have? How do you make sure they're doing what they love? Let us know in the comments below!
Kindly
Login
or
Register
to post a comment. | Jul 23, 2017
Please if anybody can guide then pls do ... how to manage such situation.... knowing that classes are not the solution. Any suggestions...... plss | Jul 23, 2017
It's true .... but in many cases where super her nuclear family are there.... like mine where in my daughter who is 4 yrs ... wants HER company. Even though I give time to her.. keep her busy with all sort of activities.. play with her as a kid... keeping away all my work . she demands for her age friends... we are her mumma Papa friends not baby friends.. so Now we are thinking to put her in some classes where she gets HER company. | Jun 04, 2017
its true ..... but I hav noticed that children get more diverted to the idiot box or mobile games or internet to overcome their boredom and then they get habitual to that and don't find interest in anythiNg else.... any solution to this ?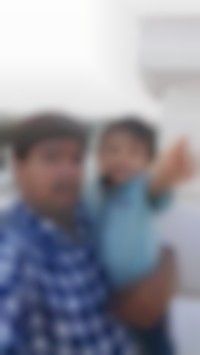 | May 29, 2017
dats true dat it's important to get bored or doing nothing coz it makes us realise dat what we really want n what we simply luv to do.... n dis realisation makes one happiee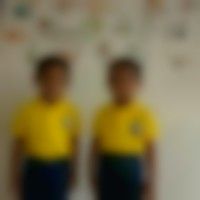 | May 29, 2017
very busy nice idea, I really agree with this and already start this. I have twins of 3 years old n I also want to teach them all things as per their interest... thank you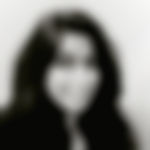 | May 29, 2017
I completely agree with your views, I feel these days there is a rat race between parents,like whose kids attend the most activity classes. Parents don't get time to spend with there kids and they want fill it in by keeping kids busy in various activities. I prefer taking my daughter to one day workshops where I can also be a part of the activities, additionally we do many activities at home. Some benefits of being a stay at home parent. | May 04, 2017
yes. ,even I sent my daughter to my parent's house.. she is not at all showing any interest to go skating. , swimming classes ..so m not forcing her.. but sometimes I am afraid that she is not showing interest like other children to learn extra curricular activities.. | May 02, 2017
Hari Mohana reddy Yangammagari
Good Information. I sent my daughter to my home town without me and my wife. I wanted her to learn how to be independent. Now she is enjoying the village atmosphere and she is going to our mango fields with my father and we hardly see the Moon and Stars in city. she is enjoying watching the stars and moon at terrace at night has plenty of place and kids to play along with her.
+ Start A Blog
Top Parenting Blogs
Top Parenting Talks
Top Parenting question

{{trans('web/app_labels.text_Heading')}}
{{trans('web/app_labels.text_some_custom_error')}}
{{trans('web/app_labels.text_Heading')}}
{{trans('web/app_labels.text_some_custom_error')}}