Parenting
Health
Food and Nutrition
What Makes Yogurt Superfood? How Soon Can Start in Baby's Diet? Created by Vandana Chawla Updated on May 15, 2019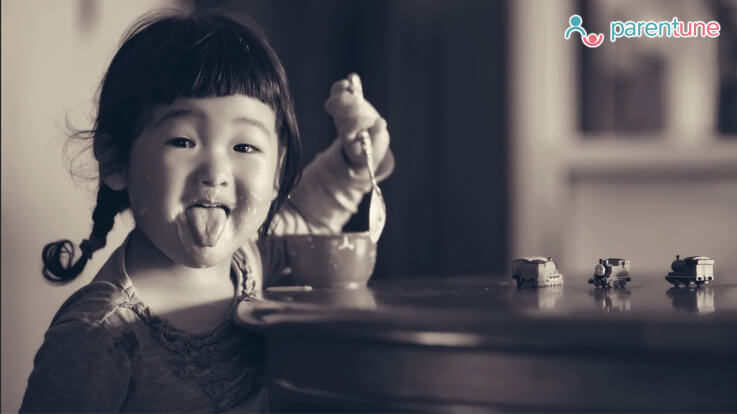 All moms want their little ones to be Super babies and it's the Superfood that will make a baby, "Super Baby".  
How can a food make a baby, 'Super'...Well, this is something which will be on many mums' minds. To make this simple, we want to give foods to our baby that will keep him active, alert, energetic, happy, strong, healthy and of course smart and intelligent... Aren't these qualities that we want in our kids? Super Foods have all these qualities and hence Super food means Super baby.
There are many Superfoods and Yogurt is one among the top ten Superfoods.
What Is It That Makes Yogurt A Superfood?
Yogurt is packed with nutrients like Proteins, Calcium, B vitamins, Vitamin A plus many other health components, which all contributes to healthy growth. In addition, the presence of probiotics makes it a tummy-friendly food. Plus it's a great immunity booster. In every sense, a Perfect Health food.
How Soon Can I Start Yogurt In My Baby's Diet?
Yogurt can be easily started from 8-9 months of age. unlike Cow's milk which should be started only from 1 year of age. As per American Academy of Pediatrics, Cow's milk can cause digestion related problems or allergies or even intestinal bleeding in babies. This is mainly due to the proteins and lactose present in Cow's milk. But in the making of yogurt, the protein and the lactose present in the milk gets processed, thereby making it safe for the baby. Hence it can be easily started from 8-9 months of age.
How To Start Giving Yogurt To My Little One?
Home-made fresh curd is the best to start with, but always make sure that you are using pasteurized milk. Just give plain yogurt with no sugar, no salt, no honey and no additives added to it. Let baby learn and enjoy the taste of natural yogurt.
Can I Give Different Varieties Of Yogurt To My Baby?
There are different types of Yogurt available in the market, like, Full-fat, Low fat, Reduced fat, Fruit Yogurt, Probiotic-added etc. Confusion is but natural!
First and foremost, let baby get adjusted to plain yogurt, be it home-made or the one available in the market. Once this stage is crossed, next introduce baby to home-made fruit-flavored yogurt by adding fresh fruit puree to it...  Make sure that the fruit that you add has already been introduced to the baby before and that it is added in pureed form. Looking at Fat content, you can give full-fat yogurt to your baby. And for probiotic one, best is to start it from 1year of age, by this time your baby is well adjusted to plain and fruit yogurt.
What About The Fruit Yogurt Available In The Market?
Regarding fruit yogurt available in the market,  it may appear a healthy treat for your baby but the fact is that, its loaded with added sugar and preservatives, hence better to avoid it. Make your own home-made fruit yogurt, without adding sugar or honey; its simple, easy plus healthy.
Can Baby Be Given Yogurt In Winters?
This is always a big concern among many moms. During winters avoid giving cold yogurt. Instead, keep it out for some time, bring it to room temperature and then give it to your baby. Freshly made yogurt at home goes very well in winters and since it's a great Immunity booster, it's a good idea to give it during winters.
How Much Yogurt In A Day Is Good For My Baby?
Yogurt can be given as a part of mid-morning or lunch feed. You can start with 1/2 cup initially and slowly make it to 3/4 cup by 1 year and then gradually from 1 year onwards, 1 cup but then this is part of 1 solid feed.
What Are The Different Ways Of Giving Yogurt?
In addition to giving it as plain or fruit yogurt, you can add it to baby cereal, porridge, you can mix it baby rice or veggies or even use it as dips. In case if the baby is not liking veggies, adding few spoons of yogurt can improve the taste plus the Nutritional content.
All in all, Yogurt is a Healthy, tasty,well tolerable treat for your baby. Keep it natural, keep it Super!
Kindly
Login
or
Register
to post a comment. | Dec 18, 2019
Thank you so much for your blog.. it answered many of the questions which were In my mind ❤ | Aug 22, 2019
kea hum yogurt me thora milk add kr ky de sakty ha meri betiy feeder m leti ha tu wese wo thick hota somilk thora sa add krna good ha or not?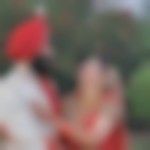 | Jun 26, 2019
zzz(£0 | Dec 18, 2018
nomm Amz | Dec 18, 2018
Thanks for sharing this blog Vandana Chawla mam... can I give yogurt in cought & cold becoz my baby suffering ...thnknu for your valuable advise.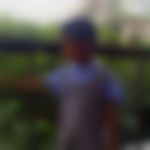 | Dec 01, 2018
thanks for sharing this Vandana Chawla ji . loved reading through your blog.
+ Start A Blog
Top Parenting Blogs
Top Parenting Talks
Top Parenting question