Parenting
Hobbies
The fun of reading books with your child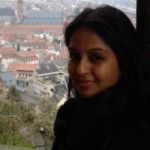 Created by Anurima Updated on Jan 04, 2020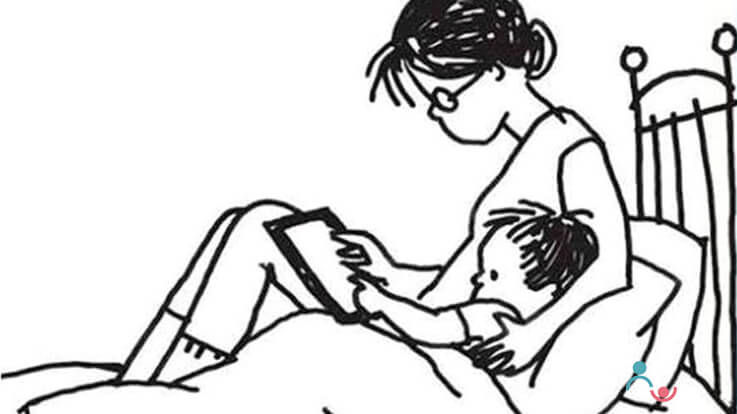 'Read me a story mummy', is what my three years old daughter will tell me every evening. Her interest in stories started once she began to understand them. It was not long ago that we started telling her stories, and it was mostly something that would pop up in our minds and make it up as and when the so called 'story' progressed. She began to enjoy listening and thus began the ritual of storytelling, which now takes place every day.

We started off simple alphabet books and picture books. Soon we moved to storybooks with lots of pictures. As days passed I noticed how intently she listened, how engrossed she got in the characters - made a sad face when someone got hurt, frowned when there was suspense. We then moved on to fairy tales and Hans Christian Anderson's collection of stories - Snow White and the Seven Dwarfs, Cinderella, the Ugly duckling, The Little Mermaid. Soon she started to act like a princess and I was the queen, the house was a castle, her dinner of shaped pasta were butterflies, broccolis were trees Sometimes was a mermaid or a swan floating around the house. Needless to say, that this list was endless. I enjoyed role-playing with her. I was in awe of the impact these stories had on her.

The time we spend reading has helped us grow closer and strengthened the bond between us.It made me a patient listener and gave me an opportunity to answer the hundreds of questions that came to her mind. I see a more confident little girl now.

What I realized is that one needs not be a great storyteller. I sometimes told her stories by making her the main character to address issues that I needed her to understand or a habit I wanted her to change. She seemed relate to them. For instance, there was a time when we were getting complaints from her teacher at the playschool. It seems she was quite aggressive with the other children and would frequently push them. We tried to explain to her that the behavior was not acceptable and that no one would want to play with her if she continued this way. As days passed, things did not seem to change. Then one day I told her a story on how there was a girl who was not liked by anyone because she pushed and hit others; on how the girl's friends got hurt and felt sad by this act of hers. She was quite moved by the story and more importantly by the fact that the others got hurt, which I assume, she did not realize earlier. Then on, her behavior with her peers changed dramatically. She was nice to everyone and proudly told us everyday what a good girl she was at school. It taught me how simple issues could be addressed this way.

The next step in the storytelling ritual would be introducing her to flash cards or cue cards. They are a set of cards with pictures, words or numbers, which are commonly used for visual learning. This can be a fun and an interactive way where the child can make up a story from random words or pictures. The experience can also be in the form of a game or from an educational point of view, for example, practicing math.

These days with more work to be done and such less time in hand, we can and do tend to overlook the importance of storytelling. It is much easier to make them watch cartoons on television or watch a story on the Internet. Watching a story does not have the same impact on their imagination. A program on television or a story on the Internet will stimulate their imagination but only to a certain extent.

Research has shown that reading to your child promotes their language skills, develops their understanding capabilities, improves their reading ability, helps them deal with fears and lengthens their attention span.

It gives me a great pleasure to read to my little girl and also to see how my baby boy listens to the stories. I am certain that in the days to come, my daughter will be more than eager to read to her little brother, thus strengthening the bond between them. I know she will help me in inspiring her baby brother and letting his imagination run wild but the quality time that the two of them spend with each other is having a very positive effect on my baby boy. He respects her and listens to what ever she has to say intently. I am hoping that this will have a positive reinforcing impact on any future sibling rivalry that might happen amongst them.

I am glad to instill the habit of listening to stories in her, this will in turn inspire her to read and one day write her own stories. As a parent, I believe one of the best things you can do for your child is to read to them. This will provide a strong foundation to their academic success.
This content has been checked & validated by Doctors and Experts of the parentune Expert panel. Our panel consists of Neonatologist, Gynecologist, Peadiatrician, Nutritionist, Child Counselor, Education & Learning Expert, Physiotherapist, Learning disability Expert and Developmental Pead.
Kindly
Login
or
Register
to post a comment. | Nov 19, 2019
Hi Taiwo ! Even when one is pregnant,one can read out books to baby. Babies do listen inside. u can buy books with big size, colorful illustrations, and with thick laminated pages which do not get torn easily. the more u would read out to baby the better would be listening skills, language development .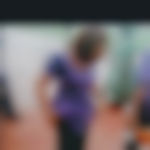 | Nov 19, 2019
Thanks a lot for sharing this inspirational topic. Please at what age do you think is best to start off reading to ones child BTW what kinda book is good that will catch the little ones interest? | Apr 30, 2019
Suggest some good story Books for 18 months old baby???? | Apr 22, 2015
Thanks a lot for the best information provided. | Sep 04, 2013
Dear Suman, how old is your son? To start off, you could get some picture books with very little text (in English). Both of you could start off looking at the pictures. Next you could also read him the text. It could be that he is not following the story. In that case, please translate it into Hindi when required. This way he will learn new words and start following English stories too. Good Luck :) | Sep 04, 2013
Dear Amrutha, you can read any age appropriate story book to you sons. Recently, we bought a collection of Indian Mythological stories (stories of Garuda, Bheema, Krishna and the like) for my 4 year old. We also have a collection of Panchatantra stories. The stories always end with a moral, which teaches children something new each time with each new story. On the contrary, you may also try Disney story books if you sons are a fan of Lightening McQueen and Toy Story. Let them pick books of their choice, this will make story time more fun :) | Sep 04, 2013
Hi Arunima.. read ur blog and it was quiet inspirational. I always wanted to narrate story to my 4 year kid but don't understand which books I should buy for him. Also I would like to read the stories for him in english but I feel as he grew in a atmosphere where hindi is being used more hence whenever I tried narrating story to him in english, he takes less interest. I don't understand how I should I start. | Sep 04, 2013
Hi Arunima, can you please some good books to being... for my sons | Apr 24, 2013
Hi Arunima... Nice blog. Such small things bring us so close to our kids. I will and try practice reading out to my children as often as I can. Being a bit lazy makes the task bit difficult... but have to overcome laziness..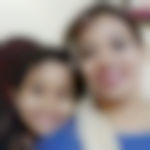 | Apr 23, 2013
Hi,Arunima... what yoy said is very true.. even my daughter also behave in the same way as you were telling after listing the story.. i also tell her stories by making her the central character as a good helpful girl who takes care of everyone and never accept anything from strangers... as she is like following it very seriously.. | Apr 04, 2013
I am lazy too, and sometimes too tired.. will try to do this more often, thanks for the inspiration. | Feb 01, 2013
Anurima, thank you for such a wonderful article. sometimes i m lazy to read but my son's like so much and pressure me to read a story before he goes to sleep. Thanks again | Dec 11, 2012
Anurima, thanks you for such a wonderful article. I was looking for books for my 7 month old son.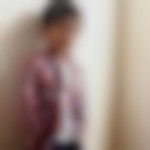 | Dec 08, 2012
Anurima ...very nice to read your article.. even my son who is going to be three this Jan is found of books.. love to read stories the big colourful images attract them and develop the creativity ..like you I used to tell him about his behaviours as a story with his favourite characters he enjoys that and tend to behave that way.. we prefer to give books for his friends b day gift ,kids should be motivated to go for library .. So they will njoy reading more books.. | Dec 01, 2012
Such a cute little inspirational story Anurima! Had no idea that bedtime stories had such a great and positive impact on kids! Wonderful, the way you have been able to even discipline Richa using one of her favourite pastime activities... i guess this will have a long term effect on her than trying to shout at the kid... great going Anurima! | Nov 30, 2012
Thank you for your wonderful comments Neetu & Sreelakshmi. It is indeed wonderful to read to our little ones. It only strengthens the bond. Hopefully this wonderful activity will never be lost among all the new gadgets & technology!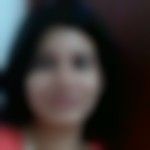 | Nov 30, 2012
Hi Anurima,loved reading your blog. I could relate to it so well because both my son and myself totally enjoy and bond over his bedtime stories. He finds it entertaining and it has improved his vocabulary as well. And as you said,hopefully this would inspire him to get into the reading habit when he grows older. | Nov 30, 2012
Hey Anurima you have narrated the importance of story telling in such a gentle, unassuming way. And you are absolutely right, no technology can match the feel of a paper book. Really nice . Thanks !
+ Start A Blog
Top Parenting Blogs
Top Parenting Talks
Top Parenting question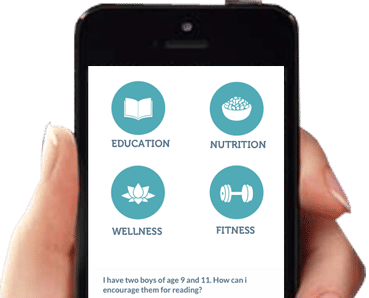 Download Parentune App
Please enter a valid number

{{trans('web/app_labels.text_Heading')}}
{{trans('web/app_labels.text_some_custom_error')}}
{{trans('web/app_labels.text_Heading')}}
{{trans('web/app_labels.text_some_custom_error')}}