Parenting
The Good and Bad effects of TV on Children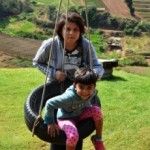 Created by Payal Updated on Sep 05, 2021 When Mumbai's recent terrorist attacks got extensive coverage on almost all Indian channels, the gun shots, bomb blasts and screen shots of victims made 25% more children suffer anxiety attacks and insomnia; among them is Amol from Mumbai, aged 8 years. Amol regularly follows the news on TV for knowledge. However, after watching the coverage, he started getting nightmares, woke up in cold sweat and became suddenly fearful of going to school.
As the second and final part of the two part series on the effect of media on children, this blog will address the effect of television watching on our children. Today over 75% urban households have television in their homes with Delhi topping the list at 88% as shown by a Zee News census. The Indian average of number of hours in a week children spend watching television is around 9.9 hours a Management and Labor Studies research shows, with 49% children viewing TV more than 2 hours daily. In fact 52% children in a recent survey were found to have TV in their own bedrooms. 44% children have been affected by TV advertising, which include food, cosmetics and their favorite actors and celebrities. There are very real threats to our children from TV, physical or mental. There are various issues facing children who watch TV regularly.

Impacts of violent and non-age appropriate programs on Television
Children below 4 years age are unable to differentiate between fantasy and reality. If they watch violence regularly on TV, they tend to see violence as ordinary and may become immune and desensitized to the horror associated with violence. They will also imitate violent acts they see on TV. It is possible that in time they may lose their ability to feel sympathy for the victims of violence. Older children, on the other hand may start seeing violence as an acceptable form of conflict resolution. As they see their favorite heroes and role models fight to get justice, they may tend to see violence as rewarding. They may even try to identify themselves with some of the characters.
Music Channels: Videos and Songs, explicit content
While some teenagers may be glued to American music channels for the videos, (15% of these have violent content), our children are exposed to Hindi or vernacular language song and dance routines. Most of the popular numbers are "item numbers" with gyrating movements, explicit lyrics and overtly sexualized content. They are targeted toward a male audience, which objectifies women. While a channel, Comedy Central was recently penalized and taken off air for 20 days following some explicit English dialogue at prime time, on the same day I ran across a music channel in the afternoon which was airing a song in Tamil, with such scantily clad women and such movements that made even a seasoned cynic like me blush.
Tips for Parents: Talk to them about any inappropriate content. When my daughter gets scared, even with an animated movie, I have to explain to her that it is not real and just entertainment. It is best to discuss something you feel is inappropriate, telling them why it is wrong. If they insist on watching it, ask why they find it appealing.
TV advertisements
The most common product advertised on television today is food. It is estimated that children will view up to 40000 commercials in a year and up to half of them may be related to foods. The two most common problems with packaged food, which are advertised on TV, are fat and salt. These are also high in calorie content, low on nutrition value and fibre. These include soft drinks, chips, and chocolates, ready to cook fries, sugary breakfast cereals and fast food chains. This results in what were adult health issues, being seen in children as low as 3 years of age. Lifestyle diseases like obesity, diabetes and heart disease, eye problems and attention deficit disorders are common effects.
Tips for Parents: Making the children aware of the products that are being advertised: Most Commercials talk about all the good things about the product but the side effects and the true nutrient contents are never mentioned. I always make sure that whenever an advertisement for packaged ready to eat (after deep frying) food is on, I educate my daughter that these fall under the junk food category and she can have them once in a week (Saturday lunch is junk food lunch day in our family) and this helps her make an informed opinion.
TV news
A day after the recent suicide of actress Jiah Khan (the aspiring actor), a young preteen committed what is called a "copycat suicide", where the victim commits suicide in the same way as he or she has witnessed. He had expressed concern and interest about the particular news being aired again and again on various news channels to his mother. While his mother was asking him not to worry, she had little inclination of the extent that the news had impacted her son. This is the ultimate example of the effect that bad TV on a young mind.
News over emphasises brutal crimes, terrorism, accidents and violence, even sensationalising them often. Children may not be the prime target audience for news channels but many children are encouraged to watch the news to help in gaining general knowledge. In fact realistic portrayals may increase level of involvement in children leading to violent behavior, fear psychosis and anxiety. The news also focuses on the emotional responses of the victims, like crying, it covers accidents, natural disasters, war, political unrest, economic and social disasters, which is highly disturbing for children.
Tips for Parents: Watch with your children: You can track violence and inappropriate content and deal with it at that moment and ultimately avoid exposure of the children to violence in news or reality TV.
Effects linked to watching television

Violent behavior:
While some television programming glorifies violence as a heroic way of resolving a problem. Children who watch a lot of TV have been seen to act more violently, and use violence like hitting or kicking or biting as a means of conflict resolution. Most parents I surveyed said that children dislike the violence on TV, in movies or ads or daily soaps and smaller children are afraid of it and are confused by it. One mother described her daughter getting "physically distressed at the violence and chaos". Another says that after her son started watching Tom and Jerry, the seemingly harmless cartoon, he started throwing things and running after them.

A mother I spoke to asks a very valid question, "Are we confusing our children by asking them not to be violent and then letting them have access to violent acts on TV"?. Every time her daughter is witness to something violent she cries, "No fighting, oh! No fall down". Another mum divulges that her child started saying "dhishoom dhishoom" after watching Chhota Bheem. In older children violence could become an acceptable means of heroism and conflict resolution.
Tips for Parents: Discuss about the effects of violence and alternative methods of conflict resolution. You may have to explain that the violence, which leads to screen death, may not be real but they have some real bad effect in real life.

Other risky behavior:
Drinking, smoking, taking drugs or indulging in unsafe or underage sex can be seen through media as cool and fun. Recently the ad for Fast track (an accessories brand) has been talking about "coming out of the closet", "living together", "mature is in" and moving on. The ad is definitely aimed at a teen and young adult crowd. While sexual freedom is fine, our young may misinterpret such content and freedom in general. Studies have already shown that teens that watch too much sexual content on TV are more likely to participate in similar activities. While alcohol ads have been banned on TV, every teenager knows that Bacardi is not really a CD company! So "fun" is associated with an alcohol brand, whether or not it is shown as selling CDs, T-shirts or mineral water. Cigarette ads have also been banned, but notwithstanding the large print warnings, children can still see smoking in media. It has been seen that children who watch 5 or more hours TV a day are more likely to start smoking than those who watches 2 hours or less.
Tips for Parents: Look out for signs of trauma: If your child is affected by underhanded advertising on TV, it may need your attention. You may even have to take them to a psychologist for evaluation and advise.
Health issues:
Childhood obesity, diabetes and low bone density, as well as muscle weakness, have been linked to too much TV viewing.
Tips for Parents: Encourage outside play: This will keep them healthy and help in proper muscle and bone development. It will also keep away lifestyle diseases. Limit number of hours: Children should not watch more than 2 hours TV, in instalments. Keep alternatives in the room: Stock toys, board games and puzzles, books and magazines in the same room as the TV. This has worked with my daughter. When I ask her to read a book instead of watching TV after some time, she usually switches off and just pulls down a book and reads. Keep TV out of bedrooms, especially children's bedrooms. Switch off TV during mealtimes

Poor school performance:
While good TV may improve knowledge and help learning, too much TV has been linked to poor school performance. This may be due to the fact that children tend to watch TV during their study time or while doing their homework.
Tips for Parents: TV should be a privilege, not a right: children should have to earn TV rights after doing their chores and homework. Limiting the number of hours of TV viewing may also attain a positive result.

Poor body image:
In my survey one mother was particularly worried about her daughter wanting to put fairness cream on her face after watching a commercials on TV, she wanted to know if fairness creams would make her "more beautiful". Another mum does not want her child to watch Barbie ads, (and neither do I) because the fact is that Barbie is unrealistic in its body structure and it may affect children.
Tips for parents: Give them attention and show love: This may sound very clichéd, but ultimately if the child is not lonely and gets attention, their dependence on TV will reduce automatically. If the parents can be great role models and practice what they believe in, in all probability the child may be able to not be influenced by the perfect body image that is portrayed on TV.
What are mothers saying about TV and their children?
Most mothers allowed their children to watch Cbeebies, which went off the air some time back. Some have resorted to Nick Junior, while others prefer Nat Geo or Discovery Kids. While most parents cannot control the watching of Chhota Bheem almost every parent dislikes the cartoon. Some parents avoid TV altogether, while others prefer DVDs of educational nature or Disney cartoons. Doraemon is a complete NO-NO for many while most parents avoid watching the news with their children. Some people avoid watching music channels, the usual Hindi "song-dance" channels while others prefer watching mythological serials like "Shiva".
Good habits in TV watching:

Usually your pediatrician will tell you that
• If your child is less than 2 years old, he or she should not watch any TV at all
• Children above 2 years can watch 1 to 2 hours of quality, age appropriate programming.

Unless you trash your TV or cut the cable connection (which some parents have already done), it may be difficult to keep your children from watching some amount of TV. Appropriate TV in small doses may not be harmful to your child, in fact, it may help them gain knowledge, learn faster in the audiovisual medium, and do better in school.

Appropriate TV suggestions:
Selecting children's shows, which are best, suited for the child's age group for them to watch perhaps would be ideal. For small children I would suggest Nick Junior and Mickey Mouse club on Discovery Kids. Art Attack on Discovery Kids is good for children who have an interest in arts and crafts. National Geographic and Animal Planet is my go-to channels when my 6 year old insists on watching TV. I also allow her to watch animated movies like Lion King or Madagascar or Ice Age on TV, which have a good message and are also well produced. Teens would be more interested in the Internet and mobile apps than TV, but lots of channels are targeting teens with their programs. Most of them are not worth watching. They can watch movies, but also encourage them to watch quiz shows and channels like Discovery Science, which are rich in content and with very interesting shows like Food Detective.
Whatever be our point of view, children deserve to get the best of both worlds.While they have to keep up with what is happening around them, they also need our attention in forming good habits that will define their work and character for their entire lives.
Here's to a lifetime of appropriate and limited TV for our children.
This content has been checked & validated by Doctors and Experts of the parentune Expert panel. Our panel consists of Neonatologist, Gynecologist, Peadiatrician, Nutritionist, Child Counselor, Education & Learning Expert, Physiotherapist, Learning disability Expert and Developmental Pead.
Kindly
Login
or
Register
to post a comment.
+ Start A Blog
Top Parenting Blogs
Top Parenting Talks
Top Parenting question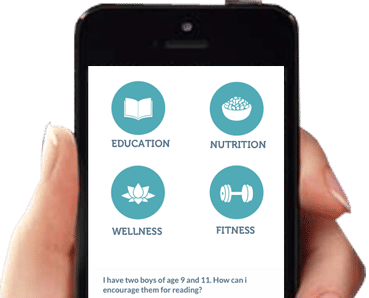 Download Parentune Plus App
Please enter a valid number

{{trans('web/app_labels.text_Heading')}}
{{trans('web/app_labels.text_some_custom_error')}}
{{trans('web/app_labels.text_Heading')}}
{{trans('web/app_labels.text_some_custom_error')}}