Child Psychology and Behaviour
Thumb sucking: 9 Tips to tackle it!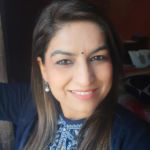 Created by Dr Himani Narula Khanna Updated on Dec 14, 2021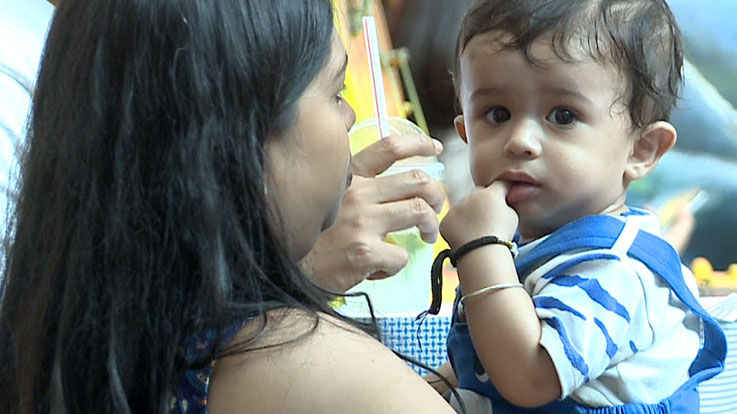 Do you remember the first time you saw a child sucking his/her thumb? What did it make you feel? Ever wondered how does it make the child feel? So why do children suck their thumbs at the first place and is it really addictive or soothing? So here are 9 handy tips to tackle thumb sucking in your child in this blog. Please feel free to share if there's something else, which worked for you and is not covered here.
Why Do Older Children Suck Their Thumb?
Babies and infants suck their thumbs to get comfort and feel secure. It is also soothing for them and is basically a self-soothing technique. Thumb-sucking is a natural reflex for babies, something that they figure out on their own, and comes very naturally to them. Babies need to suck a lot more than when they feed, so thumb sucking comes to the rescue. Though it is not uncommon to see toddlers walking around with their thumbs in their mouths, especially when they are upset or angry, but thumb sucking in older children can be a cause of dental and speech problems and may even have social consequences. Most children give up thumb sucking between the ages of 2 and 3 years, but children who still suck on their thumbs after the age of 5 can actually just be habitual of it, but should be taken to the dentist.
What Are The Triggers For Thumb Sucking For Older Children?
All babies resort to thumb sucking to comfort and soothe themselves when they are upset, bored, insecure, hurt, angry, anxious or tensed. Small triggers can be a broken toy, a missed nap, or even when the child is unwell. Children who are well beyond the toddler age may just be caught in the habit and so need a lot of patience and understanding from the parents to deal with it.
What Should I Do If My Child Has The Habit Of Thumb-Sucking?
The first thing to do is not to panic or worry! It is safe for children to suck their thumbs without the parents worrying about the alignment of their teeth or jaws. This is so because the impact on teeth can happen when the permanent teeth start to come – which is normally in the age of 5-6 years. If a child still sucks his thumb when he is above the age of 5, there can be cases of constant tongue thrusting and that may deform the teeth later. Children who vigorously suck their thumbs are more prone to misalignment of teeth and jaws and speech problems, than children who just rest their thumbs in the mouth.
If you notice your child sucking his thumb by the time he is 3 to 4 years, it is advised to take definite steps to curb the habit. In case you notice any misalignment or protrusion in the jaws, visit the dentist.
How Does Thumb-Sucking Affect The Teeth In Children?
Children who suck their thumbs when they are 3 to 4 years old can affect the way the teeth appear in the mouth, and can develop gaps between the upper and lower teeth. In some extreme cases, thumb sucking can affect the way the roof the mouth shapes up. This also impacts the development of their jaws, which further causes speech problems. The tongue muscles do not get properly developed and speech sounds like "s" and "th" become difficult for them to say. Thumb-sucking can also cause the front teeth to appear over the lower lip, causing buck teeth which can make your child self-conscious.
Continuous thumb sucking can also leave your child's thumb to have chapped, dry and cracked, with brittle nail.
How To Get Rid Of Thumb-Sucking Habit In Older Children?
Thumb sucking can be a cause for parents when the children do not leave the habit even after they are well past the toddler age. Most children shun the habit in public because of peer pressure – some children will tease and not play with them. However, they may still continue to suck their thumbs when they are in their rooms or just have parents around. Older children need to be handled with a lot of patience, and punishing or nagging may just be a deal breaker. Using harsh words or threats can also upset the child and reinforce the habit. So how do you go about breaking this habit can have a lifelong impact on the child? Here are 9 super effective tricks that can actually put your child off the habit almost effortlessly.
9 Effective Ways To Curb The Thumb-Sucking Habit
Identify the triggers: Firstly, you need to know and understand when and why does the child suck his thumb? Is it when he is upset or angry? Is it when you push him to study? Does he suck his thumb when something is bothering him or he is tired? Once you will know the triggers, you can plan ahead to handle the situation between the two of you and see that he does not resort to thumb sucking
Involve the child: Pushing the child to stop sucking his thumb may only reinforce it. Have a patient discussion with the child and judge his readiness. Commit to getting rid of the habit together, and everytime you catch him doing the same, just remind gently that he is breaking his promise. Breaking a habit like this is much easier when the child is willing and participates
Divert attention: A child will be upset, insecure and angry, and these situations are unavoidable. However, children can be easily distracted so you can divert his attention by offering something else to him – like a soft toy or talking about cars or cartoons – something that will immediately draw his attention to the subject in hand
Positive reinforcement: Rewards and recognition works with all of us, and also with children. Every time your child is triggered and he does not suck his thumb, praise him. Offer rewards after 10 such incidents, but make sure that the rewards are simple – like an ice-cream treat or an extra bedtime story
Give some time offs: There are times when the child really needs to be comforted and soothed, and it is wise to give some time offs in situations that have really upset your child. This is not a routine case, do give him some flexibility so that he does not feel pressurised
Offer substitutes: Hugs, comforting words, warm cuddles etc. can all be beautiful demonstrations of love. Suggest the child to squeeze a pillow or his favourite toy to ease his tension
Be patient: Nagging, scolding, arguing, threatening etc. are not the techniques to solve this problem. Parents have to be patient and guide their child throughout. Do not get into a power struggle by pulling his thumb out or insulting him. Have a chat instead. Explain the child how the habit will affect him in future. Be with him, not against him
Use thumb covers: Thumb covers in plastic and cloth are available in plenty in the market and can be used as temporary solutions. Cheaper alternatives would be cloth thumb or finger covers and gloves. Unlike the plastic ones, these are easy to remove and do not restrict the movements of the hands, allowing children to be more active with their hands. However, they may not be very effective as they can be easily removed. Some parents make thumb sucking a displeasing experience by putting some sour or bad tasting liquid like perfume on the thumb. No harm trying!
Seek your dentist's help: Lastly, if nothing helps, seek your child's dentist's advice. It may be feasible to use orthodontic devices or other ways to deal with the impending effects of thumb sucking
I am keen to know what worked for you in this blog, if anything at all. Please don't miss to share what didn't work for you? Moreover, I am keenly looking forward to reading what worked for you and your child to let go of the thumb sucking habit. Please share in the comments below.
This content has been checked & validated by Doctors and Experts of the parentune Expert panel. Our panel consists of Neonatologist, Gynecologist, Peadiatrician, Nutritionist, Child Counselor, Education & Learning Expert, Physiotherapist, Learning disability Expert and Developmental Pead.
Kindly
Login
or
Register
to post a comment.