Child Psychology and Behaviour
Thumb sucking: 9 Tips to tackle it!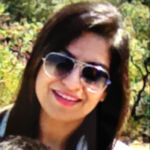 Created by Dr Himani Khanna Updated on Dec 02, 2019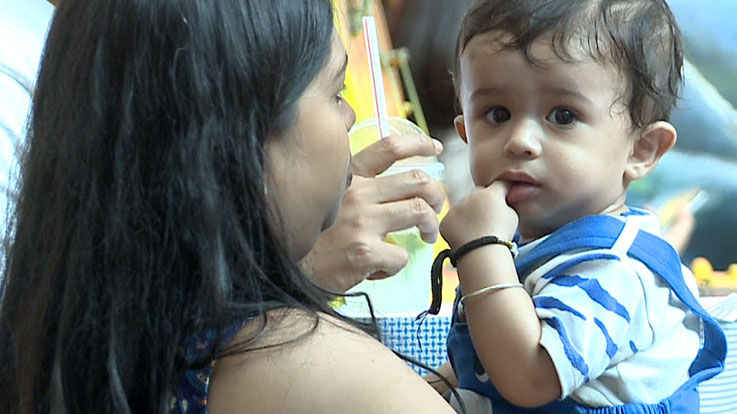 Do you remember the first time you saw a child sucking his/her thumb? What did it make you feel? Ever wondered how does it make the child feel? So why do children suck their thumbs at the first place and is it really addictive or soothing? So here are 9 handy tips to tackle thumb sucking in your child in this blog. Please feel free to share if there's something else, which worked for you and is not covered here.
Why Do Older Children Suck Their Thumb?
Babies and infants suck their thumbs to get comfort and feel secure. It is also soothing for them and is basically a self-soothing technique. Thumb-sucking is a natural reflex for babies, something that they figure out on their own, and comes very naturally to them. Babies need to suck a lot more than when they feed, so thumb sucking comes to the rescue. Though it is not uncommon to see toddlers walking around with their thumbs in their mouths, especially when they are upset or angry, but thumb sucking in older children can be a cause of dental and speech problems and may even have social consequences. Most children give up thumb sucking between the ages of 2 and 3 years, but children who still suck on their thumbs after the age of 5 can actually just be habitual of it, but should be taken to the dentist.
What Are The Triggers For Thumb Sucking For Older Children?
All babies resort to thumb sucking to comfort and soothe themselves when they are upset, bored, insecure, hurt, angry, anxious or tensed. Small triggers can be a broken toy, a missed nap, or even when the child is unwell. Children who are well beyond the toddler age may just be caught in the habit and so need a lot of patience and understanding from the parents to deal with it.
What Should I Do If My Child Has The Habit Of Thumb-Sucking?
The first thing to do is not to panic or worry! It is safe for children to suck their thumbs without the parents worrying about the alignment of their teeth or jaws. This is so because the impact on teeth can happen when the permanent teeth start to come – which is normally in the age of 5-6 years. If a child still sucks his thumb when he is above the age of 5, there can be cases of constant tongue thrusting and that may deform the teeth later. Children who vigorously suck their thumbs are more prone to misalignment of teeth and jaws and speech problems, than children who just rest their thumbs in the mouth.
If you notice your child sucking his thumb by the time he is 3 to 4 years, it is advised to take definite steps to curb the habit. In case you notice any misalignment or protrusion in the jaws, visit the dentist.
How Does Thumb-Sucking Affect The Teeth In Children?
Children who suck their thumbs when they are 3 to 4 years old can affect the way the teeth appear in the mouth, and can develop gaps between the upper and lower teeth. In some extreme cases, thumb sucking can affect the way the roof the mouth shapes up. This also impacts the development of their jaws, which further causes speech problems. The tongue muscles do not get properly developed and speech sounds like "s" and "th" become difficult for them to say. Thumb-sucking can also cause the front teeth to appear over the lower lip, causing buck teeth which can make your child self-conscious.
Continuous thumb sucking can also leave your child's thumb to have chapped, dry and cracked, with brittle nail.
How To Get Rid Of Thumb-Sucking Habit In Older Children?
Thumb sucking can be a cause for parents when the children do not leave the habit even after they are well past the toddler age. Most children shun the habit in public because of peer pressure – some children will tease and not play with them. However, they may still continue to suck their thumbs when they are in their rooms or just have parents around. Older children need to be handled with a lot of patience, and punishing or nagging may just be a deal breaker. Using harsh words or threats can also upset the child and reinforce the habit. So how do you go about breaking this habit can have a lifelong impact on the child? Here are 9 super effective tricks that can actually put your child off the habit almost effortlessly.
9 Effective Ways To Curb The Thumb-Sucking Habit
Identify the triggers: Firstly, you need to know and understand when and why does the child suck his thumb? Is it when he is upset or angry? Is it when you push him to study? Does he suck his thumb when something is bothering him or he is tired? Once you will know the triggers, you can plan ahead to handle the situation between the two of you and see that he does not resort to thumb sucking
Involve the child: Pushing the child to stop sucking his thumb may only reinforce it. Have a patient discussion with the child and judge his readiness. Commit to getting rid of the habit together, and everytime you catch him doing the same, just remind gently that he is breaking his promise. Breaking a habit like this is much easier when the child is willing and participates
Divert attention: A child will be upset, insecure and angry, and these situations are unavoidable. However, children can be easily distracted so you can divert his attention by offering something else to him – like a soft toy or talking about cars or cartoons – something that will immediately draw his attention to the subject in hand
Positive reinforcement: Rewards and recognition works with all of us, and also with children. Every time your child is triggered and he does not suck his thumb, praise him. Offer rewards after 10 such incidents, but make sure that the rewards are simple – like an ice-cream treat or an extra bedtime story
Give some time offs: There are times when the child really needs to be comforted and soothed, and it is wise to give some time offs in situations that have really upset your child. This is not a routine case, do give him some flexibility so that he does not feel pressurised
Offer substitutes: Hugs, comforting words, warm cuddles etc. can all be beautiful demonstrations of love. Suggest the child to squeeze a pillow or his favourite toy to ease his tension
Be patient: Nagging, scolding, arguing, threatening etc. are not the techniques to solve this problem. Parents have to be patient and guide their child throughout. Do not get into a power struggle by pulling his thumb out or insulting him. Have a chat instead. Explain the child how the habit will affect him in future. Be with him, not against him
Use thumb covers: Thumb covers in plastic and cloth are available in plenty in the market and can be used as temporary solutions. Cheaper alternatives would be cloth thumb or finger covers and gloves. Unlike the plastic ones, these are easy to remove and do not restrict the movements of the hands, allowing children to be more active with their hands. However, they may not be very effective as they can be easily removed. Some parents make thumb sucking a displeasing experience by putting some sour or bad tasting liquid like perfume on the thumb. No harm trying!
Seek your dentist's help: Lastly, if nothing helps, seek your child's dentist's advice. It may be feasible to use orthodontic devices or other ways to deal with the impending effects of thumb sucking
I am keen to know what worked for you in this blog, if anything at all. Please don't miss to share what didn't work for you? Moreover, I am keenly looking forward to reading what worked for you and your child to let go of the thumb sucking habit. Please share in the comments below.
Kindly
Login
or
Register
to post a comment. | Jan 16, 2020
My child have habit of sucking thumb specially at night while sleeping. How can i make her convince not doing this? Any other suggestion ?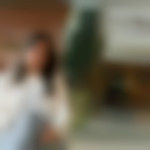 | Apr 25, 2019
thanx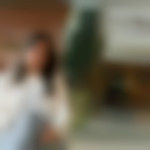 | Apr 25, 2019
thanx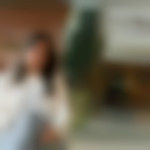 | Apr 25, 2019
thanx | Apr 06, 2019
mam. thank | Apr 06, 2019
mam. thank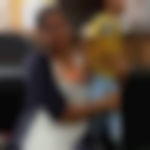 | Jan 03, 2019
thank you mam..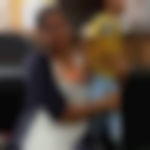 | Jan 03, 2019
thank you mam..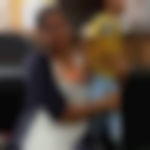 | Jan 02, 2019
thank you mam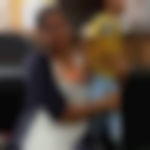 | Jan 02, 2019
thank you mam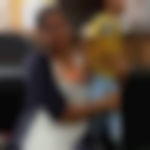 | Jan 02, 2019
thank you mam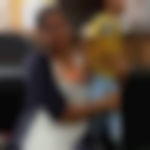 | Jan 02, 2019
thank you mam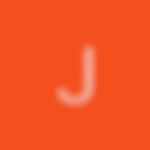 | Jan 01, 2019
Thanks to Susan Urban form parental-love. com and her briliant guide, we was able to break the pacifier habit. I hope that we wouldn't be facing this problem! | Dec 08, 2018
Since 2,3 I saw my son sucking his thumb, I didn't know how to get rid off it. Today I got the solution. Thank u very much. Hope it will work. | Oct 10, 2018
thank you very much for your help madam | Oct 10, 2018
thank you very much for your help. | Sep 15, 2018
My daughter is 4months old.. she has started to suck her fingers very often... please advise how can I stop this habbit. Also please confirm if this is normal in babies less than one year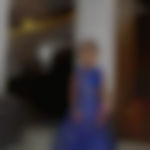 | Jun 12, 2018
my daughter is 5 years she still sucks her thumb we both tell her that it's not good it friends will criticise u but still she is not leaving tried all kinds but didn't go to dentist what should I do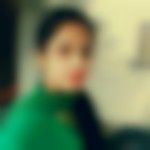 | May 15, 2018
thank you ma'am.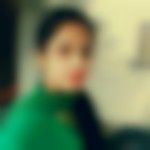 | May 15, 2018
thank you ma'am.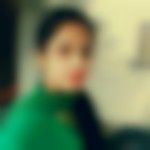 | May 15, 2018
thank you ma'am. | May 10, 2018
my child sucks her thumb while sleeping or when starts feeling sleepy and that time if I tries sumthing she gets irritated what should I do??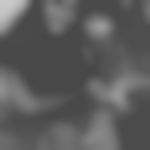 | Apr 22, 2018
Thank u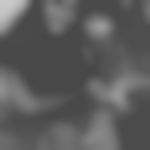 | Apr 22, 2018
Thank u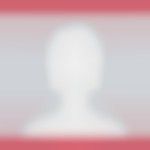 | Feb 16, 2018
can you suggest an orthodontist in & around Thane area?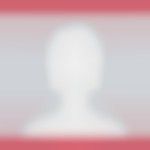 | Feb 16, 2018
can you suggest an orthodontist in & around Thane area? | Dec 22, 2017
ohh.. grt.. it's really useful to apply.. | Dec 22, 2017
ohh.. grt.. it's really useful to apply.. | Dec 22, 2017
ohh.. grt.. it's really useful to apply.. | Dec 21, 2017
thanks for information.. I won't able to figure out.. why daughter is thumb sucking in sleep.. | Nov 25, 2017
Thank u so much for advise... i will do...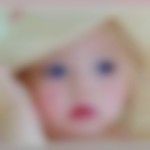 | Oct 30, 2017
Thank you ☺️. I had the message that I want. I will surely try incorporate those ideas. Thanks for the immediate response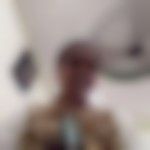 | Oct 20, 2017
Thank you for your support. This time I explained my kid in detail & showed her your response. Now she's trying to avoid her habit, improving a lot. Its difficult for her as she's not able to sleep but v are supporting. Hope for the best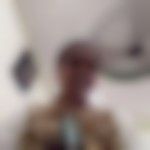 | Oct 20, 2017
Thank you for your support. This time I explained my kid in detail & showed her your response. Now she's trying to avoid her habit, improving a lot. Its difficult for her as she's not able to sleep but v are supporting. Hope for the best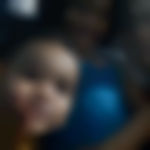 | Sep 30, 2017
thank u so much.... it made me free from my worry abt my son. i wil surely deal him vth patience nd get him rid of his habbit through my love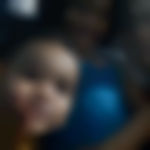 | Sep 30, 2017
thank u so much.... it made me free from my worry abt my son. i wil surely deal him vth patience nd get him rid of his habbit through my love | Sep 18, 2017
thanks Dr. Himani Khanna for sharing this blog. it does come as a respite for Parents whose children are into thumb sucking. I believe putting some edible bitter juice such as karela juice or some slimy juice of vegetables like okra might be effective in breaking this habit at least with small children. | Sep 04, 2017
ppll0pllll00ppllv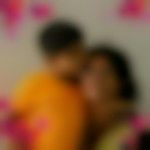 | Aug 28, 2017
Very well described article,but my son's problem is when he see me around seating or while sleeping he sucks his right hand thumb and holds my rough hair,I tried cutting my hair,tried changing hair style,make him sleep in different room,some how he sucks his thumb now he is 5years 3months,his teeth has gaps now, initially he had non,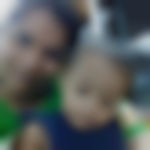 | Aug 19, 2017
Priyanka Jaywantrao Patil
Thank you | Aug 13, 2017
thank u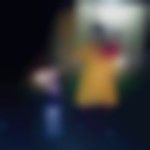 | Aug 02, 2017
thank you ma'am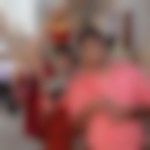 | Jul 12, 2017
but my baby is 2. 5 months old.. how should I stop her for not taking her thumb n fingers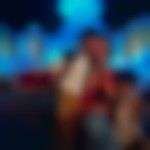 | Jun 30, 2017
very helpful tips.. my child s reduced thumb sucking by praising him n giving gifts n some special food wen he s not sucking thumb.. n by putting a big socks till his elbow.. so that he cannot remove I t | Jun 30, 2017
very helpful tricks . thanks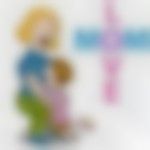 | May 19, 2017
Here is the 5 Great Tips to Help Your Child Get Rid of Thumb Sucking. I hope this will you mommies.... https://www.parentcircle.com/article/5-great-tips-to-help-your-child-get-rid-of-thumb-sucking/ | May 16, 2017
Thankyou, Dr Himani for this valuable information . For my child , point no 4 worked well( in day) , and for night I covered thumb with cloth. It reduced my child thumb sucking to 80 percent. | Mar 21, 2017
hi, I have got twins.. both boys and are 5 yrs old now.. and they have this thumb sucking habit by birth.. initially when we asked the pediatrician he said don't do anything about it at certain age they themselves will stop, if you try stopping them forcibly they feel the urge to do it more.. so we did not do anything to wean them off that habit.. now their jaws have started protruding.. I am trying really hard to stop that habit but it seems impossible.. pls suggest.. | Mar 17, 2017
my baby girl vl be 7moth on this 29 n she is putting her hand in her mouth n it's become red . what can I do to stop her.... ???? please help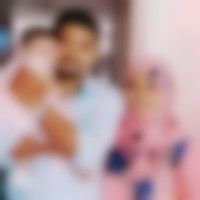 | Mar 08, 2017
My baby ia 5 months old.. whenever she suck her fingers.. i put soothers (pacifier) in her mouth | Mar 07, 2017
My son is 10 months old he continuously put his left hand forefinger and middle finger please help me out how to stop that habit for my kid | Mar 07, 2017
My daughter is 2. 3years. Observed that it is soother for her while watching TV or sleeping. Sometimes she obeys for not putting finger in her mouth when we make her afraid of injection. Sometime she is reluctant to listen and weeps and starts hitting herself when we ask to remove her hand. Tried giving her toy and appreciations but no sucess. | Mar 07, 2017
Hi for new born pls don't use any chemicals to stop finger sucking habit... Pls give some good non toxic teether in their hand... It is okay if they bite it as it design to help calms down teeth sensation... Instead of chemicals apply neem oil.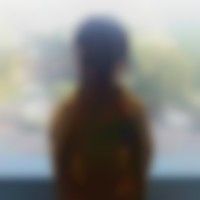 | Mar 06, 2017
hmm OK ckxxc | Mar 06, 2017
my 5 year old son sucks his thumb when he was hungry, angry and at the time of sleeping. l try my best to stop this habit, but I can't. please help me. | Mar 06, 2017
hi my daughter is 5. 10 yrs now. still she sucks her middle and ring finger. pls suggest some remedies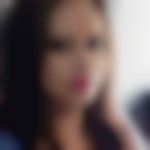 | Mar 06, 2017
my 8 month old bby is also put his thumb n Lil finger in mouth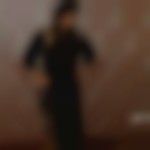 | Feb 28, 2017
Hi my 2. 5 yr son sucks his left thumb oftenly... tried all dis.. bt dosent worked out.. wat to do else.. pls suggest... he often get angry if i try to stop him ....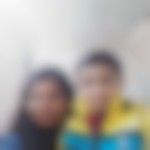 | Feb 27, 2017
mhvvvv c4etech restarts 55 | Feb 27, 2017
Does neem oil is good for baby .i mean it wont harm kids | Feb 27, 2017
Hi my 5 yrs child still sucks his lips... nt full bt while sleeping he do so.. what should i do... plz suggest | Feb 27, 2017
it seems good as per ur advice... but i tried all these earlier... bt all are failed. ..she is nw 4 yrs 4 months.. still sucking left hand thumb at the time of sleeping,at the time of awaking from sleep... when feel hungry... and also when feel boring... how can i overcome this problem?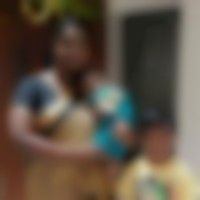 | Feb 22, 2017
My son is 7 months he puts his finger (fore finger)continuously into his mouth how ever I divert him he he scrolls little and puts his finger again same repeats... He can I divert him he is still a small boy. Even if I show some books etc.. To divert him he won't see anything he pulls into his mouth the book r what ever I gve him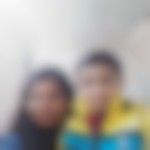 | Jan 30, 2017
my son is 4 yrs and he still sucks his thumb while sleeping. He never does it consciously but his unconscious habit is very disturbing at night. The sounds of sucking are annoying and wakes us up while we were deep in sleep. This tonsils gland has also become delicate through which he oftens develops throat infection and complains of cough. Even at the age of 4 he cannot say R rolling of his tongue is difficult though he tries alot. I still do not panic and explain him that he is a big boy now. He understands the fact that none does it in his class. I don't want him to feel different from others but still request him to stop it. We are waiting for the better results and positive that he should leave sucking soon.. | Jan 11, 2017
You may try neem oil. Just apply the oil on thumb regularly. Kids don't like the bitter taste. Neem oil is also good for stomach. | Jan 11, 2017
My daughter aged 3. 5 sucks her thumb when she's sleepy and a lot of pep talk helped reduce the habit when she's awake, but she'd put her thumb back in when she woke up or stirred in the night. I tried putting bandaid on her thumb, but she'd still suck on it in her sleep and the saliva would loosen up the glue and it posed a serious risk of swallowing the bandaid! So I put a long sock (adult socks) on her hand, all the way up her arm, pinning the sock to the sleeve of her top, the habit reduced drastically. She'd try to remove the sock in her attempt to release her thumb and would give up soon enough and get back to sleep. Hope this helps someone :) | Dec 15, 2016
You cab get Femite lotion through dawaicart. com, order online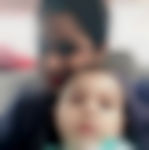 | Dec 13, 2016
My baby is 3 mnths old and he lick his thumb Please suggest me what to do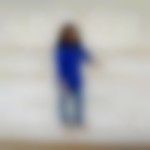 | Oct 07, 2016
My daughter is 3 months old. She has habit of thumb sucking. Please let me know from where do I get 'femite'. I asked from 4-5 medical shops but not get it from anywhere. Please guide from where can I get it? | Oct 06, 2016
Hello! my daughter is 4. 7 years now,she is sucking her left thump when she feels hungry,tired and sleepy. when she was in school she didn't suck bcoz she felt shy in front of her friends. Now i have seen some changes in her teeth. please help me how to stop her. | Oct 01, 2016
hi,my daughter is 1. 4 years now. she is sucking her thumb when she feels sleepy n hungry.. please suggest some tricks to bring her out of that habit....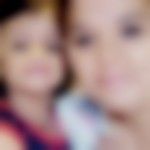 | Oct 01, 2016
my child is 2yrs and 3months old does lip sucking wat shuld i do plz give me some suggestions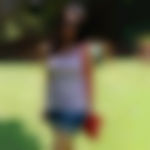 | Sep 30, 2016
The moment I read thumb sucking, I thought of sharing my experience with all of you as my daughter has recently given up the habit. She is 5 years old now, started thumb sucking at 4 months... tried all possible tricks but nothing worked. Some time back one of my friends suggested femite (mentioned below)... Though i was'nt sure that it would work, so tried it with cooking up a story... I told my daughter that after her fifth b'day if she continues to suck her thumb some kind of bitter juice may come from her thumb and one day after her bday i applied it on her thumb in her sleep. The moment she sucked it in the middle of the night, she was shocked n she believed what i had said.... From that day onwards she tries hard and dsn't suck her thumb as i've told her if she takes deliberatly, then the bitter juice may come again. Also, i got a surprise gift for her and kept it next to her at night while she was sleeping. She was amazed to see it and i told her that "the fairy must have given it to you as you are trying so hard to give away ur thumb sucking habit" ...Since that day she is quiet motivated and does'nt take her thumb, though its difficult for her and sometimes she does it in her sleep... but she tries not to take it deliberately... Hope this trick may help some of you...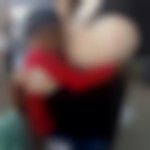 | Sep 30, 2016
my son started thumb sucking at the age of one and half years. I tried with different ways to break the habit. I started spending more time and keep on engaging with different activities. that helped me a lot and he stopped doing it. but when I got delivered for my daughter before 6 months he started the same habit. it was really worrying me as it was making bad impact on his teeth and thumb also. we were not able to go outside because of his habit we would feel shamed. he is 5. 8 now lastly one day we put his belongings in one bag and told him he is going to boarding school. momma, daddy and your little sister will miss you a lot. we love you once to get break from this habit you will be back. from that day he stopped doing it. thank God and I would never want him to do it again. | Sep 30, 2016
My daughter started thumb sucking when she was 3 months old. She is 6. 5 yrs now. I have tried various method over the growing years , including femite (mentioned in one of the comments below). Nothing helped. When she was reaching 6 yrs, I just started putting a bandaid in her thumb and was always brainwashing on why I'm doing that and also promised her I will get her a doctor set when she stops sucking her thumb. Just in 3 days , she stopped the habit. I have tried this method earlier too, but it worked all of a sudden this time and she got her well deserved doctor set. All I would say is Keep trying, one or the other time it will work. | Sep 30, 2016
My child is 8 and he has a habit of sucking his lower lip while sleeping What should i do Tried everything but nothing is helping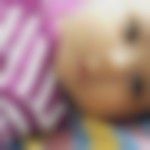 | Sep 30, 2016
my daughter is 2 month old n she tries to suck finger... if removed cries alot | Sep 29, 2016
My daughter is 7 yrs old now. She too had developed thumb sucking habit since she was few months old. I too was very worried and tried all the possible ways initial few years, but nothing helped. However, an year back, she herself started cooperating in getting rid of this habit. Now only while sleeping, she unknowingly puts her thumb in mouth. I am hoping even that would go off in next few months. | Sep 28, 2016
femite this is a medicine. it is very useful can get any medicine shopy. bottle shape is like nail polish bottle.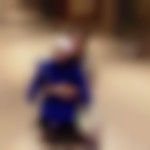 | Sep 28, 2016
My daughter have this habit since she was 4 or 6 months and now she is 4 above i m worried about her. She only suck thumb when she is sleepy or exhausted. Before she suck only one thumb and now she sucks both the thumbs, because i wrapped one hand with dolphin crepe. Early it was good when i wrapped her hand she stopped sucking, she forget sucking. Then after three months of continue wrapping she once again started sucking another thumb which is free. I have done many things to tackle but nothing works. Now i don't know what to do. | Sep 28, 2016
My daughter picked up this habit from a girl in school when she was 2 years and now she she three, I have tired everthing from applying bitter stuff to putting celeotapes and plastics covers. She still sucks her thumb at night. I am scared she would have a borders jaw line of this continues for longer period. Need help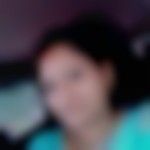 | Sep 28, 2016
Do help me.. My baby got this habbit when she was 3 mnths old... and now she is 8 months old.. i need to take off this habit at this time only.. so please guide me "what steps should I take?" | Sep 27, 2016
my baby started thumb sucking when she was two months old.. now she is 7 months old.. I tied cloth on her hand... but whenever I tied cloth to her hand she is so irritable n cries all the time.. so I had to removed that cloth.. what should I do??? | Sep 27, 2016
thanks for the info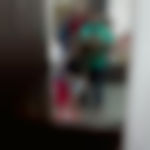 | Sep 27, 2016
my son n my daughter both had thumb sucking habbit right from 1 2 months and it lasted till they became 5 years... i tried every possible way.... tied cloth... gloves.. but nothing worked.. applied ayurvedic medicine that is bitter to taste but still they use to wash their thumb.. n suck again... they generally use to suck while sleeping... later my Dr suggested me... a medicine.. named " Femite"... its just like a transparent a nail paint. applied on their nails while sleeping.. n then both stoppd thumb sucking | Sep 27, 2016
My daughter started sucking her middle two fingers since she was 4 months. I tried covering her hand with piece of cloth even at that time, but it didn't work. Now shes 18 months and still sucks her finger, often while she is tired, about to sleep or already sleeping. Because of that we could see her two upper teeth getting aligned a bit outward. We also tried to put alovera gel onto her fingers (since it's natural & bitter in taste), however it also didn't workout. Please suggest. | Sep 27, 2016
My daughter started sucking thumb when she was 5 months.. she is 2. 7 now but she sucks it certainly when she wants to sleep.. what to do..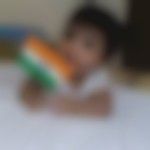 | Sep 27, 2016
My baby thump sucking starts at the age of 6 months now she olds 1. 6 but she sucking her finger only a sleeping time .Is it ok | Sep 27, 2016
My son is having eye problem. his left eye is watering continuously tried all eye drops and did the massage also but it did not reduce. can any one please help me. | Sep 27, 2016
My son is 2 1/2 years old now. he had thumb sucking habit bcoz of that he is not taking food properly. he is fussy eater too. | Sep 27, 2016
Hi my daughter is 6 year old n still she has thumb sucking habbit. From the age of 2 years of her i have tried all possible ways to get rid of this habit however it has not been successful to remove this habbit however i had been to dentist and he advised that while sleeping make her wear gloves n wrap it with some ribbon so that it is not removed easily.
+ Start A Blog
Top Child Psychology and Behaviour Blogs
Top Child Psychology and Behaviour Talks
Top Child Psychology and Behaviour question

{{trans('web/app_labels.text_Heading')}}
{{trans('web/app_labels.text_some_custom_error')}}
{{trans('web/app_labels.text_Heading')}}
{{trans('web/app_labels.text_some_custom_error')}}