Food and Nutrition
School Tiffin Snacks Recipe Ideas for Preschoolers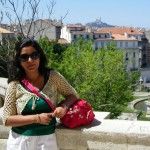 Created by Ankita A Talwar Updated on May 13, 2019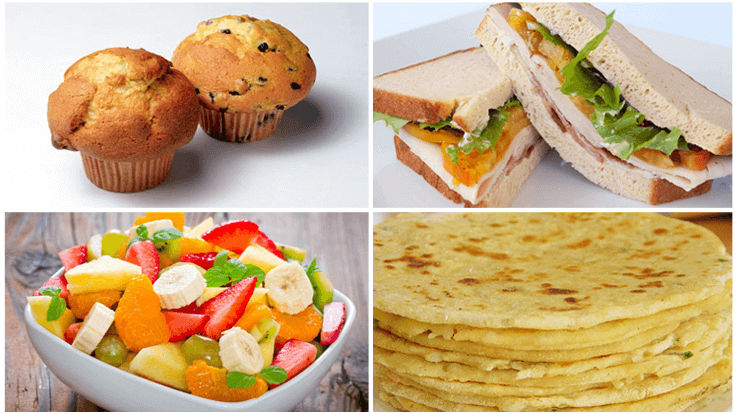 When for the fourth day in a row Anaya brought her snack box back home, food untouched, Priya was exasperated. She was at her wits' end trying to crack this daily tiffin conundrum. Anaya didn't want parathas, or idlis or sandwiches. And Priya didn't want to make a habit of giving her cake or chips every day. [Read - Healthy Holiday Snacks Made Your Child]
This is a familiar scene in many homes with young children. What to give your child in her school tiffin is a question you are faced with every day. And to find a snack that is healthy, yet looks appealing enough to tempt your child to eat, can seem like a herculean task. When we posted this question to our parent bloggers, we received so many ideas from these mothers, each unique and equally appetizing. Why not try some with your own child? And a big thank you to all the mothers who shared their ideas with us.
Tiffin Ideas For Your 3-7 Years Child
Like most parents, you are always wondering what to give your child in his tiffin, we have some ideas that may be of help. From egg rolls, rice, to fruits, here's a menu for an entire week—made by the mothers!
Egg Rolls by Anurima:
Make an egg roll using a thin roti or parantha. You can experiment with fillings. They can be Chinese style with sautéed vegetables, or potato/paneer filling. Roll tightly so that it doesn't unravel. For younger children, you can cut it further into bite-sizes.
Cheese Cucumber Sandwich by Anurima:
A summer favorite with most children, the cool crunchy cucumber and cheese is a never-fail combination. Just assemble it all together and season with salt, pepper or any herb of your child's liking.
Frankie by Divya:
Make thin, soft rotis, and place any vegetable in it. You might want to layer the roti with ketchup first. Tightly roll and wrap in aluminum or cling wrap.
Fruit Salad by Divya:
Mix up a few seasonal fruits together in a bowl. Add a dash of lemon juice, which apart from adding delicious zing, keeps the salad fresh, too.
Fruits by Ankita:
Fruits are healthy, filling, and mostly mess-free. Choose fruits like grapes, oranges, sweet lime or mosambi (peel and cut into bite-sizes), and bananas (not too ripe), which won't spoil easily. Older children can be given an apple or a pear. Occasionally, you can sneak in a cucumber too.
Stuffed Paranthas by Ayushi:
Stuffed paranthas are a popular choice because they remain soft and are flavorful.
Use any vegetables you have in your kitchen - grated cabbage, cauliflower, onion, or a mix of all of them
Paneer is a good choice for a filling, too
Make a roll out of a plain parantha. Spread pizza or pasta sauce on it. Sauté chopped vegetables such as onion, green capsicum, beans, with garlic and a dash of vinegar. Season with salt and pepper and roll it up
You can also break an egg onto the paratha and cook it before putting in the vegetables
Chilas by Natasha:
These can be made with besan, and then you can add seasonal vegetables. You can initially spread ketchup for taste and to keep it moist as well. Try making chilas out of sooji or semolina, the uttapam style.
Cheese Chappati by Hazel:
For children who are fond of cheese, grate cheese on their regular roti or parantha and pack it up. They will definitely devour it.
Colorful Rice by Neetu:
Most children seem to love rice. You can try giving them lemon rice (season with curry leaves and mustard seeds. Add lots of lemon juice later). Add soya nuggets for a burst of good health.
The Occasional Treat by Divya:
Add a surprise goodie like a piece of chocolate or a muffin in the Tiffin, once a while. They will love it. 
Getting your child to eat healthy may seem difficult at first. But it helps to remove any negative associations with eating – for e.g. "If your lunch box is not empty when you come home, you can't go out to play this evening" makes it seem like lunch is just a necessary evil he needs to get done with. And don't bribe with treats to finish a meal, either. Help your child associate mealtime with positivity, and eat in a relaxed manner without distractions. This sets the foundation for healthy eating, and you will be surprised at demands for healthy snacks in his tiffin box. [Check This - Homemade Snacks Ideas for Child's Birthday Party]
Do you experiment with ideas for your child's lunch box? Share your tips on what worked with your child, in the comments section!
This content has been checked & validated by Doctors and Experts of the parentune Expert panel. Our panel consists of Neonatologist, Gynecologist, Peadiatrician, Nutritionist, Child Counselor, Education & Learning Expert, Physiotherapist, Learning disability Expert and Developmental Pead.
Kindly
Login
or
Register
to post a comment. | May 16, 2019
yyj___€€_€;; | Apr 03, 2018
useful blog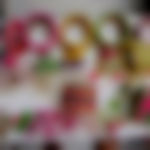 | Sep 22, 2017
I love experimenting with my son's snacks and lunch box. I generally give him a mix of fruits. sometimes Nutella sandwich with bananas in it,toasted Idli cut in bites in ghee and little salt and chilly powder. | Sep 20, 2017
very useful blog with such yummy recipes for our lil ones . would definitely try my hands on quite a few of these .thansks for sharing!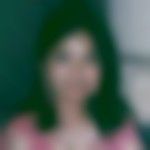 | Sep 19, 2017
go to office XP home ggguu oikoioio co boo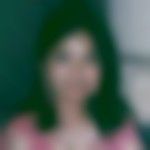 | Sep 19, 2017
kl FL GM floor cm hmm FL GM hmm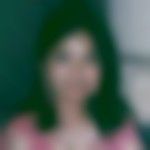 | Sep 19, 2017
k go BP co Ghajini hugger | Sep 16, 2017
nice, thanks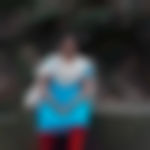 | Sep 12, 2017
nice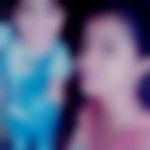 | Sep 12, 2017
Wow nice. I'll try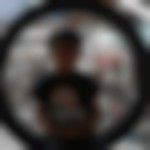 | Sep 06, 2017
Nice ideas | Sep 05, 2017
thanks, good ideas | Sep 05, 2017
wow very nice tips | Sep 05, 2017
very much usefull foods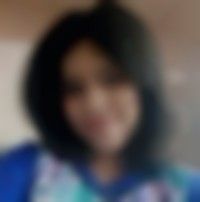 | Sep 05, 2017
really all are good ideas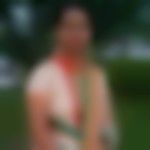 | Sep 05, 2017
really awesome tips regarding kids food.... keep posting new recepies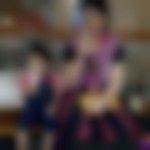 | Sep 05, 2017
oats and jaggery is good combination and healthy too.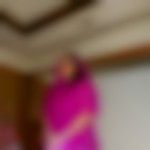 | Sep 05, 2017
nice idea but I used all any thing new | Sep 05, 2017
vry nyc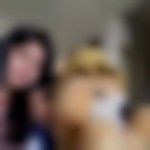 | Sep 05, 2017
Bread Pizz, Idli, Poha also you can try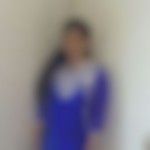 | Sep 04, 2017
nice ideas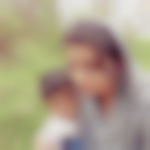 | Aug 17, 2017
nice recipes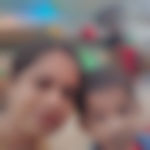 | Aug 11, 2017
nice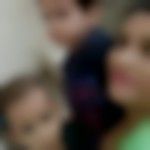 | Aug 10, 2017
Nice tips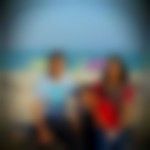 | Aug 10, 2017
hddtsuydt3ygftedoujyrjjdrccruejtdetrtg3 rhdy5xvb4xx 8rcd | Aug 10, 2017
Thanks alot | Aug 05, 2017 | Aug 04, 2017
rjjdkkrhthhfļghjfjjfjf2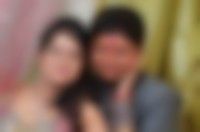 | Aug 02, 2017
2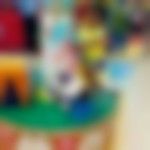 | Jul 31, 2017
thk u | Jul 29, 2017
can u. please upload the videos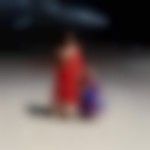 | Jul 26, 2017
thank u all ....i love it | Jul 25, 2017
jj | Jul 24, 2017
thanx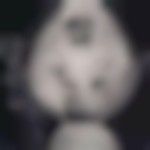 | Jul 24, 2017
Thank You Dear Mommies these were really helpful for me.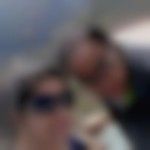 | Jul 23, 2017
thanks for sharing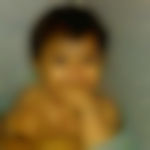 | Jul 22, 2017
good... love it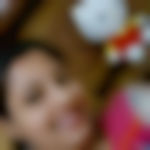 | Jul 22, 2017
nice idea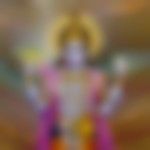 | Jul 21, 2017
Naughty | Jul 21, 2017
Thanks Ankita for sharing nice recipes. .. | Jul 21, 2017
Thanks for the nice dishes and also let me know about avocado dishes for toddler | Jul 14, 2017
yummi recipes.. | Jul 26, 2016
nice recipes | Jul 26, 2016
thanks for receipe | Sep 18, 2015
Plz share How to start food for 5months completed baby? | Aug 09, 2015
Please share recipes for 2yrs old | Aug 07, 2015
Thnx for recipes | Aug 07, 2015
Share sum recipes for a 2 years old plzz..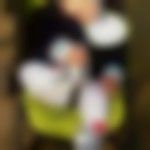 | Aug 06, 2015
Any recipes for one year old? | Jul 05, 2015
V can also give veg upma in tiffin | Jul 05, 2015
Useful ideas???? | Jul 05, 2015
Nice ideas for kids tiffin box..... Thank you | Jul 04, 2015
Can someone pl give recipe for home made laddoos of different types | Jul 04, 2015
good one kids love colour tiffins to it | Jul 04, 2015
Quite helpfull... was running out of ideas... this blog helped.... | Jul 04, 2015
Very useful ideas.... thanks for sharing | Jul 04, 2015
Very useful. Menu for tiffin | Jul 04, 2015
Very helpful | Jul 03, 2015
Good one even working mother can use sometimes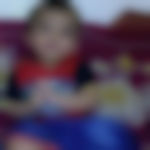 | Jul 03, 2015
Nice recipes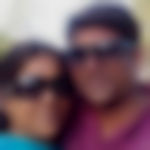 | Jul 03, 2015
Nice n easy recipes.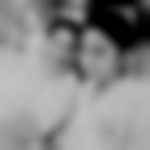 | Jul 02, 2015
Easy to make delicious recipes | Jul 02, 2015
Nice recipes.. Also v can make methi Roti, by putting small cut methi, sugar & little bit turmeric in warm water and use this mixture during kneading the wheat flour.. And topping it with some ghee. | Jul 02, 2015
very nice n quick ideas | Jun 17, 2015
Thanks for the valid ideas.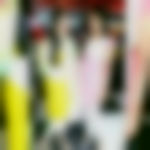 | May 26, 2015
Thanx for the ideas | Apr 16, 2015
Very informative | Apr 14, 2015
Good information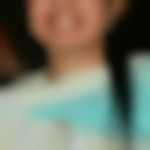 | Mar 14, 2015
Thanks!!!!! Good ideas! To add quick snacks such as French toast, white sauce pasta,bread roll,French fries,aloo tikki & pander burger,added with surprise elements like chocolate brownie or cookies with juices can also be a good option. | Jan 15, 2015
Jam filled bun coated with grated coconut, Idli Upma, Apple Bajji, Pesarattu (Green gram dosa) | Jan 15, 2015
Idlis topped with cheese, bread upma | Dec 20, 2014
veg pulao... lemon rice... uttapam... fried idlis | Dec 19, 2014
Chole chaat also tastes great with boiled chole. Cucumber, tomatoes, onions sprinkled with lemon, chaat masala,salt. | Dec 19, 2014
Rainbow sandwich with three layers of ketchup, cheese slice or boilec egg, green chutney. I make home made laddoos and keep it. Also some almonds or walnuts can be kept. In summers a small tetra pack of juice can be kept. | Jul 09, 2014
U can also try veg bambino or veg cutlet | Jul 05, 2014
U can also give poha which is very nutritious too... | Jul 04, 2014
Good ideas! Thnk u.. | Jun 29, 2014
nyc n interesting ideas | Jun 18, 2014
liked the idea of putting ketchup on chila coz usually it tastes dry while eating | Jun 18, 2014
thanx for sharing these receipes..... this makes life easy as this is the most diffiult task of thinking what to give in tiffin besides stuffed paranthas or diff types of sandwiches....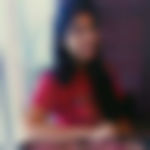 | May 02, 2014
Thanks for the ideas :) | May 02, 2014
Too good! Must try dishes | May 02, 2014
interesting ideas | May 02, 2014
Will try it for sure :)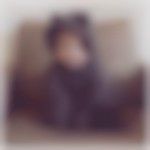 | May 02, 2014
some good snack ideas :)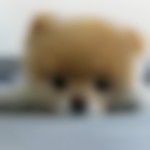 | May 02, 2014
interesting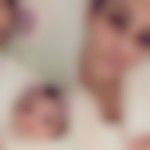 | May 02, 2014
like the recipes | Apr 24, 2014
I think vegetable poha wud also be a hit among children , thanks for the inputs | Apr 18, 2014
Thanks Anurima for your kind words and also your amazing suggestion. | Apr 16, 2014
Good one Ankita. It makes life easy for us to have such blogs to refer to anytime we run out of ideas. Thanks! | Apr 15, 2014
Vow!! Too good
+ Start A Blog
Top Food and Nutrition Blogs
Top Food and Nutrition Talks
Top Food and Nutrition question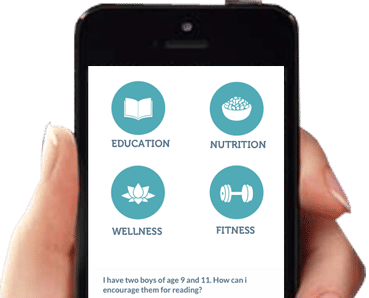 Download Parentune App
Please enter a valid number

{{trans('web/app_labels.text_Heading')}}
{{trans('web/app_labels.text_some_custom_error')}}
{{trans('web/app_labels.text_Heading')}}
{{trans('web/app_labels.text_some_custom_error')}}