Parenting
How Will I Find A Nanny For My Child?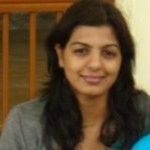 Created by Neetu Ralhan Updated on Sep 20, 2019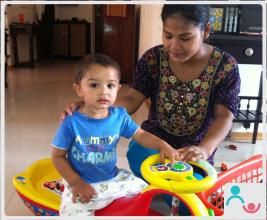 Meeta was consumed by anxiety. She started work in eight weeks, after her maternity break. Her parents were extremely supportive, but Meeta thought it unfair to leave them with the responsibility of taking care of her 10-month old daughter the whole day. She got lucky when Priya, her colleague, was moving out of the city, and her child's nanny was out of work. The nanny had taken care of the child for almost a year and had won the trust of Priya's family. Meeta hired the nanny on a trial basis for a month, and fortunately, it worked out for her.
Meeta's situation is extremely common among parents, and the task of finding a good nanny to care for your child can seem daunting. The idea of leaving your baby with a stranger is unsettling, to say the least. "Will the nanny be trust-worthy?" "Will my child be safe with her?" These are questions that arise in every parent's mind. But after the initial challenge of finding, and getting used to a nanny, life becomes a lot easier for the parents.
Tips or Channels to Hire a Dream Nanny
Here are some channels that you can use to find a nanny/babysitter for your child -
Placement Agencies: This is the most common route taken, especially by first-time parents who haven't dealt with a nanny before. The upside to going through an agency is that they take care of finding candidates based on your requirements and performing a background check. You will, of course, be expected to pay a commission based on the nanny's salary. The downside is that there is every possibility of them not being able to find a replacement immediately if your nanny quits. Make sure you visit the placement agency before considering to use them and don't go by a random search result thrown at you by the internet. Fraud is quite common, and you don't want to be left without a nanny after the "agency" has mysteriously disappeared with your commission money.
Friends and Family: This route, if available, is the ideal one. If a friend or a cousin has hired a nanny before, and the person is available to work now, grab the opportunity. Your friend will be able to tell you about the nanny from personal experience. Ask colleagues at work if they know of an experienced nanny. You'll be surprised how the answers are sometimes just around the corner if you make an effort to ask.
Your Current House-help: If you have help whom you trust, ask them if they have a relative or friend who may be qualified to work as a nanny. If they have leads, meet the person, and try them out only if you are convinced instinctively. You aren't bound to take on anyone as a favor.
5 Tips To Keep In Mind When Hiring A Nanny For Your Child
Before you even start looking for a nanny, it helps to make a list of your expectations. Do you expect the nanny to just look after your child, or do you want someone who will help with household chores, too? What is the maximum salary you are willing to pay? Will you be offering meals, or will you make provision for the nanny to cook for herself? These are some questions that you need answers to before you interview a prospective candidate.
Experience and Age: While some parents prefer to have an older person who comes with a lot of experience in childcare, others would rather hire a young nanny who can be given very specific instructions. Choose the type you'd like to hire and mention it to the agency if you are using one. Remember that just age doesn't imply experience so you will need to take a call after a trial period.
Educational Background & Police Verification: Do you expect your nanny to read books in English to your child? Or perhaps sing nursery rhymes? It helps to hire someone who has basic schooling under their belt. The nanny needs to be able to carry out simple, yet important tasks such as telling time or using the phone to call you in case of an emergency. Before you hire a nanny, make sure you complete the police verification process. As clichéd as it sounds, it is better to be safe than sorry if you find out later that the nanny has a record of stealing or causing harm.
Interview the Candidate: Whether you are going through an agency or through personal contact, meet the candidate once (or maybe even twice) to ask all your questions and get a vibe. A personal meeting is far more effective in giving you a good gut feeling about how things may turn out, than just a conversation on the phone. If the placement agency doesn't arrange this, try and arrange it on your own. Ask the candidate about her family and educational background. While you have your list of expectations, she will have hers. Find out what she requires in terms of accommodation and food.
Introduce Your Family: When you meet with the nanny, do it at your home when the entire family is present, especially your little one. Sometimes, you may miss something that your partner or even a child may find odd or disturbing.
Trial Period: This is a very important part of the hiring process. Before you commit to hiring a nanny, arrange to have a two-week trial period. This will help everyone understand if the family and nanny are suited to each other. You can gauge how your child takes to the nanny and if she has a positive attitude to her work. Similarly, she will be able to judge if she wants to continue working for you.
Finding a nanny may seem like an impossible task. But what is more important is retaining a good nanny. The key to this is simple – treat the nanny with kindness and respect. An employer cannot expect to retain an employee who is treated shabbily and rudely. Be patient, exercise caution, and go with your instinct!
What is your experience with your child's nanny? Share your tips, too, in the comments section!
Kindly
Login
or
Register
to post a comment.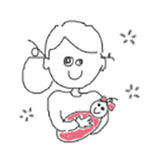 | Sep 20, 2019
O09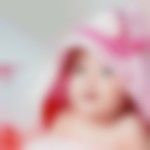 | Sep 20, 2019
nice advice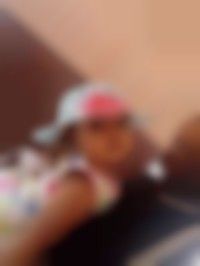 | Apr 18, 2017
OMG i cant even think of leaving my daughter in someothers hand, i sont believe any outsiders at all, tomorrow i have my exam i am so worried to leave my daughter and go, i dont even believe my mil for it , my mil doesnt stay with us, i am leaving her near my mil for 1 day, god knows wat will happen and how she will stay without me for 5 to 6 hours. | Jan 12, 2017
bookmybai are totally useless as i contacted thrm for my need but they never turned up even after many follow ups or even I mentioned same issue on their facebook page still no courtesy and reply from the company ... on the other hand We are also facing same issues we train and nannies run away in month inspite of doing every damn thing to make them comfortable. ...even through referrals they come. and work for month earn nice salary and go back to their village... this has been practise with all we have come across....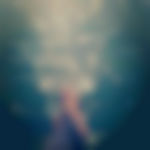 | Aug 05, 2015
Very good article .. In fact I came across this site from where I hired my baby sitter http://www.bookmybai.com/hire-nanny-in-pune - I think you guys should check it out.. they are amazing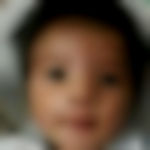 | Jul 04, 2015
Hey, I m going to be a mother soon and in big need of a house help. Can anyone suggest some good trustworthy agency from where can I hire one for me...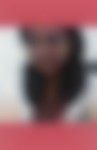 | Jun 19, 2014
I would also like to share my own experience in the same context. We had hired a Nepali elderly woman through an agency in Delhi. we were asked to pay 35000/- as yearly fee in addition to the monthly payment to the maid. She seemed nice and hygenic. Also we had told the agency that we will not pay the full fee upfront and will test her for a few days. She spent around a month with us, we had paid the amount till then. Her interest in carying her duties declining everyday. The reason she told us was that she could not contact her son and she was worried. we tried to help by calling on various numbers she had provided of her son and othe relatives and friends. she tried to leave the house for shopping or a little outing everyday stating that she gets bored in house, but we refused stating that society guards will not allow her unaccompanied plus the area was aloof and it was not safe for her to go alone. She found an opportunity next momnth when we had to go outstation. She said she would visit her sister in Delhi and come back when we will come back from the trip. That was the last we saw her. The agency does not help. All the numbers that she gave us were no longer working. Later we came to know that the a few girls from same agency that were hired at the same time as us had fled within 1-2 days. I was heartbroken and felt cheated. We treated her like an aunt considering her age. gave her all that she wanted good facilities and food same as we had. I never tried to hire from another agency again. Needless to say we did not get our 35000/- back.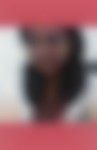 | Jun 19, 2014
Nice blog and very hot topic for working mother like me :) | Jul 01, 2013
very well written and so factual, i can totally relate to the blog... thanks neetu. | Jun 28, 2013
Awsome write up Neetu :) Indepth yet to the point !! | Jun 27, 2013
Well done Neetu! I appreciate ur efforts to guide parents wat to look for in nannies. This topic has become an agenda in every home n one is considered fortunate enough if being able to employ a right person as a caretaker of r kids. | Jun 27, 2013
If we r unlucky to encounter a wrong person as a house help it could be d worst thing to happen as it wud affect not only us but r entire family especially r kids for whom we had employed them. So friends beware of a negative person they can b cruel beyond r imagination and can hurt in a way which is a difficult to heal. | Jun 26, 2013
Neetu,very informative blog. our day to day necessity-Nanny,house help.

{{trans('web/app_labels.text_Heading')}}
{{trans('web/app_labels.text_some_custom_error')}}
{{trans('web/app_labels.text_Heading')}}
{{trans('web/app_labels.text_some_custom_error')}}