Parenting
Education and Learning
Tips To Make Homework Easy For Your Child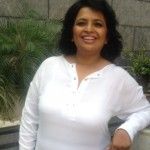 Created by Swapna Nair Updated on May 30, 2018
Scene at the home of a 7 year old: Son- Dad Can you explain this sum to me? Dad- Sure… Come on you don't know this? What were you doing in the class?
It is indeed horror time for both children and parents when it is homework time. From LKG to 3rd standard parents need to make time to sit with their children to do their homework. From the age of 7 years typically children are able to study on their own. As parents we think that we should be able to know all the answers. That we should push our children to study and that we should keep fixing their errors. If children are doing their homework and studying on their own then so be it. If not how do we step in? Here are a few tips to inspire our children to do their homework.
A dedicated place:

There must be a table / room where your child has to sit down to study/do homework. This will help the child to prepare himself mentally to begin studying/do homework

Get ready:

As parents we can ensure that the necessary tools are ready for doing homework, e.g. pen/pencil/ eraser/schoolbag, books etc. these have to be readily available so that no time is wasted

Technology:

The computer or the Internet can be made available under your supervision if they need to research on any topic

Our Help:

Instead of finding faults and being critical or nagging we can sit down with our children and ask how we can help. If they need our help they will ask. Or be near them as they do their sums and guide them using an encouraging tone. We should not do their work for them. Neither should we research on the Internet and provide them with details. Children should do their work. We can clarify their concepts, give them ideas. When it comes to projects there are many parents who do everything. By doing this we are not allowing our children to learn. If a child asks for the meaning of a word, take the dictionary and help him use it

Setting a routine:

This is very important. Sit down with your child and plan a routine using their inputs. Make a time planner and put it up in their room or on their table. They should sit down to study/do homework at the same time every evening. Having a meal, bath time, play time and study time has to be consistently followed. This will ensure they learn time management too. I use my cell phone to set reminders and alarms to help children to study. I reward smaller children with glitter stickers glow stickers if they complete their work

Motivation:

Normally children are self -motivated especially for subjects of their interest. As parents we can motivate by appreciating their effort and not just the outcome. If they complete a project you can remark,' I saw you putting in a lot of effort..' Children learn about themselves from the people around them. As parents it is very crucial that we encourage and motivate our children. Instead of always pointing out their mistakes, point out what they have done well

Be partners:

You can give them a feeling of importance and good will when you say,' hey let us do this together. Let us brainstorm for ideas… let us look up the Internet….'

Know what they are learning:

Sometimes children forget about homework so it is essential that we ask them what had been done at school- 'so what did you do in science today? Nowadays many parents form Whatsapp groups to discuss homework. It is important that parents also meet teachers regularly
Did you like the blog? Did you find it useful? Do share your thoughts with us in the comments section below; we'd love to hear from you.
Kindly
Login
or
Register
to post a comment.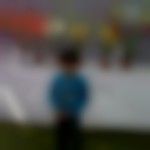 | Jun 04, 2018
I am doing all of the above, but my child does not take the ownership to start the homework of his own. I have to always remind him & sit with him. he is 10 years old now. please help.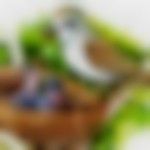 | Jun 01, 2018
Thanks for your help. Nice blog.

| May 30, 2018
Except for a dedicated place , I follow the rest and it works especially being a partner. If you show your interest in the topic he/she is working on, they feel its worth it and is fun to get that done. Your help is of utmost importance as you know what your child knows and where he ia going to get stuck, so be there to give him the right hint at the right time.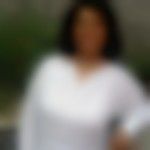 | May 30, 2018
Dear Prachi, As mentioned in the blog a dedicated place and time is important. You will have to supervise his homework till he crosses ten years. Set a routine. Set rules and consequences. Involve him in making the rules. Remove privileges if rule is broken. Sit with him in his room when he is doing homework. You can do some of your work being near him. He needs attention and also people around him as it is that age. When he completes his tasks he can watch his favourite tv program. If not deny the program For a day. Seek the support of other family members on this. You cannot expect his grandmother to switch off tv as that is her source of entertainment.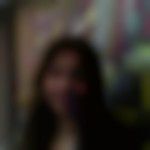 | May 30, 2018
Good article...... my son is 6yrs. old.. when he does his homework... he wants to sit in hall to do the homework and not in his room..... my in-law watches TV sitting in the hall..... Nither my son listen to sit in his room and do his homework nor my in law turn off the TV ....please any suggestions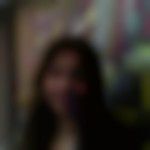 | May 30, 2018
Good article...... my son is 6yrs. old.. when he does his homework... he wants to sit in hall to do homework and not in his room..... my in-law watch the TV sitting in hall..... Nither my son listen to sit in his room and do his homework nor my in law turn off the TV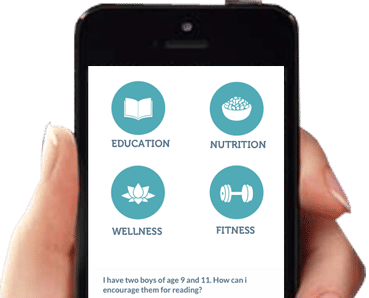 Download Parentune App
Please enter a valid mobile number.