Child Psychology and Behaviour
Tips to protect your toddler from overusing technology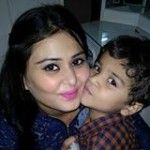 Created by Ridhi Doomra Updated on Nov 27, 2019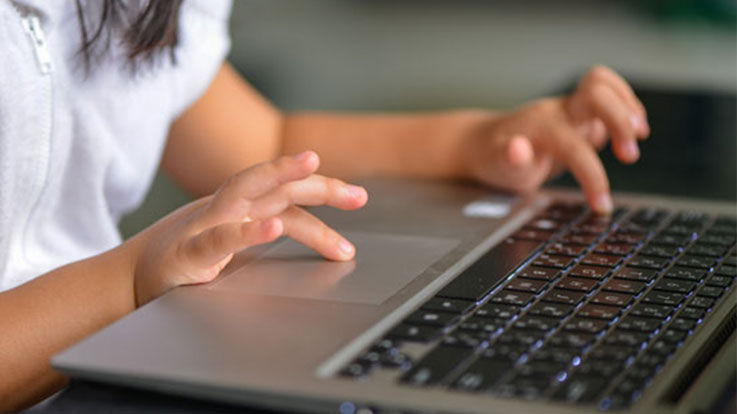 Gadgets have taken over our world in a big way, don't you also think likewise? Are technology and children a common sight in your home too? Are you worried that your toddler who loves watching nursery rhymes on a tablet may harm her eyes? If yes, then how do you as parents ensure that your toddler is doing other activities as well rather than always being on a tablet? Worry not, as here I share some interesting tips on how to protect your child from overusing the technology.
1. Common Room for computer: Place the computer or any other gadget your child is using in the common area, where you can monitor it. And if you are busy with household things then someone else can monitor her.
2. Mobile comes with a timer: If your child wants to use your phone set a time limit for it. You cannot isolate your toddler totally from the progressive gadgets around us. That would make her a misfit in society and the object of ridicule amongst her   friends. Oh yes, even a 3-year-old can be mercilessly ridiculed by her friends. What you can do is regulate their usage of these objects.
3. Become a gadget-savvy mom: Well! If you want to be ahead of your child in terms of using a gadget, then you must become more educated in terms of using gadgets, so that you can monitor the online activities of your child. This way you may protect your child from going on to the sites that she should avoid.
4. Internet safety: As soon as they are capable of understanding please do talk to them about the dangers lurking on the internet. So tell them to avoid sites where personal information is required. Talk to them in the form of a story, may be creating a fictional child and how something disastrous happened to them when they did this. Set aside a few internet rules, and guide them to interesting sites as options.
5. Other activities galore: Your 2-year-old doesn't always need the gadget to keep her entertained. There are other ways too to keep her entertained. Give her a plain sheet, few crayons and then see her creativity. Your 3-year-old should be encouraged to go down and play with other children. Make some time for them and play some outdoor sports with her on weekends. If you will take her out, then she will get a chance to interact with other children as well thus helping her to develop her social skills.
These are few tips that I practice myself on my toddler. Do you have some more ideas? If yes, please do share them with us in the comments section below.
Kindly
Login
or
Register
to post a comment. | Apr 10, 2017
great I agree | Jan 06, 2017
very nice tips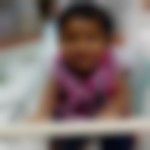 | Dec 10, 2016
very nice tips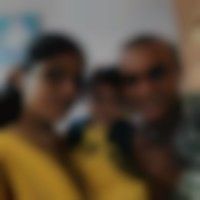 | Dec 08, 2016
very nice,true said..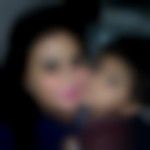 | Dec 08, 2016
you are absolutely right ritu. and as i said, try and engage them in productive activities after school hours. some creative, productive activities. and yes it is the responsibility of every mother, how to raise our children. if we educate them about their social responsibilities, at a very young age, in fun learning programme, it will be great.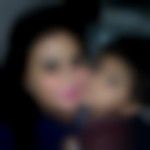 | Dec 08, 2016
yes you are right tulika. Children do what they see at home. So make sure we parents also just restrict the usage of cell phones and gadgets. and try to spend time with children, playing, reading with them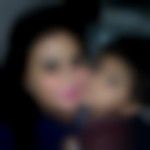 | Dec 08, 2016
Thank you aafreen.. yes the best thing is to make sure that your child gets involved in productive, creative activities. initially you have to work hard in forming habit. and using gadgets is not bad, as long as our work and little bit of entertainment is concerned. Addiction is bad.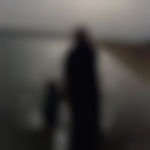 | Dec 06, 2016
Nice blog ridhi.. exactly it happens with my 16months old... they follow us in every single way.. I live in middle east n its difficult to go out whenever we want.. weather dont allow us then secondly cant go alone.. everyone gives their children gadgets only so they can timepass on tablets n computers... we as a parent makes sure ti play as much as we can n we avoid to use phones also when he is up... nw we can control him bt as he grows he will prefer those gadgets only..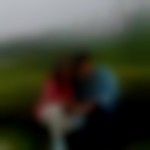 | Dec 06, 2016
nice blog. One thing which I wud like to suggest is minimal usage of cellphones n loads at home cos kids follow wat we do. if we play game on our cellphones or watsapp, can't expect d kid to be not fascinated by our gadgets. | Dec 05, 2016
nice blog... seriously now a days it has become biggest problem among parents that how to stop children from over using gadgets. My daughter is only one year 4 months but still she wants my mobile. whenever she demands for it i simply try to distract her mind. i start play wid her. I think outdoor activities are must for them so that they remain engage wid their play. We should also encourage them to participate in some social activities like planting trees, cleaning etc. This will keep them away for sometime from net surfing or playing computer games etc also it will pour in good habbits in them . | Dec 05, 2016
amoalaoe | Dec 05, 2016
0
+ Start A Blog
Top Child Psychology and Behaviour Blogs
Top Child Psychology and Behaviour Talks
Top Child Psychology and Behaviour question

{{trans('web/app_labels.text_Heading')}}
{{trans('web/app_labels.text_some_custom_error')}}
{{trans('web/app_labels.text_Heading')}}
{{trans('web/app_labels.text_some_custom_error')}}