Parenting
Tips for Working Parents to Get The Best Out of The House Help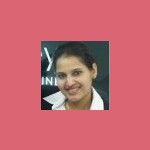 Created by Gaurima Updated on Nov 23, 2021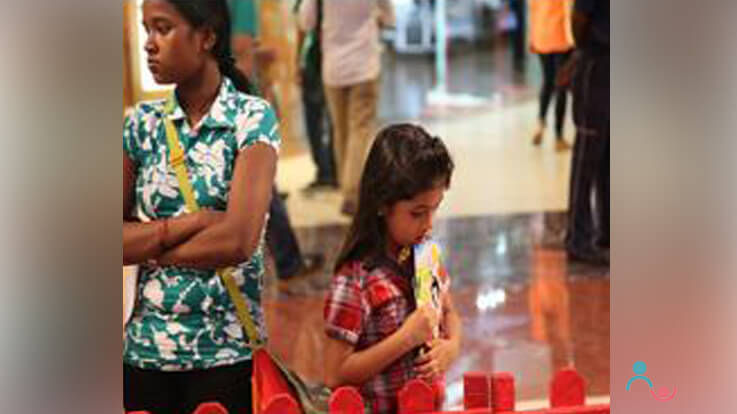 A peep into the household of working parents with nannies as care-takers of kids -
During one of my recent fun visit to the neighbourhood park with my kids, I caught my friend Akriti looking gloomy and lost in her thoughts. When we got talking I found her very upset because her three year old son Arjun (who recently got fluent with words) confessed in her that their ex-home help used to beat him, while she was off to work. Needless to say that she was shocked with this revelation and was feeling torn between guilt and aspirations of a working mother. Further, she was feeling worse considering her in-evitable dependence on home-helps around rearing up Arjun.
Over the past decade or so there has been considerable rise in the phenomenon of moms sharing the load of breadwinning (read earning luxuries) for the household and hence are working in various part-time and full-time jobs. At the same time, nuclear family culture is burgeoning. So, more and more urban house-holds are getting dependent on full-time/part-time nannies/ house helps for taking care of the young children at home when mommy goes to work.
Considering the scenario of inducting nannies/house helps as care takers of children in absence of any supervisor from the family involves a fair amount of risk and certain obvious benefits. On a positive note the benefits are saving of time and energy for the mom to full-fill her professional and personal objectives. However, these benefits come at a cost not only monetary but also in form of various adjustments corresponding to the needs of the children.
It's only after a lot of in-depth, open and un-biased discussion with working moms (around this issue of dependence on house-help vis-a-vis taking care of child yourself) I got some great insights. Awareness of these would hopefully help parents in achieving the sought after balance between efficiently dealing with house-help/nanny and ensuring well being of their child at the same time:
I will first start by identifying the core values that may be instilled in a child by the parent:
1. Value building: Values are the anchor of our life. Almost all the day to day decisions we take are based on our values that we inherit primarily from the caregivers in our life. Here, hopefully all parents would agree that they would like to ingrain their familial value system rather than of any temporary service provider in their children.
2. Developing trust and security in the child: Feeling secure is one of the most fundamental need for a healthy growth of a child. Primarily this need is fulfilled through the strong and meaningful parent-child bond. The child may need to feel secure that s/he is loved, wholesomely accepted, and will be taken care off today and always.
3. Conflict resolution: Your child will be a part of various conflicting scenarios with – peers in school and neighbourhood, siblings, house-helps. In such situations only a parent can efficiently guide the child to deal with conflicts in appropriate ways.
4. Rights awareness: Parents play a critical role in educating the child about their rights like - no one has the right to hit the child, the child has the right to say no to inappropriate touch, talk and food to say a few, the child has a right to express his/her point of view and emotions in a non-violent way. Many more can be added to this list for sure.
5.Sexual awareness: Sooner or later every child experiences curiosity to know more about gender differences including sex. They search their answers through experimentation, peer interaction and various other avenues. Their approach may or may not be safe, so it is a parent's responsibility to engage the child in learning about matters of sexual awareness in age appropriate ways.
6. Core emotional support: Not only adults even children go through whole plethora of emotional inter-play in times of challenges, ups and down, confusion, fear, doubt, conflicts about wins and losses, excitement and disappointment to enlist a few. They need consistent attention and support to blossom as a balance personality.
7. Holistic health and well-being (physical, spiritual, mental): I don't mean to be philosophical but the importance of a sound mind in a sound body cannot be undervalued and in essence, it is the key to a good life. it is very important to make sure that their children get - the needed nutrition, quality socialization, ample play opportunities, appropriate spiritual associations and answers to their queries and questions regarding the ways of the world.
8. School support: School provides a dynamic environment for growth and learning filled with peer pressures, performance issues and self esteem challenges. Only parents can guide children in the day to day matters of school in addition to their participation in interaction and collaboration with teachers, PTMs, sport events and various school functions. Further supporting children academically is implicitly a parental foray.
9. Core decision making: What should be a child's routine i.e their feeding time, play time, park visit time, bed time ? What should be fed to the child and how and what not? When the diapers should be changed? When should the child be introduced to various kinds of gadgets and practices? When to start the school? When to talk to the teacher or doctor? Which friends to/not to socialize with? – all these and many more questions can only be best addressed and by parents.
Quick tips for parents to achieve the best in the scenario of house helps taking care of children in the absense of the parents:
Performance checks: Parents can consider certain smart checks to monitor the performance of house helps including spy cam monitoring (parents in west are opting for things like nanny cams), routinely checking them up through video calling(Skype), calling on land-lines, surprise check by dropping in unexpectedly or by a neighbourhood friend. A friend shared that she off and on asks the nanny to keep some amount of the food fed to her baby for her to taste.
Setting the ground rules: Parents should educate caretakers about various ground rules to be followed each day like maintaining sanctity of timings (feeding, diaper change, sleeping), washing hands before cooking and feeding, no usage of improper words in front of the child, no holiday without prior notice, no outsider to enter the home
Standard processes training: It's considered great luck if a house help sticks for a long period of time. But for those who often have to struggle to train new help can consider making simple audio and video manuals of standard processes to be followed. One of my friends has experimented with this and has found it useful. She made a video of routine tasks like diaper change and disposal, washing of baby clothes and feeding bottles, tiding up baby surroundings, feeding the baby, soothing the crying baby, handling common appliances( like cooking gas, induction plate, geysers, microwave, bottles sanitizer…), what to do in case of emergency and lot more. Then she made new recruits watch those several times to understand the whole scenario. This practice saved her a lot of time and energy.
Being informed of your child's day: It always helps if a parent is aware of how the day was spent by the child as well as the house help. I know for sure as when ever i come back home I always ask my children how there day was and follow it by telling then a bit about my day.They feel like they are being treated like adults and with respect while at the same time i can find out if the story that the caretaker has given coincides with the story that my children are narrating.
Planning the Day in Advance: It may be beneficial to make sure that the coming day is planned beforehand to maximize the quality of the care by the house help. In my house, i make sure that the menu of the food for the children is decided the night before, both for the lunch and the snacks. Clothes that need to be worn and changed are also predecided and that leaves little margin of discussion or anguish between the children and the house help.
The above lists are in no way complete or comprehensive but they certainly are churned out of authentic discussions among fellow parents and from my own personal experiences. Hopefully the intention of providing value to working parents who are dependent on house help for child rearing, will be met. Feel free , fellow parents to write in your thoughts and tips so this list becomes like a guide to many others.
This content has been checked & validated by Doctors and Experts of the parentune Expert panel. Our panel consists of Neonatologist, Gynecologist, Peadiatrician, Nutritionist, Child Counselor, Education & Learning Expert, Physiotherapist, Learning disability Expert and Developmental Pead.
Kindly
Login
or
Register
to post a comment.
+ Start A Blog
Top Parenting Blogs
Top Parenting Talks
Top Parenting question