Special Needs
Valentine's Day - A Day To Express Love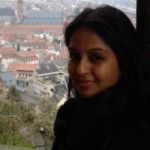 Created by Anurima Updated on Feb 14, 2020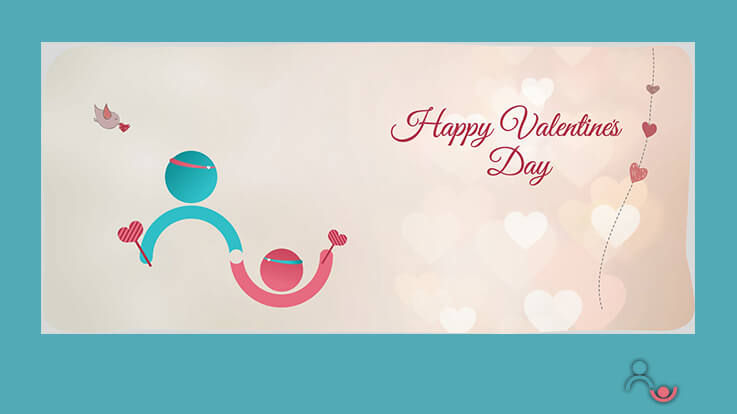 You know you're in love when you can't fall asleep because reality is finally better than your dreams." ? Dr. Seuss
There is a famous song "love makes the world go round" – and I for one really agree with it. February has come and 14th is just peaking round the corner. It is the time to share and express love with the fragrance of roses and cupid in the air. Somehow the excitement in the air makes the air smell sweeter, days feels cosier and everything seems new and wonderful. Cupid strikes many hearts making those eager hearts smitten and ready to devote this special day to one another.

What is Valentine's Day?
We all know that it was a saint who was somehow responsible for the inception of this joyous day but the whole story goes something like this:
Saint Valentine was a priest in the 3rd Century. He was known to perform marriages in secret as only single men were permitted to join the army. Since what he did and stood for was illegal, he was imprisoned and executed on the 14th of February 269 AD. It is believed that while he was in prison, he fell in love with the jailor's daughter and was responsible in bringing back her eyesight. Before his execution, he sent her a note and ended it with 'from your Valentine'- a phrase popularly used even now. It was after his death on February 14th; this day became a day for all lovers and dedicated to Saint Valentine. It gradually became popular among Romans and thus, began the tradition of celebrating Valentine's Day on the 14th of February every year.
Do I encourage my child to celebrate? But my baby is so young and innocent!!! But it is not an Indian festival! Am I promoting the western culture and value systems?
These are the couple of questions that most of the parents go through in their minds and still some way or other the spirit of love prevails. My 7 year old niece knows, What is Valentines Day as she sees her father making sure a bunch of red roses arrives home early in the morning on this day, every year (and it has been a couple of years since my sister has been doing this) my sister takes my niece and they both together buy something special for her father.
I remember my sister explaining to the little one, "this is the day when we tell dad and every other person that we love that they are very special and we love them a lot" it just made sense to the little one. Now she even call me on every 14th and says " Massi, I love you lots and lots" and every year I am overwhelmed with this honest display of love and affection.
In India, the euphoria of Valentine's Day can be felt weeks before the actual day. Card and gift companies launch rigorous promotion campaigns to lure the youngsters into buying their products; the prices of roses, especially the red rose, goes up to an exorbitant amount!
Restaurants, fast food joints, discotheques, multiplexes, shopping malls are packed with people of all ages expressing and celebrating love. Gift stores are decked up with symbols of love such as cupids, roses, and heart shaped balloons to name a few. 
I have come across mixed reactions towards celebrating this day. In some Indian cities, people are discouraged from celebrating Valentine's Day as it is considered more of a Western culture and not traditionally Indian, Well since when has letting our loved ones know how much they mean to us, become a western tradition? Just because someone in the west gave a date to celebrate love does not make the concept of love - western.
The Crush or Puppy Love- 
A child is born knowing the feeling of love, it just keeps getting complicated as the child grows.
Going to the park with my four year old daughter is most happening because her 4 something year old friend (a boy ahem!! ) claims that he will marry her as she is sooo pretty. I find it unnerving yet so amusing (children do start young these days, I tell you) .
For a teenager, Valentine's Day is all about celebrating the feeling of love with someone special. The feeling of having a crush or being attracted to someone is a new experience for a teen and hence, Valentine's Day becomes a much awaited day, where they look forward to spend time with that special one. Young boys and girls consider this as an ideal time to express their emotions on this special day. I was once gifted a ring of precious stones. It was sent through a common friend and I was told that it is a ring passed on from generation to generation in the boy's family. Even though I loved the ring, it did make me nervous as the first thought that struck me was accepting the gift would mean committing for life! With a heavy heart and a confused head, I hesitantly returned the beautiful ring and strangely, felt relieved. For parents who are stressed out on what all might happen with their precious daughter/ son on this day … I would not use the word "relax" but I would definitely say "trust your teen", if you have raised your teen right, they will take the right call.
For teens, love is less about commitment and more about the living with the feeling in the moment. As the D Day approaches, the anticipation of how to celebrate, where to meet, how to dress and how to impress- all the little things picks up tempo and you playing the role of a trusting and encouraging parent may just be the step in the right direction. 

Letting go …. Gracefully :
Most parents of young adults dread this day (in a way ). With age, comes independence and one outcome of this independence is letting the 'young adults' go out on their own with their special friend to celebrate Valentine's Day. Some parents may not be aware of the presence of a special one, but for those who are, there are bound to be sleepless nights leading up to the day of the date. This is more so for a father who will is certainly not be comfortable at the thought of the presence of another man in his daughter's life.
This takes me back to the time when I had introduced my boyfriend (my husband now) to my father, at the age of 19 years. I could see the sheer discomfort on both their faces. My father had bombarded him with questions which my husband was not prepared for and I was certain that we did not pass the test as a couple! But with time and age, I realised that it was the feeling of a father not wanting to let go off her daughter, not wanting to accept the presence of another man in her life. The best thing my father did was he never interfered, and always kept room for open communication.
Love does make the world go round! 
Make this Valentine's Day special for your family and friends!
People celebrate Valentine's Day to show love and appreciation towards the people they love.
This celebration of love may be between friends, siblings, parent and children, couples, grandparents and grandchildren and any other relation. People take the opportunity to shower gifts, spend time together and do things in ways to make each other feel special.
Here are a few suggestions to make this Valentine's Day special:
• Surprise someone: You may take time out to do something special with your children and family such as planning a surprise outing to a place where the children will enjoy (a theme park or the zoo), going for a meal together or spending some quality time together will also make your Valentine feel special.
• Children may make handmade cards for their grandparents, friends, siblings, teachers, parents and whoever they would like to share the feeling of love with.
• You may take your child's help in baking a Valentine cake for the family. Older children and teenagers can prepare the cake batter themselves under your guidance.
• If your teenager is feeling left out on Valentine's Day, you may suggest to organize a small party to have his/her friends over. They can enjoy playing games, listening to music or watch movies or any activity which they wish to do at the comfort of home.
• Starting a tradition of doing something special together as a family on Valentine's Day, such as having a grand breakfast of heart shaped pancakes or dosas, or stepping out for an ice cream or anything simple which you may follow in the years to come, will make Valentine's Day all the more special to the entire family.
• Expressing your love to the special people: We often assume that our loved ones know how much we love them. Telling and expressing people how much you love them will make them feel special and happy.
• You may also gift your loved ones with a bouquet of flowers, chocolates, soft cuddly toys and also with expensive gifts, but it is seen that most people remember occasions by how they spent it with their loved ones and not by what gifts they received.

As a child, I remember wanting to celebrate this day and express my love to all those who mattered. Love is one of the most beautiful feelings in the world and it should be expressed and celebrated every day.
So, let's all celebrate this Valentine's Day by expressing our love and appreciation for all those who matter.

                                                    Happy Valentine's Day!
Image source - Parentune archives
This content has been checked & validated by Doctors and Experts of the parentune Expert panel. Our panel consists of Neonatologist, Gynecologist, Peadiatrician, Nutritionist, Child Counselor, Education & Learning Expert, Physiotherapist, Learning disability Expert and Developmental Pead.
Kindly
Login
or
Register
to post a comment.
+ Start A Blog
Top Special Needs Blogs
Top Special Needs Talks
Top Special Needs question