Health
Ways To Prevent Mother-Child HIV Transmission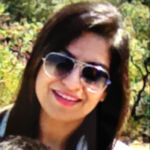 Created by Dr Himani Khanna Updated on Jan 25, 2019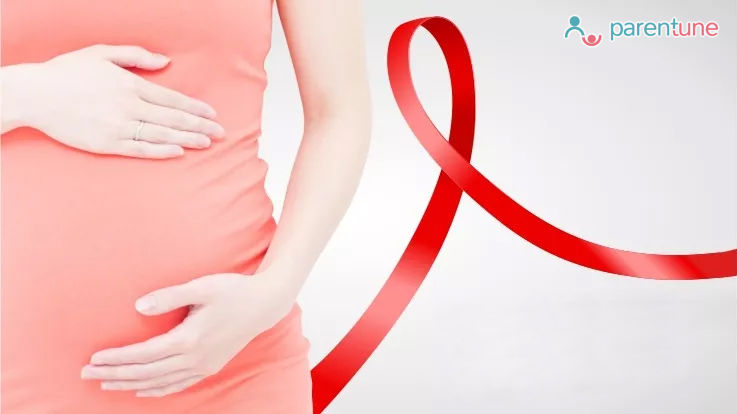 Prerna (name changed) was a healthy woman in her prime 20s and pregnant. Life was good, till her doctor suggested an HIV test. 'Why?' Prerna asked the doctor and the doctor replied, "it is a normal routine test Prerna, nothing to be scared about!" "But, why me doctor?" she asked again in an agitated voice. She knew there was nothing wrong with her and so she told her doctor that she will not go for a test, even if it kept her identity anonymous. So it was a bad shock to the new parents when the doctor informed them that their newborn was HIV infected.
"How?" "Why?" There were so many questions raging in their minds.
How Is HIV Transmitted From Mother To Child?
Mother to Child HIV transmission occurs when an HIV infected woman gives birth to a child. The chances of HIV transmission increase also during breastfeeding. Our expert Dr. Himani Khanna, says that an early detection can prevent the transmission, here she talks about the ways an HIV-infected woman can give birth to a non-HIV infected baby.
How To Prevent Mother To Child HIV Transmission?
Since mother to child transmission being the most common way (90%) of HIV transmission it is important to know all the preventive measures that may help in preventing childhood AIDS. Here are the steps to prevent transmission.
Preventing Transmission During Pregnancy
Testing: HIV testing to detect it, as early as possible during pregnancy and or before a woman gets pregnant, is one of the most crucial steps in early detection. So, even if you are pregnant or are trying to get pregnant then do opt for HIV test. It will save you lot of trouble
Prenatal Treatment: Women with HIV receive HIV medicine during pregnancy and childbirth.

HIV medications are safe during pregnancy and have not been found to cause any birth defects
These medications work by preventing the multiplication of virus thereby reducing its amount in the mother's body. Thus reducing the risk of passing the virus to the foetus!
These HIV medications get transmitted via placenta to the foetus and thereby protect the baby from infection
With HIV medicine the transmission risk from mother to child reduces drastically. The chances of passing the virus to the child are high (15-45%) if the infected mother is untreated, as compared to a mother who has been under treatment (5%)
Preventing Transmission During Child Birth
It is also noticed that the chances of HIV transmissions are high during vaginal deliveries as compared to caesarean deliveries. Hence, doctors advise continuing HIV medications, and a pregnant woman may undergo a planned caesarean section in certain cases.
Preventing Transmission During Breastfeeding
If the mother is on HIV medications she may be encouraged to practice safe breastfeeding practices. However, the mother and family should be well informed about the chances of transmission of HIV via Breast milk and that mother may avoid breastfeeding.
Care And Treatment Of A Child Born To An HIV-infected Mother
For an HIV-infected person, family's support is extremely important. Awareness among, and support from family can help prevent many cases of these mother-child transmissions. On this World AIDS Day, let's take a pledge to prevent the HIV transmission from a pregnant mother to child and try to curb AIDS – the most destructive global pandemics in history.
Did you find this blog on preventing HIV transmission from mother to child, informative? Please do share your thoughts and feedback in the comments section below. We would love to hear from you.
Babies born to HIV positive women should receive HIV medication for 4 to 6 weeks after birth
Early testing to determine a child's HIV status is quite important because we must know that a child with HIV-positive status, without treatment half of the infected children won't make it to their second birthday. Those receiving treatment, however, can thrive and remain healthy well into adulthood
Kindly
Login
or
Register
to post a comment. | Mar 29, 2019
n'y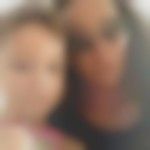 | Sep 04, 2018
Hello viewers I am glad to have met with the powerful herbal healer called Dr voodoo who use his herbs to cure my HIV disease I suffered from 15years, but now I am a happy woman and i am free from this sickness that has been problem to my living, after using Dr voodoo herbal medicine within 1week i was diagnose negative, I will recommend Dr voodoo to everyone reading this article because this herbal healer is capable to heal anything, the scientist said has no cure, Email him : voodoospelltemple66@gmail. com or add Dr voodoo on whatsApp: +2349061243458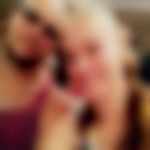 | Aug 02, 2018
i am Rose from UNITED STATES i was diagnosed with HIV/AIDS for over 12 years which made loose my job and my relationship with my fiance after he discovered that i was having HIV, he departed from me i tried all my best to make him stays with me, but neglected me until a friend of mine on Facebook from Singapore told me Great healer, who will restore my life back with his powerful healing spell, he sent me the email address to contact and i quickly contacted him, and he said my condition can solved, that he will treat the disease immediately only if i can accept trust him and accept his terms and condition, i Agreed because i was so much in need of help by all means, so i did all he want from me and surprisingly on Sunday last week He sent me a text, that i should hurry up to the hospital for a checkup, which i truly did, i confirm from my doctor that i am now ( HIV NEGATIVE) my eyes filled with tears and joy, crying heavily because truly the disease deprived me of many things from my life, This is a Miracle, Please do not en-devour to email drtebe2@gmail. com or whatsapp Dr Tebe on +2348140544262 for healings Thanks | Jul 25, 2018
Hello, everyone! I,m here to explore blogs and forum about the wonderful and most safe cure for HERPES SIMPLEX VIRUS (HSV). I was positive to the deadly virus called HERPES and i lost hope because i was out casted and rejected even by my closet friends. i searched on-line to know and enquirer about cure for HERPES and i read someone testimony on how he was cured from HSV-2 so i decided to contact the same herbalist Call Dr Edidia because i know that nature has the power to heal everything. i contacted him to know how he can help me and he told me never to worry that he will help me with the natural herbs from God! after 2 days of contacting him, he told me that the cure has been ready and he sent it to me via UPS SPEED POST and it got to me after 3 days! i used the medicine as he instructed me (MORNING and EVENING) and i was cured! its really like a dream but i am so happy! thats the reason i decided to also add more comment of Him so that more can be saved just like me! and if you need his help, you can email him ondredidiaherbalhome@gmail. com or whatsapp +2349074505296 He also have a herbal cure for Following DISEASES,this is 100% Real -COLD SORE HERPES HIV HPV BREAST CANCER BRAIN DISEASE -ALS -LOWER RESPIRATORY INFECTION -LOW SPERM COUNT -STAPHYLOCOCCUS AUREUS -STROKE -IMPOTENCE -PILE -HYPERTENSION -LOW SPERM COUNT -ASTHMA -CANCER -BARENESS/INFERTILITY | Apr 11, 2018
Useful. Thanks.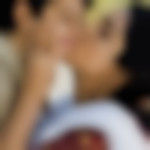 | Apr 11, 2018
Thanks for sharing this blog!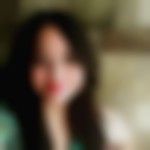 | Dec 01, 2017
This is a very informative post.