Babycare
Health
What If Eating Fenugreek Seeds to Increase Breast Milk: Benefits, Side Effects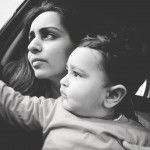 Created by Harleen Gupta Updated on Dec 31, 2019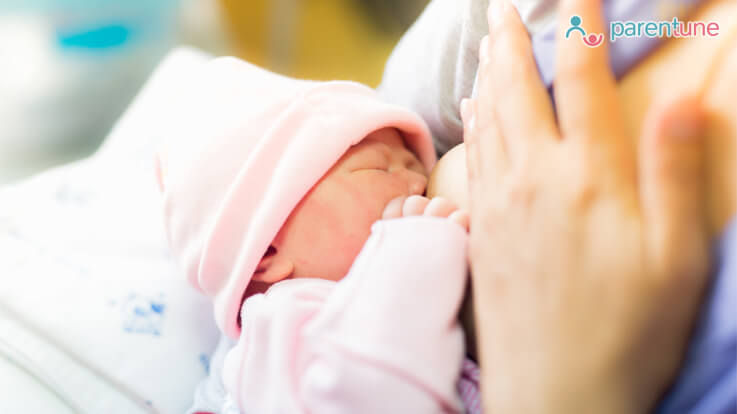 Breastfeeding is a very sensitive topic for most mothers, simply because it is the first and foremost nourishment for the baby. Breast milk has been scientifically proved to have tons of benefits for newborns and serves as the only source of food & nutrition in the first six months of life. This is exactly why some women are always concerned if they are producing enough milk for their babies. Although most women are fully equipped to breastfeed, some women are not naturally blessed. While some women may face challenges in breastfeeding, others may face overproduction of milk. It is the lack of breast milk production that hits us, women, the most. And it did hit me too.
New moms, like me, will try every possible tip and trick to ensure a full and sufficient supply for their babies, especially home remedies as we consider them the safest. This is when traditional herbs and food sources come in handy. When I was feeling that my baby was not getting enough feed, I resorted to all such tricks and one that found agreement with my family and inlaws was the use of fenugreek seeds to increase breastmilk It is often termed as a superfood that helps in increasing breast milk. Let's see what I found out.
Can Fenugreek Seeds Help Increase Breast Milk Supply?
Yes. Indeed. Fenugreek or methi seeds (मेथी दाने ) has been proved to be a galactagogue which means that consuming these seeds will lead to stimulation of the lactation glands in women, thereby increasing milk supply. Since it is easy to consume and can be eaten in multiple forms, fenugreek seeds have been a blessing for new moms struggling with milk supply. As my mother tells me, the use of fenugreek seeds to increase breast milk has been in practice for ages, with proven success. Methi seeds have been used in Middle Eastern, North African and the Indian subcontinent to boost breast milk supply, although it is not clear as to how fenugreek helps for the same.
How to Eat Fenugreek Seeds to Increase Breast Milk?
It is very easy to include fenugreek seeds into your diet in case you want to increase your milk supply. Some simple methods to add fenugreek seeds in your daily meals are:
Fenugreek Tea: Simply soak some fenugreek seeds in water overnight. In the morning you can boil them for about 5 minutes in water and strain the seeds. What's left is fenugreek tea which you can sip on daily till you feel the milk supply has increased as per expectation
Capsules: You can also try buying fenugreek capsules which are easily available at medical stores. Consuming one capsule 2-3 times a day will do the trick
Eat whole Fenugreek Seeds for Lactation: Take some fenugreek seeds, roughly half a teaspoon and swallow them with a glass of water. They may not taste pleasant, but they can help boost the breastmilk supply. Additionally, you may also gulp down some soaked methi seeds for boosting lactation
Powdered form: You can grind fenugreek seeds and store them in advance. Eat half a teaspoon with your meals in your curries and dals
Sprouts: One of the healthiest and tastiest forms you can have fenugreek is in a sprouted form. Mix fenugreek sprouts with salad veggies to make a wonderful salad and enjoy with your meals How Long Does It Take For Fenugreek Seeds?
We must understand that all of ours' bodies are different and responds differently to dietary supplements. Most mothers witness an increase in their breast milk supply within two to three days but it can take up as long as two weeks for some mothers to experience any change.
Dosages of less than 3500 mg (3.5 grams) in a day have been seen to have very little or no effect on women's bodies. Although fenugreek seeds seem effective in most cases, some women report almost no change in their milk production.
What to Know Before Using Fenugreek?
Do you really need it? Even though there is no harm in consuming fenugreek seeds, there is absolutely no necessity to consume them for no reason. As a new mother, you must note down symptoms of low milk supply and talk to your doctor to understand if you actually need help in lactation or not. Some signs of low milk supply are:
Uneven or Irregular Milk Production: If you notice any changes in milk production like no milk supply for long intervals without any reason. More or less milk supply could also mean that the body is adjusting according to the baby's demand, not always low milk production
Drop-in Baby Weight: If your baby suddenly stops putting on weight, it is likely that you are not producing enough milk
Side Effects of Using Fenugreek For Breastfeeding Baby
Some mothers have noticed that their babies act fussier and also pass greenish watery stools when they are eating fenugreek seeds for boosting lactation. These symptoms often go away as the use is discontinued. Using methi seeds for increasing breastfeeding is often accompanied by gas and bloating in mothers. Some common side effects that women consuming fenugreek witness are: occasionally loose stools, increased sweat and urine smells, nausea & intestinal distress, skin reactions and drop in blood glucose levels. You need to ensure that you do not increase more than the recommended dosage of fenugreek seeds for breastfeeding.
Dosages of Fenugreek Seeds to Increase Milk Supply
What Should Be Dosages of Fenugreek Seeds to Increase Milk Supply? If you are taking capsules, then 2-3 capsules a day, taken by mouth should be good enough to boost breast milk production. Make sure each capsule does not go beyond 580 mg to 610 mg. If you are having fenugreek tea, take no more than 3 cups a day. This works for women who need a moderate increase in milk supply – there may be a need for higher dosages for women who need more boost.
Can Fenugreek Cause Gas in Babies?
Yes, in some mothers and their babies, fenugreek can cause gas and babies may appear colicky. You can deal with this by using fenugreek at least two hours before nursing your baby and take other measures to dispel the gas.
An important fact to note here is that if you do start taking fenugreek seeds for boosting milk supply, do not abruptly discontinue the use. Decrease the consumption slowly and gradually so that the milk supply does not get affected. Also, make sure that you nurse and pump frequently and the baby is latched well while feeding.
We know how much you love your baby and that you will do everything possible to make sure you provide for and nourish the baby in the best possible way. But sometimes our body simply needs a push to kick start its routine. Fenugreek is one kick starter for breast milk production. All you need to do is talk to your lactation expert and start up a fenugreek rich diet and we are sure you will gain some benefit from the wonderful insight we just shared. This is just my research and may not hold true for everyone. Happy breastfeeding!
Frequently Asked Questions
How much fenugreek should take daily to increase breast milk?
Fenugreek capsules are available at almost every food and health store. The capsules typically contain either 580 or 610 mg. A bottle comes with 100 capsules. The prescribed dosage of fenugreek for new mothers is three capsules three times a day. You can even take the fenugreek seeds if you choose. One teaspoon of fenugreek seeds will be equal to three capsules. Women who have taken fenugreek in the aforementioned dose is reported an increased milk supply 1-3 days after taking it. Once you have reached a point at which you have enough milk, you can even discontinue taking the pills.
Can every lactating women use Fenugreek to increase breast milk?
Even though it is relatively safe to use fenugreek, some women cannot use it.
Women with diabetes cannot use this herb as it dangerously drops the blood sugar level. A woman with a peanut allergy is not supposed to take this herb because this herb belongs to the peanut family. Women with asthma should be cautious while using this herb because it tends to increase asthma symptoms
This content has been checked & validated by Doctors and Experts of the parentune Expert panel. Our panel consists of Neonatologist, Gynecologist, Peadiatrician, Nutritionist, Child Counselor, Education & Learning Expert, Physiotherapist, Learning disability Expert and Developmental Pead.
Kindly
Login
or
Register
to post a comment.
+ Start A Blog
Top Babycare Blogs
Top Babycare Talks
Top Babycare question