Parenting
What to choose- A Maid or a Day Care Centre?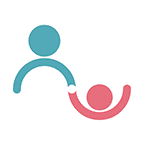 Created by Parentune Support Updated on Jun 16, 2017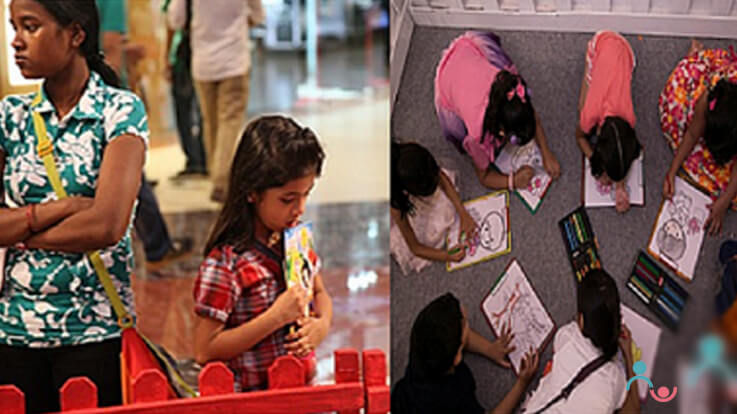 Being parents is the most wonderful feeling, a beautiful bond and obviously a sweet responsibility. But this does not end here: with more and more parents opting to choose to continue work, balancing children, home, and lives is becoming a bit confusing. Both of you have jobs to do, friends to meet and other endless lists of to-dos! And not to forget your maternity leave just got over. Oops! Okay so now you go around asking for the best maids in town, or which is the best day care centre?

If you choose to go down the maid path, here are a few things to keep in mind.
Maid at home
Asking around and getting references is always a good thing. But being double sure is even better. Here's what you need to look out for before hiring a maid.
• An identification proof is very necessary before taking her in. Ask for a voter's card or a ration card. Ensure that she is 18 years old and not below that.
• Get a police verification done. Never hire a household help without verification. This could be unsafe for you and your child.
• Ensure that the maid is hygienic and medically fit. It is always advisable to ask your doctor to make sure of her health especially if you notice a recurrent cough, symptoms of allergy, or any sort of skin ailement. Also check if she has any addictions. It could be beedi, paan masala or tobacco. The easiest way would be to check her teeth and fingernails. When interviewing her ask how does she sterilise bottles or change nappies, to give you a fair idea of her training and personal hygiene as well.
• It is always better to talk to her previous employers so that you can find about her behaviour. Most mothers complain of late coming, remaining absent for long periods or talking on the mobile phone continuously. (You could choose to confiscate her mobile during working hours and give her access when she has her rest period in the day).
• Before deciding her pay, always check the market price. Trying to over pay her does not mean you can depend on her completely. It's okay to reward her only if you are convinced about her work.
• With children at home, you need to ensure a pleasant disposition too—someone with patience is ideal, though these are things you will only discover after having her around for a few days. But as a ground rule, avoid ones who look grumpy, or talk back to you, or are rude in their body language or otherwise. Also, if you are saddled with someone who has the habit of lying, stealing, consider what values will your child learn in her company. After all, do you want your child to learn, "Mummy ko mat batana?" Think and follow your gut.
• Besides work, a baby maid, should ideally know a bit of cooking, or atleast know how to handle a microwave or use a gas stove to heat food and water. Having a young girl at home, who may hurt herself or the baby doing simple jobs such as warming water for the formula milk, is an absolute no-no.
It is always best to… These days most mothers install cameras to get a better understanding of how a maid is treating their child. You could do the same, if leaving the child alone at home with the maid. And it is always best to be cautious.

Day Care Centers
If you choose a day care centre for your child always look out for-
• Good reputation. Find out the good day care centres in your locality. Always stop by during the afternoon or evening time (usually a pick up time) to talk to other parents who's kids are in the day care so they can give you a fair idea of how the day care centre operates. Most have facebook pages too where you can reach out and talk to fellow parents for a feedback.
• Check out how flexible they are. For eg: are they okay with you dropping and picking up your child if the need occurs? At the same point of time how disciplined are they. Are they following their own set of rules and regulations?
• Ask questions on how particular are they about food. Do they restrict junk food? Do they encourage you to send nutritious food?
• Another important aspect to consider is what is the child to teacher ratio? Most day care will have two teachers to take care, besides the ayahs staff. If possible you can try to meet them too, interact with them and see if you think your child will be comfortable there.
• Most centres tell the parents not to send their ward in diapers. This is usually because they would like to teach them proper toilet habits. But in this case always check your child – if they have cleaned him properly, have they changed him?
• What sort of activities do they have? Do they have schedules for plenty of physical activity, story telling and group activities.
• What security norms do they have? Go on a regular day and see to what extent can you walk into the building without being stopped. Also will they had the child over to someone on ad-hoc basis, for eg: a grandparent, without prior notice? These things will tell you about how strict they are with their rules.
Again, in this case too, depend on your gut about the feel of a place. It all depends on how comfortable you feel, how right you feel as soon as you step into the centre. Listen to other parents but the decision should be completely yours.

Maids or Day cares?
At last, here's a quick comparison between both.
• Security of the child: Ideally, if the day care has a sound security system, it is a better place to put your child in. After all, there are enough people to ensure the child doesn't run off somewhere alone. Also, most day cares are designed in a child-proof manner and have closed balconies, doors on staircases etc to eliminate accidents, which your house may or may not have.
• Development and Growth: This is again an aspect where the daycare wins hands down. Good day cares have a systematic learning program and activities designed to keep children involved and intellectually stimulated, versus a maid who may have a tendency to switch on the TV for a bored child. Also, a child spends time with many children and learns to associate, collaborate and be independant.
• Warmth and care: A pointer for the maid. A good maid, may be able to understand the nature of your child and address his needs better than a day care where there are many children around to pay attention to one. The maid may become foster parent for the child too.
• Health and hygiene: Again, if your maid has been trained properly in hygiene and is a healthy person herself, she might prove a better choice for a child with delicate constitution as compared to a day care. In a day care, being constantly with other children, can expose, the child to contagious infections such as cold, cough, flu or even skin infections.
• Food: This becomes a criterion for day cares where food is supplied by them. While some daycares follow the simple daal-roti regimen, some go a bit fancy with spaghetti and soups. You need to consider what food habits you want your child to follow; check the hygiene of the place from where the food is coming; check the system for cooking and reheating food before deciding. If not convinced, a maid at home who can cook fresh for the child is a better choice.
At last, the choice is yours. Depending on your circumstances, choose wisely because a lot hangs in this choice, for your child.
Kindly
Login
or
Register
to post a comment.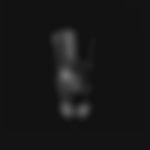 | Mar 27, 2019
Thank u daycare center for such a nice service you guys work great and blog are very helpful http://www.angelwatchacademy.com/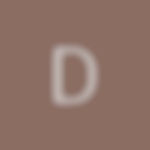 | Jul 08, 2018
Wow.. really confusing thing to decide... but safety and learning point of view day care is best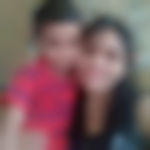 | May 02, 2018
very nice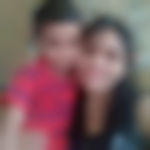 | May 02, 2018
very nice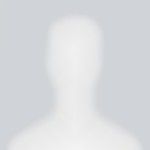 | Feb 08, 2018
Nice Post. Buy stackable kids beds for daycare facilities India. We help you with the stackable daycare beds, daycare furniture & complete daycare business plan. https://kidskouch.com/School-Supplies/daycare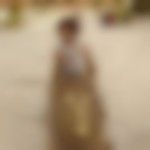 | Nov 01, 2017
klll | Nov 01, 2017
)33)¥¥(¥((((3)3) ₩)(¥¥£3D 33333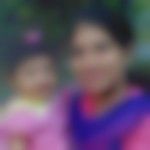 | Oct 08, 2017
w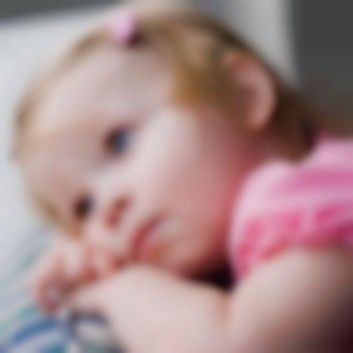 | Aug 23, 2017
from my experience day care is a better option than maid at home. baby will be more happier with friends. | Aug 23, 2017
lu76hjhgtrxitsza566i096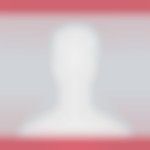 | Aug 23, 2017
day care home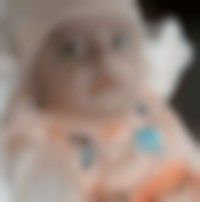 | Jun 21, 2017
hii my baby is 2 yr old and she is very weak according her age she is not eating well very erritate of every person she is very rude and not understand she loves outing every time she want go outer .........what I m doing | Jun 16, 2017
someone pls suggest a good daycare in perungudi Chennai... | Jun 15, 2017
Really helpful blog. Earlier i preferred for a maid but that was not satisfactory so i opted for a daycare now as there my baby can even learn something.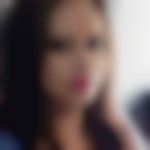 | Jun 15, 2017
good information | Mar 30, 2017
Any suggestion/reviews onpoddar jumbo kids or tree house or euro kids for playgroup and nursery im bangalore?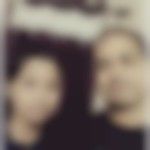 | Feb 23, 2017
plz suggest a good day care or maid in Vasai east. i am eagerly searching for the same | Mar 30, 2016
Pls suggest day care in itpl, Whitefield Bangalore | Feb 11, 2016
Hi, pls suggest gud day care in west delhi.. | Oct 07, 2015
Hi... can anyone suggest good daycares in andheri west nr lokhandwala fr 6 yr old kids? | Oct 07, 2015
A very informative post. I was in a delima as I intend to start my career again in next 6 months and my daughter would also turn 2 by then. Can anyone suggest good daycares in panchkula chandigarh | Oct 06, 2015
You may like to visit www. mykidopedia. com for all information on child care service providers. The site has over 90,000+ service providers across 18 top cities in India.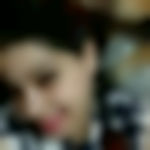 | Sep 01, 2015
Can anyone suggest a good day care in Gurgaon.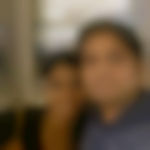 | Aug 31, 2015
Helpful blog.. Thanks | Aug 28, 2015
My kid is 1. 3yrs old. I left her in day care around 9 months. I would say day careis best and they treat my daughter like their daughter and she is enjoying to go their. She is having lot of play area and physical activity toys which made her to enjoy..... I prefer day care to maid | Aug 28, 2015
I have 6 years old and 18 months old sons. I was lucky to find a very good didi for my elder son and with the support of my parents and in-laws , I avoided daycare. But, now to take care of my younger son I have left my job. My big question and concern is - "in this competitive market, daycares are racing and blooming, how much stress they are loading on toddlers and small kids to show they are the best and kids are very happy & learning there".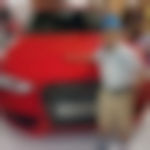 | Aug 27, 2015
Useful blog.. Though I don't have to face such situation yet. But I feel day care centres are better than maid. | Jul 26, 2015
The points put down are something most of the mothers of today are aware of. It's more like that final call you need to take between the two, experiment and keep reviewing. These blogs seem to be just collecting information and putting in one place. | Jul 25, 2015
What's d proper age to send ur child to play school? | Jul 25, 2015
Touchstone in Doddakamanahalli main road,bannerghata road is a good one.. its very near to meenakshi mall. my son is going to the day care for last two years.. no problems.. contact 08042011277 | Jul 25, 2015
Please suggest a good day care in park circus 7th point area, kolkata | Jul 24, 2015
Plzz suggest a good daycare center in bannerghatta.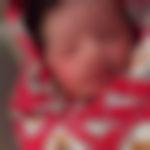 | Jul 24, 2015
Excellent article! | Jul 24, 2015
I m looking for day care school for my 3 year old daughter in mohali,can anybody suggest some good schools with day care facility in mohali punjab | Jul 23, 2015
Vintee juyal.. plz check Kidz Paradise Corporate Daycare.. | Jul 23, 2015
very nice ... actually i was in confusion between day care and maid .. urs blog has solved my problem to an extent. thanks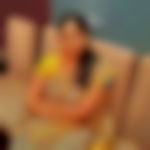 | Jul 23, 2015
What should be age for the baby To join him in daycare center ?? | Jul 21, 2015
Please suggest me some good day care centre near kingsway camp ,delhi | Jun 29, 2015
Very helpful.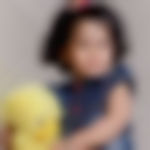 | Jun 23, 2015
Hi Shikha. Where are your day care centres placed? | Jun 22, 2015
Hi! Children who are 4-6 months old can be sent to a day care centre with a maid hired by u. Many centres allow this. U can b sure that there is someone exclusively to look after ur kid. U should check with the centre first if this is fine with them. | Jun 22, 2015
khyati goel.. podar jumbo kids has a pre school n day care.. its near dongri pada.. its nice.. | Jun 22, 2015
My son is now 10 years old and I've experienced both options .. maid and daycare. Daycare is definitely better. Some of the advantages are food, security and the fact that children will have play mates at the day care. Trust me, your child is going to love his stay there. | Jun 21, 2015
Gd stuff, I m also planning for day care for my child it ll give me mental peace. | Jun 20, 2015
Very helpful | Jun 20, 2015
Quiet helpful | Jun 17, 2015
Hi pls suggest. A daycare near hurlur road,bangalore | Jun 16, 2015
Hey can anyone suggest a good day care in madhapur hyderabad | May 30, 2015
Hi can anyone please suggest me good day care near Hiranandani estate thane Mumbai... | May 27, 2015
Please suggest me a good day care center near pandara road, India gate, new Delhi. | Apr 24, 2015
My baby is going to 1 year and i am thinking for daycare but problem is distance beetween my residance and home is 14 to 15 km. so where i have to select day care near office or near home? | Apr 24, 2015
My baby is going to 1 year and i am thinking for daycare but problem is distance beetween my residance and home is 14 to 15 km. so where i have to select day care near office or near home? | Apr 20, 2015
I need to know the best day care available in Bangalore near Richmond town or dollars coloney | Apr 20, 2015
Is there any one from Bangalore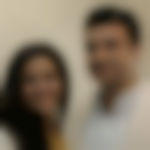 | Mar 27, 2015
Hi.... I was always sure tht I want to send my son to d day care as I felt d overall development would b far better. I send my son to intellitots..... N recently hve observed a lot of activities like singing dancing story time etc..... Lubana it's more difficult for a mother than d child when u leave him to d daycare..... Kids love it.... My son is completely loving it..... So he'll b fine.... Dnt worry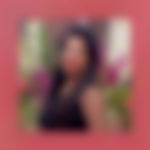 | Mar 02, 2015
Hi, My LO is 4 months old.. can you suggest if it will be advisable to put him in d daycare.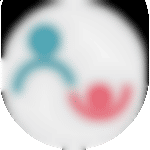 | Feb 23, 2015
Hi sumalatha You may refer to this blog- https://www.parentune.com/parent-blog/8-ways-to-boost-your-childs-immunity/382 | Feb 21, 2015
Hello everyone I m running 2 daycare centres. And we r specialised in infant and toddler care. Its a fact that children get infected frequently but at the time of enrolment parents should ask about the sick child policy of the daycare. The daycare must have a strict sick child policy. As far as food is concerned there should be a meal planner planned by a dietitian which needs to be provided by the daycare centre every month. this is also a fact that daycare centres are more secure and kids enjoy the company of other kids in daycares. like house maids , the daycare nannies should also be medically fit. U need not to visit twice a day if they provide you a cctv live streaming facility. Although different people have different experiences of daycares and house maids. Thanks. | Feb 17, 2015
Am sending my 19 months old girl to playgroup .. But she getting infected by cold cough and fever very often .. Before this she hardly got any .. Can you moms please suggest how do I increase her immunity | Feb 16, 2015
Megha, Sravanthi... 11 months kid is not so young to keep in day care at all only if the daycare facility is near your work place. you can go n visit day care twice in a day. | Feb 16, 2015
Great blog. I too am a working mom and I have employed both means. One advantage with day-care centres is their predictability of schedule and holidays. With maids I have faced the problem of un-announced no-shows. | Feb 13, 2015
@Sravanthi though day care is a good option, your kid is bit too young to enroll in a day care. is the daycare very close by to the place you stay? Or I would say wait for a month or so if its possible for you coz lot of parents put their kids when they turn one in day care. on the other hand I do agree with Varshitha that she can put her Lil one as the day care is in front of her house in the same apartment, and she can go pick her kid up whenever such a situation arises. at the end of the day I would say you are the best judge to choose what you think is right. Weigh out both the options and then go for what you think is correct. | Feb 12, 2015
thanks for the post .... It really helps.... Sravanthi even I am planning for my 11 months old for day care .., but happily I have a day care in front of my house in the same apt.... | Feb 12, 2015
Is this a better idea to keep 11 months old kid in day care?? | Feb 11, 2015
Bhushan Rajani - not many good ones in the vicinity, some of the OK daycares in the vicinity are maple bear, rhymes nursery (preschool), kangaroo kids (preschool) | Feb 11, 2015
Great blog & surely helpful for new moms, I have 6 yr old son & I have tried both options & in my opinion & experience day care are the best as they help your kid grow socially, emotionally. Kids learn to share with each other, they learn to eat everything. My son was with the Maid & he use to watch only TV & when he became 3. 5 he started ruling that maid & he would not listen, he started becoming very aggressive. Day care worked wonders for me. | Feb 10, 2015
Can you/Anyone suggest a good day care in Malviya Nagar, New Delhi area ?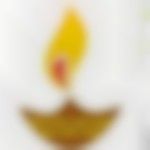 | Feb 10, 2015
very nice blog. it gives a perspective and is very helpful | Feb 07, 2015
very useful blog... we are all in the same situation.. i like the way the comparisons and positive negatives have been put up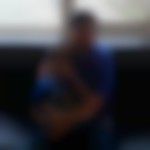 | Feb 06, 2015
Excellent comparison. I personally had experienced both,But eventually got a conclusion that Day cares are always better them maids... so finally i am happy that my 4yr old son is going to daycare and finishing his homework their itself... and sleeping on time before 9PM.. :) | Feb 06, 2015
Thank you Divya and Monal! | Feb 06, 2015
helpful Blog.. thanks... | Feb 06, 2015
Thanks for this blog.. was really helpful.
+ Start A Blog
Top Parenting Blogs
Top Parenting Talks
Top Parenting question

{{trans('web/app_labels.text_Heading')}}
{{trans('web/app_labels.text_some_custom_error')}}
{{trans('web/app_labels.text_Heading')}}
{{trans('web/app_labels.text_some_custom_error')}}