Health
When Omicron Will Peak In India ? Know What Experts Say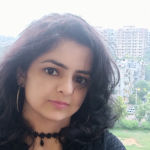 Created by Shikha Batra Updated on Dec 07, 2021 Cases of the new variant of coronavirus, Omicron are being reported from many states of our country. According to experts, the transmission rate of Omicron is three to six times faster than that of the delta variant. Looking at the effect of the first and second wave of Corona, some questions might loom large  in everyone's mind such as- 'When can India expect the danger of Omicron to be at its peak?', 'When is  the impact of Omicron likely to be reduced?' Dr Naresh Trehan, Chairman, Medanta Hospital has given a detailed information in this regard.
What does Dr. Naresh Trehan have to say on the effects of Omicron?
Dr Naresh Trehan has said in clear words that we need to learn lessons from the first and second wave. There was a gap of about 32 weeks between the first and second wave. As the effect of the first wave subsided, many people assumed that now the threat of coronavirus was completely over, but such assumptions turned out to be devastating. Dr Naresh Trehan stated that in the second wave, corona came out to be in a more dangerous form. Therefore, until the threat of the virus is completely averted, we all need to be careful and alert.
Dr Naresh Trehan has expressed the possibility that the cases of new variant of Corona, Omicron may peak between the first and the second week of January. However, along with this, he has also expressed the possibility that by February it's impact is likely to taper off. Dr Trehan further added that our behavior is largely responsible for weakening the impact of COVID.
Responding to the query Dr. Trehan said that it will be too early to speculate that a third wave fuelled by Omicron is going to hit India as it can't be predicted in the current scenario. Therefore, lockdown as the solution to tackle the impact of this variant seems uncalled for as of now. People just need to keep their guards up at all times.
What precautions  Dr. Naresh Trehan has advised which should be practiced by people to keep themselves safe from getting infected?
According to Dr. Trehan, as cases of Covid have begun to decline in India, people have lowered their guards and have again started mingling in large social gatherings by attending marriages and parties as well as going to public places.  While doing so they haven't been following the Covid Appropriate Behaviour (CAB) by not wearing a mask or maintaining social distancing. But now is the time when people once again need to be really careful and follow Covid- friendly behaviour religiously as well as  strictly to tackle this pandemic. He further advised that people should avoid visiting crowded places like malls, night clubs,etc. follow hand hygiene and sanitisation. Besides, they should step out of their house only after wearing a mask and get vaccinated at the earliest.
How severe is the impact of Omicron according to Dr. Trehan?
According to Dr. Trehan, Omicron is a highly transmissible variant and has the potential to spread much faster and infect vastly more people than Delta. However, he further added that people need not panic as the Government is proactively working on it by taking all possible measures to contain it's spread.
Please pour in your valuable suggestions in the comments section below to add value to this blog. Also do keep checking notifications for latest updates on Omicron and share those with your family and friends too.


 
Kindly
Login
or
Register
to post a comment.