Parenting
Why to Have a Second Child & What May it Mean to have One Child? Created by Anandana N Updated on Feb 21, 2020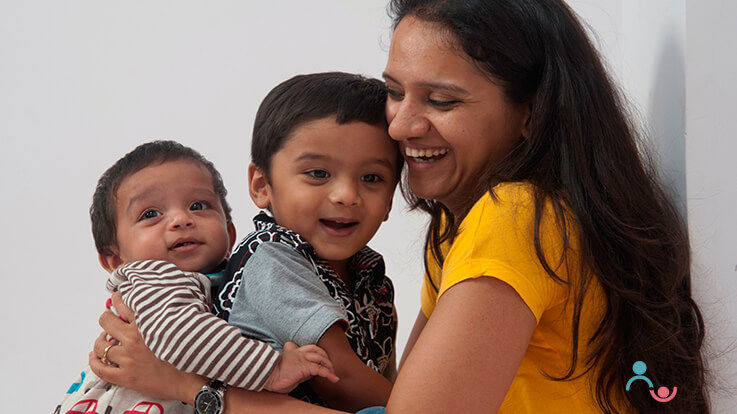 "Vivaan makes so much noise and is so difficult to handle and getting him to eat food is one whole affair. We can just handle one kid at a time. I do not think we are ready for another one. It is getting too expensive to bring up children. I want to make my own career and grow in it. It is not easy…. " A mother's perspective on having a second child. Here are some perspective to having a second child...
Why is it a Good Idea to have a Second Child?
There will be someone to play with. S/he may have someone to share his/her love and toys (not always though) and enjoy together. As time grows the elder sibling perhaps feels responsible for the well being of the younger one. At the same time the younger ones look up to the older sibling. Having a sibling comes with the added value of friendship. Also, it is seen that, over a period, the siblings do take care of each other, giving a sense of assurance to their parents of looking over each other. 
There would still be ups and downs as well. They may have their share of "No's", when they do not want to share. This is a part of growing up. Also, they may need their "Me" time to marshal their thoughts and think independently. Having a sibling doesn't discount the value of friends at school, neighbourhood or that of cousins. 
Having a second child also has associated challenges like, that to give appropriate time to both siblings.  It is here that an exclusive time for both the children, one at a time may be effective. "Nothing is worth missing your child's growing up years", said a mother. It is hard but not impossible to draw balance between work and pesrsonal life."
What may it mean to have One Child?
Having one child means that parents need to work towards an environment or a community of friends and family with more children so as to get a sense of kinship for the child. There may be a challenge for the parent to help their child to share with other children. It might appear that the parents are focused on their careers, but it doesn't mean that they are not focused on their child. Urban Parents want to do more for their child. Striking a balance is perhaps difficult but not impossible…especially if it is done without any external pressure. 
This content has been checked & validated by Doctors and Experts of the parentune Expert panel. Our panel consists of Neonatologist, Gynecologist, Peadiatrician, Nutritionist, Child Counselor, Education & Learning Expert, Physiotherapist, Learning disability Expert and Developmental Pead.
Kindly
Login
or
Register
to post a comment. | Jan 06, 2020
My experience is totally different I have a 18 month old baby boy. its a caesarean. after 2 days of delivery I unable to do pee then my body is swelling Dr clean the bladder but still problem is not solved. then do kidney faliure test my kidney was failed I suffered acute kidney injured. its treated having 14 to 15 dailaysis also I admitted Patna Paras hospital for long time 30 to 40 days I didn't see the baby face also my mother in law is taking care of the baby. i suffered lot now I am fine I am taking care of my baby my self so I feel if I try for second baby so may be happen something wrong so now I am happy with my one child only | Jul 12, 2017
Abhinav our child is not our insurance policy. We give birth to child fulfil our desire to be a parent. God forbid but something can happen to both kids. And loss of losing one child cannot be compensated with the fact of having other child. Shirin you are right that its human nature to distinguish but I personally know many parents who after having first biological child have adopted second child. Yes the adopted kids are keen to know about their real parents but love conquers all difficulties, after all its the child for the parents though adopted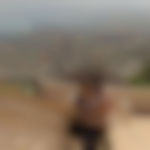 | Oct 22, 2016
Shirin Srivastava Quadros
Maria.. this is in response to your point about whether you are missing something or not with regards to adopting a child.. You are missing quite a few things.. At this point you feel you will not make a difference between each child, but human nature says otherwise, you might do it later or maybe your older child might. Also, adopted children once they know they are not 100% yours, yearn to know who their real parents are. They want you to locate the real parents and find out why they were abandoned. This is not out of a movie, it's real.. I know many adopted parents who have gone through this. sometimes there is a sense of detachment that forms later once they start growing. Fear of labour pain is very justifiable but maybe not the best reason for bringing someone else's child into your home and trying to bring him or her up as your own.. Society will give the child a hard time.. | Aug 31, 2015
One more thing for you broadminded people that in case god forbids if in future something happens to your only child than what will you do. You should think of a second child as an insurance against any mishappening.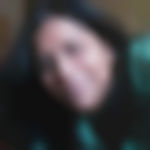 | Aug 31, 2015
While its always lucrative to have a second one. I, being part of 3 sibling group, having a second child was never a point of a doubt. But, now that I have my first child and being 35 and a career to get back to, plus health issues, its too far a thought for me to chase.. :( Besides, family support also matters, doesnt it!!! | Aug 31, 2015
I have a boy of 18 months now. I couldn't deliver normally. its a caesarean. Now I am unable to work,stand,even sit for a longer time. I ll get back pain n pain in lower abdomen (at stitches). baby weight z just 2. 55 kg. labour pains started at around 7 in the evening and delivery took place on next day morning at around 10 am. so totally 15 hrs pains. even then couldn't deliver normally. no doctor or nurse stood by me. doctor checked at 10 in the night n then again came to see next day morning at 10. And said baby's head z swelling. c- sec shud be done. These days only some doctors are interested to do normal deliveries. in some places of India,it is a huge business. At my moms place Doc on op asks whether u have insurance. if s,then they will fix to go for c section to get double amount. I explained all this to my hubby before n requested him for my stay till delivery n then go to my moms place. my in-laws dint accept for that n sent me. We stay in metrocity n doc I was gone thru till I left to my moms place is so gud n she z one of the best doctors and personally interested in taking up normal deliveries. Now I decided not to have another carriage,not to have c section once again. It's a lifetime punishment to my hubby. Second delivery also shud be done at moms place. | Jun 19, 2015
For me the decision of not having a second child came easy. I did not want labour pains more than having a child so decided not to have a second. But adoption is always possible to give children that feeling of companionship of another sibling. People advise me against having one biological child and adopting another. I don't feel that my affection will be different though. Am I missing something here? | Feb 25, 2014
http://www.webmd.com/infertility-and-reproduction/guide/in-vitro-fertilization#sthash.WU1wIwGB.dpuf I stay in delhi.... and here is a lady gynae.... who has success record(abt more than 10yrs n not a a very expensive treatment) to help conceive for childless parents and ppl who find difficult to conceive.... if u wish u can visit her once. Regarding IVF there wud always be twin, triplets or fourplets.. not a single foetus. So u can research your option on internet. All the best. | Feb 25, 2014
@ Sunita... there are many ways to conceive... its not impossible now a days... even u cross 30 age read these articles.... http://www.hindustantimes.com/brunch/brunch-stories/15-ways-to-make--a-baby-and-why-you-re-ready-to-do-so/article1-887835.aspx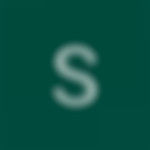 | Feb 24, 2014
Thank you so much Meenambigai. I have same thoughts like you when i feel low. When I asked to God ," Why He gave me only one flower?"I always feel God gave me best & beautiful flower. Beacuse of him i am living my childhood again. I not only try to give him mother's love but sibling love also. I enjoy a lot sitting with him in his small tent house. | Feb 23, 2014
Hi dear Sunita, can understand ur feelings. Pls do not get depressed as it might affect the happiness of the whole family. Perhaps God has selected u as the special mother who could deliver both parental love and sibling love in abundance to ur son. Also if u feel desperate, I agree with Anandana. U can adopt a child. Remember Lord Krishna is also an adopted child who gave tons of happiness to yashodha. Maybe God has found the potential, beauty and excellence of two kids in ur son! Sorry if I had hurt u in any way. My hearty prayers for u and ur family. All the best! | Feb 21, 2014
Sunita maybe you could adopt a child if you really want one. That could give a child love and parents and fulfill your desires also.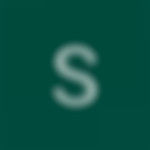 | Feb 21, 2014
I have already consulted 4 doctors. Gynae with whom we have family relations suggested me that after spending money there is no guarantee. Instead i should invest my money for my son. God don't give everything to everybody. But gives something to all. Thanks for your concern. You didn't hurt my feelings. | Feb 20, 2014
Sunita take a 2nd opinion of a gynac. Maybe some new results might come forward. Dont feel disheartehed. There is alao another option of adopting if you really want another child. Sorry if I hurt your feelings but I can understand what you are going through.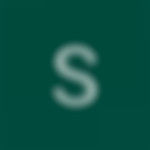 | Feb 20, 2014
I have seven year old son. I'm not conceiving 2nd time. My gynae suggested me to leave the idea of 2nd baby. As such i don't have any medical problem. I'm 35 year old. She told me that even if you go for tests & no treatments have guarantee. Sometimes i got depressed. I'm living with hope that i will also have two children. But at the same time i know it may not happen & keep reminding me that i'm a mother. I should not feel so low as already i am a mother. | Jan 10, 2014
Yes it is the right time when you are ready.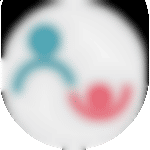 | Jan 08, 2014
Hi Saranya- You may post your thought on parent talk to get fellow parents suggestions. Copy and paste below link to start your parent talk - https://www.parentune.com/parent-talk/latest | Jan 06, 2014
My daughter will be turning 5 this month. I'm still n dilemma whether to go with second baby r not.. dear unknown friends here,pls suggest me that whether is this right time to plan second one or t | Dec 30, 2013
I agree with Meenambiagi completely! Siblings learn so much from each other. It is wonderful and funny to watch my son imitate his older sister, follow her around and try to do everything she does. Rivalry is a part of it, but I would not like it any other way! For a mother it could be a tough decision as we cannot envisage how easy or difficult like can be with a second child. I did have the jitters and was told by everyone how difficult it gets with two children. Well, I took it all to my stride and put up with whatever came in the way.. That is what parents do, I guess.. It is instinctive. And then the children grow up so fast.. we wonder where did the years go??!! :) | Dec 28, 2013
yes sure. email me your details and then we can discuss over phone when you want. anantisa@gmail. com | Dec 28, 2013
Ananda i have many concerns? Can we discuss? | Dec 24, 2013
Sibling bond is special that nothing else can replace it. Though it starts with rivalry in childhood it becomes very special as the kids grow. Siblings alone can help each other in many difficult situations. A single child will definitely miss all the fun of growing with another however loving their parents may be. | Dec 23, 2013
What are your major concern s? We can think through and work on them? If you are interested in a discussion? | Dec 23, 2013
Ya it's vry difficult to decide whether to h've d second one or nt
+ Start A Blog
Top Parenting Blogs
Top Parenting Talks
Top Parenting question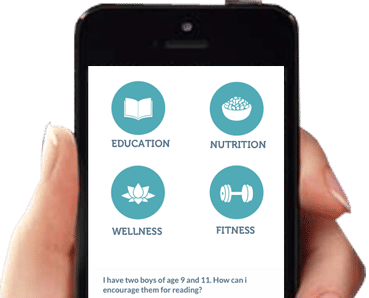 Download Parentune App
Please enter a valid number

{{trans('web/app_labels.text_Heading')}}
{{trans('web/app_labels.text_some_custom_error')}}
{{trans('web/app_labels.text_Heading')}}
{{trans('web/app_labels.text_some_custom_error')}}