Parenting
Why having a second child was a good idea! Created by Megha Grover Updated on Aug 13, 2015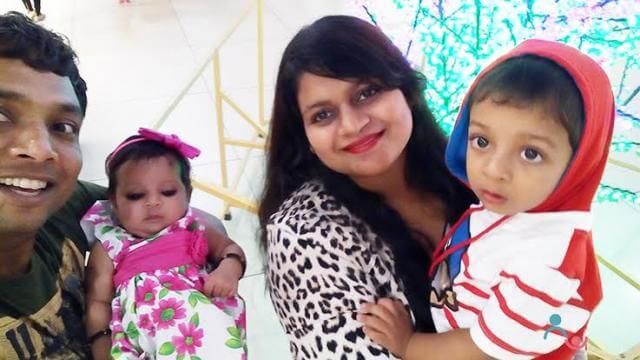 I am a blessed mom of two beautiful children—rather a new tagline suits me "second time being new mom".
We all know that in this tech savvy world where mobiles, internet, online stores, take so much of our time, we have become busier. Being a parent is a happy but hard job. As a nuclear family has set today's trend once again, most of us think having a single child is OK. I too took time deciding whether I should go for a second child or not. But believe me after having my second baby life has again set the benchmark. Having nearly 2.3 years gap between two kids, I feel I am more responsible in reliving moments with them.
It's easy for my first one to see the childhood in second one and wanting to eat same foods to eat. My decision was apt and I feel proud. I have seen changes in my first child during his second year of growth. He had been aggressive and had thrown tantrums to fulfil his needs. Often we as a parent did a lot of things to make him calm. I also had to juggle between job, child and family. May be less attention, less attachment and decreasing connectivity could be the possible reasons for my child's changing behaviour.
Changing behaviour was not a problem because for that I as an aware mom was taking all right steps to make him learn. Problem was his loss of appetite because he had started to miss me. He wanted to get fed by me, nurtured by me. But then looking at all these changes I took decision to have a second child. As children learn best from their surroundings and this would also help my children develop a bond as siblings.
Today my second child--a baby girl who is nearly three months old has brought happiness. My son (1st child) has started enjoying moments with her. He demands for food, understands his sister's cry. And amazing part is when I am busy doing their stuff in kitchen he comes and updates me about his sister's activities like - pee, puking, vomit. The gap which was missing is now filled. I too feel it was hard to decide but today taking correct decision at correct time has been worth it. I know I have jam-packed myself for at least 3-4 years. But that's life--life around my children, my world, my upbringing.
I feel happy when my daughter turns her neck around and sees her brother doing funny activities. She gives responses and so my son talks, loves, plays and cuddles her. What else you want! When you see happiness around yourself all positive energies amp up also. It's tough to bring two children in today's materialistic life but not impossible. If you as a parent are fond of family strengthening and bonding, it won't be impossible, but just a bit harder. But believe me, you will realize it later. Stay happy and healthy. And do rethink!
Kindly
Login
or
Register
to post a comment.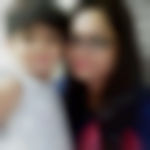 | Aug 29, 2017
M very happy n convinced to read your story coz m confused abt 2nd child birth frm couple of days . Thanks to sharing post | Aug 28, 2017
I m happy to read ur story bcoz i am also on the same stage i m expecting for my second baby nd my first baby will turn 2 in next 15 days so i get motivated by reading ur story | Sep 04, 2015
@Sujata... adoption in india is not an easy task... my friend wanted to adopt a baby girl, she has gone through the whole process and it is too length and complicated that she left the idea of adoption.. | Sep 04, 2015
@Sujata... adoption in india is not an easy task... my friend wanted to adopt a baby girl, she has gone through the whole process and it is too length and complicated that she left the idea of adoption.. | Sep 04, 2015
@Sujata... adoption in india is not an easy task... my friend wanted to adopt a baby girl, she has gone through the whole process and it is too length and complicated that she left the idea of adoption.. | Sep 04, 2015
@sujata even if we go for adoption I will prefer to adopt a baby and not a grown up child... so ultimately problem will be same | Sep 04, 2015
I am a software engineer and I have taken a break for my baby boy who is now 1. 5yrs... we really want to have the 2nd child but the thing is after that I won't have career... but we think on it again and again because I have seen kids demanding siblings after certain age as they start feeling lonely... really difficult to decide | Sep 03, 2015
why I hardly see anyone opting for adoption. Thats the best this to do according to me. I know the procedure could be lengthy | Sep 03, 2015
Its a nice article Ansshita. I would just like to comment one thing here. If you want a second child or not should be a decision based on couples thinking and never based on what the first child wants as kids grow up and change and its parents who would be then responsible for the children. Elder child with grow out of the need of sibling once they get busy with friends so even thats a phase. If we as a parent can give quality time and it fits our economics and other challenges of today's parenting then having a more kids is a great idea. If not then we ahould ensure that our kids learn the art of maintaining relationship with friends as good as siblings. Specially now a days when most of them are single child. I myself m a mother of a three year old daughter and We have opted for no more kids, and m very happy with that decision. Its a tough call but for all of us working mothers. Enjoy whatever you choose.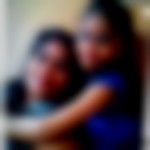 | Sep 02, 2015
Thanks so much Rohini and Meenu.. Ya i already consulted the Dr. She has told earlier the better .. but its not an issue till 40 yrs of age.. Anyways.. hoping for the best :)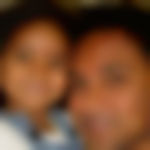 | Sep 02, 2015
Hi subha,Yes u can plan for second one but it would be great if u consult ur gynecologist. She would be the right person to tell u to have baby at 35 n now a days ppl are having babies with a difference of 9 as well. even my daughter s diff is also 6 yrs so enjoy n should plan for second baby. All the best. | Sep 01, 2015
I also have two babies with three year gap... rright now its the initial stage so facing lots of difficulties in bringing up both kids.... but as in this article this time will over..... n will enjoy the happy time with both kids.... n its true that elder sibling become responsible when younger one arrives.....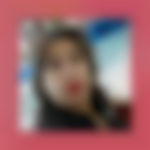 | Sep 01, 2015
Hi,I've 2 boys and they hv gap of 8 yrs.. sou don't worry and go ahead. .elder one is always a gr8 help in bringing up younger one. .I'm happy that they hv 8yrs gap | Sep 01, 2015
very much inspiring.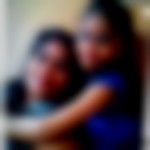 | Sep 01, 2015
Hi Ladies, it's good to see all of you have posted your thoughts .. My daughter is turning 7 this Nov.. Me and my husband was not planning for 2nd one as am a software engg and will be very difficult to take care of the child as both of our parents are old and difficult for them to take care of 2nd as they did for the 1st. But my daughter has started often asking for a sibling for the past 1 yr. Now we think to plan as she is so much fond off.. Is that OK to have 7 to 8 yrs of Gap between the two? Also am turning 35 this Nov .. So I have a big confusion now, whether my health will be OK to have 2nd.. Ur thoughts plz…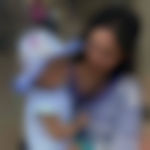 | Aug 28, 2015
Hi Ansshita..... nice post.. I have a girl 1 yr+ m expecting my second baby ...me too was very confused about this but reading your post has made me feel confident n happy bout my decision.. :)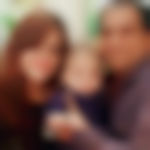 | Aug 24, 2015
I guess 4 years of a gap should be there... good luck | Aug 24, 2015
I am also thnkng for second child my first child is daughter whats is the right gap bw first n second child | Aug 24, 2015
It's good to know abt first child's maturity being improved after second child s born. Even I am planning for second one n My daughter already started asking me for a kutti babe ;) All the very best for all Moms who r planning for second child | Aug 19, 2015
I'm blessed with two angels with a gap of 5 years. I can happily say that my first daughter is a second mother to my second daughter. The way they play with each other,the way she expresses her joy when my elder one comes from school are precious moments. I really felt happy that I had taken the right decision of having two kids. ???? | Aug 17, 2015
I thought of second child once but now I feel that this could put an end to my career. I am a sports teacher and fitness is very important in my profession. After my first child too it had become quite difficult for me to find a job as I had no stamina left after being at home for one year and no one to take care of the child. I could not do anything for myself. Now after 2 years I have got a good job. What if I have my second child? No job again. And I am already 32, there will be no jobs in my profession after two years. So, its better to have a single child and I am his friend. May be after 3 years, I would love to adopt a girl child, but not now. As I am not scared of taking care of a second child but its only about fitness.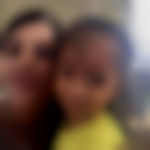 | Aug 17, 2015
I m mother of two n in this busy life it's really good they have siblings with whom they can play n share everything. It's very true it's little hard in initial stage but As time goes u will be very happy to seeing ur child n you will have one peace in ur mind that there is someone with each other when u r not their for them. | Aug 17, 2015
I too think about a second child.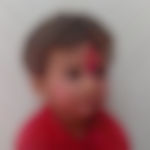 | Aug 15, 2015
I am also thinking of 2nd child. But then what about career. Already had taken break from work for 2. 5 years and now if second one comes then it will not be possible to work as there is no family support. | Aug 15, 2015
Second child fills d void which possible may b present in d 1st child's life.... my personal experience.... its always advisable to opt for 2nd child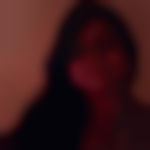 | Aug 14, 2015
Dear @ Mahalaxmi - yes thanks for update - ur decision is valuable as per ur way that u shared.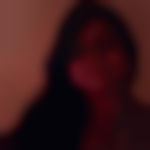 | Aug 14, 2015
Dear @ Divyaganesh- Everyone lives the life they want. I have shared my life why second child was a good idea. Yes for me it has been a boon , rather advantage.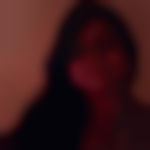 | Aug 14, 2015
Thanks everyone for the likes n comments :) | Aug 14, 2015
very true....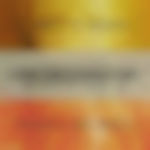 | Aug 14, 2015
My husband has changed a lot in the recent years and I don't really love the way I did when we had our first child... this could be disastrous for me as I can't give a good life for the second one... have decided to live with my first and only angel daughter... | Aug 14, 2015
So true ..i am going from the same phase as you are.. thanks for sharing.. | Aug 14, 2015
Very true second one comes as a blessings for the first one. I can see the difference after having my second baby. | Aug 14, 2015
Thanks for sharing.. Even am rethinking for it after reading | Aug 13, 2015
pls tell me having second child become advantage or disadvantage | Aug 13, 2015
So true
+ Start A Blog
Top Parenting Blogs
Top Parenting Talks
Top Parenting question

{{trans('web/app_labels.text_Heading')}}
{{trans('web/app_labels.text_some_custom_error')}}
{{trans('web/app_labels.text_Heading')}}
{{trans('web/app_labels.text_some_custom_error')}}