Health
Why should you give your child the flu vaccine?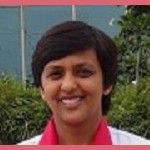 Created by Dr Shipra Mathur Updated on Aug 08, 2019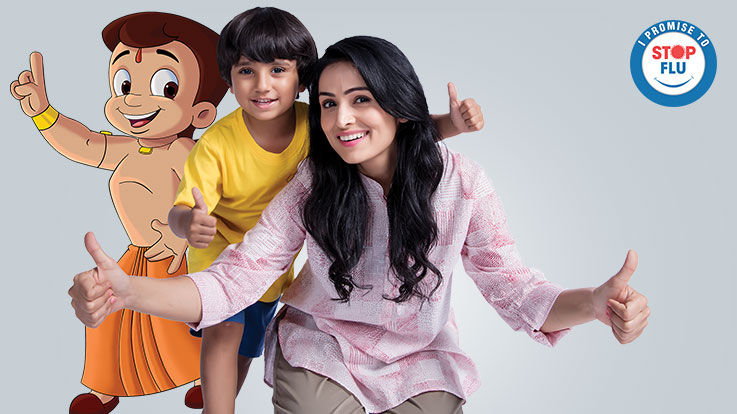 Why should you give your child the flu vaccine?
Why should a child get Flu vaccination?
Is it an optional vaccine?
Does it have to be taken every year?
Any side effects?
These are some of the queries that I get from concerned moms about the flu vaccine. Winters and monsoons are two seasons that bring along flu infection mostly mild but some cases can even lead to hospitalization.
Every year the flu infection may be different in its intensity and spread. Even then, it affects a considerable number of children. It's important to take protective measures.
What are the benefits of taking a flu vaccine?
An annual seasonal flu vaccine is the best way to protect against flu. Vaccination helps in reducing the risk of flu illnesses, hospitalization and the risk of flu-related deaths in children. That is why it is recommended to routinely offer the vaccination to all children between the age group of 6 months to 5 years.
How do flu vaccines work?
Flu vaccines cause antibodies to develop about two to three weeks after vaccination. These antibodies provide protection against infection. The seasonal flu vaccine protects against the influenza viruses, which as per research*will be the most common virus during the upcoming season.
What kind of flu vaccines are available?
Traditional flu vaccines (called "trivalent" vaccines) protect against three flu viruses; an influenza A (H1N1) virus, an influenza A (H3N2) virus, and an influenza B virus. There are also now flu vaccines made to protect against four flu viruses (called "quadrivalent" vaccines). These vaccines protect against the same viruses as the trivalent vaccine and an additional B virus. These are injectable vaccines. There is a live nasal spray version also available in some countries.
Who should get vaccinated?
Children between 6 months to 5 years of age should get a flu vaccine every year. It is particularly important for children who are at a higher risk of serious complications from influenza. These include children with asthma, cardiac or neurological conditions.
When should the vaccine be given?
You should get a flu vaccine before flu begins spreading in the region where you live. According to WHO, even though India is physically located in the Northern hemisphere, it has distinct seasonality that might be related to latitude and environmental factors. While cities with temperate seasonality will benefit from vaccination in September-October, cities with peaks in the monsoon season in
July-September will benefit from vaccination in April-May.
Children less than 9 years require 2 doses of the vaccine four weeks apart if they are taking it for the first time. After that, it is to be given once a year.
Why do I need a flu vaccine every year?
A flu vaccine is needed every season for two reasons. The first reason is that the body's immune response from vaccination tends to decline over time, so an annual vaccine is needed to boost it up. Secondly, flu viruses are constantly changing and, therefore, the strains to be used in the flu vaccine is reviewed each year and the vaccine is updated accordingly as per the expected infection. This implies your child needs one vaccine before spring, summer, monsoon, winter each season.
What are the side effects of the flu vaccine?
Flu vaccines are considered to be quite safe. Side effects of the flu vaccine are generally mild and normally these side effects go away on their own within a few days. These include some soreness, redness, and/or swelling in areas where the vaccine is given, rarely fever and headache.
Is it possible to get the flu despite the vaccine?
Yes. It's possible for your child to get sick with flu even if your child has been vaccinated. This is because your child may have been exposed to a flu virus before the vaccine started to act. The Vaccine normally takes 2-3 weeks to act.
Influenza vaccination is most effective when circulating viruses are well-matched with vaccine viruses. With appropriate matching, the efficacy of the vaccine is about 70% to 80%*. Hence, the vaccine should not give a false sense of security to you. Which is why, control practices like good personal hygiene, frequent washing of hands should be strictly followed too.
Flu vaccine is thus a fairly effective tool in preventing influenza infection during the season. Make a promise, take a pledge, #IPromiseToStopFlu and spread the awareness among fellow parents. Do speak to your Paediatrician about the vaccine to protect your little one from the infection. Take care!
*Influenza Vaccine Performance: Summary of the Influenza Vaccines and Immunization SAGE Working Group. WHO

This article is meant to help create awareness and spread knowledge. Any decision regarding your health and child's health should be done after consultation with your doctor. Read my full disclosure here. While all efforts are made to keep articles updated, the speed of research in these fields mean the information often may change when more research knowledge is available. The authors should be in no way held responsible in that case.
 
Disclaimer: The views expressed in the blog content are independent and unbiased views of solely the blogger. This is a part of the public awareness initiative on influenza supported by Sanofi Pasteur India. Sanofi Pasteur bears no responsibility for the content of the blog. One should consult their healthcare provider for any health-related information.
This content has been checked & validated by Doctors and Experts of the parentune Expert panel. Our panel consists of Neonatologist, Gynecologist, Peadiatrician, Nutritionist, Child Counselor, Education & Learning Expert, Physiotherapist, Learning disability Expert and Developmental Pead.
Kindly
Login
or
Register
to post a comment.