Parenting
Why we should not argue in our child's presence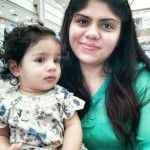 Created by Diksha Dembla Taneja Updated on Nov 02, 2015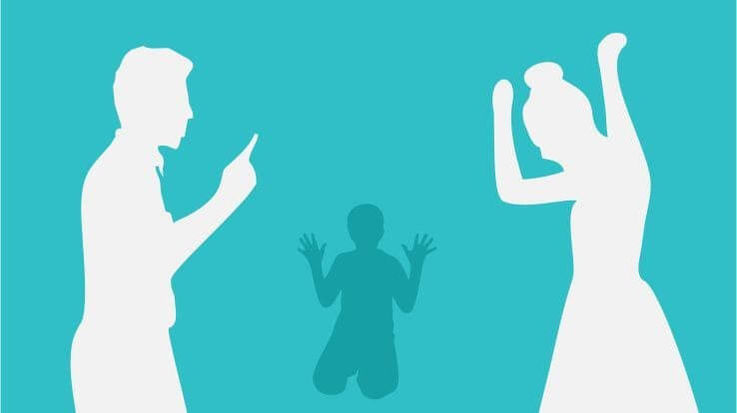 We worry so much about our children being abused by strangers, but what we don't realize is that arguing in front of your children, can be somewhat similar to harassment and abuse. The worst thing a child can witness in his life is the two people he loves the most in this world, arguing and hating each other. Every relationship goes through ups and downs and so does your relationship with your spouse. You fight and you get through it. You may overcome it because you are an adult, but it can leave scars in the mind of the innocent child. Think of it as a rough patch which will fade overtime and you will be happy again and so it is unnecessary for you to put your child through it. 
Children sense everything. If you are not in a good space with your other half they are the first ones to pick up on that. You never know what your child is learning from watching you two quarrel. He may end up detesting one of his parents and the father usually becomes a victim of this. Children spend most of their time with their mothers. They see them upset after the fights and start blaming their father for the same. These feelings then slowly advance into hatred and disrespect towards their father. The best way to handle the disagreements with your spouse is to put them on hold for later. It will not only protect your child, but will also give you time to approach the problem in a much calmer way. The best way to avoid a fight is by taking a deep breath and telling yourself that it's not that urgent and I can handle it later. 
I have a firsthand experience of watching my parents fight all the time. And yes, I and my siblings hated our father for most of our childhood. Now that I look back at the past I tell myself that I will never subject my own child to a situation where she will have to choose. If you fight with your partner, the child will definitely take sides and I will never want my child to have bad feelings f or her father. She should only know how to love her parents and nothing else. 
I pray no child has to go through those feelings of fear, hatred, dislike, anxiety and sadness as I did, in my childhood. 
So having said all that I want to share a few tips that we all can use the next time we find ourselves in such a situation:
1.   Acknowledge that it's not okay: The first step to solving any problem is to accept that yes it's a problem and we need to fix it. Both of you should be on the same page and then only you will be able to make sure that it your kids never become a part of it.
2. Take a deep breath: Inhale…Exhale and repeat a few times. Tell yourself, "It's not that urgent and I can handle it later." 
3. Walk away and don't engage: No one can clap with just one hand and no one can argue alone. So, whenever you feel that a conversation is about to take a wrong turn, just stop and don't engage any further. Call it a time-out and just say politely, "I would like to discuss it later and we need to cool it off for now." 
4. It's okay to have a bad day: It happens with everyone once in a while when you don't really feel like yourself. So whenever you feel a little low just share it with your partner in advance so that he/she can be a little more sensitive and trust me this makes a huge difference
5. Push the pause button: The best way to handle the disagreements with your spouse is to put them on hold for later. You can make it a habit to discuss them before bed. It will not only protect your kid, but will also give you time to approach the problem in a much calmer way. 
So let's make sure we never argue in front of our child, no matter what. Let us make their babyhood a happy and peaceful phase of their life.
 
Kindly
Login
or
Register
to post a comment. | May 15, 2019
P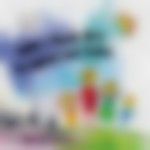 | Jun 14, 2017
Nice article every parent know this but sometimes the anger bursts out. Tips are also useful.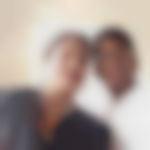 | Jun 13, 2017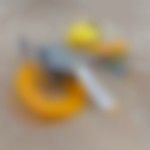 | May 15, 2017
good one.. | Dec 15, 2016
nice article | Nov 17, 2015
Really thoughtful! | Nov 13, 2015
nice way of maintaining good relation in a family | Nov 08, 2015
Very nice n TRUE article. I 'll try it definitely.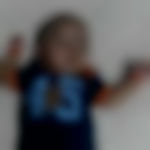 | Nov 05, 2015
Nice article...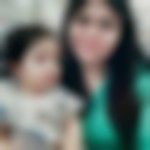 | Nov 04, 2015
I agree with you that it's easier said then done. As you rightly said we make impossible possible just for our kids and I guess that's what parenting is all about. We protect our kids from anything that can harm them and this is just one of them. What they experience in their childhood, shapes their personality in future and we all try our best to do everything we can to help them grow into happy, secure and confident adults. | Nov 04, 2015
Though it sounds easy hard to practice but we make many impossible possible for the sake of our kid so shall we do the same with this. Happy Parenting. | Nov 03, 2015
Good one Diksha ! Very well put across !! | Nov 03, 2015
Great article!! | Nov 02, 2015
good one.. | Nov 02, 2015
nice article!
+ Start A Blog
Top Parenting Blogs
Top Parenting Talks
Top Parenting question

{{trans('web/app_labels.text_Heading')}}
{{trans('web/app_labels.text_some_custom_error')}}
{{trans('web/app_labels.text_Heading')}}
{{trans('web/app_labels.text_some_custom_error')}}