Health
Why you should limit cartoon watching for your child!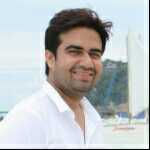 Created by Dr Deepak Solanki Updated on Jun 09, 2017 Every now and then I hear about people proudly ,happily describing how their child loves this and that cartoon character, how angry do children get if not shown cartoons when they want to, and the number of hours they allocate everyday for cartoon watching.
One of the possible reasons could be that this way the couple gets to spend some time to talk/discuss or do household chores, while the child gets hooked on for an hour or two to the TV—a habit not very positive!
There are both pros and cons to every aspect of human interaction and cartoons are no different. Here's some perspective I have on cartoon watching:
1)  Educational videos need not be only cartoons: Showing nursery rhyme to a child, showing different animal/birds/objects/shapes/vehicles/alphabets etc for educational purposes is good ,no doubt. It helps in learning via audio-visual method. But the focus should be on videos that feature people too in it and not only animation. It has been proven time and again that children learn better when they see humans rhyme rather than plain computerised animations. Furthermore the revision of same at home via parental recital, or parental game play, Q&A, and via books can further help in reinforcing the same with better retention.
2)  The negative of cartoons: Unfortunately things get complicated when cartoons for older children come into picture. Seeing their favourite characters fight, bully, drive cars, jump in pools, eat out with friends, play around etc may look harmless to parents but it has a long lasting impact on psyche of child. This is why children get hooked on to cartoons and get practically addicted to it. They do throw tantrums if not obliged with. If a child watches his character eat junk food , he/she will surely ask for it (sooner or later).Imagine if a 4-5 year old sees a character bullying his friends in school (kicking them around), he surely would have that imprinted on his mind and thus likely to do it himself too(not necessarily but a definite possibility).
3)  Health hazards: The issue of eyesight problem also happens if a child stands too close to TV /smartphone watching his favourite cartoons for a long period of time on a  daily basis.
4)  Without TV, child's personality develops better: Studies have shown if same amount of time that a child spends on watching animated cartoons is spent on doing playful activity at home or outdoors , it can help considerably in child's behavioural and personality development.
A young mind has infinite potential to learn , to absorb new things and thus as parents ,one must make a conscious effort to refrain from making their children cartoon dependent. Rather play with your child and help him learn new things day after day. Invest your time in your child and you'll see the difference instantly.
Happy parenting!
Kindly
Login
or
Register
to post a comment.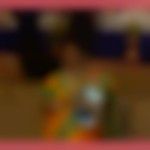 | Sep 11, 2017
exactly true. My son is 4 years old. I never insisted him to see any type of cartoon. Because I think cartoon is a barrier to grow one's personality. | Sep 11, 2017
exactly evn my son is fond of watching cartoon, n it ws getting more n more day by day bt thn I restrctd hm dt he will watch it fr a while like fr an half n hr. I try to kp hm engaged in sm activities like paintng or craft, I pretend as if evn I enjoy doing dt wd him. I hve also put him fr music classes so dt hl stay away frm mobile n TV at lst fr 3-4 hrs, aftr dt we play together wch mkes hm vry tiring so ultimately he hve hs food erly n fall asleep by 9 pm.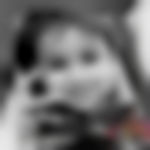 | Sep 11, 2017
thanks for information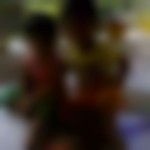 | Aug 31, 2017
very true but how to prevent them from watching cartoons when they are addicted to it. | Aug 31, 2017
thanks for information | Aug 31, 2017
very true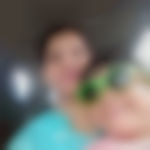 | Aug 31, 2017
Very true will surely try though my don't agree easily and the next he likes away from cartoon is hindi movies with fight seen. I hope that too is not good for him. | Aug 31, 2017
Yes it's true ,I am facing a same situation that's why my both son developed their wrong eating pattern and loss of concentration .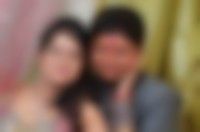 | Jun 28, 2017
Thx | Jun 24, 2017
hi.. gud point of view .. I like it n I m itself practising wid ma child .. he watches TV but sees only Discovery channel . he luvs to c animal specially tigers... | Jun 11, 2017
k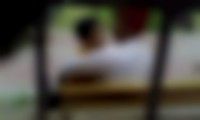 | Jun 11, 2017
yes it's gud practice to follow | Jun 10, 2017
ngvvvvbtfvgbcgj hjlvh ujfkv vchhk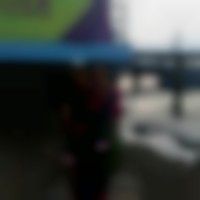 | Jun 09, 2017
tnx dxldg | May 19, 2017
my daughter is so addicted to doraemon cartoon that she sometimes behave like those characters. I am so worried for her if I stop her to watch she cry uncontrollably. she is so active but so naughty. how to control her she is just 3 1/2 yr old.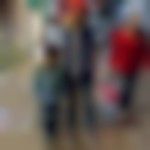 | May 19, 2017
really important info for every mother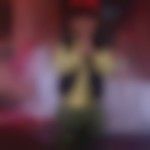 | Apr 04, 2017
absolutely right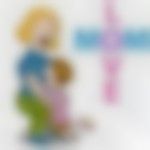 | Mar 22, 2017
What is it about cartoons that captures the imagination of children and adults alike? Take a look at these six cartoon heroes to find out! https://www.parentcircle.com/article/6-all-time-favourite-cartoon-characters-and-why-we-love-them/ | Mar 21, 2017
Good point. It is true that child's behavior get positively change if we not allow them to watch cartoons.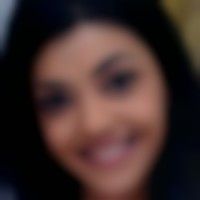 | Feb 23, 2017
lll0p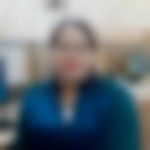 | Feb 10, 2017
Yes it is very true. But no option we make him to watch to spend his time as he doesn't have a full time friend to play. But as he grows up he chooses few cartoon channel and is shifting to playing games in phone. I think according to age the child change we can only advise to see less cartoon and play games for a short while as both of us are working and we had a second baby. | Jul 20, 2016
yes everything u said is true but along with advice also provide solution... it's hard to spend time doing indoor/outdoor activities with kid especially if both are working and if no domestic help available.. | Jul 18, 2016
u can take cerelac and take flask to keep water hot and u can mix anywhere and anytime I thnk so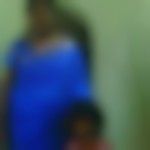 | Jul 18, 2016
in travelling vich food we have to give for 7 mnths baby | Jul 18, 2016
I would u like to suggest one thing. humei thoda Apne Aap ko hi pakka karna hoga . Aap kuch din tv switch off kar Dijiye don't allow them let them cry , but after few days they Will start accepting things . they way u want . i m experiencing in my life.... my. son not use to watch cartoon . but on other things like mobile ,etc etc thing but we have to little bit strict and in this both partner need understanding. jise baby kahin pamper ho na paaye | Jul 18, 2016
Even my children's are addicted. Without that, they even not have food too.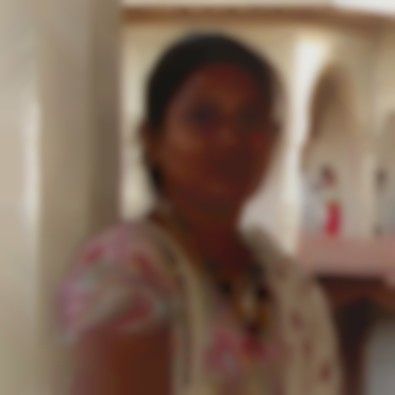 | Jul 18, 2016
Iam experiencing this daily with my kids. Don't know how to stop it... | Jul 04, 2016
So true....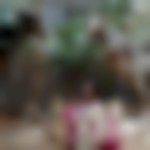 | May 05, 2016
now that my daughter is already addicted to cartoons she become very violent when not allowed to watch cartoons. can anybody list out things that I can do to try change her psychology slowly step by step process..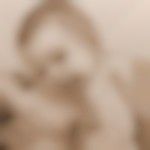 | Apr 15, 2016
I guess for children who understand take them to an eye specialist and tell the doctor from before hand to talk to the child according to his or her level and point out Wat damage the tv can do.. See an eye check up should always b done every year or six months so while check up if it comes from the doctor and briefly in a child friendly way if he can show the diagram of the eye and explain it like a story it works. iv done it just a suggestion. That does not mean one should curb it totally cos nowadays there's immense learning tools through visual media but definitely it has to b curtailed. I believe that once the child understands that damage will b done he or she won't venture much for it but if they r shouted at without explanation they will do that more | Apr 05, 2016
Dr ur write up is definitely good but we all need guidance on how to stop dem watching cartoons as de are already addicted to it. If you can give some tips on that we will be thankful | Apr 01, 2016
Gaurav Bhandari- Laurus Toys
Watching cartoons happily for sometime is fine but kids must also learn to live in reality. There are so many beautiful experiences in real life. Hands on guidance can be very beneficial in the early years of a child.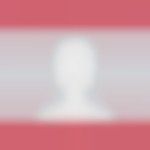 | Mar 22, 2016
Very true point, I try to follow dat | Mar 21, 2016
Once they get addicted to cartoon it's very difficult to stop dem or divert there mind. Pls give some tips on it | Feb 29, 2016
Me apne bete ko chuchu tv rhymes lga kr deti hu instead of cartoon which help him to learn new words n rhymes as well... dis is very nice topic .. n I think today's time every parent is fed up from cartoons | Feb 20, 2016
This is very nice topic as myself too is going through this staze where my both babies love to watch cartoons like motu patlu ninja hatori n all n even they r attacted to d cheaper eatable products available in market. They always demand that some times i agree some time i used to convence them bt i think we all parents cant rid of this situation bt after reading this blog i definatly for sure take precautions from my side. thanks | Jan 10, 2016
Dr my child is 3Yrs old. earlier he used to learn everything which I made him learn but day by day his interest is increasing in cartoons like oogy and doggy Don he cry a lot inoder to watch them and likes to watch Dora. super strikers and ninja hathodi too. but not interested to listen anything and don't even take his food timely gets completely engrosse into them. we keep on calling him but all in vein. We found ourselves in miserable conditions of disrespect too please help us and how much time we should alow him to watch TV.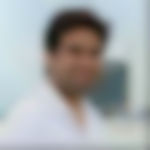 | Dec 15, 2015
Hi ruchi ,good query on gender socialization part. It actually depends on the content of the cartoon maker. If one shows girls as soft ,vulnerable ,who can be taunted by boys as much as they want ,won't answer back and just cry , etc would surely send a very wrong message for the innocent minds who watch these cartoons .Rather if some cartoons show girls who can be brave like boys when the need arises ,caring for their parents and loved ones more than boys ,confident etc can exert a positive influence too. All in all its about the content being shown and the intensity of impact it has on a young mind .and believe me there are way better ways to inculcate good values and even gender sensitisation among kids than cartoons . | Dec 15, 2015
Dr Solanki, do you think that cartoons influence gender socialization positively or negatively? Thanks. | Dec 15, 2015
I have tackled this addictive issue with my elder kid who is also a special child with the help of the doctor, whom she obeyed immediately by stopping completely watching cartoons. Now I am again at the same point with my second child. I have to read out this article to her so that I think she will comprehend to the fact. And also make her teacher give an account in the class about the bad effects on kids. Thanks you for the article. :) | Dec 14, 2015
Thank you Deepak Sir. This is very useful information. | Dec 10, 2015
Thanks Deepak Sir for useful guidance . It was happened with my child that he used to watch cartoons for long time ,especially Doremon. we have freeze that channel now . only one cartoon channel is available now to be watch. now he watches that for some time only. | Dec 08, 2015
archana J, I faced the same issue when my son was quite young, the best solution i came out with was explained him about the negatives of the character and then let his teacher tell everyone in class to say negative about these kings of cartoons and not to watch such cartoons. Kids are very obedient to what their teachers say and they take it very seriously. Since the time their teacher discussed about Doremon, Oggy and few other such cartoons I saw my son swapping the channel as soon as any such cartoon coming up on TV and telling Mam told them not to watch this :)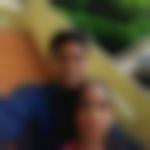 | Dec 07, 2015
Thank you so much Dr. Deepak. That is really very very helpful.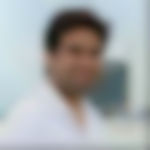 | Dec 06, 2015
Hi priya ,a well asked question indeed. If you are teaching your kids alternative arts like origami , paper mache etc or even teaching games like chess or other board games or helping your kids learn instruments like piano or guitar in their spare time ,your child would surely have a better topic of discussion rather than someone who is just discussing what happened in their cartoon episode today or day before.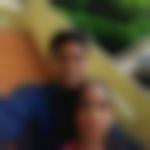 | Dec 06, 2015
Hi Deepak, after reading the article, now I understand and totally agree with you. But if I restrict my child from watching cartoons partially or completely, other kids she plays around with might talk about the cartoons right. Could you please suggest how to handle that situation? | Dec 05, 2015
Some cartoons are of no use. Their language is pathetic. They should be banned | Dec 05, 2015
thank you so much for sharing this article. i also dont allow my children to watch too much of TV. but she loves Doremon and i hate him. that character is such a waste of time with no good values, dependent, crying all time bullied by friends and poor in academic and a big looser. but problem is she loves to watch and i cannot do anything. but still i make sure she watch only for limited time.

{{trans('web/app_labels.text_Heading')}}
{{trans('web/app_labels.text_some_custom_error')}}
{{trans('web/app_labels.text_Heading')}}
{{trans('web/app_labels.text_some_custom_error')}}