Food and Nutrition
6 Tips to make your child eat healthy diet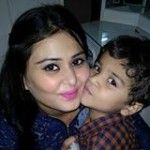 Created by Ridhi Doomra Updated on Aug 12, 2016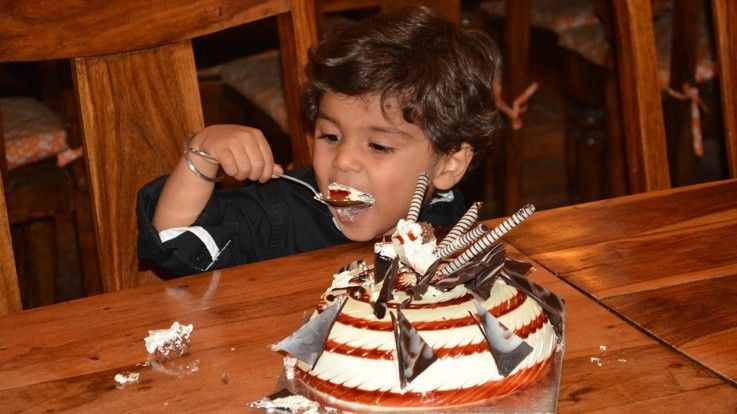 I have never been able to understand how children form picky eating habits. I have tried to feed my boy vegetables, fruits and especially milk since he was two. Most mothers face an everyday task of getting their child to eat a healthy balanced diet. The last decade has witnessed increasing health concerns in Indian children.
As a mother, you are highly concerned with your child's health; you want to ensure that what goes down your child's system is a complete and nutritious meal. The question is how to do that without becoming a food cop? Here are few tips to ensure that your child eats healthy and balanced diet every day.
1. Easy availability of junk food: There are different reasons why children grow up to be picky eaters. The easy availability of junk food is a major reason. paediatricians says that junk food including fast food, ready to eat packed meals, processed foods, soft drinks and so on, are high in carbohydrates and fats. It is important that a child be kept away from these as long as possible and is only introduced to fresh, healthy food.  Many a time, parents use a child's demand for 'burgers and pizzas' as rewards for acceptable behaviour and conduct. This has a long lasting impact on child's eating habits as they starts weighing everything in terms of junk food.
2. Fear of trying anything new: Most children face 'neophobia' which is fear of trying out something new. Force feeding is not recommended way to counter this fear. Children can get anxious when fed forcibly. Your child's relationship with food can get sour if you are constantly controlling it. It is important that you control your child's eating habits when they are very young. Around the age of four allow them to make their own choices. If they make the wrong choices, structure their choices by explaining the impact of junk.
3. Understand and appreciate your child's appetite: It is high time when we parents need to understand that appetites of children suit their needs and not expectations. Children don't need a whole lot of food they need quality food even if it is consumed in small quantities.
4. Meal times are bonding times: One of the most effective ways to ensure your child eats proper meal is to make the child eat with the rest of the family. Meal time should be a family bonding time. Hence, it is important that T.V. time and meal time should be separate. As it is during meal times, parents can be role models for their children and inculcate sound eating habits in them.
5. Nutrition Vs taste: Children understand 'taste better than nutrition'. Most children prefer sweeter tastes to spicier ones. The challenge for a mother is to turn the nutritional food to the taste your child would prefer the best. You make the pasta nutritious by adding vegetables to it or you may make a home-made burger with fresh cut cucumber, tomatoes, and a mix-vegetable cutlet.
6. Colour therapy: Colour therapy on your child's plate can hold their interest. Children like to see a colourful variety on their plates from which they can choose. Give them orange and red carrots, green cucumbers, red tomatoes, white cottage cheese, along with tri-coloured sandwiches.
Nurturing healthy eating habits and choices of children at a younger age influences their choices as and when they grow up. It becomes crucial to constantly supervise what your child is eating and to make healthy food tasty. After all, there is no job that demands commitment as high as parenting.
Kindly
Login
or
Register
to post a comment.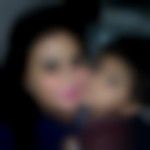 | Jul 06, 2017
we are role models of our children. So whatever they will see us eating they will also develop the same eating habits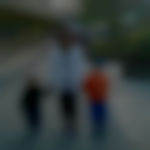 | Jul 03, 2017
Thanku Vl try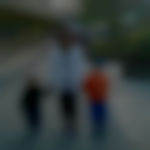 | Jul 03, 2017
Thanku Vl try | Mar 30, 2017
thank you. will try it | Oct 03, 2016
Thankyou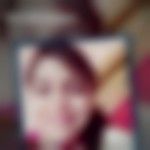 | Sep 18, 2016
i alwaz encourage my kids for eating healthy... nd junk foods at my home is almost no.... coz me nd husband dint consume them... but my kids specially my daughter who is 5+ dint shows reluctance in green vegeies.. coz my husband since childhood dint eat green veg. ,curry etc ..so she also adapting d same... its impossible to change d husband coz he use to really vomit if he intakes ny thing that he dont like.... he cant compromise what shpuld i do... nd one thing that has became their habit is watching tv while meals... every family member has a seperate tym of having their meals ..whether its bfast. lunch,supper or dinnerso d whole family never sits together | Sep 02, 2016
my son never feel hungry he always eat when I feed him nd also watching t nd mobile .... | Aug 30, 2016
thanks for the useful tips really helpful | Aug 17, 2016
hi plZ tell me how to write a blog in this aapp. | Aug 12, 2016
Useful tips for every mother. My younger one is a fussy eater. which is quite strange as his brother is a happy eater. The elder one never gave me any trouble for food but the younger one is a different case altogether anyway all in all a good blog. Thanks Ridhi for writing.
+ Start A Blog
Top Food and Nutrition Blogs
Top Food and Nutrition Talks
Top Food and Nutrition question

{{trans('web/app_labels.text_Heading')}}
{{trans('web/app_labels.text_some_custom_error')}}
{{trans('web/app_labels.text_Heading')}}
{{trans('web/app_labels.text_some_custom_error')}}