Education and Learning
Benefits and Disadvantages of Homeschooling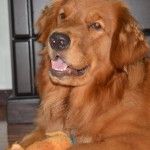 Created by Carol Updated on Apr 20, 2019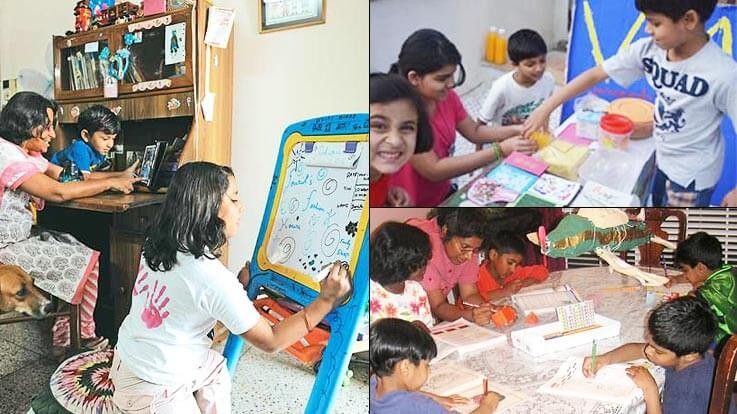 Parents who consider homeschooling as an education option for their children should weigh the pros and cons before taking the decision as it's not for everyone. Though many home-schooled children are very independent, can move forward relatively faster than the ones in traditional schools, excel in various fields such as music, sports, journalism, etc. Apart from academics, there are some disadvantages too. Here is the list for you that may help you take the right decision for your child.
Advantages of Homeschooling
Freedom in Curriculum: 
Homeschooling parents have the flexibility and freedom to choose the curriculum or to create their own curriculum depending on the child's interest. There is no restriction on what needs to be covered at a certain age. It can be taken in any order as long as the educator is able to provide all the required basic knowledge.  If a child is interested in learning about electrical circuits, he doesn't have to wait until he is 9 or 10. He can learn anytime and for any longer he wants. As long as it is age appropriate, takes the child's ability and maturity into consideration, the curriculum can be customized.  
Individual Attention/Closer family: 
In a home school setup, the child gets to spend most of his time with the family that results in a stronger relationship with the family members. So homeschooled children are found to be emotionally stronger, feel more secure and confident especially the teenagers. The parent is also able to give individual attention to the child to understand the child's learning style in order to customize the curriculum.
Personalized Learning: 
For the children who can't fit into the regular traditional schools by following rules, sitting in a classroom and listening to the lectures, the learning atmosphere can be made suitable for them with more of physical activity, learning by doing, keeping the pen and paper sessions shorter, including therapy sessions if needed. In homeschool, with personalized learning, one can also include a subject which is not taught in school e.g. regional language, Photography, forensic science.
Flexibility in Schedule: 
In most of the households, we work everything around the child's school working days. Planning a vacation or field trip is a major task, but homeschooling families have the flexibility to plan the field trips, visit museum, Zoo, extracurricular classes as per convenience even on a weekday when it will be less crowded and can give effective learning experiences.
Physical & Emotional Safety: 
Numerous cases of child sexual abuse in schools in recent days have pushed many parents to opt for educating their children at home in a safer environment. Apart from physical safety, the child is free of emotional torture such as peer pressure to fit in a group, bullying, work stress, excessive competition, and exams and also free of being judged by other people.
Socialization: 
Homeschooling children get to meet and work with children of all ages when they meet the other homeschoolers in the city's homeschooling groups. So it's very important for the families who want to homeschool their children to move out of their comfort zone to mingle with all kinds of people. This would create opportunities for the child to learn skills such as sharing, cooperation, coordinating with others and working as a team.
Free of Stress: With the flexibility in schedule, no exams to compete, no school hours to stick to, both family and the homeschooling child feel stress-free.
Disadvantages of Homeschooling
Lack of Socialization: 
One of the most common problems the homeschooled children face is the lack of socializing skills when they go to work or college. Not all families are sociable enough to mingle with everyone and not every homeschooler attends the workshops, field trips and meetings arranged by homeschooling groups. So it will be a challenging experience for the child when he steps out to face the real world.
Time-Consuming:
A lot of commitment from one of the parents is required as one has to spend a lot of time in planning the curriculum and schedule and in making it happen. It can be challenging if there are multiple children in a household in different age groups. It can be even more challenging if it's a working parent who takes the responsibility of homeschooling the child as they have to divide the time between work and home.
Experiences Being Missed: 
Certain skills such as sharing, cooperation, the proper way to interact in a group can only be learned in a group setup. Similarly there are certain experiences only a school life can give and not to be missed such as making friends, maintaining the friendship, the bonding between the child and the teacher, the field trips with the friends, reading marathons in libraries, camp-ins in school campus, being part of school band, cultural day, sports day, fundraising events planned by students and many more.      
Balancing the Learning / Lack of Structure: 
Since there is no defined structure for learning, there are chances to miss or to give less focus to certain concepts/ areas. Unlike in US or UK where the HS child has to appear for a test conducted by the state on a regular basis to check the effectiveness of homeschooling, there is no such organization in India that checks the child where he stands.
Taught by Non-teachers:
Once the child is in higher grades, all the subjects can't be handled by the parent. It may not be as effective as being taught by experienced teachers. Even in lower grades, if one doesn't know how to teach an age-appropriate manner, it's not advisable to go for homeschooling.
Financial Constraints:
To homeschool, a child, one of the parents should opt to stay at home or take a part-time job in order to work closely with the child. All families can't afford to do it as it can affect the family's finances.  When the child is in higher grades, it's a common practice to appoint tutors for individual subjects. But in cities like Bangalore and Mumbai, on an average, it costs Rs 400 an hour for a subject or if paid monthly, it can even go up to Rs10,000 per subject per month. There are also additional expenses in terms of supplies for science experiments, buying books and encyclopedia, field trips, etc.  In cities where there is a homeschooling group, students exchange books or check-out books from libraries and lab cost and cost spent on conducting workshops are shared by the members of the homeschooler groups. Some students even get enrolled in school to use only the lab facilities and give exams in some cases. But in cities where these options are not available, one has to shell out a lot.
Criticism from others: Another major disadvantage the homeschoolers in India face is the criticism from other family members and parents of school going children as the homeschooling concept is very new for us.  It can be very frustrating for homeschooling families as they get judged by others. 
Therefore it is highly advised that before opting for homeschooling, the parents need to give due thought and consideration to the pros and cons and then take a thought-out decision.
Kindly
Login
or
Register
to post a comment. | Apr 23, 2019
FB pr कौन सा ग्रुप है होमस्कूलिंग के लिए pls tell us | Apr 23, 2019
home schooling बच्चा कैसे कंटिन्यू करता है अपने 10 बोर्ड और 12 board your graduation Ko क्योंकि उसे जॉब्स के लिए उसे मार्कशीट्स की जरूरत होती है | Aug 03, 2017
Pune To Mumbai Drop Just 1999 !! Call now +91 9850394958 Car Rental Service In Pune To Mumbai Airport Drop Mumbai Airport To Pune Cab Drop Best Cab Rental Services For Pune To Mumbai Cab Booking Cab Pick Up Shirdi Darshan Mahabaleshwar Trip All Type Car Hire Car Rent Services Pune To Mumbai | Apr 16, 2017
Priyanka, There is a big group of homeschooling families in Mumbai. As i said in my previous reply contact Swashikshan or become a member of India Group for Homeschoolers & Alternative Education group in FB. Most homeschooling kids (who want certificates / Marksheets) go for NIOS or IGCSE exams after which they can go for their 11th and 12th exams in mainstream school or junior colleges. Btw last year a homeschooled kid, Malvika from Mumbai got accepted in Massachusetts Institute of Technology -MIT (though IIT rejected her) without any highschool credentials because of her passion for programming skills. She is a three time medal winner in International Olympiad of Informatics.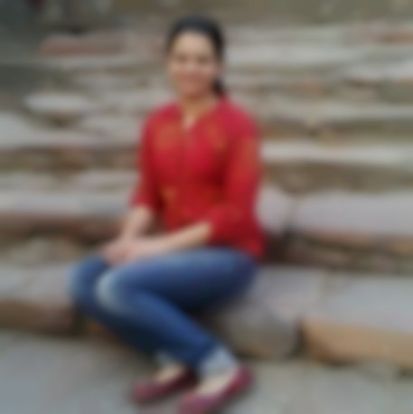 | Apr 08, 2017
Hi m interested in home schooling options in Mumbai, if any one from Mumbai have any inputs or aware of home schooling groups kindly let me know... Also I wanted to know if a child has no marksheets from any school how will he/ she qualified for higher studies or jobs in India or abroad... | Feb 18, 2017
Hi Kavitha, Get in touch with Swashikshan-Indian association of homeschoolers to get connected with other homeschoolers in Bangalore. In fact bangalore has a lot of homeschooling families. there are many smaller communities too. . | Feb 14, 2017
Hi... I'm also interested in home schooling children... just wanted to know if it works in India and what guidance can I get on this.... anyone else who is home schooling keep in touch with me... interested to know more... in placed in Bangalore thank you | Feb 06, 2016
Hi carol.. thanx for ds article.. no piece of cake its going to be I GS... BT m still looking frwrd to homeschooling for better of my child!
+ Start A Blog
Top Education and Learning Blogs
Top Education and Learning Talks
Top Education and Learning question

{{trans('web/app_labels.text_Heading')}}
{{trans('web/app_labels.text_some_custom_error')}}
{{trans('web/app_labels.text_Heading')}}
{{trans('web/app_labels.text_some_custom_error')}}