Babycare
How Long Baby's Should Nap & Things to Remember? Created by Lipy* Updated on Jun 13, 2019 A newborn baby's sleep pattern can confuse any mother, but this is nothing unusual. It is tough, no doubt, but there is a relief when the child gradually starts to grow older. A quick guide that will tell you how to get a baby nap at different age stages, how careful you should be & many more things related to baby napping
Baby Napping
Often mothers complain of babies having erratic nap patterns. There is nothing unusual in this. Babies take time to develop a sleep pattern or schedule, especially the newborns. The first two months are the toughest. During this period, the baby sleeps and wakes round-the-clock. With time, nap times become longer and predictable. This, of course, helps the mother plan her day's activities better.
How to Get Baby to Nap 4 Months to 1 Year? 
After the erratic sleep patterns of the newborn period when the baby was still getting used to the how and the when to sleep, comes the next phase. Close to the fourth month, the baby gradually develops an identifiable sleep pattern. If the baby hasn't, then observe when and how s/he falls asleep as cue. Babies most likely nap at least twice a day — once in the morning and once in the early afternoon. There are others, who need a late afternoon nap. Some babies nap a total of three or more hours during the day, others upto 5 hours or more.
How to Get Baby to Nap One Year & Above?
This is a change-over year. Now the baby will gradually drop his or her morning nap. Mostly, s/he will only nap in the afternoon, often for a period of two to three hours. If this is the pattern, then consider scaling up the baby's naptime during the day and bedtime at night by a half hour to help the baby adjust and get enough rest. Even when they grow older, children continue taking afternoon naps.
The key for every parent to remember is that every baby is different. Hence, nap schedules can differ considerably. So, stay in tune with your baby to help set a good sleep pattern for her/him. 
Kindly
Login
or
Register
to post a comment. | Jul 15, 2019
hi..... my baby is 4months old and he put his thumb in his mouth all most all the time plz tell me what can i do | Nov 28, 2018
my baby couldn't sleep constantly at night & he slept only once time in whole day rather he playing & playing... what can i do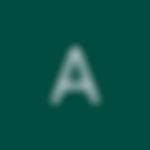 | Nov 16, 2018
Hi, the blog is very informative and insightful. I agree with all the facts which has been told in this blog. I must say there is a case of sleep deprivation has to be faced. I got used to this rituals and I must say the love bond between mom and baby starts from there when we actually having a baby. I used to wrap up my baby with soft organic cotton muslin swaddle from softsensbaby. com which has truly satisfied my baby with its softness of cloth. And my baby used to enjoy and used to have a deep sleep inside it.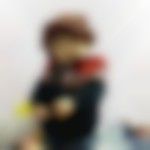 | Aug 24, 2017
My baby is 1 year and 2 montha old. She generally wake-up at 8 or 8. 30 in the morning and then again go to sleep at 10. 30 or 11 o'clock. And gets up at 12 or 12. 30 noon. And then again go to sleep at 3. 30 or 4 wakes up at 6 or 6. 30 pm. And she finally goes to bed at 11. 30 in the night. Ia thia routine normal for one year old baby or my sleeps a lot. Or ahould i change the routine. ?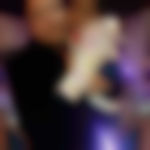 | Jun 30, 2017
My baby does not sleep at all at night pls suggest she is one and half month old | May 30, 2017
My baby just entered in his 4th mth,but from 3rd month only he has developed good sleep pattern. Sleeps between 9-10 pm ,wakes up once and then early morning. His he almost completes his 10-12hrs of nice night sleep from 9-8am. Day time from 10. 30 -3pm and then he plays all the time having short naps in between. | May 30, 2017
my baby is 11 months but hardly sleeps during day time...... if he sleeps then for only 20to30 minutes ...I need suggestions to make him sleep longer.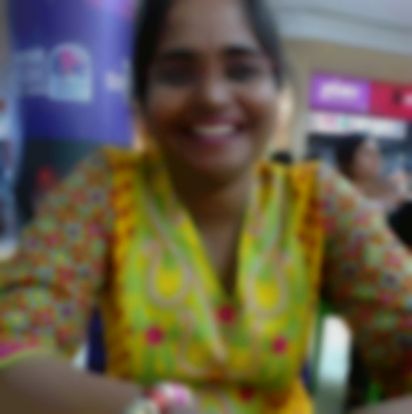 | May 26, 2017
hi Tasneem I am a mother too and my baby does the same ..don't allow her to sleep in morning ..then only she will start sleeping at night .. | May 21, 2017
Hi.. My baby sleeps well but sometimes she suddenly starts crying in her mid sleep. I am very much confused on this act of her. Any suggestions?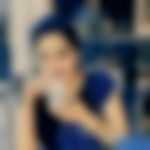 | Sep 30, 2016
I can see usually people complaining of baby not sleeping at night my baby is 2 mo and sleeps through night hardly waking up once in mid . is it fine or should we check with pediatric? | Jul 24, 2016
My baby is 6 months plus she still wakes up 3-4 times in the night. When will she start sleeping through the night?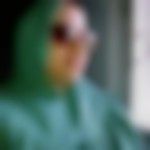 | Jul 19, 2016
my baby is 13months old and had a good sleeping schedule. but from last month she sleeps by 11:30 pm but wake up early morning by 2:30am and wants to play. then she sleeps back by 5 or 6 am. during the day she takes a nap of 2 to 3 he's. BT what should be done about the sleep pattern at night. any suggestions... | Jul 14, 2016
my baby awake through out the night and sleep 3am. and sleep day time. how can i change timings | Jun 22, 2016
my 7 m ols babu does not sleep the whole day. from day 1 she keeps on crying. i thought after joining office her habits might change. but not here. she has grown more ziddi. please advise | Jun 15, 2016
My 6 months old baby is awake through out the night and starts sleeping by 5am.. How could I change this habit? I've to rejoin office from my maternity leave..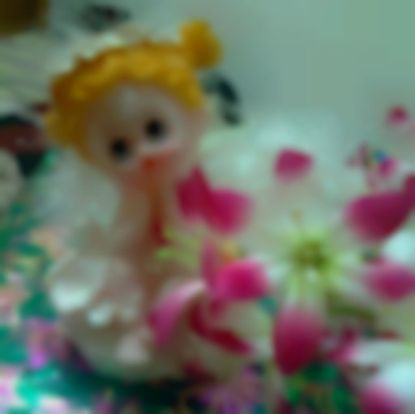 | Jun 15, 2016
Thank you | Apr 19, 2016
Yes, it is absolutely fine. Let the baby sleep as and when he feels comfortable. It helps the baby's growth. | Apr 19, 2016
Its true but my 6 mo ths old son sleep as n when he requires is that ok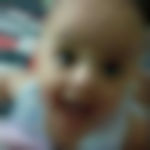 | Apr 19, 2016
Thanks | Apr 15, 2016
@Priyanka……………If the baby's hunger is not satisfied fully, thy may b interrupted evn by little noise ( acc to my exp) | Apr 15, 2016
@Priyanka……………If the baby's hunger is not satisfied fully, thy may b interrupted evn by little noise ( acc to my exp) | Apr 14, 2016
Every baby has a different sleep pattern. Some babies are less affected by noise, some are easily affected. The best is to create an environment to make less noise. In any case, a little noise is ok. Eventually, the baby will get used to the intermittent noise also and sleep through it as well.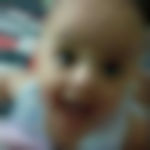 | Apr 14, 2016
My baby sleeps but gets up even by a small sound what do to? | Apr 13, 2016
Helpful tips. Thanks
+ Start A Blog
Top Babycare Blogs
Top Babycare Talks
Top Babycare question