Hobbies
Health
Benefits of Nature Walk for Children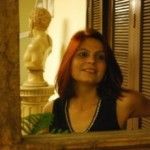 Created by Tanuja Sodhi Updated on Sep 15, 2018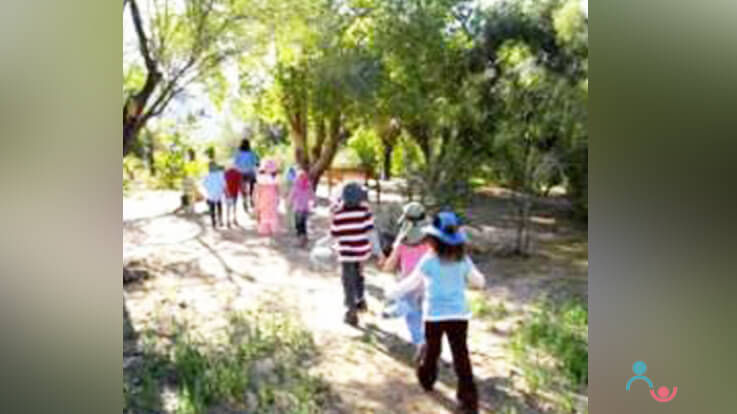 " In every walk with nature one receives far more than he seeks"- John Muir

Nature walks in 'God's playground' help children to stimulate imagination and observation skills. Looking through a child's perception of things around them, a crooked rock may look like a monster; a bush could become a wild animal; or an anthill could appear to be a volcano. These are the images right out of my son Angad's various flights of fancy during our numerous nature trails when he was in his pre-teens.

A child's fantasy world is infinite, especially when exposed to nature and the world outside his home. A walk through the marvels of nature can foster natural sense of wonderment amongst children through the use of hands-on exploration to discover the natural world, which in turn, would help them learn science and ecology in the most interesting way possible. Whenever I planned a 'field trip' with Angad, I had a 'To Do' list ready. Taking the time to be mindful of what we are seeing, hearing, smelling, and feeling makes the experience more cherished.
So we carried the following items with usin order to experience nature through observation and exploration:
Crayons and paper (lest he wanted to draw and use color),
A carry bag to collect samples if any,
A small vial or two, just in case we were drawn towards a colorful butterfly or bugs,
A small magnifying glass in case the object of our fancy was small,
A camera to capture us amidst the flora and fauna.
The list is more exhaustive than this. You could even carry binoculars, small telescope, digging tools like small shovel and hammer, etc.
As a parent guide, you can make your child'sexperience more enriching by doing the following:
Accompanying the child on her exploratory jaunts;
Making a list of all that you plan to see and what you actually see;
Planning for the trip in advance and thus, carrying items that are sure to make the trip more interesting;
You may want to make the walk interactive. Spending a couple of minutes talking about things that the child finds interesting might just be the thing to do. You could thensteer the child's attention towards as many different types of trees, bugs, birds, flowersas you can.
Giving the child time to explore if s/he is fascinated by something.
Stimulating the child's innate curiosity by impelling her to ask "Why?" On coming across a bug, bird, plant, or other creature or object that your child is curious about, researching it together once back home.
Aptly, nature walk also goes by the name of 'Green Therapy' as it promotes the health of the mind, the body and the spirit. Taking a walk or a hike to enjoy the scenery, the fresh air and the activity can help in calming and clearing the mind, managing stress and depression and improving one's overall health.
Robert Sweetgall reminds us of one of the other benefits of walking: 'we live in a fast-paced society. Walking slows us down'.

Remember: There's a world out there worth exploring! Take your children outside and enjoy!
Kindly
Login
or
Register
to post a comment. | Sep 14, 2018
Nature Walk Green Therapy is a fantastic idea for all ! Thanks as it is great for rejuvenation for our body and mind. | Jan 29, 2013
There is nothing like taking a stroll/ walk in fresh air! It also gives us an opportunity to explore and appreciate what is around us. Great article Tanuja :) | Jan 28, 2013
Living in Gurgaon, there is one advantage that there is still plenty of places nearby where one can go for a quiet nature walk.. thank you for the idea!

{{trans('web/app_labels.text_Heading')}}
{{trans('web/app_labels.text_some_custom_error')}}
{{trans('web/app_labels.text_Heading')}}
{{trans('web/app_labels.text_some_custom_error')}}