Food and Nutrition
5 Effective Tips for Child's Positive Growth, Idea for Child Health Growth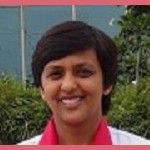 Created by Dr Shipra Mathur Updated on Nov 02, 2019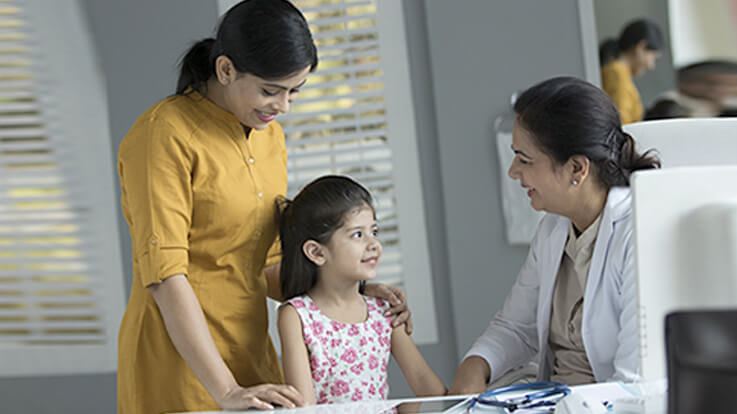 "Is my child's growth normal?" – is a question that every parent asks a paediatrician when the child is growing up. While doctors are there to address your queries and provide solutions, it's a good idea to be aware of certain growth facts so as to ensure that your child is on a healthy track.
As parents, we always try to do our best to provide for our children. We want to see them enjoy an active healthy life and grow to their full potential. To do so, we must be aware of what is "normal growth" and what should be done in certain situations, such as when the child falls sick or when the child is going through a phase of food tantrums…
 
4 Things to Check Your Child Catch-up on Lost Growth
It is good to know that when your child is recovering from an illness, it is important to increase the intake of proteins – infact, supplementation of daily diet with additional nutrients will ensure that your child's growth is not negatively impacted because of an illness.
First things first -
It is important to keep a track of your child's growth – weight and height. We know that 3-9 years of age is a period of fast growth and optimal progress in these years would ensure a good growth outcome. This is best done by having your child's weight and height measured every 6 months and plotted on a growth chart, which you should have reviewed by your paediatrician on regular intervals. This will help to detect if the growth is moving in the right direction or not.
If your child is found to be under weight or lagging behind height, we need to find a reason for it and address the problem in time.  The most common finding is the failure to gain weight appropriately. The reasons for not gaining weight may be manifold – the most common one being nutritional.
 
When your Child Becomes Fussy about Food -
During infancy, it is easy to feed a child as it is primarily parent-led feeding, but as the child get older, s/he tends to develop his/ her own food preferences and tends to become fussy over food.  At such times, the nutritional value of what they finally end up eating may drop to levels that start to affect their growth. Therefore, it is important to encourage a healthy balanced food habit at all times – and from early on. Parents should do so by setting an example by eating healthy themselves and also make meal times sacrosanct – eating together as a family should be made non-negotiable and there should be no distractions such as television or mobiles. [Explore Ways to Handle Fussy Eaters]
When Your Child Becomes Falls Sick -
During and after a period of illness, it is natural for your child to lose appetite. Gastrointestinal and even minor viral illnesses can affect the appetite considerably and may cause a significant weight drop in young children. At this time, the emphasis should be on providing foods that are packed with calories and protein. Studies have shown that increasing the protein content during the recovery phase of most illnesses leads to faster catch up growth. During this time, the child may need an extra meal every day for upto two weeks after the illness to make up for lost ground. Having said so, there is no reason to panic, as they will invariably bounce back once normal eating resumes. [Explore Weigt Gain Foods for Toddlers]
When Child's Diet is Changed -
There may be times when changing the diet is difficult or it is taking time to implement (we all know that dietary improvements are easier said than done!). The child may need to be assessed and treated with supplements like iron, zinc or vitamin D for a short period of time until natural foods can take over.
Also, at times you may find that despite having managed a balanced and adequate food intake for your child, there is little improvement. It would be worthwhile discussing it with your paediatrician to rule out other causes like hormone deficiencies and problems with absorbing the food etc.
Simple Child's Growth Hacks:
To sum up, here are the hacks to help your child catch up on growth…
Be aware of normal growth pattern and recognise any falling behind early on
Ensure a balanced nutritious diet for you and your family
Expect a temporary stasis during an illness; provide extra proteins and calories to catch up
Check with your doctor regarding need for any supplements and to rule out any other treatable cause of growth delay


Disclaimer: The views, opinions and recommendations expressed in this article are solely those of the author and intended as an educational aid. This is an awareness drive powered by Horlick's Growth Plus to help your child catch up on lost growth. Horlick's Growth plus is clinically proven to show visible signs of growth in six months. You are encouraged to obtain professional advice concerning specific health / medical matters.
Kindly
Login
or
Register
to post a comment.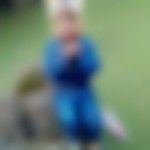 | Aug 02, 2018
Hello shipra mam, your 5 growth hack will absolutely help our child for better growth. thanks for ur blog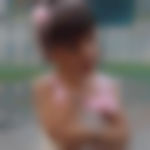 | Oct 07, 2017
Plzz send the accurate height chart.. | Oct 05, 2017
thank you so much for the blog mam its really helpful | Oct 05, 2017
thank you for the blog mam. | Oct 05, 2017
thank you Dr. for letting us know the growth hacks of baby that we need to be concerned. | Oct 05, 2017
hello my baby is 3 yrs and in comparison to her age mate her weight is not satisfactory though she is very active. is this a matter to be worried?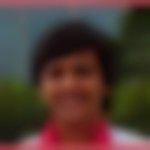 | Oct 04, 2017
Hi Lalita, yes genetics does play a significant role but is not the only factor to influence height gain. It gives an idea of the potential that can be achieved and surpassed.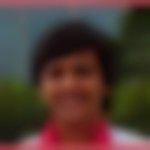 | Oct 04, 2017
Hi rekha, not a concern as long as the baby is active, healthy and achieving milestones normally.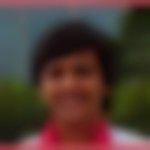 | Oct 04, 2017
hi maneka, you may refer to the CDC growth chart online for this.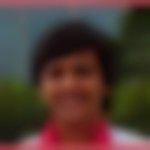 | Oct 04, 2017
hi anjali, the average weight is around 14 kg but if is she is healthy and active... not a worry.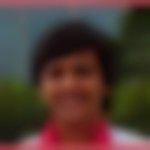 | Oct 04, 2017
hi pooja, yes they are different as boys and girls differ in their rate and pattern of growth.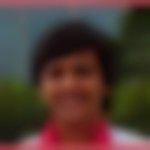 | Oct 04, 2017
Hi Arika, you will find dietary advise on our website and also a diet chart service. The mandatory foods would be protein , vitamin and calcium rich foods like milk, egg/fish/meat if you eat non veg, otherwise dal /pulses. in the daily diet, make space for 1-2 fruits and a helping of green vegetables each day. hope it was useful!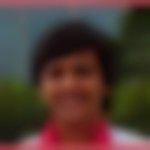 | Oct 04, 2017
Hi Shailaja, not a worry; write her weight and height every 6 months to a year in one place/diary. Can be transferred to a growth chart as needed.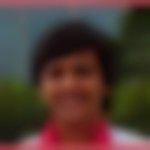 | Oct 04, 2017
HI Shikha !! Genetics definitely play a role.. but good nutrition and maintaining an active lifestyle are very important too. Also, how are they growing so far on the centile chart.. and puberty will affect growth too.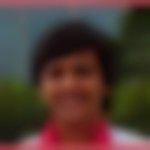 | Oct 04, 2017
hi Puloma! if she is active and healthy and is gaining weight generally ..I wouldn't worry much about it. There may be fair bit of genetic influence too.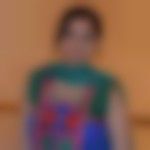 | Oct 04, 2017
very informative madam. pl suggest healthy diet chart or mandatory food items to be given on daily basis for 2. 9 years old kid.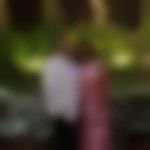 | Oct 03, 2017
lddfhnv uyuuuhhhh bnvjjk | Oct 03, 2017
dr. mujhe aap bta sakte hai ki kon se proper diet du apne bachche ko ki uska height badhe? apke is blog se mujhe pata chala ki hume kyu aur kaise apne bache ka record rakhna chahiy. apko bhut bhut thank you. | Oct 03, 2017
very helpful and informative blog. thank you. | Oct 03, 2017
thank you Dr. Mathur, yes we need to keep an eye over the growth and development of our child to ensure the proper direction of development. | Oct 03, 2017
hello dr. thank you for the blog, i have a question: does the chart of of boy babr and girl baby differs? | Oct 03, 2017
what do i need to do to increase height of my 4 year baby? | Oct 03, 2017
hello Dr. my daughter is 3 years old and her weight is 12. 5 kg, is this fine or she needs to gain some more kgs. | Oct 03, 2017
thank you for the information. | Oct 03, 2017
hello Dr. can i have a proper height chart upto 5 years? thank you for the nice blog. | Oct 03, 2017
yes i agree we need to record the weight and height development of child. | Oct 03, 2017
thanku Dr. for the informative blog. | Oct 03, 2017
is there any problem if the baby is having less weight but very active, | Oct 03, 2017
its a wonderful blog , a great relief for many parents who just like me not very conscious about recording the details. | Oct 03, 2017
does the height of parents or grandparents affects the height development of child? | Oct 03, 2017
thanks Dr. Mathur. may i know the foods that can help in increasing height? | Oct 03, 2017
hello Dr. thanks for the information. its really worthy to know the importance of maintaining height and weight record. | Oct 03, 2017
Thankyou Shipra ji i have been following you. good piece of writing and good videos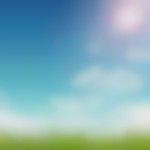 | Oct 03, 2017
many thanks Shipra ji for the write up. i am sure it would help many parents like me.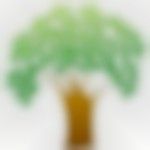 | Oct 03, 2017
doctor i stay in Thiruvanthapuram. here weather changes are abrupt which doesn't suit my child please suggest how to boost her immunity. thanks in advance.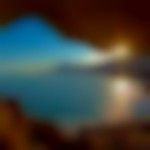 | Oct 03, 2017
my son is 4 years old, what should i feed him during the day for his optimal growth. please give a detailed diet chart.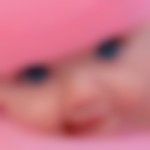 | Oct 03, 2017
hello i am ZARA. I WANT TO THANK U FOR THIS AMAZING PIECE. KEEP WRITING!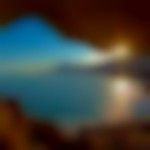 | Oct 03, 2017
doctor Shipra Mathur my daughter throws lot of tantrums while eating food. i am on the verge of breaking down. please offer suggestions. | Oct 03, 2017
doctor mere beti 4 saal ki hai, woh jab hi bimaar padti hai, khana peena bandh kar demi hai, jissey uska wajan kaam ho gaya hai. please guide karey mai kya karu jissey woh baar baar bimar na padhey.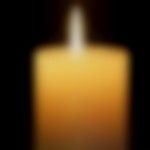 | Oct 03, 2017
dr. Shipra Mathur i second you. parents can set examples for their children by eating healthy. thanks for the handy tips. | Oct 03, 2017
hello doctor , mere twins bacchey ek doosrey se bilkul hi alag hai. mere beta 16 seal ka lgta hai, par beti bilkul hi chhotti se mano 8 ya 9 saal ki ho aisi dikhti hai, uskey periods bhi irregular rehtey hai. iska kya karan ho sakta hai, please mujhe madad karey. | Oct 03, 2017
is blog ke liye dhanyawaad. kya aap mujhe 5 saal ke ladke ke kya weight aur height hona chaihe bata skatey hai?mera beta shuru se hi kuch nahi khata. koi upaye bataye.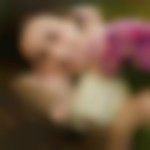 | Oct 03, 2017
hello Dr. Mathur! my daughter shelly is 9 years old. we were maintaining her health records till she was 5 years old. now due to house shifting we have lost all records and haven't been able to maintain new as well. is it a cause of concern?thanks!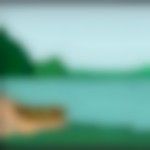 | Oct 03, 2017
Thank u Dr. Shipra Mathur for sharing this useful and informative blog. | Oct 03, 2017
Thanks Dr. Mathur for the detailed information. It is really hard to maintain the weight according to age , i try my best to give her evry possible nutrition but then also lagging behing. My 3 yr baby is just 12. 5 kg though she is super active and had no health issue but as a mother its a matter of worry to me. | Oct 03, 2017
very useful and informative blog. thanks for sharing Dr. Mathur.. Doctor i have a query. please guide me. if my husband and I are around 5 feet and 3 inches tall and our parents are even shorter in height , what are the chances our offsprings would grow taller ? how can i ensure my girls grow taller than me .
+ Start A Blog
Top Food and Nutrition Blogs
Top Food and Nutrition Talks
Top Food and Nutrition question

{{trans('web/app_labels.text_Heading')}}
{{trans('web/app_labels.text_some_custom_error')}}
{{trans('web/app_labels.text_Heading')}}
{{trans('web/app_labels.text_some_custom_error')}}