Parenting
12 Child Sexual Abuse Myths and Facts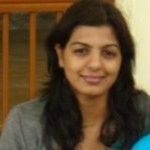 Created by Neetu Ralhan Updated on Dec 28, 2019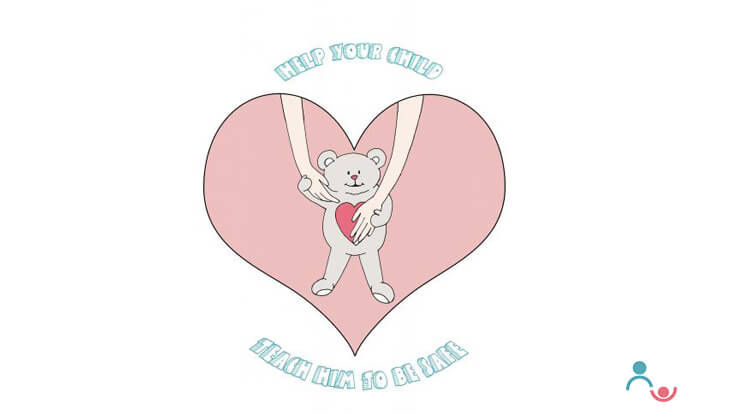 By definition, a myth means 'a widely held but false belief or idea'. In its real sense, a myth is a false public notion which we tend to not only believe without question, but also endorse through our actions. Myths associated with child sexual abuse act as a refuge for us adults, giving us a comfort zone where we can avoid facing this unpleasant reality head on.
However, for the sake of the vey children we are trying to protect, it is imperative that we as parents and caregivers confront our own fears of this social vice so that we are well-equipped to offer real protection to our children. In this blog on child sexual abuse, we are sharing with you the most prevalent myths surrounding sexual exploitation of children, and facts that bunk these myths.
11 Myths About Child Sexual Abuse 
Myth #1: Sexual abuse means touching a child inappropriately
Fact: Child sexual abuse is a wide term and may not always result in physical contact with a child. Many incidents of abuse may go unnoticed because of the narrow understanding of child sexual abuse. Child Sexual Abuse also includes non-contact abuse i.e stalking the child, using sexually suggestive language, showing the child pornographic material, watching the child undress, bathe, urinate or defecate or forcing the child to do all this in the presence of the adult, masturbating in front of the child, exhibiting one's genitals in front of the child or asking the child to do the same. Read - Know What is Child Sexual Abuse - Unsafe Touch & Unsafe Actions. For more information. To really protect our children, we need to understand the various ways which a perpetrator can adopt to take advantage of a child.

Myth #2: Only strangers abuse children sexually
Fact: Worldwide statistics show that up to 85% of sexual abuse cases involve a relative, parent, family member, friend or someone known to the child such as babysitter, tutor, driver, step-parent, family friend etc. Sexual offenders are often trusted individuals who have easy access to the child.

Myth #3: Male children are not abused
 
Fact: Due to this misconception, several cases of sexual abuse in boys go unreported. A boy child is equally at risk of sexual abuse as a girl child, and needs as much protection and guidance.

Myth #4: Only men abuse children sexually
 
Fact: This myth is founded on our society's ingrained belief that women are protectors and caregivers of children. Cases of sexual abuse of children by women are being reported worldwide. The recent case of a Gurgaon based school where a child was subjected to sexual abuse by two female helpers is only one such example.

Myth #5: Every individual who sexually abuses a child is mentally unsound or perverted
Fact: Statistics show that the prevalence of child sexual abuse is between 30 to 85% in any society while mental illness affects not more than 15% of the population.
More often than not, men (and women) who sexually abuse children are respected members of society, presenting themselves as responsible, trustworthy, morally sound and compassionate individuals.

Myth #6: If something of such nature occurs, my child is prepared to tell
Fact: Today most parents proactively prepare their children to speak up if subjected to inappropriate behavior. Unfortunately, when faced with the trauma of sexual abuse, a child may be too frightened or shocked or overwhelmed to speak up immediately. The age of the child, fear instilled by the perpetrator, social stigma, and feelings of guilt and shame may prevent a child from sharing. A boy child may not speak up for fear of being perceived as weak.
Myth #7: An attractive child is more prone to sexual abuse.
Fact: Children are targeted because they are vulnerable and unable to protect themselves. A child's physical appearance has nothing to do with the intentions of a perpetrator.
Myth #8: I am extra cautious so I would be able to pick signs of abuse in my child
Fact: Many times, there may be no external cues showing that a child has been sexually abused. However, there may be emotional or behavioral changes parents and guardians need to watch out for. These have been discussed in the previous blog, Signs of Child Sexual Abuse.How a child reacts to abuse depends on a lot of factors, including the child's age or the family's relationship with the abuser. Some children may not exhibit any signs at all.
Regular conversations with the child about her day at school, at home and her interactions with other people can provide valuable insights to parents.

Myth #9: Child sexual abuse can never occur at home.
Fact: As shared above, 85% of sexual predators are those who are known to the child and, as a result, have access to the child's personal space, including her home. At times, elderly guardians have been reported to sexually abuse young children in their care.

Myth #10: Only adults indulge in sexual abuse of children.
Fact: A significant percentage of sexual offenders are individuals under the age of 18. A misguided adolescent sibling, cousin or neighbor may sexually abuse a younger child.

Myth #11: Sexual abuse is more prevalent in poor families
Fact: Although common perception is that sexual abuse is more rampant in disadvantaged communities, this is far from true. While children from poverty-stricken families are more exposed to such risks; sexual abuse is not exclusive to a particular social or economic class. Unfortunately, sexual offenders exist in all layers of society, irrespective of financial status or background. READ: 10 Ways To Teach Child To Protect Them From Molestation

Can We Not Trust Anyone?
Child sexual abuse is not a new reality. It has always existed, albeit pushed under the carpet or hushed up to avoid social disgrace. Today, there are more reported cases of child sexual abuse than ever. As a result, it is natural for a parent to be concerned about the safety of their child. At the same time, it would be wrong to confine our children to the boundaries of our paranoia. Perhaps the solution lies in acknowledging the fact that sexual abuse exists and that it is important for us to talk about it with our children.
Perhaps, the first step that this generation of parents can take is to join hands to bust these myths and gather the courage to speak up if we notice something inappropriate, however small it may be.

Please share your thoughts in comments.
This content has been checked & validated by Doctors and Experts of the parentune Expert panel. Our panel consists of Neonatologist, Gynecologist, Peadiatrician, Nutritionist, Child Counselor, Education & Learning Expert, Physiotherapist, Learning disability Expert and Developmental Pead.
Kindly
Login
or
Register
to post a comment. | Dec 22, 2019
loved reading this article. You have chosen an extremly important topic which is concern of every human beings but yet many dont prefer to open up themselves. Hope to read more articles like this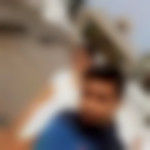 | Feb 23, 2019
hi my son is 3 months old some times he did not drink my breast milk what can i do? | Sep 08, 2015
Creating awareness.. everyone should read this blog..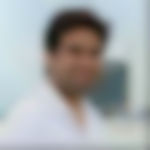 | Sep 07, 2015
Very well written 'truth',neetu. the most important thing as a parent is that one should be like a best friend to your child so that he/she can open their heart out to them. | Sep 07, 2015
Thanx for sharing such a serious issue.. It's a eye opener. | Sep 07, 2015
Very informative... But please tell how should we teach them thus knowledge what is good and bad...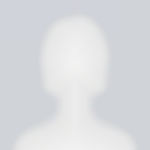 | Sep 07, 2015
Thanks for this blog.. very important information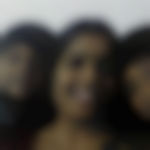 | Aug 24, 2015
Useful information definitely helps parents and children | Aug 24, 2015
Good One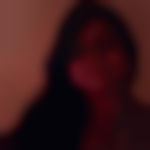 | Aug 24, 2015
*awaring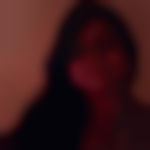 | Aug 24, 2015
Thanks for awarding us more about this burning topic. | Aug 22, 2015
Thank you neetu for this information.. | Aug 17, 2015
Hi Sreelekha Please don't worry. I have seen that as a parent I usually worry about those things which I do not do anything about. . as in I hesitate to get involved and therefore the worrying never goes down. I suggest thatyou take positive steps to deal with this. And the first one is teach your children to take care of themselves. We cant be around them all the time therefore we need to speak with them and guide them gently to protect themselves. There are more blogs and parent talks on this issue on parentune. Please read the comments here parents have shared some useful tips to how to speak to your child about this. Please treat this as just another danger you need to protect your children from. . just like we teach them to protect themselves from injuries. . getting an electric shock etc. . take the first step and your instincts will guide you. | Aug 14, 2015
Thank u , nowadays im really worried how I'm going to take care of my two kids after reading :( | Aug 12, 2015
Dear Sartaz thank you for sharing your thoughts. I have experienced csa as a child so i know how it feels. Just like you i have been extra cautious all my life about protecting my child though he is a boy. | Aug 12, 2015
Neetu, thank you very much for the information. Your previous blog says children of 1-3 years are subjected to abuse, but Let me reveal that when I was 13, I was abused (touched very inappropriately) by a stranger. I was so shaken that I could not speak to any one about it. I revealed it to my wife at 30 and my Mom still does not know about it. I was too scared n shy to tell this to my mom. The guilt, OMG, was so high. now I am a father of a boy and I will do anything to protect my child from such things. | Aug 12, 2015
Dear Sister Aks, may I suggest u to install any kind of hidden surveillance system such as a pen or button camera, with out the knowledge of ur husband and brother in law. it might make things clear. | Aug 11, 2015
Hello Aks. It is normal for your husband to not believe what you told them as most people find it difficult to believe that a family member could do something like this. But as your baby is not in a position to protect herself/himself, it is your duty to protect them. Standing up for your child- it can be difficult and uncomfortable but it is not impossible. You just have to convince yourself that if you dont do it, your child may suffer lifelong emotional damage. Maybe your bil didnt mean harm, we dont know. But go by your motherly instinct. If something makes you uncomfortable, address it. If you cant confront your brother in law directly, give them hints that there are some things you dont appreciate. Take your child away from the scene. Do what you gotta do. It will give you peace of mind and your baby the protection that they need.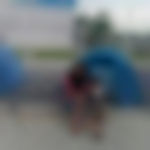 | Aug 11, 2015
Thanks for such a good information... I noticed few stupid acts of my brother-in-law with my babe, when i noticed and complained to my husband, He did not believed me. I am really streesed and worried,how to make him understand?? please help.. | Aug 11, 2015
Very informative. but how do I explain my 5 year old daughter about these abuses?. kindly give your inputs. | Aug 11, 2015
Very useful information.. Thank you.. Every parent must read it..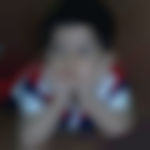 | Aug 03, 2015
Very Informative blog.. | Jul 23, 2015
Very helpful. ..n nvr thught dat even women can abuse ..thnx for information | Jul 07, 2015
Thanks for this useful information | Jul 07, 2015
Very helpful... I have two kids. My 5years old son goes to school. I taught him the facts of such abuses.. he's too small to understand... but somehow managed to taught him if someone else touch es ur certain areas.. first shout loudly.. don't panic.. tell me everything that happened... ur mom is with you always... | Jul 07, 2015
Very informative. I had taught my daughter when she was five that if anyone touches you in certain areas you need to boldly come and tell me. And also told her not to retaliate if she is alone. This is the way I told my sons too. | May 20, 2015
Nice article Neetu... | Feb 02, 2015
thank you friends for participating in this important discussion.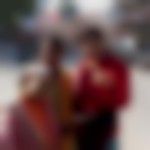 | Jan 29, 2015
they say ignorance is bliss;well not always... so pls talk,share n care.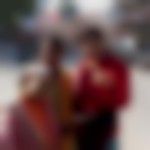 | Jan 29, 2015
Neetu this is a very prevalent yet sadly least spoken of issue. wld like to commend your brave efforts in understanding and combating it | Jan 25, 2015
Thanks a lot for sharing such information. We all know alot about it ,but most of the times we ignore the situations where it can happen | Jan 20, 2015
Beautiful piece Neetu. It is simply written, very informative. It is indeed very important to make our children aware of such situations. | Jan 20, 2015
Thank you friends, appreciate your feedback and willingness to discuss this issue. | Jan 20, 2015
i have liked your series of blogs on child sexual abuse. very educative and important for all parents to know. | Jan 19, 2015
though very disturbing to reach, i think it is important to be aware of such things happening in our society. | Jan 19, 2015
very good blog and very important for parents to know too. we assume our children are safe, and specially boys, but the reality is different | Jan 19, 2015
Thank you Sneha and Umabati. Do share within your community to help more parents understand the gravity of this situation.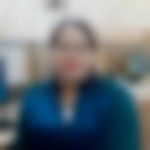 | Jan 19, 2015
very good information..
+ Start A Blog
Top Parenting Blogs
Top Parenting Talks
Top Parenting question