Parenting
Know What is Child Sexual Abuse - Unsafe Touch & Unsafe Actions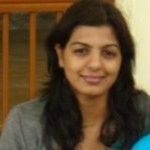 Created by Neetu Ralhan Updated on Nov 21, 2019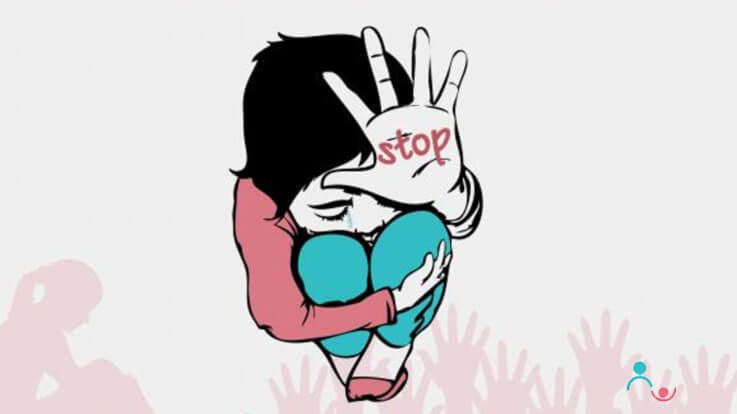 In a perfect world, the words child and abuse would never be used together. But the world we live in is far from perfect. Millions of children around the world are exposed to physical, emotional and sexual violence every year. According to the UNICEF, more than one in four children worldwide experience severe and frequent physical abuse, while one in 5 girls and one in 11 boys experience child sexual abuse (CSA). But if we want to protect our children from this trauma, it is very important to arm ourselves with the right information. In this blog, the first of our series, we tell you what is child sexual abuse.

What is Child Sexual Abuse?
According to the WHO, sexual abuse is inappropriate sexual behaviour with a child. It includes fondling a child's genitals, making the child fondle the adult's genitals, intercourse, incest, rape, sodomy, exhibitionism and sexual exploitation. To be considered 'child abuse', these acts have to be committed by a person responsible for the care of a child (for example a baby-sitter, a parent, or a daycare provider), or related to the child. If a stranger commits these acts, it would be considered sexual assault and handled solely by the police and criminal courts.
World estimates show that 150 million girls and 73 million boys under 18 have been subjected to forced sexual intercourse or other forms of sexual violence.
But, contrary to popular misconception, child sexual abuse does not necessarily involve physical contact with a child. Like mentioned above, any sort of inappropriate behavior too falls under CSA. Read: READ: 10 Ways To Teach Child To Protect Them From Molestation, Child Assault  
Contact abuse or Unsafe Touch includes
Touching, fondling, caressing, kissing the child's body parts including her/his genitals
Having the child touch, caress, fondle, kiss the body parts or genitals of the adult
Masturbating the child
Inserting finger, tongue, penis or any other object in the child's mouth, vagina or anus.
Forced sexual intercourse or rape that includes both vaginal and or anal penetration.
Non-contact abuse or Unsafe Actions includes
Following or stalking a child
Using sexually suggestive language with the child that includes lewd comments about the child or her/his body parts, stories or songs with a sexual overtone, sexual innuendos
Showing the child pornographic material - pictures, films, videos or taking the child's pictures in semi-nude or nude state or in sexually suggestive postures
Watching the child undress, bathe, urinate or defecate or forcing the child to do all this in the presence of the adult
Masturbating in front of the child
Exhibiting one's genitals in front of the child or asking the child to do the same
The Extent of Child Sexual Abuse in India : Facts File
While a majority of us still live in denial, child sexual abuse is a widespread dark reality in our country. In 2007, the Ministry of Women and Child Development (MWCD) released a study report with some very important findings about child sexual abuse that every parent and caregiver needs to know:
Children between the ages of 5-12 are at the highest risk for abuse and exploitation.
53.22% children reported having faced one or more forms of sexual abuse.
Andhra Pradesh, Assam, Bihar and Delhi reported the highest percentage of sexual abuse among both boys and girls.
21.90% child respondents reported facing severe forms of sexual abuse and 50.76% other forms of sexual abuse.
Children on street, children at work and children in institutional care reported the highest incidence of sexual assault.
50% abuses are persons known to the child or in a position of trust and responsibility.
Most children did not report the matter to anyone.
Though this data is indeed very worrying for a parent, the fact is that it is true and that we need to protect our children from this trauma. Parentune, urges all parents to keep their children safe, by arming themselves with the right information and also educating their children about it.
Kindly
Login
or
Register
to post a comment. | Feb 19, 2015
With all the education it is still happening at the highest degree. SUGGEST we keep a close watch on our kids till the time they are big enough to tell us..... | Dec 17, 2014
Thank you Rajat. Its high time we shed our inhibitions and accept this unfortunate reality. Only then can we do something about it. thank you for your words. | Dec 16, 2014
Thanks Neetu and parentune for being bold enough to talk about this topic openly. it is scary but true. | Dec 11, 2014
Thank you for reading friends. Please share with your fellow parents, and please look out for our next article in this series, focussed on common myths surrounding sexual abuse of children.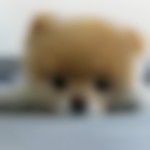 | Dec 09, 2014
this is so true and so scary, but we live in just a bad world and can't trust anyone. most abuse cases are done by people the child knows and willingly spends time with... such as uncles, chachas, mamas, taus, drivers, servants. i think we should make our children aware as soon as pssible. | Dec 06, 2014
Thanks a lot for sharing this topic to parent tune ..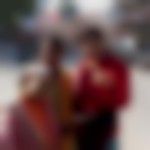 | Dec 06, 2014
It is a very imperative article indeed. Also kindly share thoughts on how best such a situation if unfortunately arises,should be best tackled in the child's behest,especially if the perpetrator is within the close family circle. | Dec 06, 2014
As parents, we must make the child feel secure so much so that whenever anything wrong happens, the child feels safe in sharing with us because often it happens that the culprit takes the advantage of this fear that the child has which restricts them from telling us.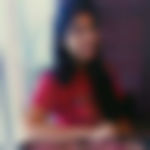 | Dec 06, 2014
Thanks a ton for sharing this. really helpful. | Dec 05, 2014
Really an eye opening blog... thank you patentune | Dec 05, 2014
thanks parentune, for raising such a sensitive topic and spreading awareness
+ Start A Blog
Top Parenting Blogs
Top Parenting Talks
Top Parenting question

{{trans('web/app_labels.text_Heading')}}
{{trans('web/app_labels.text_some_custom_error')}}
{{trans('web/app_labels.text_Heading')}}
{{trans('web/app_labels.text_some_custom_error')}}