Our Parenting & Baby Care Experts Panel
Dr. Pooja Mittal
Gynaecologist Dr Pooja Mittal is a gynaecologist and obstetrician practicing in Gurugram. Having an extensive experience of more than 15 years. She believes in following evidence based medicine with care and concern for her patients. She has done her MBBS and MD from Saurashtra University, Gujarat. She consults on high-risk pregnancies and delivery with post delivery care, laparoscopic and hysteroscopic surgeries, cervical screening, adolescent and menopausal problems, surgery for fibroids, ovarian cysts, and prolapse uterus. Dr Pooja Mittal consults at CK Birla Hospital, Sector 51, Gurgaon and at Family Health Clinic at sector 15, Gurugram.
Dr Shipra Mathur
Paediatrician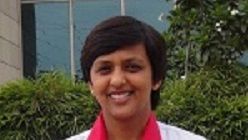 Dr Shipra has more than a decade of experience as a Paediatrician and is currently engaged at Fortis Memorial Research Institute, Gurgaon as Senior Consultant, Paediatrics and Neonatology. She attained her Membership in Paediatrics and Child Health (MRCPCH) from London, UK. She has worked in UK for over 10 years in General Paediatrics. She is the member of Indian Academy of Paediatrics (IAP) & Royal College of Paediatrics and Child Health, UK (RCPCH).
Dr Himani Khanna
Consultant Developmental Pediatrician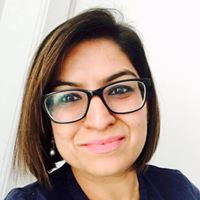 Dr. Himani is NALS and PALS certified and has an exhaustive experience in neonataology and is also a NRP instructor.Dr.Himani has expertise in Early Identification of developmental delay in children, Neurodevelopmental evaluation and treatment of high risk neonates and normal newborns, Children with developmental concerns like Autism spectrum disorders,ADHD, Learning disabilities, and habit disorders. She is also a Consultant Developmental Pediatrician at Continua Kids ( https://www.continuakids.com ), Paras Hospital and Rainbow Children Hospital.
Huda Shaikh
Nutritionist Miss. Huda Shaikh is a Nutritionist, clinical dietitian, health blogger, motivational speaker, healthy recipe designer, a certified diabetes educator by profession and the Founder and Director of Nutribond. Adding on to this she is also the founder of a movement named the period movement, which helps women understand the physiology, psychology and nutrition they need to have during menstruation. She holds a Master's degree in Clinical Nutrition and Dietetics from SNDT University and a Bachelor's degree in Microbiology from Bhavans College, Andheri. She has worked at LTMG Sion hospital as an intern and gained umpteen amount of experience in Clinical Nutrition. Huda has been in this field for the past 3 years and has closely worked with people suffering from various disorders including Diabetes, Hypertension, Cholesterol, PCOD and Thyroid. She has extensive knowledge about weight loss and has designed many healthy recipes.
Nitin Pandey
Education Expert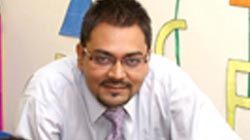 Nitin is a young leader who has led change initiatives in child development & education. He founded parentune.com with a belief that a proparent community could empower parents to achieve more for their child. He has led parentune to be the most rapidly growing parents community supporting more than a million parents. He believes that the lens to look at holistic child development needs to be broader than just education. To emphasize the importance of parents' role in a child's overall development, he embarked on the mission to drive a positive change in child development ecosystem through parentune.com. He is an engineer, a PGP from IMI Delhi and a laureate who was handpicked for the Leadership Program at IIM-B. He has also authored various case studies & case analysis with leading B-schools like IIM A, IIM B, MDI, IMI & Symbiosis.
Kumkum Jagadish
Psychologist and Counsellor Kumkum Jagadish is a Psychologist and Counsellor. She consults at different centers and through them spreads the importance of mental wellbeing. Last year she reached out to more than 5000 students and teachers through various sessions including, depression, sexuality, self-awareness, parenting and life skills development to name a few. She also has her own counselling practice, helping clients with emotional, depression, parenting, anxiety and other mental health issues.
Dr. Rakesh Tiwari
Sr Pediatrician Dr Rakesh Tiwari, MBBS, MD has done his Master's Degree in Pediatrics. He is Senior Consultant and Head of Unit, Department of Pediatrics and Neonatology, Paras Hospitals, Gurgaon. He brings with him extensive experience in the field of pediatrics and neonatology. His practice includes taking care of sick patients as well as routine well baby check-up and vaccination. He has special interest in the field of neonatology, blood disorders and infectious disease. He firmly believes in evidence based medicine. He provides a variety of services for infants, children, and adolescents to care for your child's general pediatric needs. By maintaining a regular check-up schedule, we can help prevent illness, detect hidden problems and monitor your child's growth and development throughout childhood and the teen years.
Richa Aggarwal
Counseling Psychologist She is a counselor, healer, guide, therapist and facilitator committed to deliver client-centered support and empower the individual in making informed decisions.Her area of expertise includes career counseling, adolescent counseling, infertility counseling, parent counseling, counseling for various behavioral and interpersonal relations, deaddiction , anger and anxiety management.
Dr. Manoj Yadav
Sr Pediatrician Dr. Manoj Yadav is a popular Pediatrician in Sector-15, Gurgaon. He has been a successful Pediatrician for the last 9 years. He studied and completed Diploma in Child Health (DCH), M.B.B.S, DNB - Paediatrics
Dr. Archana Reddy
Nutritionist & Lactation Expert Archana Reddy is a practising Lactation consultant with a background in Nutrition. Archana has 4+ years of experience in Lactation counselling and more than 6 years of experience as a Nutritionist. With a Certificate in Lactation Educator Training from University of California, USA, Archana educates mothers how to breastfeed which includes right positions, effective latching, pumping and how to increase breastmilk production. She is currently working as a Lactation Consultant at Rainbow Hospital, Banjara Hills, Hyderabad.
Dr. Susrat Das
DNB PEDIATRICS, APGPN(BOSTON) Dr Susrat Das is a practicing pediatrician at Balyashree Clinic Bhubaneswar for the last 13 years. He has extensive interest in areas like Vaccinology, Pediatric Asthma, Pediatric Nutrition. Dr Susrat Das is also a Speaker at national forums and KOL for many Pharma MNC.
Dr. Roopa Srinivasan
Developmental Pediatrician With over 15 years of experience as a practicing Developmental Paediatrician, Dr Roopa Srinivasan is currently the head of the Clinical Services at Ummeed Child Development Centre, a leading Not for Profit Organization that works in the space of child development and disabilities in India. She is the Coordinator of the Indian Academy of Paediatrics Accredited Fellowship Program in Developmental and Behavioural Paediatrics at Ummeed.
Dr. Narmada Ashok
Pediatrician Dr. Narmada is a Pediatrician with special interest in Asthma and Allergy. She has keen interest in health education and believes in empowering parents about their child's health. She believes that on-time health education will lead to a healthy next generation. With an under graduation from Coimbatore medical college and post graduation from the famous Institute of Child health, Egmore she is also a member of Royal college of pediatrics and child health, UK. She is an alumnus of Diploma in allergy and asthma course and now a faculty for it. Apart from routine pediatric care she specialises in all allergy related procedures like allergy skin testing and immunotherapy. Dr Narmada practices at Nalam medical centre and hospital, Vellore.
Rachel Deepthi
Registered Dietitian - Maternal & child health Rachel is a chennai based Registered Dietitian with 7+ years of experience. Specialised in Maternal and child health nutrition, diabetes management, sports nutrition & weight management. Her passion for nutrition education had driven her to deliver talks in schools, colleges, NGO's, sports academies & TV shows. She constantly engages in research and her articles are also featured in English & Tamil regional magazines.
Consulting Experts
Vandana Chawla
Nutritionist & Lactation Expert, Consulting Expert Mrs. Vandana Chawla, Regd. Nutritionist with UKVRN and a Certified Dr Sears' LEAN Coach, has over 20 years of experience in the area of Nutrition. Starting her career, as a Nutrition Lecturer at SNDT Women's University and then moving on to conducting Workshops, and then working as Nutrition Consultant Hero Baby (Cairo, Egypt) , Nutrition Expert, ARMMAN, Parentune (India), she has gathered expertise in the field of Infant and child nutrition. She has authored 2 books, the latest one is an ebook on Starting Solids. Recently, conducted a Training workshop for the Nutritionists at Cuddles Foundation and also for the parents of Bright Academy Siliguri. Continuing with learning, she is undergoing an Online Lactation Consultant Training Program. Nutribaby Care, India's first Paediatric Nutrition Community on Social Media with over 22k mothers is led by her.The motto is, You ask and I am there for you..& together we shall make Motherhood a beautiful journey.
Swapna Nair
Education Expert, Consulting Expert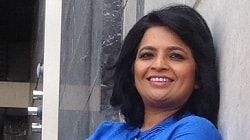 Swapna's mission is to transform lives. She is an optimist, a dreamer and passionate about igniting a spark in others. A Fulbright scholar, Swapna holds a Masters degree in Counseling and Psychotherapy, and has over 25 years of experience in teaching, counselling and training. She loves travelling, reading and acting.
Puja Sharma Vasisht
Sr.Nutritionist, Consulting Expert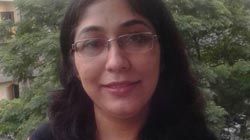 Puja is a qualified nutritionist from the reputed Lady Irwin College, Delhi. She has had a work experience, spanning over various areas of nutrition, including diet for children and weight management. After having her daughter, Puja developed an interest in paediatric nutrition and worked with a paediatrician on the same. Puja currently heads the nutrition wing at Parentune.com.
Dr Jayashree Shiwalker
Developmental Pediatrician, Consulting Expert Dr. Jayashree Shiwalker is the director of Child Development and Activity Center. She has been the Ex Member State Advisory Committee, Govt. of Maharashtra and Ex President of Child Welfare Committee, Nagpur.Dr. Shiwalkar has conducted several workshops for students, parents and teachers and written numerous articles on Child Health and Child Development. She is the Recipient of Best Branch Award as President AHA Nagpur 2019, Nari Samman..Nagpur Mahanagar Palika, Woman Achiever...Madhav Netralaya.
Nidhi Jain
Clinical Psychology and Psychotherapist, Consulting Expert Nidhi Jain works as a psychologist at Prafulta Psychological Services in the area of communitymental health. She has completed her Bachelors degree in Psychology She has subsequently completed her Masters in ClinicalPsychology,in 2003,from S.N.D.T. Women's University, Mumbai, ranking first in the state of Maharashtra. She also has an Advance Diploma in Counselling and Psychotherapy andInternational Certification in Somatic Psychotherapy.With her experience in this sector, Nidhi actively pursues making mental health care accessible tothe community at large. She regularly conducts workshops and interacts with groups to spreadawareness about mental health, educating and equipping them to deal with life.
Dr. Lalita Mayadeo
Gynaecologist, Consulting Expert Dr. Lalita is the head of dept of obstetrics -gynaecology at V.N. Desai Hospital Mumbai and a consultant Obstetrics and gynaecologist at Surya Hospital and Gurunanak Hospital Mumbai. Her areas of special interest are high risk obstetrics and infertility.
Sunita Belligundu
Remedial Educator, Consulting Expert Sunita Belugundu is an RCI Licensed Special Educator with 10 years of experience working with children with various additional needs. Expertise also in Counseling children and parents on various issues. I hold MS in Counseling and Psychotherapy, B.ed in Special Education. Also certified as Art Based Therapist . Currently she is working as a Special Educator and Counselor for a CBSE school at Bangalore. She works with children across age groups and her passion has been to work with children and enrich their lives with the right support and intervention.
Dr. Vibha Krishnamurthy
Developmental Pediatrician - Autism, Consulting Expert Vibha Krishnamurthy is a Developmental Pediatrician with 21 years of experience in working with children with disabilities and their families in India. She trained in Developmental Pediatrics at Children's Hospital, Boston, and founded Ummeed Child Development Center in Mumbai in 2001 where she is currently the Executive Director. Ummeed is one of India's leading not for profits that works with children with disabilities and their families. She serves as an expert on Early Childhood Development and Disability for the Govt of India, WHO and UNICEF.
Dr. Koyeli Sengupta
Developmental Pediatrician - Autism, Consulting Expert Dr. Koyeli Sengupta is a Developmental pediatrician and Director of Autism Intervention services at Ummeed Child Development Center in Mumbai and Consultant in developmental pediatrics at SRCC-Narayana Children's Hospital in Mumbai. Dr. Sengupta is the lead for Ummeed's ECHO Autism program, a training program for pediatrcians as well as the WHO-Autism Speaks Caregiver Skills Training (CST) program in India. She is a member of the International Society for Autism Research (INSAR), a Resource member of Forum for Autism (FFA)- the largest parent-support group in Maharashtra and serves on the Secretariat board of the International Developmental Pediatrics Association (IDPA).
Jill Sanghvi
Therapist, Consulting Expert Jill Sanghvi has been with Ummeed Child Development Center since 2009. She is currently a counselor and training manager at Ummeed. Jill has a Masters in Psychology from Mumbai University and a Masters in Mental Health Counseling from Pace University, New York. Jill has been drawn towards narrative ideas and practices since she started working at Ummeed. Jill engages in therapeutic conversations with young people and families experiencing disability. She is a part of the team that runs the family support group at Ummeed. She also enjoys teaching in the various mental health training programs offered at Ummeed with a particular interest in working with communities in the local context. Jill also engages in group conversations with people and practitioners from the community experiencing burnout, violence and trauma.Jill is also on the resource committee of Forum for Autism, a parent body for people and families experiencing Autism. Jill is currently a PhD student at Vrije Universiteit Brussel exploring lived experience and the social construction of Autism and as a part of her research.
Shamin Mehrotra
Director School Outreach Services and Sr. Mental Health Therapist, Consulting Expert Shamin is the director of school outreach services as well as a senior therapist and member of the senior management at Ummeed since the past 15 years. She works with the broader space of education and supports schools to promote and facilitate inclusion of children with diverse learning needs within mainstream settings. She collaborates with schools to create the right culture and practices that are centered around acceptance of diversity and creating safe spaces to support children reach their maximum potential. An integral part of Shamin's work is her passion for working with children with disabilities and their families and providing them with ongoing mental health and counseling support to enable their journey in a positive direction.
Dr. Vidya Ganapathy
Psychologist, Consulting Expert Dr. Vidya Ganapathy, Consultant Psychiatrist has 15 years of experience in the field of Psychiatry. She has trained at Nair Hospital, Mumbai and NIMHANS, Bangalore in Child Psychiatry, her special area of expertise. As a certified therapist for Early Intervention in Autism, she designs and implements Individualised intervention plans for children on the autistic spectrum.
Jeyapriya
Managing Director of Kriyative Learning solution international private limited, Consulting Expert Mrs. J. Jeyappriadhevi is the Managing Director of Kriyative Learning solution international private limited, an educational in 100 in the women innovation and research organization.Certified from Harvard university, she is an eminent authority on multiple intelligences in primary and pre-primary curriculum for schools. She is designated among one of the top 100 in the women Transforming india in 2019 by Niti Aayog, New Delhi. Her area of expertise includes Multiple intelligences in learning framework, Pedagogical intelligence and Artificial intelligence and its uses in learning.
Dr. Sunita Ghike
Sr. Gynaecologist, Consulting Expert Dr. Sunita has an experience of close to 30 years in the field of gynaecology and is currently working with Zulekha hospital Dubai. Her areas of interest include safe motherhood, recurrent pregnancy loss, high risk pregnancy and social obstetrics.She has presented many publications in national as well as international journals and also has been a public speaker at various forums.
Dr. Pranjal Kale
Pediatrician, Consulting Expert Dr. Pranjal is a practicing pediatrician as well as a pediatric intensivist at P.D. Hinduja hospital. She has been practicing since the past 18 years. She believes in the holistic health of children. Her endeavour is to give the best possible course of treatment and advice to the parents.
Shalu Mehrotra
Psychologist, Consulting Expert Shalu Mehrotra is aSenior Psychotherapist at Prafulta Centre for Psychological Wellness. She has been working in the field of Counselling since 1996 and has been with Prafulta since 2001. She coordinates the work of 'The Don Bosco Advanced Diploma in Counselling Psychology. She also coordinates the work of the Counseling, Career Guidance and Mental health initiatives at Prafulta. Her passion is to take mental health to society . She conducts programmes on emotional development for teachers, parents and counselors on various emotional issues.
Dr. Mrunaal Jaamdaar
Ayurveda Doctor, Consulting Expert Dr. Mrinal, she has been working as Ayurvedic Practitioner for the last 14 years, is Secretary of Vidarbha region of Ayurveda Vyaspeeth and she has her own clinic in Nagpur called Shri Ayurveda Panchakarma.
Dr. Gunjan Kedia
Orthodontics, Consulting Expert Dr. Gunjan Kedia who is a specialized dentist with 10 years of experience and trained in correcting, preventing and intercepting , developing malocclusion. She is also a national and international speaker. She is currently associated as an orthodontist consultant with Nahar medical center Mumbai as well as several other clinics. She specializes in all kinds of braces.
Dr. Veethika Kapur
Speech and Hearing consultant Dr Veethika Kapur (MASLP, BASLP,Mumbai university) is a Senior Speech and Hearing consultant with 14 years of experience . She is mainly into Paediatric Audiology and speech therapy. She is also the founder of V-Listen Speech & Hearing Clinic in Gurgaon.
Saraswathy Janakiraman
Founder & Creative Head at WI-KALP- Home for Creative Minds Saraswathy is a Phonics Consultant, Homeschooler, and Storyteller with more than a decade of experience in the field. Passionate about promoting the joy of learning in children, She plays different roles – teacher, trainer, coach, mentor, and consultant – as a Founder of WI-KALP. The sessions are built around creativity, innovative models and make the learning journey enjoyable and memorable. As a phonics consultant, she started adding great value by providing customized learning opportunities in a positive group environment. Home-schooling is a core vertical through which she is enhancing kids' learning experience as small as three years old.
Dr Amarendra Jha
Consultant Physician Intensivist Dr. Amrendra Jha is a renowned consultant physician Intensivist in Delhi-NCR. He has more than 10 years of experience in intensive care units in Delhi Government Superspeciality Hospitals Like Chacha nehru Hospital, IHBAS, Delhi state cancer Hospital and Rajiv Gandhi Superspeciality Hospital.
Kiran Tevtiya
Child Behavioral Psychologist Kiran is a Child Behavioral Psychologist practicing at multiple pediatric clinics in Mumbai. Through in person as well as distance consulting, She supports parents in addressing emotional and behavioral challenges of children. She is a post graduate in Counseling Psychology and has done studies in "Science of Parenting", "Child rearing" and "Introduction to Developmental Psychology". She comes with an experience of having worked with many children in a day care, school and clinic set up.
Sreevidya Iyer
Consulting psychologist/ REBT therapist Sreevidya is a consulting psychologist and she deals with clients of all age groups. She is specialised in dealing with day to day problems like grief, depression, anxiety, stress, child self esteem issues, teenage problems etc. She is a certified Rational emotive behavior therapist and believes in addressing people problems and also feel that their distorted thoughts as the root cause of any unhealthy emotion and not the situation.
Dr Anuj Rastogi
Sr. Pediatrician & Director NeoNatal Health Dr. Anuj Rastogi is the Founder ofTara KIDS- Director NeoNatal Health Service of Sushila Jaswant Rai Hospital, Meerut and has a vast experience of more than 20 years.
Dr Reubina Singh
Gynecologist, Infertility Specialist & Founder of Grace fertility center Dr. Reubina Singh has more than 12years of experience and is trained in Germany and is the leading IVF specialist in India. More than 10,000 couples are successfully treated by her who were struggling with infertility disorders & she has brought joy to their lives. Dr. Reubina Singh's areas of expertise are IVF, IUI, ICSI, and surrogacy. She also specializes in the treatment of recurrent miscarriages, endometriosis, and ovulatory disorders. She also has performed many ICSI, IUI, surrogacy, surrogacy with OD, and frozen embryo transfers procedures. Her IVF success rate is one of the best
Dr Sarnaya K
BDS, MDS ( Pediatric and preventive dentistry) Dr. Saranya K is a passionate Pediatric Dentist with 10 years of clinical experience in the field. She has handled children of ages ranging from newborns to adolescents. Additionally, Dr. Saranya has also worked in multispecialty hospitals and performed cases in collaboration with specialists under general anaesthesia. She practices a preventive approach and emphasizes on maintaining a cavity free healthy oral environment right from infancy. She encourages regular dental checkups to prevent the occurrence of early childhood dental decay. She is adept at providing all types of dental procedures for children.