Indian Baby Names for New Born
William Shakespeare said – 'What's in a name?' – well, so much! Who knows it better than a new mom or an expecting mom. How exciting it is to decide a unique baby name for your newborn. Are you an expecting mom & looking for baby name ideas? Parentune lists 40,000+ baby names for you to pick one from for your new born baby or to be born bundle of joy!
This baby names finder tool allows you to filter and find most popular child names basis gender (baby boy, baby girl), religion i.e. Hindu, Muslim or Arabic, Sikh or Punjabi, and Christian baby names.
Baby boy and girl names
Get list of Indian Baby Boy and Girl Names, Gender Wise Baby Names Ideas with Meaning. You can search baby names from every alphabet as per numerology
Religion wise Baby Names
Get list of Baby names in Indian religions. Hindu, Muslim, Sikh, Christian baby names with meaning
Gender wise baby names in Indian religions
Baby names from A-Z
Baby Name Finder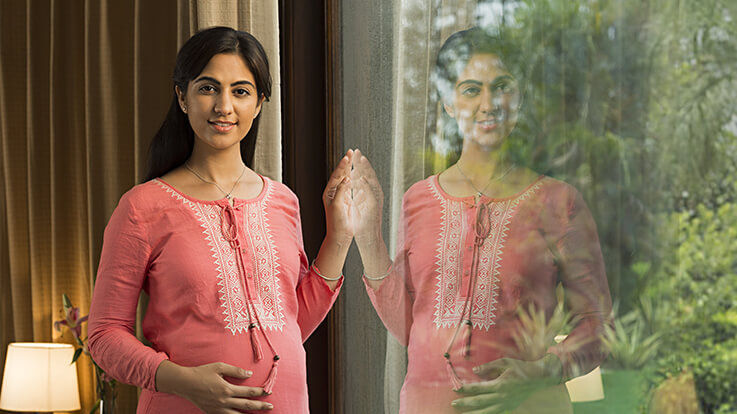 Harpreet Suri Oct 19, 2021 | Pregnancy | Gender | Names | Meaning |
| --- | --- | --- |
| Girl | A'dab | the person who brings hope to the family |
| Girl | A'idah | Something of value given in return of some thing good, Rewar... |
| Girl | A'ishah | the one who is characterized by success or having favorable... |
| Girl | Aa'idah | Name of a female narrator of Hadith. |
| Boy | Aaaqil | One who is wise and intelligent. |
| Boy | Aaarabisk | A person who is wishful and healthy |
| Boy | Aaban | Name of the Angel, 8th Persian month, angel of iron, name... |
| Boy | Aabdar | Name aabdar has a quranic origin which means Moon light, e... |
| Boy | Aabdeen | Worshipper |
| Girl | Aabha | Glow; Splendour; Light; Brilliance; Bright and Radiant; Glor... |
| Boy | Aabharan | means jewel, a variant form of name Abharan which means jewe... |
| Boy | Aabhas | Sense or Feelings, has a Sanskrit meaning as realization |
| Boy | Aabhass | Awareness; A variant name of Abhas which means realization |
| Boy | Aabhavannan | Light; also means torch bearer who brings light |
| Boy | Aabheer | means a Cow-herd in Sanskrit, it also means one who is fearl... |
| Boy | Aabher | means a Cow-herd and is variant form of name Aabheer |
| Boy | Aabid | The word aabid means powerful, complete, worshipper of all... |
| Girl | Aabida | This can be the female case of name aabid, it means Worship... |
| Girl | Aabidah | Worshipper |
| Boy | Aabideen | Zainul abidin is a Islam name for baby Boy and meaning is Or... |