Parenting
Choosing your Birthing Experience: Normal or Cesarean or VBAC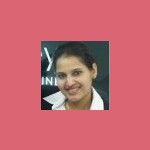 Created by Gaurima Updated on Jun 10, 2019 After months of eager anticipation, the birth of a baby is nothing less than a beautiful miracle for expecting parents. Naturally, the anxiety about the delivery being without complications is foremost in their minds.
I recently bumped into an old friend in a shopping mall. She instantly gave me a hug, and it took me a few seconds to comprehend that she was full-term pregnant, and dressed in stylish pregnancy attire. She was delighted to know that the two bouncy children accompanying me were mine, and was instantly curious about the type of delivery I'd had.
While I was narrating my story, she looked almost shocked to know that my elder son (7 years old now) was a cesarean delivery and my younger son (4 years old) was a normal delivery. Knowing what she knew now, she couldn't control her curiosity bundled with confusion about how a vaginal birth had followed the first C-section. She asked me a lot of questions about the possibility of a VBAC (Vaginal Birth After Cesarean) and, of course, also asked me to compare both modes of delivery.
An hour and a half later in the coffee shop, she was a happy, confident person and was armed with a lot more information for when her time came. Here is my comparison of the two birthing experiences I had.
The Birthing Experience – Vaginal Versus C-Section
I became a mother for the first time through an emergency cesarean section, as my cervix couldn't dilate despite being in labor for seventeen hours. To sum up my experience-
As my baby was making the first connect with this world through a big incision in my stomach I couldn't feel much of anything
Though the shot of anesthesia in my spine had taken away all the pain, it had also taken over complete control of my body. I could see, with droopy eyes, my baby in the hands of the doctors. My heart was pounding hard to hear his first cries which were being forced out of him as he was too sleepy, (courtesy of the anesthesia) and then I saw the nurse take him away
Every cell in my body wanted to touch my baby but I felt too drowsy to even string a normal sentence. I cried, but I was not even capable of wiping my own tears as my hands lay helpless by my side.A big contrast to my first experience was my normal delivery
When I gave birth to my younger one he was so charged up and alert that he was busy looking at the lights on the ceiling while different people kept taking him here and there
He was immediately handed over to me still wet with amniotic fluid. He and I looked at each other and believe it or not I discovered what love at first sight felt like. That first moment, his expressions, the content that both he and I felt when he came to my embrace, are sealed forever in the frame of my heart as the moments of a lifetime. Again, my eyes welled up but this time I could joyfully wipe my tears
Postpartum Experience – Vaginal Versus C-Section Birth
After the birth, began journey of getting to know each other. Here are some of my key experiences-
During both the times holding the child was difficult in initial days till the stitches were recovering
Although the pre-birth pain is more during vaginal delivery when compared to a cesarean section, the post-birth pain was significantly low in the former case
The heavy dosage of medication used during my c- section was quite harsh on my stomach, creating bowel problems for at least a week post-delivery
Breastfeeding After A Vaginal Birth And A Cesarean Section
Breast-feeding was a big challenge after the C-section birth as my baby was kept in the neo-natal ward for two days. I was asked to abstain from feeding which led to a delay in the natural reflex of suckling coming into action
My younger child was brought to me to nurse after 2 hours of birth and there was barely any challenge as he took to me in the most natural manner
Post-Partum Recovery After A Vaginal Birth And A Cesarean Section
Recovery after a vaginal delivery and a C-Section take different amounts of time, since a surgery of any kind requires special post-operative care.
After the C-Section, a lower back pain became my constant companion for a few months, although I think it was compounded because of poor posture while handling my baby
It took longer for me to get back to my fitness routine because of the stitches that needed to heal completely before attempting exercise of any kind
VBAC – Is It Possible For Everyone?
A VBAC (Vaginal Birth After C-Section) is certainly a possibility when certain factors are favorable in the pregnancy. These include a low transverse incision during previous Cesarean Section, no major health issues and the baby's position being normal in the uterus. When I opted for a VBAC, initially I was advised against it, as my previous C-Section was a classical vertical type. But I discussed it further with my gynecologist and expressed my wish to give birth naturally. She explained every detail to me patiently and cleared all my doubts. She told me that she was 90% sure of my success, and she would take care of the remaining 10%!
When Should A VBAC Not Be Attempted?
While as an expecting mother you might wish to have a natural birthing experience, some of the contraindications for VBAC include-
Unknown uterine incisions
 
Previous history of major surgeries, or uterine ruptures
 
Less than two years from previous delivery
 
These experiences are entirely mine, but in a nutshell give you a picture of what a vaginal birth and a C-Section could involve. I hope you find this information useful when it's time for your own miracle to arrive in this world. Do read my blog detailing the VBAC experience if you have further questions about VBAC.
Did you find Gaurima's blog informative? Have any personal birthing experiences you'd like to share with us? Tell us in the comments section, we'd love to hear from you.
Kindly
Login
or
Register
to post a comment.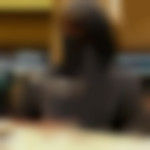 | Jun 24, 2019
such a cute story idk why but it was simply love to read about the experience going to be a mother for the first time and its mixed type of experience alot of happiness and aloooooooooot of confusions😋😋😋😋 | Apr 11, 2018
thanks for help... | Apr 11, 2018
thanks for help... | Apr 11, 2018
thanks for help...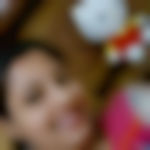 | Oct 29, 2017
thanks for sharing this blog. mere beti c-section se Hui h or ab mai 2time pregnant hu,I hope k mujhe ab 2baby normal ho, Mai apne dr. se bhi ab baat krugi is baare me. | Sep 12, 2017
I too wanted to go in for VBAC but my gynaecologist didn't allow me to even think about it stating possible dangers I might have to go through if I plan to opt for it. Gaurima going through ur blog , I believe it's not that bad, as is projected .thanks for sharing this informative blog, I am sure it's going to help many pregnant women in taking a call.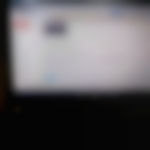 | Jun 17, 2017
nice blog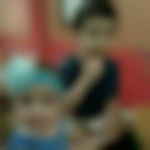 | Apr 18, 2016
I think breing women and bringing a new life through u is a big time achievemwnt than how u deliver it. I really dont understand why most women think that natural birth us a big time achievenent. If so then I feel C section mothers as if has not done justice as being girl. Remember both d deliveries share common thing that is keeping baby safe in there womb n doing best n every bit of ur life to keep it safe. So how cum one day of vagina delivery is an achievement?? In case of normal delivery women suffers pain for 1 or 2 days but a c section mother can some times take entire life recoveryg from section n its side effects. THEN HOW CAN U STILL SAY UR ONE DAY PAIN IS A BIG TIME ACHIEVEMENT??? And other thing I really dont feel that its love at first site seeing baby. What as a mother I have felt is... love kees on growing every day and with every breath ... Bond between u n baby gets stronger n stronger... When my baby came in my arms no doubt I was very happy but the feeling that I am actually her mother took me time to realise... As I think first responsibility came in n then eventually love grew up.. May be I am slow to accept change . But to conclude ....bringing a life through ur body is biggest achievement then the mode of it. | Apr 12, 2016
I totally relate to ur experience of first pregnancy n delivery. Yes waiting for ur blog on vbac. I too had first baby thru c section. Ur blog shud b helpful for planning my second baby. Having baby naturally is an experience in itself. Being woman n giving birth naturally is also one achievement. Conmection with baby ia instant than in c section. Waiting for ur blog on vbac. | May 13, 2013
It will be there very soon :) | May 13, 2013
hey payal i am eagerly waiting u r next post regarding VBAC . | May 11, 2013
hey Payal .. Nice to know your view ... and lot of moms feel happy choosing either alternative but the idea is to choose with information and there should be no guilt for what so ever. Rest you took the talk from choice of birthing to morning adulation to cancer to super market and you certainly made me smile :) I would just say that you have the very right to think that way so have all. | May 11, 2013
Here is an excerpt from it I am a mother, and believe me, when I was pregnant, I did not think of whether I would love my baby or not. I did not think what kind of money my doctor would get. I did not think what is natural and what is organic. I did not think of the pain I would have to go through to give birth normally, or the post operative care in I had a surgery. The only thought in my mind was, I want a healthy baby. I want my baby out the safest way available to human kind today. Yes many things are natural. Its perfectly natural to go out in the fields for your morning ablutions, but you dont, do you? Its perfectly natural to live out your life and not go to a doctor, let cancer have its way with your body, chemotherapy is after all not natural. Its natural to hunt for food and gather wild berries, supermarkets are not natural. I did extensive research before deciding. I heard out stories of friends and relatives. I googled and went to libraries. It took me 6 months to finally decide. I will not tell anyone to not go the natural way... but I will definitely say this- I took an informed decision to have Cesarean and I have not had any problem till date about it. And I have never felt guilty for being too posh to push. | May 11, 2013
Long back I had written a blog post on my own experience, on the Cesarean/ Natural Birth dilemma... you will find it here- http://smellingorangesonwinterafternoons.blogspot.in/2009/04/cesarean-natural-birth-dilemna.html | May 10, 2013
yup .. it's great to know about your positive experiences :) but I had a fair trial for natural birth and had undergone 17 hours of labour already before the c-sec. Moreover so it became an emergency c-sec and the dosage of anaesthesia and its administration also made the difference. And a lot depends on the mother's awareness vis-a-vis birthing procedures, hospital standard practices and procedures. | May 10, 2013
I had two c secs and despite the epidural which wore off in a couple of hours. I was awake, alert and held my babies before the umbilical cord was cut. I breast fed them immediately and then on demand as they roomed withe and not in a nursery. My recovery post both c secs was fast, pain free and comfortable!!! Also no back pSin I can blame on my c secs. I think there r enough stories doing the rounds of the pitfalls of a c sec but I had two very positive experiences.
+ Start A Blog
Top Parenting Blogs
Top Parenting Talks
Top Parenting question