Education and Learning
EWS/DG Category : How To Register & Apply Online for Delhi Nursery School Admission 2019 ?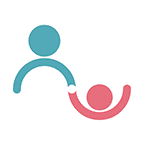 Created by Parentune Support Updated on Nov 23, 2018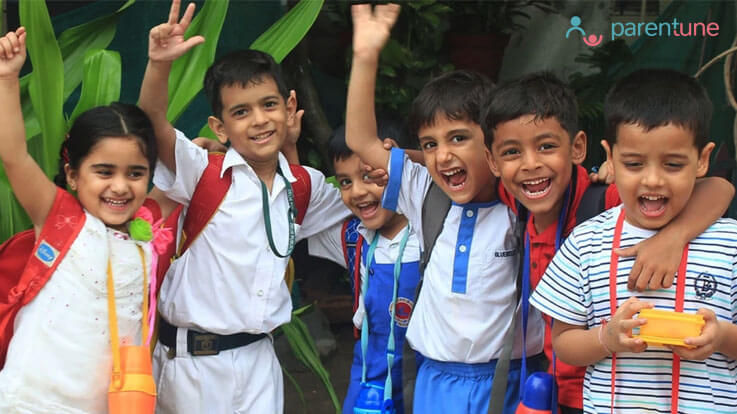 Air pollution in Delhi is for sure hitting the headlines. Where the smoke has choked the fresh air, the fear of nursery admissions is also going to wrap the parents. And when December is around the corner, the anxiety soars high for them. DOE (Delhi Directorate of Education ) is managing the admission system in capital. It continuously works for improving the education system and that's why has introduced " online nursery admission" process.
Delhi Nursery School Admission through EWS/DG Category
With the orders from DOE, every private or govt aided school shall reserve the seats for some special segments in society like
EWS( Economically weaker section), which hold parents earning less than 1,00,000 per annum.
Disadvantaged category (DG) or people belonging to schedule caste,disadvantages.
Delhi govt has reserved 25% seats for them in private schools and RTE allow every child to seek admission in his or her neighbourhood school under reserved category. The admission forms can be easily availed from the school reception and submitted offline. No extra fee can be demanded from EWS/DG, however help desks are available for their help in schools and localities.
Helpful Read: Nursery School Admissions in Bangalore, Karnataka 
Admission Procedure of Nursery Admissions
School shall display the number of seats available for admission under different categories like general, EWS, Disadvantaged etc.

Schools can opt any way to release the seat information and the admission forms. They can go for online, offline or both the methods.

Parents shall fill the admission form for the desired schools and submit it as per the norms described by the school.

The receipt of acknowledgement shall be provided to parents for the form submitted, with an registration number for further correspondence.

If the applications for admission are in excess, then school shall opt the "draw of lots" to choose the admission applicants.

The procedure of lottery system, shall be transparent and conducted in presence of school staff and parents . It should be recorded for keeping the clarity.

There after, screening process is conducted by school to finalise the admitants after verifying the original documents.

EWS/DG Category Admission Forms Availability:
They are available offline( at school reception or online) or some schools select both means. For the EWS, category forms are available on the counters. Parents can get all details over the counter or with DOE department.
Point System: ( Open categories)
These days, schools are relying on point system to have better transparency in admission. These points are allocated to the applicant child, on the various parameters like
Neighbourhood. For example 0 to 8 km aerial distance between school and residential address, gives approx 70-80 points.

Sibling quota fetches 20 points to child having sibling in same school.

Alumni may draw 5 points.

Girl child is given 5 points ,as per girl child parameter.

First child is also a criterion for few schools.
NOTE: The above parameters may change from school to school. Also check, that the information regarding parents dietary practices is irrelevant to the admission criterias.
Age limit for Gen/EWS/DG Category:
The criteria of maximum and minimum age to seek admission in pre school, ( nursery, preparatory/Kg and 1st class) are fixed by the Supreme Court. They shall be minimum 3+, 4+and 5 + years as on 31st March 2019, for the respective classes. As if, no maximum age limit has been set by the court.
Available Surery Seats at Entry level:
A school shall open not less than the maximum seats available for admissions in last 3 academic years. The seats are reserved for EWS(25%) disadvantaged, minority, girl child and staff,as per the govt norms.
Fees & information EWS/DG Category
Only registration fee of Rs 25, shall be charged by school for the admission form. The purchase of prospectus from school is not mandatory, though it can be offered for sale.  
Documents Required
For EWS, parents shall be ready with the income certificate. Those who have copy of BPL/AAY/ food security card cannot be  asked for income proof.

Aadhar card of any single parent is required.

Proof of residence is required and it could be Telephone bill, electricity bill, ration card, voters card.

Birth certificate of applicant is highly important.

Certificate of disadvantage in case of relevant quota.

First child or girl child document is also required if applicant is eligible for the same.

Medical certificates are also asked from some schools.
NOTE: Supreme Court has not compulsory the Aadhar card of child yet. Though few schools may ask for the same or domicile.
Tentative important dates for nursery admissions 2019-20 ( Gen/EWS/ DG)
Uploading of dates and details of open seats by school from 2nd week of  January 2019.

Taking suggestions from school by team set at zonal levels: 3rd week of January, 2019

Opening of online module for filling the admission form: 3rd week of January, 2019

Last date to submit the online form : 3rd week of Feb, 2019

Date of draw of lots: 2nd week of March, 2019

Date of draw : 3rd week of March, 2019
As per the DOE, the forms this year will start in January and the link for all the details will be available on their website along with the websites of respective schools. For more refere website is www.edudel.nic.in
Quick Dos & Don't During Nursery Admision Sessions
Stay updated with all the information online, offline keeping track on websites. You can join various online groups and communities of applicant parents.

Try to apply in a couple of schools to be more lucky with your choice of schools.

Submit the forms carefully and on time to stay eligible for best schools. As computerised forms may be rejected due to filling errors which cannot be reapplied with similar applicant details.

Keep your documents ready for no last hour rush.( Preferably scanned photos of both parents and applicant,birth certificate with size upto 100 kb) in case of online submissions.

Registration number provided by school shall be reserved for all future references.

Presence of parent at the time of draw is not going to add advantage to the applicant. Though it is helpful to stay in touch with the admission updates.
Wishing all parents and the young birds a safe and good admission take off.
Kindly
Login
or
Register
to post a comment.
+ Start A Blog
Top Education and Learning Blogs
Top Education and Learning Talks
Top Education and Learning question