Health
Diet to Lose Baby Weight Post Pregnancy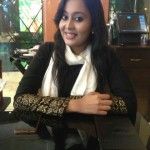 Created by Huda Shaikh Updated on Apr 09, 2019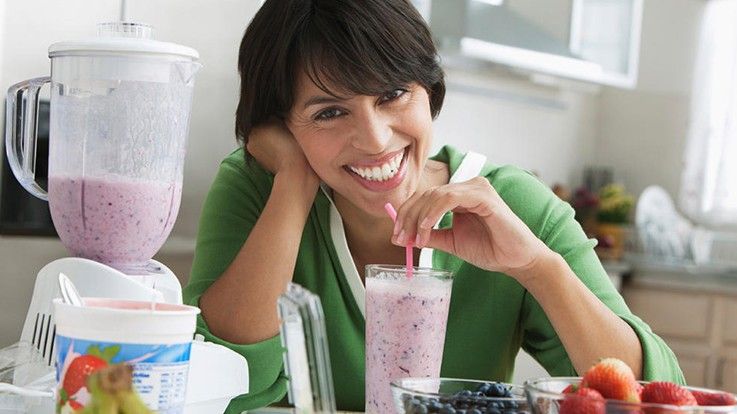 Do you feel frustrated with the weight you've gained during pregnancy and now want to shed it? I'll let you in on a secret: patience is the key. Don't be in a hurry; wait till your baby turns 6 months old, and will start taking top feeds and not be dependent solely on you. Celebrities have personal trainers and an army at their disposal to guide them through baby weight loss. What we have for you are some handy child weight loss tips or diet plan that will get you that much closer to the body you always wanted.
What Should Be Baby Weight Loss Diet Plan Post Delivery?
1. Say 'No' to Crash Diets: Your body has gone through a lot of mental and physical changes in the past nine months, and hence you need to go slow. Also, as you will be breastfeeding your baby it is extremely important to keep tab of your diet. Depriving yourself of adequate food or starving yourself will affect your health and ultimately the health of your little one. Eat a well-balanced diet, with small and frequent meals, and make sure that you do not dip to less than 2,000 Kcal per day.
     #ParentuneTip: Feeling hungry? Have fruit, salad sticks, whole wheat crackers, a cup of Greek yogurt or a handful of roasted sunflower/pumpkin seeds. 
2. Breastfeeding is the Best: Many studies have advocated that breastfeeding can help in losing post-baby weight faster. Usually, when you're breastfeeding, you need to consume about 2800-3000 calories a day. Make sure these calories come from nutritious foods (fruits, vegetables, oats, daliya, brown rice, milk, paneer, yogurt and so on). Stay away from refined, processed and sugary foods as these are just going to add on more kilos rather than doing any good to your body.
3. Maximize on Nutrition: When you're nursing it's extremely important to eat protein and fiber-rich food that will also benefit your child. Protein-containing foods like milk, paneer, and yogurt are great sources of calcium too. Apart from these chicken, beans, dal, fish (a great source of omega 3 fatty acids!) are important for your body. 
    #ParentuneTip: Don't forget to include almonds/walnuts/sunflower seeds/flax-seeds/chia seeds as these are energy dense and help in keeping you full for longer.
4. Keep Yourself Hydrated: A good amount of water goes into the production of breast milk and not drinking enough can make you feel dehydrated. Drinking enough water shall speed up your metabolism and keep you full, so consume at least 8-10 glasses of water a day and go up to 15 glasses if needed.
5. Beauty Sleep: This might seem next to impossible but not getting enough sleep can make your weight loss journey difficult. While you're on 24x7 baby duty, getting enough sleep is necessary. Sleep deprivation can lead to stress and ultimately the production of the hormone Cortisol, capable of creating havoc in the entire body. 
    #ParentuneTip: You should be sleeping for about 7-8 hours every day; take naps whenever your baby sleeps and catch as many naps as you can during the day.
6. Exercising is Fun: Exercising is necessary, of course! But before you think of slipping on those gym shoes don't forget to consult your doctor. You can start with aerobics and strength training, which will help in burning excess calories. Start with going for a walk for at least 30-35 minutes(break it up into two parts if required) a day to get your body going.
Got any more child weight loss plan? Write in and help fellow moms shed the kilos.
This content has been checked & validated by Doctors and Experts of the parentune Expert panel. Our panel consists of Neonatologist, Gynecologist, Peadiatrician, Nutritionist, Child Counselor, Education & Learning Expert, Physiotherapist, Learning disability Expert and Developmental Pead.
Kindly
Login
or
Register
to post a comment. | Mar 10, 2020
, | May 05, 2019
my son is 5 month old my weight is 50 kg. but meri delivery ke bad se mera pait buht nikal aya hy. meri height bhi zada nahin hy isliye buht ajeeb figure hogya hy. 😔 please tell me mein kese apna weight loss karon? meri delivery 4th December ko hui hy normal delivery hui hy but episiotomy hui hy now tell me pait ka kya karon?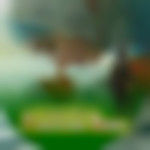 | Apr 17, 2019
I want to reduce Belly fat!! | Apr 17, 2019
I reduced weight but my belly fat is not reducing as my baby is 3. 5 months old... kindly tell me some remedy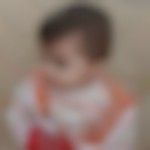 | Apr 12, 2019
I am EBF-ing. I take a walk with baby in stroller one hour a day and take an exercise class 1-2 x week near my house. I eat healthfully and try to watch carbs but still eat whenever I'm hungry. I drink "Mummy Magic Weight Loss Tea" from secrets of tea three times a day. I gained 45 and lost 35lbs so far in two and half months.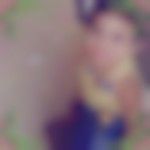 | Mar 27, 2019
l have 4 yrs baby but not my belly is normal pls suggest me how to reduce my fat loose belly & sterch marks pls mam | Nov 17, 2018
give me some tips to reduce my tummy fat after delivery. ?I have reduced weight but my tummy fat is still there.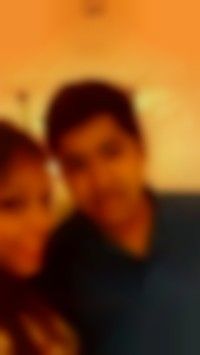 | Nov 17, 2018
hohvmbm pickpocket goggle hi, m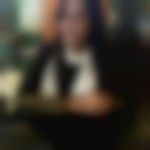 | Sep 22, 2018
Hi Sushma,Yes you can start with zumba,however still check with your doctor once:)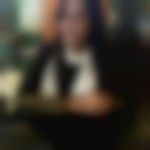 | Sep 22, 2018
Hi All,any specific food item or product would not lead to weight loss. For eg- Fennel seeds water or ajwain water. Your entire day's diet has to be good,nutritious and healthy. while you can add these two to the diet,try and add lots of fiber via fruits,veggies,whole-grains,drink enough water,stay away from too much of sugar and salt and also add protein to the diet.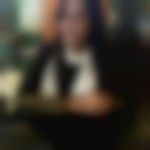 | Sep 22, 2018
Hi Sadaf,May i know how old is your little one / | Aug 22, 2018
thank u | Aug 22, 2018
thank u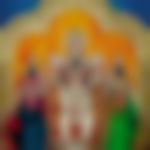 | Jul 28, 2018
tanq madam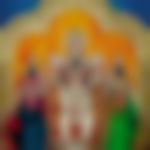 | Jul 28, 2018
tanq madam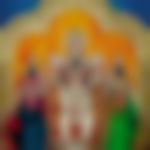 | Jul 28, 2018
tanq madam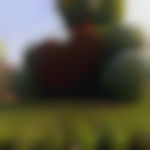 | Nov 15, 2017
I try my all levels but no change seems in my weight,,,, I want to confirm that apple cider vinegar is best for me coz I am nursing mother,,,can it effect on my baby's health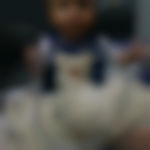 | Nov 15, 2017
kia mn plane water ki jgah pura din ajwaien ka pani pee sakti hn baby ki health pr koi effect to nae parega ?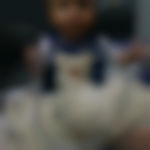 | Nov 15, 2017
kia mn plane water ki jgah pura din ajwaien ka pani pee sakti hn baby ki health pr koi effect to nae parega ?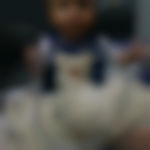 | Nov 15, 2017
kia mn plane water ki jgah pura din ajwaien ka pani pee sakti hn baby ki health pr koi effect to nae parega ?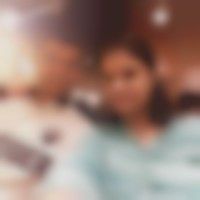 | May 16, 2017
is fennel seed water helps to loose weight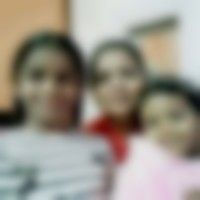 | Apr 23, 2017
thank u for your health information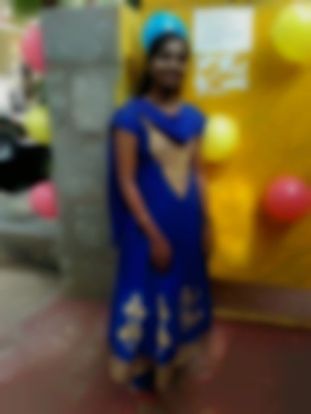 | Apr 23, 2017
My baby is 3 and half months old.. ihad a normal delivery... can i start working out zumba | Apr 11, 2017
my girl baby cheeks has many rashes. her cheeks has dry and reddish why suggest me solution | Apr 11, 2017
plz suggest me girl name with R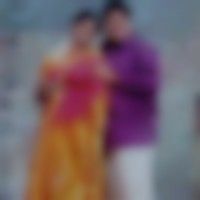 | Apr 11, 2017
Thank u mam. | Apr 11, 2017
thank you madam. I don't eat packed food and preservatives even i stop to eat non veg. from seven years onwards we are consuming brown rice only .the thing is I think I should go for pelvic floor exercises. | Apr 10, 2017
hi my baby is 1. 4 years old I want to lose belly fat kindly. suggest some exercise for d same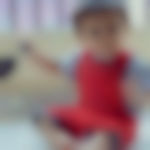 | Apr 10, 2017
even my concern us is belly fat. my face,hands,legs r normal like they used to be earlier. only belly is fatty n loose n it looks awkward?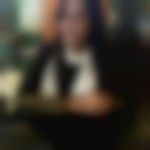 | Apr 10, 2017
Hi Uma,Hope you are doing good. The tummy shall take time to go because due to pregnancy the skin tends to stretch and post that it is left loose. I would need to know how old your baby is in order to suggest some exercises which can help you in reducing the tummy fat. Also you need to pay attention towards the diet by including enough fiber in the form of fruits,veggies,oats,daliya and brown rice. Drink at least 12-15glasses of water per day. You can drink 2 cups of green tea. Start walking for at least 30 minutes in a day. Do not eat processed,refined and fried foods. Include enough protein in the diet.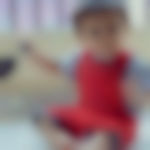 | Apr 10, 2017
thanks alot Huda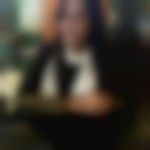 | Apr 10, 2017
Hi Deepali,Hope you are doing good. My advice to you would be to wait till your baby is 3 months old at least. You can start going for a walk ,it can be for 30 minutes. Give enough time to your body in order to recover. You can start paying attention towards your diet by not eating anything processed,refined and fried. Keep yourself hydrated and include fruits and veggies in the diet. Hope this helps :)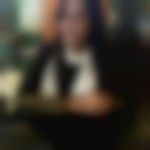 | Apr 10, 2017
Hi Pooja,Hope you are doing good. Yes start with 2 cups of green tea in a day and you can start with simple exercises ,no issues with the same. Also because your child is 6 months old now you would be putting him on weaning,hence you would no longer exclusively feed the baby. You can start paying attention towards yourself step by step. | Apr 10, 2017
iam 9 months postnatal mother. my weight is 54 Kg. i returned to my normal weight. but my tummy is nt returned back soo pls give suggestions on this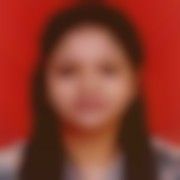 | Apr 10, 2017
Hi Mam, My baby is 1 n half month old. I am not doing breastfeeding as I don't get any more milk production. my baby is completely on top feed. so is it ok if I start exercise from this month. I went through c section n everything is fine with it for me. please suggest.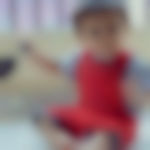 | Apr 10, 2017
hiii. my son is 6 months old. I had C-section. I am breast feeding him. can I start drinking green tea n skipping to reduce post pregnancy weight?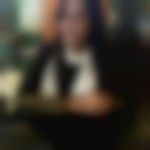 | Mar 13, 2017
Hi Bindu,Your most welcome :) Hope my suggestions were helpful.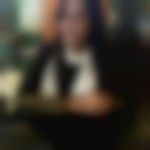 | Mar 13, 2017
Hi Kavita ,Thank you :) | Mar 12, 2017
thanks Huda shaikh mam for all the suggestion... thanks a lot | Mar 10, 2017
yes Huda u r right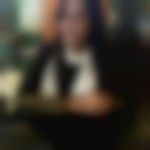 | Mar 10, 2017
Hi Anamika,Hope you are doing good. Every woman is different and hence every woman's body takes a different span of time to get healed. However post a C-Section you need to be careful and only after consulting your gynaec can you start exercising. It takes actually 6 weeks time to get back to normal but you can go for only pelvic exercises which would not put strain on your body. By 8 weeks you can do brisk walking,jogging and mild aerobic exercises,swimming also helps. So ideally proper exercising should be only after 4-6months.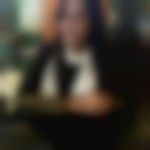 | Mar 10, 2017
Hi Bindu,You can drink plain room temperature water and it is not necessary that you drink hot water only. Also you need to drink at least 2ltrs of water per day because some part of the water goes into production of milk. You can eat cucumber,tomatoes and watermelon once in a while as you can obviously not avoid what your inlaws are saying. Keep them happy and stay happy by not letting small things affect you. They come from a generation where the following things were prohibited and hence they are saying it for your body and from the experience they have. They are suffering from cold due to the change in climate,make sure you put a bedsheet when they are asleep and do not keep them directly under the fan :)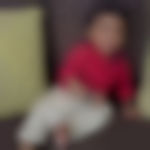 | Mar 09, 2017
when can I start work out since I went through C section | Mar 09, 2017
thank you... I have one more question my in laws say that I must drink only hot water.. it's summer now I can't drink hot water. and all adults say don't drink more water ur breastfeeding.. don't eat that this ect .. after 6months u can drink normal water, dont eat cucumber, tomatoes, water melon especially lemon,that this ect... and one more thing I am facing from a weak, it's summer, it's hot climate, if I put on fan my daughter 3years and also my son 3 month they both are getting cold. he can't breath properly. can I get any suggestions please.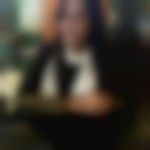 | Mar 06, 2017
Hi Bindu,Usually it is said that cold things should not be consumed during pregnancy as what we eat directly affects the baby and also curd is not to be mucus forming. However you can have it once in 3 days preferably for lunch and once your baby is off breastmilk you can get back to the normal routine. You have to be cautious basically when you are breastfeeding exclusively. | Mar 04, 2017
hai.. my in laws say that it's not good to take curd while breast feedings. can I have curd. my baby is 3months only.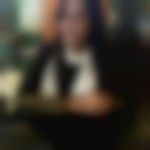 | Mar 03, 2017
Hi Kavita,No problem dear :) | Mar 03, 2017
First of all sorry..... and thanks for guiding me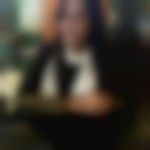 | Mar 03, 2017
Hi Anushri,Your welcome dear :)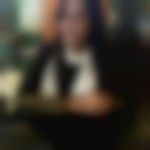 | Mar 03, 2017
Hi Bharathi,Your most welcome :) Glad you liked it.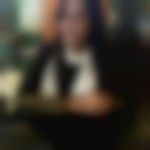 | Mar 03, 2017
Hi Jimmy,Your most welcome :)Glad you liked it.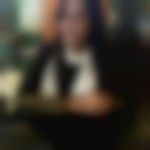 | Mar 03, 2017
Hi Kajal,Glad you liked it :)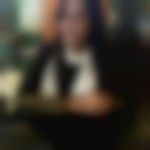 | Mar 03, 2017
Hi Shiba and Shumaila,Thank you for helping other mum's with your valuable suggestions. However dear Mum's before you try any medicine for your baby please consult a Dr. as not every baby is the same :)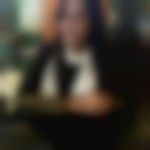 | Mar 03, 2017
Hi Kavita,Hope you are good,glad to found the suggestions helpful. However avoid using vicks for your baby,it is not a good thing to do :)Many studies have advocated against it.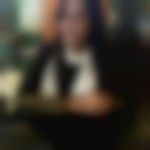 | Mar 03, 2017
Hi Meghamala,Hope you are doing good :) As your baby is small you need to consult a Doctor for the same. However there are few home remedies which I would request mother's to try only after the baby is at least 6 months old ,would be posting them soon :) | Mar 03, 2017
thnx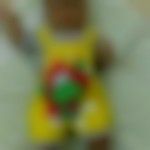 | Mar 02, 2017
thank u for the usefull tips | Mar 02, 2017
thanks ......its superb advice | Mar 02, 2017
wow | Mar 02, 2017
use naso clear.... it is prescribed by the doc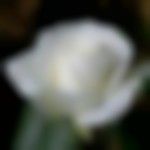 | Mar 02, 2017
I think vicks shouldn't be applied to a 4 momth old baby. Consult your pediatrician for that. Nasoclear drops may be recommended for blocked nose. | Mar 02, 2017
during the time of sleeping | Mar 02, 2017
apply Vicks on his palm and cover with socks... it will help him from blocking of his nose | Mar 02, 2017
thanks for giving these valuable suggestions.... please suggest more if anybody can...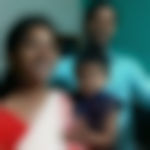 | Mar 02, 2017
Meghamala Deekshith Vemireddy
my son is 4 months. eveey day at early mrng his nose is block his deep sleep is interpreting. wat is the reason. plz suggest solution fr that.