Celebrations and Festivals
Fasting during Navaratri for Pregnant women. Is It Safe?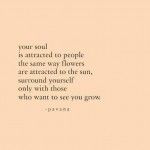 Created by Canisha Kapoor Updated on Sep 08, 2020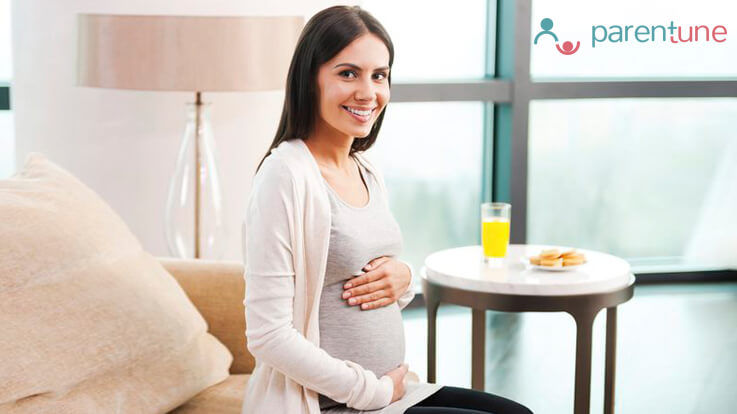 Fasting in the Indian culture is generally viewed as an individual's commitment to his or her religion and the individual's beliefs. Women tend to observe more fasts then men, and though normally it may be considered alright, it certainly needs attention when you are pregnant. Whether it is Navratri , Shivratri , Teej , Janamashtami , Karva Chowth or Ramdaan , fasting during pregnancy period needs some considerable thought. Let us discuss how fasting during pregnancy may impact a pregnancy and how we can ensure to stay comfortable if we choose to fast.
Is It Safe To Fast During Pregnancy?
There has been no definite conclusion on the subject, owing to the limited studies and the fact that the effect can only be measured after the baby is born- not before it. The little research on the subject has a mixed response - while some women who fasted when pregnant gave birth to perfectly healthy babies, some others did not have that favorable results. To be on the safe side, it is generally believed that fasting should not cause any harm if -
The to-be mother is healthy and the pregnancy is progressing normally
The possibility of dehydration is taken care of keeping in view the season and the nature of the fast
Your doctor has given a go-ahead to fast and you are not having a high-risk pregnancy
Must Read:  Heating Pads During Pregnancy: Is It Safe
Why is fasting not advised for pregnant women?
Some religions require one to fast without water or food for 24 hours and that is not altogether a wise decision during pregnancy. Karva Chauth fast during pregnancy or in fact any kind of fasting is not suggested for pregnant women. Your fetus needs nutrition and you need to keep your energy levels high too. So a full fast with not even a sip of water is not the ideal thing to do during a pregnancy. Please do consult your gynecologist, as your condition and history is best known to him/her and will be the best judge of whether you will be able to fast or not. If you are in your first and third trimesters, it may be a little more difficult for you, but you can consider keeping a fast if you are in the second trimester – but only after running a check with your gynecologist.
How Can I Ensure That I Fast Safely During Pregnancy?
First things first, consult your gynecologist. Before you even contemplate fasting, consult your gynecologist, as they know your condition and history and will be the best judge of whether you will be able to fast or not. If you are in your first and third trimesters, it may be a little more difficult for you, but you can consider keeping a fast if you are in the second trimester - but only after running a check with your gynecologist.
There is always a middle path to every situation. We suggest you take one this year - here's how.
Stay properly hydrated: Hydration is important not just for you but for your baby as well. Avoid a complete no food, no water fast; keep sipping some water or milk or coconut water. Maintain your energy levels
Say yes to fruits and dry fruits: Fruits will serve the purpose of keeping you full and hydrated as well. Eat fruits that are rich in water content like oranges. If you experience acidity or fatigue at the end of the day, don't worry, it will get better as you resume your normal diet
Sargi and plenty of water: If you are resolve on fasting, start your day with sargi. Drink plenty of water before the fast opens. You may also like to drink a glass of milk to stay full. If you want you may also have a meal of chapatti and one dry vegetable so that you don't feel hungry
Break your fast with healthy food: Avoid high-calorie, fat-rich foods with excess sugar and salt to break your fast to keep problems such as gestational diabetes at bay. Eat a small well-balanced meal at the end of the day
Avoid caffeine: Avoid drinking too much of tea or coffee when fasting – the caffeine content will act as a diuretic and make you go to the loo again and again. This may cause dehydration which can be serious when pregnant
Stay indoor: Remember that you are pregnant and try to conserve your energies by taking enough rest and staying indoors if the weather is hot and humid. Avoid strenuous work and avoid anything that tires you
Go for deviations: Some religions do avoid for some deviations when pregnant – like you may be able to have some fresh fruit juice or water when fasting. Make use of them. You can even have coconut water for it's excellent hydrating tips
Take suggestions: Seek suggestions from your friends or relatives who have fasted when they were pregnant. This may help you decide how you would like to go about it
Fasting During First Trimester Of Pregnancy
The first trimester of pregnancy is marked with nausea and morning sickness, and you may already be feeling weak and worn-out. If you have to fast during the initial days of pregnancy, it is best to seek your doctor's advice. Studies have shown that babies born to mothers who fasted during the early stages of pregnancy had slightly lower birth weight than those who were born to mother who never fasted. Though the difference is not much, yet you should make sure that if you fast during the early days of pregnancy, you do take in enough fluids and at the hint of any discomfort reach out to your doctor.
Fasting During The Last Trimester Of Pregnancy
Though considered largely stable, if you plan to fast during the last trimester of pregnancy, you need to take certain factors into account. The baby gains the most weight during the last two months of pregnancy – implying that mothers tend to eat more during this time. Further, any pregnancy complication can cause trouble during the last stages of pregnancy. If you have gestational diabetes, you will be advised not to go hungry beyond two hours at a stretch. The same may also be advised if you have a high blood pressure. Hence, check with your doctor and make an informed decision to fast.
What Precautions To Take While Fasting During Pregnancy?
If you are resolve about this, it is important to keep do it wisely. Here are some tips that will ensure that you do not bring any harm to you and your baby.
Wisdom before sunrise: Go for a hearty, fulfilling sargi but no sweets please. Sweets only increase the hunger cravings through the day and starting the day with this is definitely a no-no. You should opt for a nutritious meal. It will help you get through the day
Water – your saviour!: It is important to drink plenty of water before and after the fast. Trust us, this will stand you in good stead!
Tea or not to Tea: Please avoid breaking the fast with a cup of tea – most women make this mistake! This will have an immediate impact on the acidity levels in your body - an increased acidity will lead to heartburn and uneasiness
Be a busy bee: Yes! You do not want to over-exert especially when your energy levels are running low. But sitting in one corner and doing nothing will only add to the listlessness. Read a book, meditate, watch TV, chat with friends on social networks and share how you are feeling - better still, call a friend over. Keep yourself distracted and happy - and that will charge you with positive energy
So make a wise choice and follow our tips for a happy and healthy Hartalika Teej or Karva Chauth… Happy fasting moms-to-be!
This content has been checked & validated by Doctors and Experts of the parentune Expert panel. Our panel consists of Neonatologist, Gynecologist, Peadiatrician, Nutritionist, Child Counselor, Education & Learning Expert, Physiotherapist, Learning disability Expert and Developmental Pead.
Kindly
Login
or
Register
to post a comment.
+ Start A Blog
Top Celebrations and Festivals Blogs
Top Celebrations and Festivals Talks
Top Celebrations and Festivals question