Health
Food and Nutrition
5 Healthy Alternatives to Milk with Comparison Created by Puja Sharma Vasisht Updated on May 15, 2019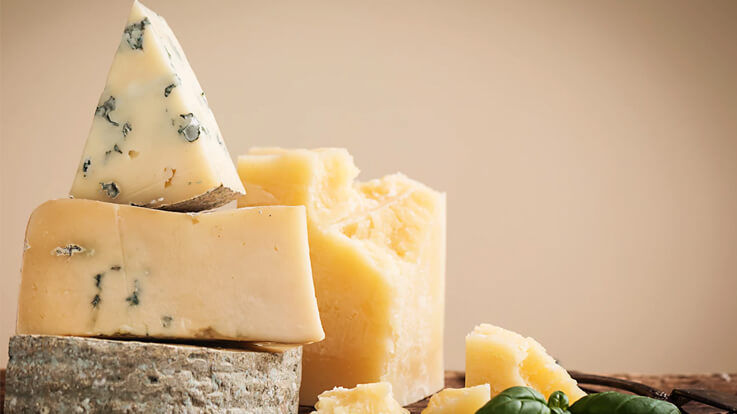 "My daughter hates milk, what do I do?"; "My son never finishes his glass of milk; how will he remain healthy?" These are some of the most common worries, parents have in the initial years, and more so because we have been brought up to regard milk as a non-negotiable food item in a growing child's diet. True, milk provides essential nutrients and is an important source of dietary energy, high-quality proteins, and fats along with the significant contribution of calcium, magnesium, selenium and B Vitamins. But if your child hates milk, that does not mean, there should be a compromise on the nutrients. 
What Are the Milk Alternates?
Here, we get you 5 milk alternatives that provide similar nutrients like milk. Let's have this 
#1. Yogurt / Dahi
Yogurt or dahi is highly nutritious and an excellent source of protein, calcium, and potassium. It provides numerous vitamins and minerals and is relatively low in calories. A cup of yogurt has similar nutrients as a cup of milk. Since the lactose in yogurt has been converted to lactic acid, it can be consumed by lactose intolerant c children too.
Besides the properties such as milk, yogurt has probiotics also that help maintains the balance of bacteria necessary for a healthy digestive system; boost the immune system, shortening the length and severity of sickness; and may reduce eczema in babies. While yogurt is commercially produced, dahi can be set at home. Both have a different strain of bacteria but are probiotic and beneficial for health. [Know - How Soon Can Start Yogurt in Baby's Diet?]
Tips: Increase the consumption of yogurt in your child's diet by: adding muesli or any favourite breakfast cereal to beaten yogurt; make a fruit lassi, or a smoothie with your child's favourite fruit and nuts; use hung curd with seasonings as dips and salad dressing; using curd instead of cream to thicken gravies.
#2. Cheese
Cheese contains a host of nutrients like calcium, protein, phosphorus, zinc, vitamin A and vitamin B12. If your child is lactose intolerant, many kinds of cheese, particularly aged cheeses such as Cheddar and Swiss, contain little or no lactose and are often well tolerated. Around 45-50 grams of cheese can give the benefits of a glass of milk. Cottage cheese/ paneer obtained with curdling of milk with lemon/vinegar is nutritionally similar to cheese (with no added salt). [Read - Easy (Cottage Cheese) Paneer Recipes]
Tips: Use cheese slices as a dry snack when traveling; they are non-messy and filling. Also, add cheese to upma, uttapam, fill in paranthas or spread on top of a parantha, add to dosa, grate on soups, or you can add them to vegetable rolls and patties. 
#3. Soy Milk
Soymilk is an excellent source of high-quality protein, B-vitamins and small quantities of iron. Though it is not a rich source of calcium, but commercial soymilk products are fortified with calcium and vitamin A and D.Though soymilk has health benefits for adults (prevention of heart disease and certain cancers too), it should not be given to children below 2 years of age as it can lead to allergic reactions sometimes.
Tips: There are lots of flavored soymilk available in the market that is tasty and healthy too. You can use soymilk in a similar fashion as regular milk—use in shakes, with cereals, knead in the dough, etc.
Watch this Video:
#4. Tofu
Tofu, also known as soya curd, is soft cheese-like food. It is made by curdling soya milk with a coagulant nigari which is rich in calcium. This makes tofu not only rich in protein, B-vitamins but also in calcium. Other health benefits of tofu include lowering the bad LDL cholesterol and maintaining good HDL cholesterol. It has isoflavones that lower the risk of osteoporosis and certain cancers.
Tips: Saute tofu with brightly colored vegetables and string together on a toothpick. Serve as an interesting looking snack. Or use as a dessert. Mash it finely into almost a paste-like consistency, add powdered sugar, elaichi powder. Roll into laddoos or set as Barfi. Soya Sandesh is ready!
#5. Coconut milk
Coconut milk may be the closest milk alternative with the texture of whole milk. It is relatively high in fat with about 50 grams of saturated fat per serving. Coconut milk, along with most nut milk, works well in baked goods because of their nutty flavors. Also often free of soy and gluten, coconut milk is often a good choice for those with multiple food allergies. [Let's Try: Chocolate Coconut Ladoo Recipe]
Tips: Add it in gravies such as Thai cooking for a smooth, sweet taste. Also, can be made into desserts.
 
A Comparison of Milk with Alternatives
| | | | | | |
| --- | --- | --- | --- | --- | --- |
| Food | Amount (g)/ Serving | Protein/g | Vitamin A ug | Calcium mg | Magnesium mg |
| Milk | 250ml/ 1 glass | 8 | 68 | 270 | 32 |
| Yogurt/Curd | 1 Katori/ 150 g | 6 | 46 | 206 | 20 |
| Cheese | 50 g (cube) | 11 | 90 | 252 | 20 |
| Paneer | 50 g | 5.3 | 35 | 57 | 5 |
| Soymilk | 250ml/ 1 glass | 8 | - | 25 | 25 |
| Soymilk Fortified | 250ml/ 1 glass | 6 | 148 | 300 | 36 |
| Tofu | 50 g | 6.3 | - | 172 | 26 |
| Coconut milk* | 250ml/ 1 glass | 5.5 | - | 38 | 89 |
*Coconut milk is very high in saturated fats (50 g) in 1 glass.
This content has been checked & validated by Doctors and Experts of the parentune Expert panel. Our panel consists of Neonatologist, Gynecologist, Peadiatrician, Nutritionist, Child Counselor, Education & Learning Expert, Physiotherapist, Learning disability Expert and Developmental Pead.
Kindly
Login
or
Register
to post a comment. | May 28, 2019
In our family there is a traditional method of weaning mother milk or bottle after baby is two years old. color the bottle or your nipples n surroundng area with some safe black color. show it your child and tell him/her that it is dirty now. seeing this they themselves distace n never ask for it again even if you offer it to them. for reenforcement remind them of it often. keep the bottle in some visible place n reffer to it again and again. my kids' transition was very smooth wth ths practice. i wonder how will you see this. | May 08, 2019
does mozerrala cheese is gud or bad replacement of milk?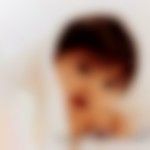 | May 03, 2018
ukulele ve333eýolnfrfggg bhtraa33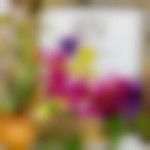 | May 01, 2018
informative | Apr 30, 2018
l | Apr 30, 2018
and loowsesrx88f7ll | Apr 30, 2018
8xks | Apr 30, 2018
Happyk3b5g birthdalwmy 2Happening 2da ksyosx | Apr 28, 2018
nice and helpful info | Jan 18, 2018
pl see attachments | Jan 18, 2018
pl see attachme | Aug 26, 2017
thanks for very useful information. | Aug 26, 2017
thanks for very useful information.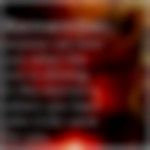 | Aug 16, 2017
great job, very informative | Jul 03, 2017
Thanks for the wonderful chart, its really informative.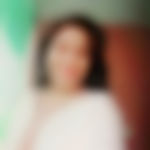 | Jun 21, 2017
wow its really gud idea.... thanku | Jun 21, 2017
really a good article. | Jun 21, 2017
gvvh | May 03, 2017
is their ram dev tamatoo oats good for a 2years old baby or not???? | Apr 04, 2017
is nido is gud for 1 and half years boy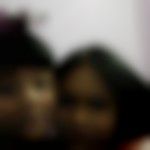 | Mar 27, 2017
thanx for this information specially for the comparison table | Mar 16, 2017
I am using amul cheese slices grating and adding in Dallas rice upma etc it is give babies raw also | Mar 16, 2017
I am searching this topic and I got solution. thank you | Feb 28, 2017
my child is 10 months of age can i give him curd n if yes then how much ? | Jan 25, 2017
Thank you for the useful information. | Sep 22, 2016
very useful information | Sep 22, 2016
wat about almond milk . do v get that on India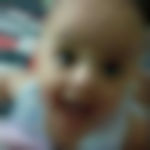 | Jul 20, 2016
Hi my son is 8 mnths old. He has cow's milk allergy. What can I give him so that he gets the same nutrients as milk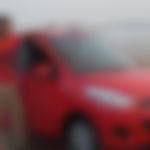 | Feb 26, 2016
From a senior paediatrician, I hear that drinking milk doesn't benefit the child at all. On the contrary, it results in more gas. While he doesn't recommend milk at all, he also advised us to strictly stop milk as an advice for cough and cold for my child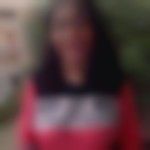 | Dec 30, 2015
@Chanchal, you can check this with your consulting doctor as curd/cheese are also milk products only. You can however use soy products. | Dec 22, 2015
Hi my son is allergic to milk protein... cow milk.... he is 6 now ...we give him zerolac.... can he take curd or cheese.... but they tend to cause bad effect....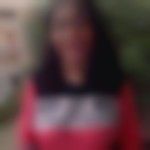 | Oct 09, 2015
@Uttara, Hi, Coconut water is a good beverage option but does not provide similar nutrients to coconut milk. | Oct 08, 2015
My son is alergic to lactose and has curd and coconut water daily. My query is that is coconut water useful as coconut milk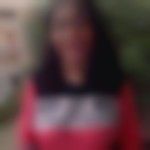 | Sep 28, 2015
@Priyanka, Hi you may give her cheese daily 1/2 or 1 slice, whatever she readily accepts. | Sep 25, 2015
Hii my daughter is 20mnths nw can i giv her 1 cheeze slice everyday or every alternate day she loves it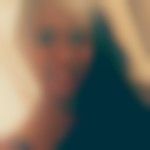 | Sep 25, 2015
Very informative ! My son is of 1 year 9 month's. He is allergic of lactose since he born. I often give him cheese and paneer but never tried soya milk. Thanks for the info.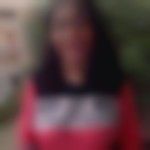 | Sep 18, 2015
@Jasmine, Hi you may give cheese but in limited amounts as salt content is high in cheese. | Sep 14, 2015
Thanks for such usefull information | Sep 06, 2015
Very good information.. It is very helpful for me. Thanks!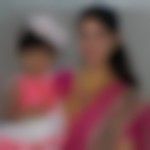 | Sep 03, 2015
Hi can cheese be given to a year old baby ?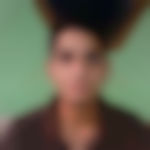 | Aug 26, 2015
Very good information | Aug 26, 2015
Thanks for ur valuable information....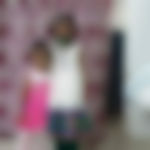 | Aug 26, 2015
Thanks for ur information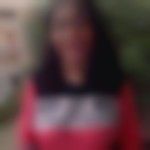 | Aug 25, 2015
drvaijayantivartak Hi, you may give soy chunks. Try and give curd/paneer/cheese/buttermilk. If child is not even taking these, then soymilk can be given (over 2 years of age). You may even give tofu which is soybean product. Milk can be given in desserts like kheer, porridge, custard, payasam.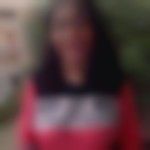 | Aug 25, 2015
Diana Irani Hi,Apart from 2 bowls curd you may give cheese or paneer daily. It can be incorporated in cereals like chapatti/sandwich. You may also give cubes of these with mild seasonings, and with fruits/vegetables. You may even try milk based desserts like custards, kheer, payasam.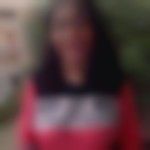 | Aug 25, 2015
Neha Gupta Hi, till your daughter is on your feed you need to take care of your calcium intake as well. This would help both you and your daughter. If she doesn't like milk as it is, try adding milk to her porridges for breakfast, to vegetable soup, cheese/paneer to chapatti. You may even give some fruit based dessert like custard, apple/carrot/paneer/ghia/pumpkin/sago kheer. | Aug 25, 2015
Vae helpful information..... thanks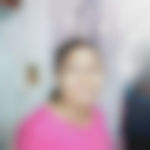 | Aug 24, 2015
very useful for me. thankful to you because my both son have milk allergy | Aug 24, 2015
very good article. | Aug 20, 2015
good article.....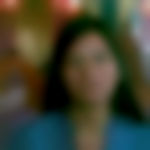 | Aug 19, 2015
Good article | Aug 04, 2015
Thanks a lot Puja. Now im a bit relaxed as both my kids hates milk. | Aug 02, 2015
Gud awareness. . | Aug 01, 2015
My daughter hates milk but has curds 2 bowls daily... Is that enough for her calcium requirement ... She is two and a half... Pls advise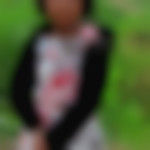 | Jul 28, 2015
Hi Puja,Thanks for the informative article. My daughter is 17 month old she hate milk like anything. She still take breastfeed. I tried each and everything to give her milk but she denied. Now i m giving her mishti dahi from mother dairy from last 5 months. But she takes hardly one cup a day. I am vry much worried abt her calcium intake. She do not like paneer aswell. pls reply me. | Jul 23, 2015
My son is 2 years old and hates milk. you said we can give soy products. can u plz tel what are those?? can v give soya chunks??is soyamilk really tat good for kids??? | Jul 20, 2015
Thank u so much for such a useful information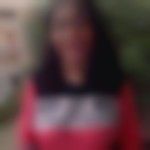 | Jul 20, 2015
Gayatri Koudarajani Sandeep- you will find the tips for the same in the blog itself.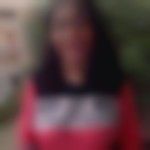 | Jul 20, 2015
Priya Sandeep- you add cheese/cottage cheese to sandwiches, dosa, uttapam, roti or make a snack of it like cheese balls, or in her curries/vegetables.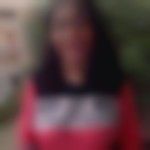 | Jul 20, 2015
Dhanam: if your son is above 2 years of age, you may give him soymilk(fortified with calcium & Vit D) and soy products.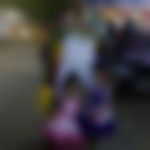 | Jul 19, 2015
Yogurt n curd, can they b given wen my 4 year old daughter has cold n cough (bangalore climate change affects her easily)... She doesn't eat cheese. Hw to make her eat cheese? Pls help | Jul 18, 2015
Thank you... | Jul 18, 2015
Thanks a lot | Jul 18, 2015
Thanks a ton | Jul 18, 2015
Thanks | Jul 18, 2015
Good information | Jul 18, 2015
My daughter does not like milk and curd what can l do | Jul 17, 2015
This is very informative. My daughter just turns her face when she sees the color & smell of the milk, so I tried giving it with Rose Syrup or sometimes with turmeric powder. It helped to some extent :) | Jul 17, 2015
Good information | Jul 17, 2015
Thanks for useful info. | Jul 17, 2015
Good info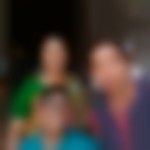 | Jul 17, 2015
My daughter doesn't like milk and curd. Why can I do | Jul 17, 2015
Thankyou | Jul 17, 2015
very helpful | Jul 17, 2015
Thank u so much its v useful 4every parents thanks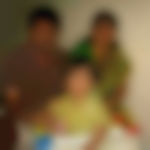 | Jul 17, 2015
Good info | Jul 17, 2015
My son is affected milk allergy. Doctor says avoid all dairy foods. What can I do | Jul 17, 2015
This is very usefull for me, reasonbeing my daughter doesn't take even single drop of milk.. Thnks! | Jul 17, 2015
Gr8 | Jul 17, 2015
Gud one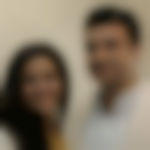 | Jul 15, 2015
Nice!! | Jul 15, 2015
Very useful information!!thanks!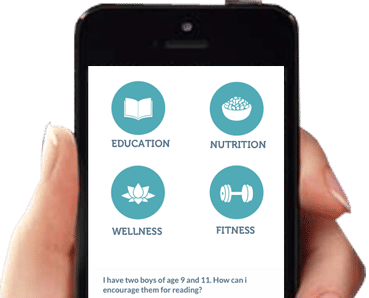 Download Parentune App
Please enter a valid number

{{trans('web/app_labels.text_Heading')}}
{{trans('web/app_labels.text_some_custom_error')}}
{{trans('web/app_labels.text_Heading')}}
{{trans('web/app_labels.text_some_custom_error')}}