Health
Food and Nutrition
5 Healthy Alternatives to Milk with Comparison Created by Puja Sharma Vasisht Updated on May 10, 2021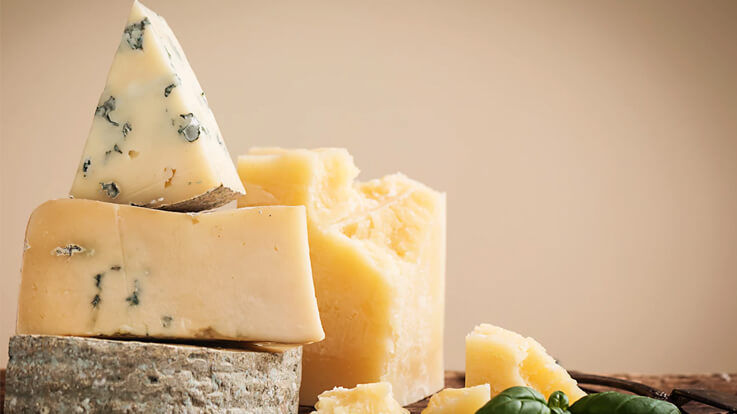 "My daughter hates milk, what do I do?"; "My son never finishes his glass of milk; how will he remain healthy?" These are some of the most common worries, parents have in the initial years, and more so because we have been brought up to regard milk as a non-negotiable food item in a growing child's diet. True, milk provides essential nutrients and is an important source of dietary energy, high-quality proteins, and fats along with the significant contribution of calcium, magnesium, selenium and B Vitamins. But if your child hates milk, that does not mean, there should be a compromise on the nutrients. 
What Are the Milk Alternates?
Here, we get you 5 milk alternatives that provide similar nutrients like milk. Let's have this 
#1. Yogurt / Dahi
Yogurt or dahi is highly nutritious and an excellent source of protein, calcium, and potassium. It provides numerous vitamins and minerals and is relatively low in calories. A cup of yogurt has similar nutrients as a cup of milk. Since the lactose in yogurt has been converted to lactic acid, it can be consumed by lactose intolerant c children too.
Besides the properties such as milk, yogurt has probiotics also that help maintains the balance of bacteria necessary for a healthy digestive system; boost the immune system, shortening the length and severity of sickness; and may reduce eczema in babies. While yogurt is commercially produced, dahi can be set at home. Both have a different strain of bacteria but are probiotic and beneficial for health. [Know - How Soon Can Start Yogurt in Baby's Diet?]
Tips: Increase the consumption of yogurt in your child's diet by: adding muesli or any favourite breakfast cereal to beaten yogurt; make a fruit lassi, or a smoothie with your child's favourite fruit and nuts; use hung curd with seasonings as dips and salad dressing; using curd instead of cream to thicken gravies.
#2. Cheese
Cheese contains a host of nutrients like calcium, protein, phosphorus, zinc, vitamin A and vitamin B12. If your child is lactose intolerant, many kinds of cheese, particularly aged cheeses such as Cheddar and Swiss, contain little or no lactose and are often well tolerated. Around 45-50 grams of cheese can give the benefits of a glass of milk. Cottage cheese/ paneer obtained with curdling of milk with lemon/vinegar is nutritionally similar to cheese (with no added salt). [Read - Easy (Cottage Cheese) Paneer Recipes]
Tips: Use cheese slices as a dry snack when traveling; they are non-messy and filling. Also, add cheese to upma, uttapam, fill in paranthas or spread on top of a parantha, add to dosa, grate on soups, or you can add them to vegetable rolls and patties. 
#3. Soy Milk
Soymilk is an excellent source of high-quality protein, B-vitamins and small quantities of iron. Though it is not a rich source of calcium, but commercial soymilk products are fortified with calcium and vitamin A and D.Though soymilk has health benefits for adults (prevention of heart disease and certain cancers too), it should not be given to children below 2 years of age as it can lead to allergic reactions sometimes.
Tips: There are lots of flavored soymilk available in the market that is tasty and healthy too. You can use soymilk in a similar fashion as regular milk—use in shakes, with cereals, knead in the dough, etc.
Watch this Video:
#4. Tofu
Tofu, also known as soya curd, is soft cheese-like food. It is made by curdling soya milk with a coagulant nigari which is rich in calcium. This makes tofu not only rich in protein, B-vitamins but also in calcium. Other health benefits of tofu include lowering the bad LDL cholesterol and maintaining good HDL cholesterol. It has isoflavones that lower the risk of osteoporosis and certain cancers.
Tips: Saute tofu with brightly colored vegetables and string together on a toothpick. Serve as an interesting looking snack. Or use as a dessert. Mash it finely into almost a paste-like consistency, add powdered sugar, elaichi powder. Roll into laddoos or set as Barfi. Soya Sandesh is ready!
#5. Coconut milk
Coconut milk may be the closest milk alternative with the texture of whole milk. It is relatively high in fat with about 50 grams of saturated fat per serving. Coconut milk, along with most nut milk, works well in baked goods because of their nutty flavors. Also often free of soy and gluten, coconut milk is often a good choice for those with multiple food allergies. [Let's Try: Chocolate Coconut Ladoo Recipe]
Tips: Add it in gravies such as Thai cooking for a smooth, sweet taste. Also, can be made into desserts.
 
A Comparison of Milk with Alternatives
| | | | | | |
| --- | --- | --- | --- | --- | --- |
| Food | Amount (g)/ Serving | Protein/g | Vitamin A ug | Calcium mg | Magnesium mg |
| Milk | 250ml/ 1 glass | 8 | 68 | 270 | 32 |
| Yogurt/Curd | 1 Katori/ 150 g | 6 | 46 | 206 | 20 |
| Cheese | 50 g (cube) | 11 | 90 | 252 | 20 |
| Paneer | 50 g | 5.3 | 35 | 57 | 5 |
| Soymilk | 250ml/ 1 glass | 8 | - | 25 | 25 |
| Soymilk Fortified | 250ml/ 1 glass | 6 | 148 | 300 | 36 |
| Tofu | 50 g | 6.3 | - | 172 | 26 |
| Coconut milk* | 250ml/ 1 glass | 5.5 | - | 38 | 89 |
*Coconut milk is very high in saturated fats (50 g) in 1 glass.
This content has been checked & validated by Doctors and Experts of the parentune Expert panel. Our panel consists of Neonatologist, Gynecologist, Peadiatrician, Nutritionist, Child Counselor, Education & Learning Expert, Physiotherapist, Learning disability Expert and Developmental Pead.
Kindly
Login
or
Register
to post a comment.