Health
How Piyush Chooses to Raise His Daughter?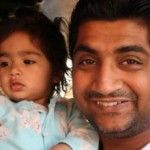 Created by Piyush Kamra Updated on Oct 06, 2018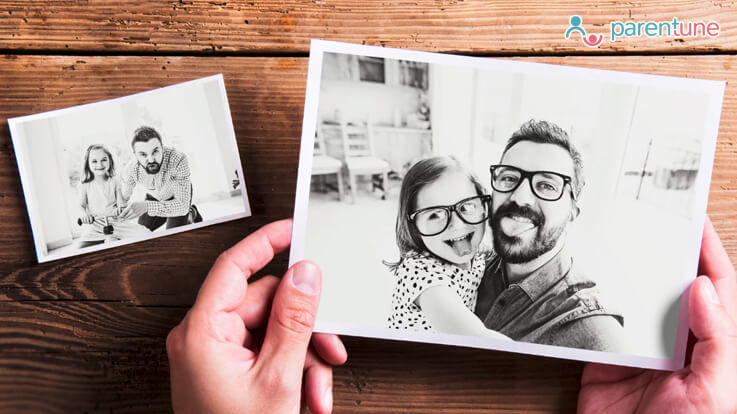 I have a daughter. How should I raise her? Should there be a difference in the way I choose to bring up my daughter from my son's? Or should I proudly tell everyone she is not my daughter, she is my son and she will get everything a son should?
Well, first of all, she is my daughter, not my son. I will never feel proud in saying she is my son, not my daughter. Why should I feel pride in that? Is she being a girl anything less? If I call her my son or as good as my son, am I not saying daughters not good enough?
Okay, I may have asked too many questions but really in the race of gender equality we are unknowingly still comparing the two genders, so the point is, treat a daughter like a daughter and don't try to find a son in her. In terms of what you would do for a son versus a daughter, there should ideally be no difference at all but that is really in a very controlled environment. In the real world, although the basics do not change--love, respect for everyone, good nature--have no substitutes but you may want to ensure a few different things for boys and for girls.
What to Take Care while Raising Daughters?
I would personally take care of the following for raising my daughter. Read on...
Believe in her and let her take on all opportunities she thinks she can manage,  be it as small as playing cricket to as big as being a rally driver or joining the air force. It is all fine, she is not as delicate as you think she is!
 
Studies are not the only option for being independent or making a living though I am not saying here that we let her choose whether or not to study. Education has no substitute but if she excels in something else, let her pursue that skill to the extent possible. This is a world of masters not the jacks and no one cares you are master of what till the time you are the best.
 
Put as much emphasis on learning self-defence sports and other physical exercises like dancing, outdoor sports etc. as you do on studies.
 
There are things she would see at her school, at home and other places she visits and she might develop an interest in any of those but she may not see a lot of things if we do not make effort. Take her to places where she can do different things like a shooting range or maybe ice skating, or even boxing etc.
 
Teach her to turn mistakes into useful things. I spoke about making a food pot for the birds from a broken jar example in my earlier blog Try to convert every possible mistake into something useful.
 
Talk history. Talk about your family history, paternal family and maternal family and whenever possible try to ensure she is able to meet some of her cousins, uncles, aunts, grandparents etc. A lot of us are now planning just one child and these small discussions and meetings keep the child connected with her family and help develop in her that sense of belongingness.
 
Help her learn differently and make her education fun. Try to find ways to bring her subjects to life. Twinkle-twinkle little stars is fun when you actually see a twinkling star.
 
To the same point, take holidays and travel together. Could be as small as a day trip or a weeklong trip. Do not make it too hectic and plan the day(s) to cover her subject contents. It is easier for her to remember that Cauvery flows in the southern part of India or the apple is red when she has seen it. She can then link it back to her studies rather than just showing it to her on a map or book.
 
Our world is filled with information to grab and with so many things coming in and the kind of people she would meet she might also make some perceptions. Keep a watch, she will not be able to enjoy life under perceptions. You will never touch a rope if you thought it was a snake but you may build a swing if you did not have that perception.
 
Let her live her dream, she is not born to do what you wanted to in life but could not due to whatever circumstances. It is her life and she is the best judge, just be the right tool of guidance for her and she will be able to take it from there.
 
Most important point: always be her friend. She should be able to talk to you about anything and everything. The reasons why she will not be able to talk to you include: you might get angry and scold her, scold the boy she is with, embarrass her in public or when she is with her friends, you might say outright no, you may not even listen, etc. So, if you do not give her a reason to lie or hide stuff, she will not. She will be able to talk about everything. Also with time you will need to reiterate that she has friends in the house and no discussion is taboo. So this one is completely on you.
 
And in the end please ensure she never feels she is just a replacement for the son you wanted. I am repeating this again and again because this is most important for her self-esteem and confidence. 
I don't see why most of these would not be applicable to a boy but then this is what I have thought for my daughter. Would be glad to hear from other fellow parents as well.
This content has been checked & validated by Doctors and Experts of the parentune Expert panel. Our panel consists of Neonatologist, Gynecologist, Peadiatrician, Nutritionist, Child Counselor, Education & Learning Expert, Physiotherapist, Learning disability Expert and Developmental Pead.
Kindly
Login
or
Register
to post a comment. | Sep 24, 2018
very nice message, just like my husband says. we love our daughter and feels proud to be her parent.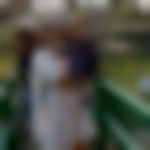 | Jun 24, 2017
very positive n inspiring 1, it's a girl or a boy dat shouldn't be d matter,d matter dy should be a gud human being n as a parents it's our duty 2guide dm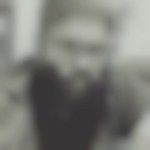 | Jun 19, 2017
Very nice write up . | Jun 18, 2017
xxveggssrtrrddd. ,,,€€€€€€€€€%$©©©©©®®® | Jun 18, 2017
Excellent write up.. I too have one daughter and we are proud to have her as our child... Good communication is the essence of healthy happy family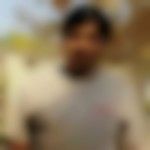 | Jun 18, 2017
Well written Piyush. Thanks for all the insights. | May 03, 2017
Father of a girl child and I am proud of it that God heard and answered my prayers. None can replace the happiness that my child's smile spread. Never ever step back due to others negative actions (by means of comments or actions) and take firm strong stand in front of your child so she can have that level of trust in you. After all it's our responsibility and duty to make sure she is happy.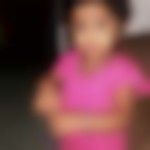 | Apr 27, 2017
I thoroughly enjoyed this blog. Happy to read positive words which I use to tel to my family | Apr 24, 2017
lovely blog...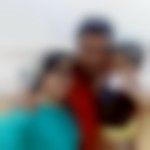 | Apr 20, 2017
Well said... Thanx 4 this beautiful article. Loved it all ur emotions u have put into this article. | Apr 20, 2017
very well written ..girls are nt the substitute for boys and we shld treat them equal to boys . we cnnt change the society :)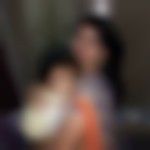 | Apr 20, 2017
and Kinjal you are absolutely correct. You have not need to say sorry.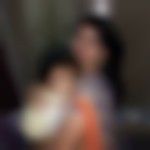 | Apr 20, 2017
Excellent piyush well written problem ye ha ki piyush hamari society me gender inequality bahut gahrai tk samai hue ha. Hamare festivals hamare fast overall men oriented culture men oriented society . Even hamare dhramgranth vo bhi men oriented ha. After marriage her koi koi aashirvad deta ha ki beta ho koi bhi beti ka aashirvad nhi deta kisi ko is cheej ka ahsaas nhi ha ki agar women nhi hogi to ladki to chodo ladka bhi nhi hoga. Even ladki hone k baad gharo me itni khushi nhi hoti jitni ki ladke k hone pe hoti ha | Mar 06, 2017
FYI hngxzx | Feb 27, 2017
,chip in | Nov 16, 2016
sorry guys agar jyada likh diya ho to. ye social issue ko to stop karna hi chahiye. bus karko apni masum bachio ke sath asa mat karo. | Nov 16, 2016
yes many parents r doing this n mistake and some time these differences done by elder person of family like grand paa & maa. so parents should take care of this thing and it's effect on small& innocent mind of girl child. I m a teacher and my subject is social science where most of the time I use to teach& explains my students about inequality. but when question of gender inequality came they all understand properly still they know in reality it's not applicable. bcuz these small mind have seen & experienced this differences may at home relative or in village. u know they( girls students) come to me and asked teacher why this happens with us only, what our mistakes. even I heard from some girls that y we r girls. hum ladki kyu banke ye world me. in sare questions ke answers to me une samja sakti hu par rok nahi sakti. ye sirf or sirf unke parents kar sakte he. kabhi parents unknowingly mistakes karte he. ex... tuje to sasural jana he ladki he dhang se rahe etc. Ha jana he girls ko sasural par usko bachpan se hi is bat ko sunana tont karna. nahi.. use positively samjao girls ye sabse bada vardan he. bhagvan ne bhi inhe itna special samja he ki vo two gharo ko sambhal ti he aur use itni shakti di he. please parents never do this injustice with your daughters. literally as teacher when I explained this to my students na I can read some helpless faces of girls. jinke gharme khud parents asa karte ho to vo bechari kiske samne lade aur kiake sahare jiye. | Nov 16, 2016
V. True. excellent blog specially for those who believe that son is everything. I want to share my views and experience in next comments.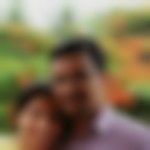 | Sep 17, 2016
beautifully written..... thank you so much for this article.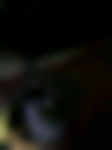 | Sep 12, 2016
I have two daughters myself n observe people looking at me with pity. they make me realise of the fact that I don't have a son and my daughters can never be a son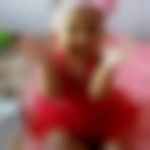 | Sep 12, 2016
So true it is.... I would love to bring up my daughter as my daughter. I have always said the same thing about myself too . I am a daughter and not a son. | Sep 11, 2016
Thanku | Sep 11, 2016
Very useful read. Thanks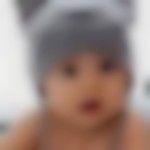 | Sep 11, 2016
very well said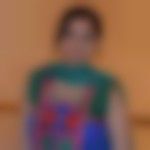 | Aug 06, 2016
very well written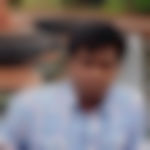 | Aug 05, 2016
Nice explained thanks | Aug 05, 2016
awesome. I have two daughters I have similar thoughts too.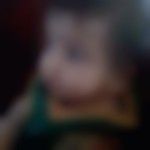 | Aug 05, 2016
wow very good thought ill surely adopt it in my child's growth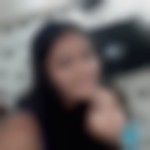 | Aug 05, 2016
what a real good thought... hope every human being on this earth and every mrmber in the families hav suc opinion for the loving daughters... so that her upbringing will defintly never hamper.. she will be always be a definition of love in life.. :-) | May 17, 2016
well expressed !! I have a daughter and I have similar thoughts too.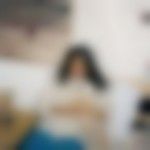 | Feb 11, 2016
Apart from all the things mentioned in the blog, as a mother of a son I would love to teach my son about gender equality and break certain myths like boys don't cry and boys don't do household work. | Jan 13, 2016
Very well thought... I think most of the points also should be applicable for a boy... i am having a boy and i have also planned somehow similar kind of things for his upbringing Add-on: prior to become something in future every baby must be taught to become a good human being God Bless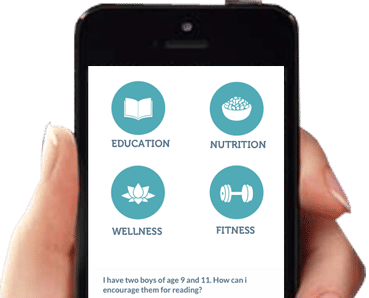 Download Parentune App
Please enter a valid number

{{trans('web/app_labels.text_Heading')}}
{{trans('web/app_labels.text_some_custom_error')}}
{{trans('web/app_labels.text_Heading')}}
{{trans('web/app_labels.text_some_custom_error')}}