Parenting
Child Psychology and Behaviour
How Relationship Between Mom and Dad Affects Child?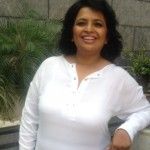 Created by Swapna Nair Updated on Apr 19, 2019 In India, marriage is the union of two families along with the couple. Understanding oneself and your partner is an uphill but beautiful journey. After marriage, the next step is usually parenting. Most couples in India plunge into parenthood without being prepared for it mentally, financially and physically. This is because of the many myths surrounding parenthood, and usually pressure from the extended families.
We prepare for exams, meetings, weddings and even parties. But we do not plan for the biggest turnaround journey in our lives. Parenting is not easy and neither is it all roses.
Why Do We Need to Understand Your Responsibility As Parents?
From the moment your child is conceived it is learning and acquiring. You must have heard of stories from our epics and Puranas- that of Abhimanyu learning about the chakravyuh while in the womb- Science also has confirmed that the well-being and emotional state of both parents are extremely crucial for the child. We forget that from the moment of conception till our children leave our nest we are 'on stage'. Every expression, every word, every emotion, every behavior is being observed and being absorbed.
Some of us think we can escape our child knowing, and hold the bitterness inside. But do you think that our children do not know or are not affected?
Indeed it is the painful truth! Psychologists have taken the urine samples of children (of fighting couples) for analysis. It was no surprise to find out that these samples contained adrenalin. This secretion is due to the stress experienced. Interestingly the same children were observed closely by the same psychologists and to no one's surprise, it was found that all of them suffered from attentional and emotional problems in varying degrees. The attentional ability to focus, shift and stay on is affected. The attentional system is a good reflector of stress. Children, according to Dr. Gottman, are prewired to attention from birth.
How Does The Positive Environment Impact Your Child?
Children who live in a positive environment become:
Little explorers: they are secure, confident and have good self-esteem
Emotionally stable: they go on to have strong relationships and are able to manage themselves well
Active learners: They become open-minded. Their cognitive development and language development is also very good
What Are The Adverse Effects Of Living In Negativity?
Those who live in a negative environment become
Withdrawn: they are painfully shy, have very low self-esteem, and are very low in confidence. Their emotional and cognitive development is affected
Difficulty in forging bonds: They will find it difficult to create friendships, and maintain healthy relationships in childhood and adulthood. [Read - Must Know 7 Strong Parent-Child Emotional Bonding]
Opposite gender child gets affected: It is also interesting to note that parental conflicts affect the child of the opposite gender. So the father's role, attitude, and action affect the daughter and that of the mother affects the son
What Causes Stressful Relationships?
These three points are true not only for romantic or married relationships but are indicative in parent-child relationships as well.
How Can You Take Positive Steps Towards A Better Relationship?
These three simple points can help repair your communication and your relationship with your partner. I would like to share a beautiful poem with you. Perhaps all of us parents ought to make a poster of this at home to help remind us…
Children Learn What They Live
Here are a few facts about children by Dorothy Law Nolte, Ph.D.
If children live with criticism, they learn to condemn.
If children live with hostility, they learn to fight.
If children live with fear, they learn to be apprehensive.
If children live with pity, they learn to feel sorry for themselves.
If children live with ridicule, they learn to feel shy.
If children live with jealousy, they learn to feel envy.
If children live with shame, they learn to feel guilty.
If children live with encouragement, they learn confidence.
If children live with tolerance, they learn patience.
If children live with praise, they learn appreciation.
If children live with acceptance, they learn to love.
If children live with approval, they learn to like themselves.
If children live with recognition, they learn it is good to have a goal.
If children live with sharing, they learn generosity.
If children live with honesty, they learn truthfulness.
If children live with fairness, they learn justice.
If children live with kindness and consideration, they learn respect.
If children live with security, they learn to have faith in themselves and in those about them.
If children live with friendliness, they learn the world is a nice place in which to live.
Did you find Swapna'sblog on the impact of marriage on children useful? How do you maintain a healthy relationship with your partner and children? Do leave your comments…. We love hearing from you!
Kindly
Login
or
Register
to post a comment.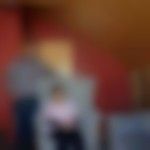 | Dec 06, 2018
it was really gud n informative. | Sep 22, 2017
Very true | Sep 07, 2017
thanks for sharing Swapna! extremely useful blog with some really helpful tips! an eye-opener for parents with great insights!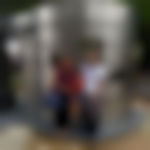 | Aug 31, 2017
Very informative | Aug 28, 2017
While most parents have their child's best interest in mind, they may define 'best' in their own different ways. https://www.parentcircle.com/article/mum-vs-dad-dealing-with-differences-in-parenting-styles/ | Aug 28, 2017
Very informative.. | Aug 28, 2017
I feel very bad and ashamed that we both are fighting for years and now it has effected my 7 years child. She has low esteem not confident, always cries, no friends and it's all because if us. I regret now and past 1 year only i am thinking only for my child but her father still fights. Please help me, I want my child to be very happy confident. She is very hard working honest does all work, very neat, she never harms or shouts on anybody, good at academics loves dancing n drawing. i never restrict her from doing anything but I could feel our fights has effected her life. I keep asking sorry to her, she immediately forgives me. She is very loving child we both share a great bond. Iam pregnant with my second child its been three months n almost cry everyday. No emotional support. Please guide me. | Aug 23, 2017
very true.. | Aug 22, 2017
very nice information swapna... thanks for sharing.... actually I m facing dis problem actually me n my husband is working maximum time v we're out of d house leaving ma kid behind wid ma mom in law. v both share a gud relationship but I found ma child a behavioral change in him. he gets irritated n sometimes becomes very annoying n difficult to handle den I saw occasionally ma mom in law yelling at him n using abusive language or hitting badly ma sister in law daughter who is younger to ma son n den ma son immitating her grandmother. being d daughter in law I can't say much to her... wat to do can u give some suggestions plz.. | Aug 22, 2017
very gud information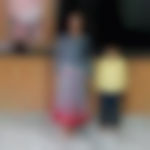 | Aug 22, 2017
nice... every one knows but failed to maintain normality infront of kids.. | Aug 22, 2017
Nice mam,thanks for the information | Aug 22, 2017
very gud thought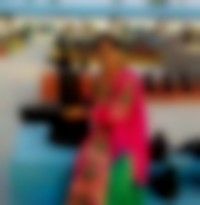 | Aug 22, 2017
very nicely expressed and written... thank you for useful article..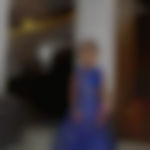 | Aug 22, 2017
Very true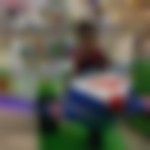 | Aug 22, 2017
thanks a lot,very useful info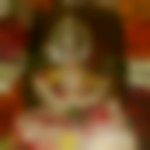 | Aug 22, 2017
It's absolutely true n would keep a note of it in my home. Specially for myself. As we as mother's have to change the way we think n do things. | Aug 22, 2017
Good information for life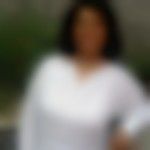 | Aug 22, 2017
Dear Ranjit, Yes I totally understand. When the couple are always thinking that each of them is right, fights will happen. But if we change our perspective - hey let me listen to the other or I could be wrong/ would this benefit / it is ok let me make up/ let me make this work / how else Can we work this out- just the fact that we are ready to be responsive and responsible goes a long way in making the marriage work for the couple and the family.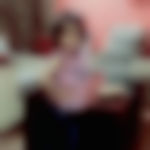 | Aug 21, 2017
wawa | Aug 21, 2017
Nice | Aug 21, 2017
very nice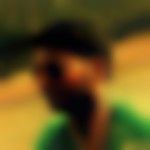 | Aug 21, 2017
Nice information At same time i was affected because of my parents. Let me describe my story in 200words. How the relationship between mom and dad affects the child? Yes i was affected, My parents are well educated and financially too, but they have spoiled my education. Parents details: Father - EX-Airforce Mother - Airforce (CSD) 1st Mistake They were not good husband and wife (always fighting) till date. 2nd Mistake They were changed my syllabus from CBSE hindi to Martic Tamil in 4th STD and again i changed syllabus to hindi in 7th std because of my very very poor education in Tamil and other subject also. 3rd Mistake In 10th std i was failed for two times and again in 12th std i was failed for two times . Till date i didn't turn back to my balance education. So my education are totally spoiled because of my parents and still am struggling in my life. This is effect till my next generation. All these mistake has been done by parents. SO DEAR PARENTS, MY REQUEST IS NEVER AND EVER FIGHT BEFORE YOUR KIDS IT WILL HURTS THEM LOT BECAUSE KIDS ARE TURN ON TO THE MENTALLY AND PHYSICALLY CHALLENGED. Thanks, Ranjith Kumar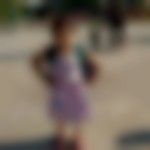 | Aug 21, 2017
mam nice information | Aug 21, 2017
very nice and informative blog..
+ Start A Blog
Top Parenting Blogs
Top Parenting Talks
Top Parenting question

{{trans('web/app_labels.text_Heading')}}
{{trans('web/app_labels.text_some_custom_error')}}
{{trans('web/app_labels.text_Heading')}}
{{trans('web/app_labels.text_some_custom_error')}}