Parenting
What Are the 7 Parent-Child Emotional Bonding Things? Created by Lipy* Updated on Oct 03, 2018 Yes. The warmth of parents is one thing the child needs the most. It is an integral part of the parent-child bond.
There are other basics of a parent-child relationship, which when followed daily will make the child feel safer, loved and more secure. Children who received consistent care develop a positive sense of self and are more self-confident.
Parent-Child Emotional Bonding Things which Child love the MOST
Let's discuss seven things you must do for your child daily to ensure that s/he develops a positive feeling of emotional security.
#1. Your Smiles
The word itself brings a smile to the face. Smiling is one of the first things a baby learns. Give your baby lot of smiles every time you set your eyes on your little one, while changing the diaper, while feeding and at every moment of interaction with the baby.
This is the simplest way to make the baby feel safe, secure and happy all the time. While smiling at them, express your love for them verbally by telling them how much you love them. Tell them –
You love them
You enjoy being around them
You are happy in their company
You appreciate when they eat and do things properly
You are good fun to be with
Make eye contact while smiling and expressing your love for them. It works better.
#2. Always Praise Your Child
Every small achievement of a child should be praised. Be it simple efforts made by the child like completing a meal, eating vegetables, keeping the toys in its place and other activities. The child wants to please a parent. Praising them will get them to be good and also make them feel good.
A child who feels good will -
Easily learn things
Make more effort to achieve
This will make the child and the parent feel happier
Will get along well with others
Will easily make friends
Feel secure.
#3. The Magic Hug
Nothing works better than a comforting hug. It makes the child feel secure. Safe in the arms of a mother or a father, the child feels special. Pick up your child, hold close, kiss and cuddle them. Or sit them on your lap and hug them. All these are good ways to show you love and care for them immensely.
With babies and toddlers, playing simple games help. Gently rock them or tickle them. Hold hands while walking. Kiss them goodnight. Children need constant reminders that we love them. Show your love and express it as much as possible.   
Hug to make your child feel loved
Say you love them as often as possible
Without fail, kiss them good morning and good night
#4. Always Listen to Your Child
A child asks a lot of questions when they get older. Encourage this act. By answering their queries, you are encouraging them to learn. You are also asking them to be more curious about things. It shows to the child that you care about their thoughts and are interested in them. Answer their queries, and explain them when you have to say 'no' to their demands. A child needs to understand why a particular demand was not met. Simple explanation helps.
When you listen and respond to your child, they feel –
Important
Feel cared for
Are encouraged to learn
#5. Child's Scrapbook
As they grow older, children love to hear stories about their childhood activities. It makes them feel important. It makes them feel special. Make a scrapbook of various activities of your child. Put their hand prints. The first things they wrote on a paper. Ensure you put photographs of your child since the time they were born to their present day activities.
Put all sorts of things in it:
A handprint
Photos from birth till now
The first words they have said
A favourite card from a special occasion
Time and again refer to the scrapbook like a story book and explain it to the child about the events of a particular photograph.
#6. Babies Need Special Attention​ 
For babies below 1 year old, special attention is needed to show them you care. Meeting their needs is important as they feel safe when they know they can depend on you for their needs. For example, when babies are hungry, the sooner they are fed, the better. It makes them comfortable and safe. This means:
Feeding them
Keeping them warm
Keeping them safe from danger
Helping them if they are upset
Assure them that they can trust on you
#7. When the Baby Cries go through this Checklist
Babies are smarter than we give them credit for.  So if your baby is crying, then check for the following things and your baby will thank you with a beautiful smile.
Please check the nappy
See if the baby is hungry or uncomfortable
Make sure the baby is not in pain
Wrap the baby in soft blanket and cuddle
Take me for a ride in a buggy or car
Play soft music, sing or hum for the baby
Give the baby soothing bath.
Lastly, reward your baby, toddler or child to make them feel good. It reaffirms their good behaviour and helps them repeat it. Give as much attention and quality time to your child. It costs nothing, but the rewards are amazing.
Kindly
Login
or
Register
to post a comment.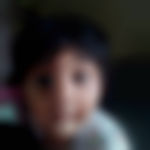 | Jan 30, 2019
superr... very gd info... tqqqq very mch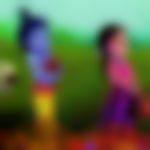 | Oct 05, 2018
very nice tips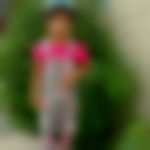 | Oct 05, 2018
Very good tips.. | Sep 21, 2018
very useful one | Sep 03, 2018
not sure about 5 but first 4 are well caught and explained.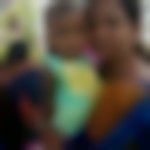 | Oct 13, 2017
very useful for us, in now a days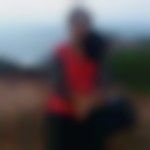 | Sep 23, 2017
Thanks for these tips.. continue it for guidance to every mother | Apr 27, 2017
Hi nice article my kid she is 3 YRS 11 months she was telling lies some times I am getting angry she is not interested in eating that time she was telling mom potty she didn't mingled with children also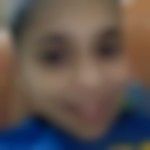 | Feb 26, 2017
very nice blog mam. thank u soo much | Feb 11, 2017
Very nice jhuma... my daughter alsi shy not eating cry every time but from last one month i am observing her and she has huge change in her behavior... very nice blog | Dec 28, 2016
Must say a nice blog. Just to include few things.... as a parent we worry a lot for children... kid not eating, kid not talking, kid is shy, throwing tantrums the list is endless. Every kid is unique in their way and have own pace. I think sometimes just doing nothing and being with the baby do the wonder. In our busy schedule sometimes we just dont understand what the baby wants.... parents works day n night to give the best of everything to the kid, but in the due process they forget to give the gift of TIME to them. Here are few points which I want to share.... 1) always observe your kid and try to understand them. 2) not possible to spend entire time with them.... make sure spend quality time without any interruptions of gadgets 3) stop worrying.. do your share of responsibility and let the time do the job 4) remember to get a happy child parents need to be happy and relaxed. | Dec 15, 2016
Very nice and helpful. Thank u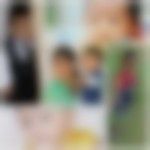 | Nov 14, 2016
Nice article. Helpful.. | Nov 08, 2016
very nice article... thanks for sharing. | Nov 04, 2016
thanx | Nov 01, 2016
Good article. | Oct 28, 2016
being working lady sometimeswe forget these. thanks a lot for reminding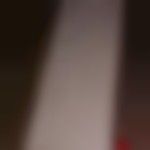 | Oct 28, 2016
We never pay attention to towards these points.. thanks for this lovely article. Now I will try to be a good mom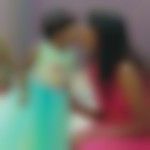 | Oct 28, 2016
Good one.. loved it.. this article really made me to examine myself and pay more attention towards my little angel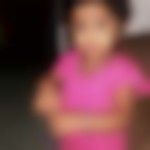 | Oct 27, 2016
gud article especially scrapbook for child awesome | Oct 27, 2016
nice article.... will surely help to develop a cozy bonding with our little one's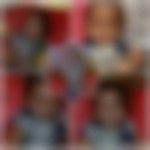 | Oct 26, 2016
very important tips | Oct 26, 2016
Very useful info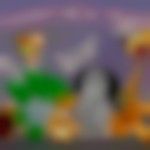 | Oct 26, 2016
it is useful for me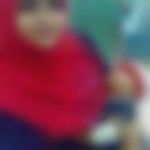 | Oct 26, 2016
Yzz all these points are very good but a working mother can't spend much time! | Oct 26, 2016
very good ideas i must follow the things | Oct 26, 2016
very true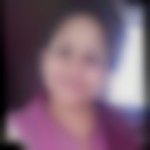 | Oct 26, 2016
Really it costs nothng bt d rewards r amazing... nice.. i must follow the things | Oct 25, 2016
very nice | Oct 12, 2016
Very useful thoughts.. Thanks for sharing useful message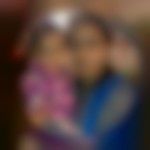 | Sep 16, 2016
vry nyccc | Sep 16, 2016
Good information. Scrapbook is a great idea | Sep 14, 2016
very nice | Sep 14, 2016
very nice and useful information... every parent needs to implement it .... | Sep 13, 2016
Superb!!! | Sep 13, 2016
Good information | Jul 26, 2016
Very nice article helps a lot | Jul 25, 2016
Very nice Article.. Very helpful | Jul 21, 2016
Very nice so useful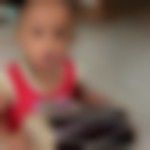 | Jul 20, 2016
Nice. Helpful for the first time mom. Thankyou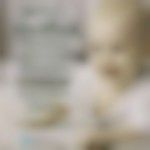 | Jul 20, 2016
Very helpful and enlightening. Thanks for the tips.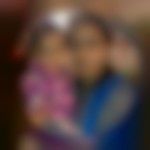 | Jul 19, 2016
vry nyc.. thanks fr sharing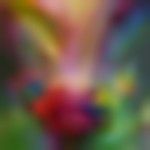 | May 10, 2016
Thanks all for your support. | May 10, 2016
thx 4 sharing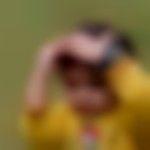 | May 10, 2016
Very good suggestions. | May 09, 2016
good suggestions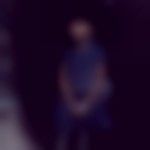 | May 05, 2016
very goid advise.... | May 05, 2016
nice suggestions | May 04, 2016
Awesome suggestion..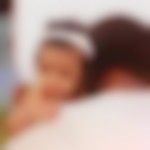 | May 03, 2016
Superrrrr. ...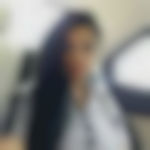 | May 02, 2016
Too gud.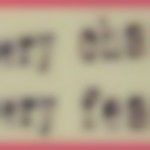 | May 02, 2016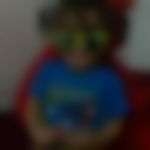 | Apr 30, 2016
Very nice suggestions | Apr 25, 2016
Nice suggestions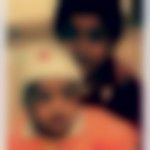 | Apr 25, 2016
really well said pa...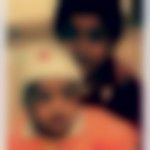 | Apr 25, 2016
really well said pa... | Apr 25, 2016
Lovely write-up... Its easy for all moms to do the above mentioned but we keep forgetting them, so thanks a ton for reminding us. In addition to all these even playing with the baby is very important, putting yourself in his/her shoes and acting the same age too.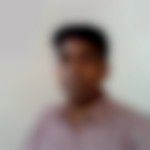 | Apr 25, 2016
very good points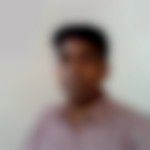 | Apr 25, 2016
very good points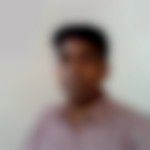 | Apr 25, 2016
very good points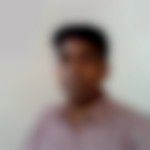 | Apr 25, 2016
very good points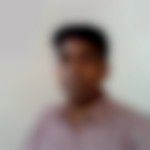 | Apr 25, 2016
very good points | Apr 24, 2016
Simple but very important points. Nice blog. | Apr 24, 2016
nice tip | Apr 24, 2016
nice tip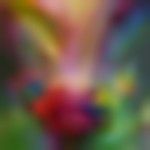 | Apr 23, 2016
Most of the time we forget to do simple things that can make relationship with our children wonderful. I hope reminders like these will help all of us. | Apr 22, 2016
Very nic tips.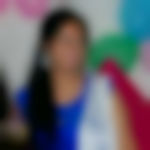 | Apr 21, 2016
Very nice info.. thank u soo much | Apr 21, 2016
Very informative. Thank You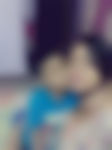 | Apr 20, 2016
Very nyc tips thanx | Apr 20, 2016
I m completely agree with you. | Apr 20, 2016
Such a brilliant insight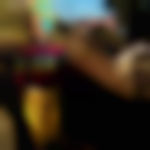 | Apr 20, 2016
Thanks for a wonderful paragraphs, every mother has to follow it for making their footprints to a achieve a goal. I will be the first one to follow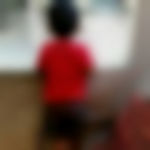 | Apr 19, 2016
Thanks for the lovely write up | Apr 19, 2016
I so agree with Tanisha! These precious lovey-dovey moments will be all you will have once our babies fly away! Give them your Tender Loving Care and see how your child will grow and prosper. | Apr 19, 2016
Such a lovey-dovey blog! But of prime importance. We parents tend to get so busy in our work-home life that we forget our little ones -- for whom we are doing all this running round. The blog tells us to stop a while, grab a cuppa and smell the rose. | Apr 19, 2016
Nice every day tips
+ Start A Blog
Top Parenting Blogs
Top Parenting Talks
Top Parenting question

{{trans('web/app_labels.text_Heading')}}
{{trans('web/app_labels.text_some_custom_error')}}
{{trans('web/app_labels.text_Heading')}}
{{trans('web/app_labels.text_some_custom_error')}}