Parenting
Babycare
How Can You Keep Your Baby Healthy Through Weather Changes?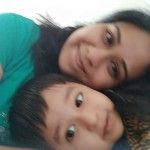 Created by Soma Sarkar Updated on Dec 19, 2020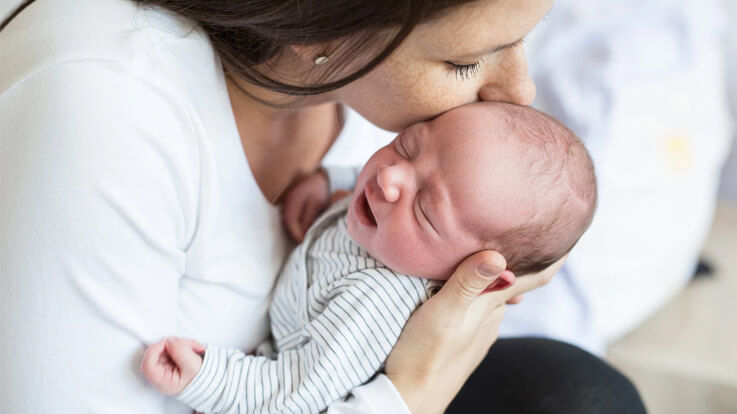 Weather change means more stress to parents, especially parents of small babies and toddlers. As summer at its peak already, in most parts of India, even little cold water or exposure outside can easily make your child sick. They can suffer from dehydration or heatstroke, if not cared well. Weather change is a natural phenomenon but the evolving mankind habits are mostly responsible for the abrupt weather change.
9 Tips to Keep Your Baby Healthy When Weather Changes?
So now, before it is too late, we should take steps to stop polluting the nature and till then some remedies to take care of your toddler so that they can enjoy summers and have fun -
First step plant trees or have some air purifying saplings in your balcony or any corner of room
Use AC (not too cold) coolers or close the doors and windows during day, check for the ventilation during the nights
Don't give anything too cold to eat or drink. Use earthen pots to store water. Give bath and sponge with tap water if possible twice a day
Don't go outside in daytime if not necessary if going take hats or umbrella and travel in closed vehicle. Babies are sensitive to direct sunlight, so be extra cautious in summer season. If babies are breastfed mother's need to be hydrated all day
Add fresh yoghurt in menu in form of lassi, chanch etc. for toddlers. If they want ice-cream, it is better not to give daily
Lime water is must for hydrated body. Aam panna if your kid can drink it or bel sharbat, sattu drink are the best to keep heat at bay
Add juices of musambi, oranges, sugarcane, watermelons in their menu or can make popsicles from them
Colourful veggies are important to include in diet for energy. Soups can be real energy boosters
Make them drink lots of water during playtime. You can also add plain glucose in water, avoid using colourful packaged energy drinks
Hope these tips will be useful for your child, if you have any other ideas please do suggest us through your comments.
Did you find this blog useful? Do share you thoughts with us in the comments section below; we'd love to hear from you.
6 in 1 Vaccination Awareness Vaccination Awareness is an education initiative by GSK.
Vaccination plays an important role for each child's health and wellbeing. But did you know about know combination vaccination? This means combining protection for multiple diseases in a single shot!
Combination vaccination could provide protection to your child for 6 diseases which are Diphtheria, Pertussis, Tetanus, Hib, Hepatitis B and Polio. Pertussis, also called whooping cough, is a contagious respiratory disease that could be serious in infants and could lead to hospitalization. Diphtheria is a bacterial infection that could block airways and could lead to difficulty in breathing. While Polio could lead to paralysis and disability, Hepatitis B is a viral infection affecting the liver. Tetanus could lead to muscle spasms and Hib could cause infections like Pneumonia or brain fever.
According to the Centers for Disease Control and Prevention, Combination vaccines reduce the number of shots your child needs while protecting against the same number of serious diseases. With fewer injection shots and fewer visits to the Pediatrician, your child will get the recommended vaccination on time with less discomfort. Combination Vaccination also will lead to fewer delays in protection.
So, when your baby is 0-2 months old, consult your Pediatrician to know more about protection from 6 diseases with combination vaccination.
References:
https://www.who.int/immunization/research/forums_and_initiatives/1_MWilde_Combination_Vaccines_gvirf16.pdf?ua=1
https://www.cdc.gov/vaccines/parents/why-vaccinate/combination-vaccines.html
http://gskprotect.in/6diseasescombinationvaccination/index.html
Disclaimer:
A public awareness initiative by GlaxoSmithKline Pharmaceuticals Limited. Dr. Annie Besant Road, Worli, Mumbai 400 030, India. Information appearing in this material is for general awareness only and does not constitute any medical advice. Please consult your Doctor for more information, any question or concern you may have regarding your condition.
Please consult your physician for the complete list of vaccine preventable diseases and for the complete vaccination schedule for each disease.
The mere appearance of this article on this website/page does not constitute an endorsement by GSK or its affiliates of such website/page or any other articles, images or videos, if any, appearing on this website/page.
CL codes: NP-IN-INH-OGM-200101, DOP Dec 2021
Kindly
Login
or
Register
to post a comment.
+ Start A Blog
Top Parenting Blogs
Top Parenting Talks
Top Parenting question