Education and Learning
Maharashtra RTE Admission 2019-20 Application Date Extended, RTE Schools, Age Criteria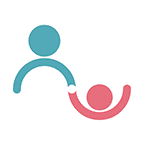 Created by Parentune Support Updated on Feb 18, 2019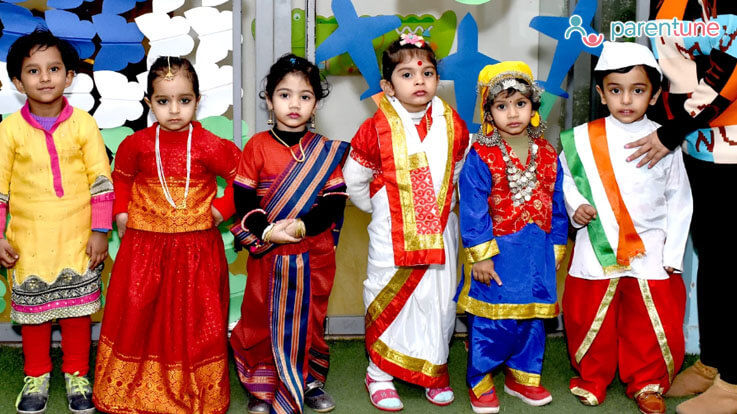 Time flies! And this is felt most when a child is growing up. As parents, you still remember the day when your child was this tiny little bundle of joy wrapped in a blanket. However, before you know it he/she is a three year old ready for the first steps into the world of education and schools.
Getting your child admitted to a good school is every parent's dream. This is because the school is the foundation for the kid's academic future hence paving the way for educational and social upbringing. As the year draws to a close, new school admission procedures for the next year begin in full swing giving parent's sleepless nights and frantic anxieties.
Maharashtra School Admission 2019-20 Under RTE Act 
The admissions for the year 2019-20 for schools in Maharashtra are not far away. Here is taking a look at all that you need to know regarding school admissions in Maharashtra for the next academic year. However, before that a step by step guide for parents applying for new admissions. Helpful Read: 10 tips to Prepare Child for Admission Test Interaction
RTE Maharashtra Application Registration Dates
Every school opens up its application process for a period of time. This usually falls between the months of November – December. Application forms have issued that need to be duly filled and attached with the required documents within the stipulated time allotted by the respective schools. Documents to be attached usually include a photograph of the child, the birth certificate, any proof of residence as well as application fees to be paid on the purchase of the application form. Again most information regarding the procurement, filling, and submission of the forms is easily available online on the websites of the school.
Living in cities Mumbai, Pune, Thane, Nagpur, Jalgaon, Nanded, Nashik, Ahmednagar, Amravati, Aurangabad, Kolhapur, Palghar, Solapur, Wardha & one can always go to the concerned school to inquire about the dates when the application registration forms are available & their submission dates. You Can Apply Here for RTE Maharashtra 2019-20 session
| | |
| --- | --- |
| Admission Events | Events |
| Application Form Submission Last Date | 22 Feb 2019 |
| Online Application Submission Date | 11 March 2019 |
| Application Draw Schedule on Dates | 14 & 15 March 2019 |
| Admissions Last Date Extended  | May 4 (Earlier was April 26) |
Maharashtra RTE Admission Age Criteria
First of all, it is very important to know if your child has reached the appropriate cut off age for admission. The Maharashtra Government had issued a resolution in 2015 stating that a child must be six years of age while seeking admission in Class I. Thus a child must complete three years of age when applying for admission in nursery. The cutoff date was first issued as of July 31 and later pushed to September 30. This essentially means that your child must have completed three years as on September 30 if applying for nursery admissions. [How to Apply in Maharashtra RTE Online for 25% Reserved Seats?]
School Research & Shortlist
Mumbai, Pune as well as the many cities of Maharashtra are home to a large number of different schools. The government, government aided and private schools are the basic categories, each with a number of schools with varying fees structure, syllabus, infrastructure, and board examinations. As a parent one has to first find out which are the schools best suited to your need and convenience. Of course, the quality of education is the prime factor to take into account, however, distance from home, fees structure, extracurricular activities, and the examination board are also things that are good to consider. By speaking to other experienced parents, reading and following the websites of the school's parents can get a good idea about the standard and quality of different schools.
Thus the first thing to do is chalk out a list of the potential district-wise schools that you would like to apply for new admissions. 
District-wise Schools List
District
 RTE Schools
RTE Vacancies
Applications
Pune
933
16422
42108
Nagpur
662
6985
23631
Thane
640
16594
12696
Aurangabad
565
6371
11120
Nashik
466
6589
10416
Ahmadnagar
395
5367
4621
Solapur
351
3697
3570
Kolhapur
347
3501
1455
Mumbai
347
8374
10628
Jalgaon
261
3817
5244
Nanded
234
3329
6006
Amravati
233
3070
7080
Total
8980
126124
188432
RTE or Right To Education in Maharashtra
According to the RTE rules, the Maharashtra government has reserved 25% of the seats for poor children across the government, government aided and private schools. The official website of Maharashtra RTE allows applicants to select their district and apply. All rounds of the admission process are over for the academic year 2019-2020. However, one can keep this in mind for application to Class I in the subsequent years.
Mumbai and Pune are educational centers and home to some of the finest learning institutions of the country. November and December are the peak months for parents to be aware of the new admissions since application forms are usually released then. With diligence, parents can follow up on the admission process to ensure a healthy academic environment for their child.
Finally, the child learns through various mediums and institutions. However, the school remains as one of the most important centers of education and learning after home.
Kindly
Login
or
Register
to post a comment. | Nov 07, 2019
1 Sal se mein try kar rahi ho meri beti ke admission ke liye ART form Bhar chuki hai lekin abhi tak Koi Jawab Nahin Aaya | Nov 07, 2019
😌😌😌 | Nov 07, 2019
Meri ladki ko admission chahie | Oct 09, 2019
my son is just 1 day younger as per RTE age rule. What should i do? | Sep 14, 2019
My daughter will complete in October, she is 8 days younger to the age restricted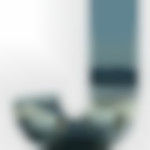 | Jul 13, 2019
My son will 6 year on 14 October 2019, His birth date is 14 October 2013 ,As per RTE age rule he is 14 days younger, What should I do? | Jun 17, 2019
Hi my son 2 9 2015 I am I'm searching School in Andheri waste please somebody help me thank you please contact me | May 21, 2019
My daughter is 4yrs. we have transferred from Pune to delhi. But session starts here Now what we do ?? In which school we try and in which class ?? Pls suggest she completed nursery from Eurokids. | Apr 10, 2019
19pu037458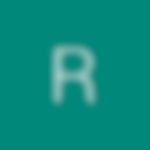 | Mar 31, 2019
My dauter will 6 year on 7 October 2019 what should I do ? Her birth date is 7 October 2013 ,rte age rule is she is 7day younger it is headache. | Mar 24, 2019
When the second admission form will be there | Mar 12, 2019
my son will be 5 years 11 months 29 days old on september 2019 .his birth date is 1st october 2013 .asper rte age criteria he is 1 day younger due to which i have to repeat him in the same class pls suggest | Mar 06, 2019
since the pune district option is not there. is there any way to register offline? | Mar 06, 2019
pune district option is not there is registration window | Mar 06, 2019
pune district not visible in district option. please help helpline number is also not valid | Mar 06, 2019
there is no option of pune in district column | Mar 05, 2019
damodhar bhagaji daud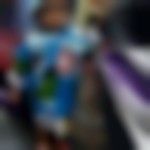 | Mar 05, 2019
district option still not in use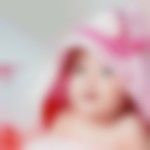 | Feb 28, 2019
good info | Feb 20, 2019
ssplsw 1 22o
+ Start A Blog
Top Education and Learning Blogs
Top Education and Learning Talks
Top Education and Learning question

{{trans('web/app_labels.text_Heading')}}
{{trans('web/app_labels.text_some_custom_error')}}
{{trans('web/app_labels.text_Heading')}}
{{trans('web/app_labels.text_some_custom_error')}}