Parenting
Babycare
Pregnancy
How To Choose Skincare Range For Your Newborn Baby Created by Faraz Mohammad Khan Updated on Jun 11, 2019 You are back to home now with your newborn and returning to your daily routine. Among other things like keeping your baby warm, nourished; their skin care is just as crucial.
A newborn baby's skin is very sensitive, and so is their immune system. This makes newborn skin care a delicate affair. What to do and what to use are of importance when tackling your newborn's skin. On a positive side, touch on your newborn's skin has a soothing effect and is essential for your baby's development.
What to Do in Newborn Skin Care
The thumb rule to newborn's skin care is Less is more. Following are a few tips
Don't bathe your baby frequently Babies don't work 9 to 5 and they are not hitting the gym after. Except for drool and diaper, newborns don't get very dirty. For the first month or so, a sponge bath two to three times a week works best. Excess bathing removes newborn's natural skin oil and leaves it dry and vulnerable.

Avoid scented baby products in the early months These can irritate your baby's skin.

Wash baby's clothing before it's worn Use baby laundry detergent which is fragrance and dye free.

Change diapers often Babies poop soon after eating. Be on the lookout after you feed and change right away. This helps avoiding diaper rashes. You can also use diaper cream to avoid chafing.

Block the sun For the first six months, try to avoid anytime in the sun. There after use a sunscreen 30 minutes prior to taking your baby for that warm sun bath.
What to Use for Baby Skin Care
Time to assemble these newborn skincare products in your baby's nursery
Baby soap/shampoo Use mild washes which are safe for newborns. Better yet, try making one at hime
Baby lotion To moisturize your newborn's skin. Remember to use sparingly
Petroleum jelly To treat that occasional diaper rash
Baby oil Use this as a massage oil for the newborn
Baby laundry detergent Perfume and dry free detergent for baby's cloths and sheets
Baby powder If using baby powder, use one which is talc free and use away from baby's face.
Skin Care Products Buying Tips 
Read labels carefully to make sure the products you buy are free from dyes, fragrances and chemicals which can irritate baby's skin.
Prefer hypoallergenic products. These are less likely to cause an allergic reaction.
Look for phthalate and paraben free products as these can potentially harm your newborn.
Opt for natural organic products whenever available.
Kindly
Login
or
Register
to post a comment.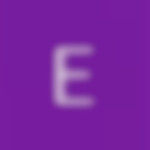 | Nov 08, 2019
Pls suggest good baby lotion for me because am using coconut oil & is getting her dark | Oct 13, 2019
Please suggest me which brand of soaps,shampoos and talcum should use for my baby | Aug 15, 2019
Normal weight for the 1. 12month baby boy. | Jul 24, 2019
use sebamed rash cream.... its work lyk magic...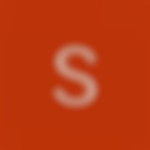 | Jul 18, 2019
my baby is 4months old she got fungal infection on her face | Jun 21, 2019
my baby is 26days.... his cheks redness little pimple type... plz. suggest | Jun 13, 2019
my baby boy has rashes what to do??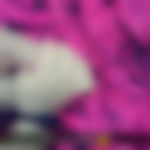 | Jun 12, 2019
Normal weight kia hna chaie 2 month k baby ka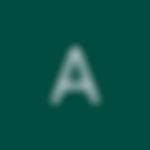 | Nov 16, 2018
Every mum wants the best for her baby. So it's no wonder that baby skincare products are big business. So how does mum go about choosing which brand is best for her child? Is natural & organic always best for baby, or do mums see it as a marketing ploy? Is she concerned about whether a brand is dermatologically tested or for sensitive skins? How much does price factor into her choice? To put it simply, organic cotton is cotton that is grown without the use of toxic pesticides and fertilizers that are normally used in the production of regular cotton. It is safe, non-toxic, non-allergenic, 100% plant-derived, more durable and feels much lighter on skin. At Softsensbaby. com, all their products are "Inspired by Moms, and Developed by Experts!" Yes, they have a team of awesome in-house experts working on creating 100% safe and superior products for your baby, BUT the truth is – YOU are the real experts (don't tell them we said that). All their products are inspired by the everyday needs, habits and experiences of real Moms like you. And they've got to say, you're the best collaborator we've ever had.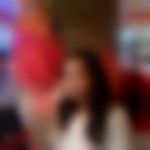 | Jul 20, 2018
At which tym I should take calcium tablets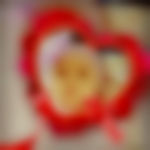 | Jul 19, 2018
which baby cream is best for four month old baby?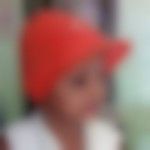 | Jul 19, 2018
normal weight kya hona chahiye 10 month baby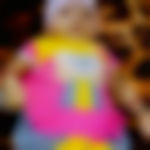 | Jul 19, 2018
normaly weight kitna hona chihiye 4 month old baby | Jun 12, 2018
which product is best for 0-6 months baby? soaps. oil, shampoo and etc | May 03, 2018
which sunscreen is best for baby, my baby is 11 months old .
+ Start A Blog
Top Parenting Blogs
Top Parenting Talks
Top Parenting question