Outdoor Activities and Events
Summer Vacation Coming Up: 10 Ideas to Keep Your Child Busy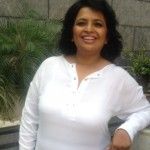 Created by Swapna Nair Updated on May 24, 2019 The summer holidays are here, and with that comes the challenge of making sure your children aren't bored. Summer vacations can be fun parents and children, but can get harrowing if the kids get bored easily. Some of the fun ways to make sure that your kids are having fun, and learning something along the way, with these summer activities. See what you can do with Playdoh, cooking, board games and more.
Tips to Keep Your Child Busy in Their Summer Vacations 
Luckily, Swapna Nair tells us some fun ways to keep your children engaged during the summer holidays:
Weekly/monthly planner: Use chart paper and either jointly make a timetable or get your kids to make a colourful timetable for the holidays. Ask them to mark out the activities they'd like to do; guide them and add to their list
Board games: Teach your children how to make their own board games. For example, you can cut out squares from newspaper and create Snakes & Ladders or Scrabble. If the squares are big enough, children can hop on to the squares and move up and down themselves!
Pajama Party: This can be organised within the family or with friends, once or twice during the holidays. Start in the evening and make sure you always have a fun theme, like 'recycling' or 'star gazing'— it's always fun to have a midnight snack party beneath a full moon.
How to Keep Smaller Kids Busy this Vacations 
You could have a 'playdoh' party, a 'glitter' party or a 'turtle party'!  Cover the dining table with large bedsheets—this becomes a turtle tent. Provide them snacks and juice inside the tent, and paste glow stickers beneath the table to make it more interesting.
Book clubs: Get the little bookworms together and let them take turns reading out. Play a vocabulary building game at the end of the reading session, or have a story telling session/role play using the book
Public monuments: A visit to the local public library, museum, park or a monument can be fun if combined with a picnic or a dinner out
Cooking: A fantastic and interesting way to get children to make delicious short eats is cooking (without fire, of course). Create varied yoghurt bowls using fruits or veggies, or make yoghurt smoothies.
A recent fun filled evening I had at home was when I asked the children to make colourful ice cubes. One made a juice out of carrot, ginger and gooseberry, froze them, and then added them to a glass of water. It was fun and yummy
Water fun: The best way to cool off is by jumping into the pool. This has to be supervised by an adult. Have a pool game or water aerobics for children, or simply buy a small inflatable pool so they can play away
Bird feeders: Make simple bird feeders and water troughs for birds. Ask your child to keep a journal on the various birds, and maybe make a photo album too. Along with this gift them a couple of plants to take care of during summer
Make your own move: Children love to use their phones or tablets. Ask them to make a movie on their vacation/family/friends. Children love role play, so encourage them to write their own script and direct the movie. It is a wonderful family/neighbourhood activity
Movie themed party: Screen a movie with popcorn and fresh juice for children at home. Ask the children to wear an accessory or costumes according to the movie theme
Above all, don't forget that when children complain of being bored, leave them alone for some time, because out of boredom comes creativity. You may just be amazed at the games they invent.
How are you keeping your children entertained this summer? We'd love to know! Do tell us in the comments below !
Kindly
Login
or
Register
to post a comment.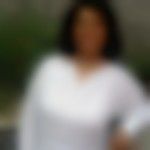 | Sep 16, 2019
Dear Teena , Bengal gets very crowded during the Puja. If you like the idea of visiting the Pooja Pandals it would be a different experience. If you are planning to travel with kids then it is not a safe time during the Poojas. There would be too many people on the roads and everywhere. You could travel there in winter. | Sep 15, 2019
Hi, Ur ideas are very useful. I happened to see in a recent post in urdailyhacks. blogpost. com that Navratri is coming up. Could you tell me whether it is a good time to tour through Bengal now?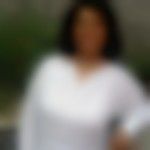 | Apr 26, 2018
Dear Rani, At her age she would like to play more so do indulge her. Take her outdoors. She may enjoy Art and craft too. So keep a space where she can get messy. Read out stories. | Apr 24, 2018
thanqa so much mam for ur interesting suggestions but my baby is only 2. 8 year old so suggest some activity acc. to that | Mar 28, 2018
Thanks for suggestions.... | May 09, 2017
My kids enjoying this summer with their cousins... cycling at the morning, playing some water balloon games , playing card games,monopoly, movie,etc.. At times games at smart phones... (playing smart phones somewhat been reduced because of their gettogether) They are enjoying this vacation together... All went to kodaikanal and went boating,horse riding,playing shuttle,cricket.... Last but not least these kind enjoyment make a great bond within them... Really I like this vacation..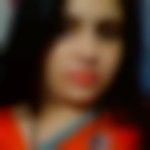 | May 09, 2017
Very nice ideas | May 09, 2017
very interesting ideas.. thx much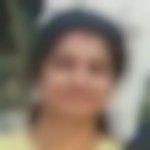 | May 09, 2017
tips are all very effective. thanks a lot. i must try. | May 09, 2017
thanks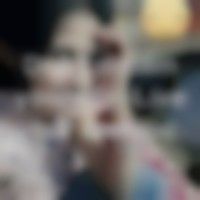 | May 09, 2017
thanks for such interesting ideas!!!! | May 09, 2017
thank you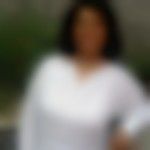 | May 08, 2017
Thank you | May 08, 2017
Hey that's quite an informative blog on keeping the children engaged during long hols. | May 08, 2017
very nice....
+ Start A Blog
Top Outdoor Activities and Events Blogs
Top Outdoor Activities and Events Talks
Top Outdoor Activities and Events question

{{trans('web/app_labels.text_Heading')}}
{{trans('web/app_labels.text_some_custom_error')}}
{{trans('web/app_labels.text_Heading')}}
{{trans('web/app_labels.text_some_custom_error')}}