Health
Swine Flu Signs & Symptoms, Prevention Tips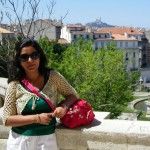 Created by Ankita A Talwar Updated on Aug 14, 2018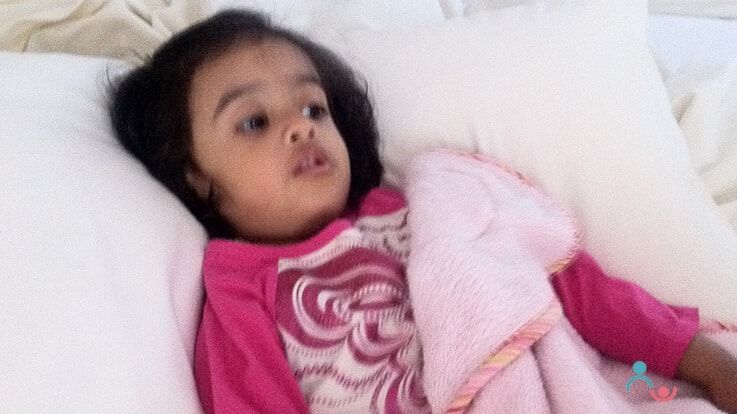 With the incidence of swine flu cases on a rise, especially, in the Northern part of the country, update yourself on this contagious ailment and protect your children. A quick guide here which includes symptoms, causes, and prevention.
 
Swine Flu Symptoms
Swine flu is similar to a bout of seasonal influenza or flu, but this is caused by a different strain of the virus. It infects the respiratory system primarily. Swine flu signs and symptoms in humans are similar to those of other flu strains. Check for following symptoms...
Fever
Cough
Sore throat
Body aches
A headache
Chills
Fatigue
Vomiting
Swine flu symptoms develop about one to three days after you're exposed to the virus and continue for about seven days.

When to Visit the Doctor If Swine Flu Diagnosed?
If you notice the symptoms lingering on for more than the usual 3-5 days, and not getting cured by the routine medication you used earlier, go to a doctor for a further and thorough diagnosis. Also, as children have delicate immunity chances of their catching it become a bit higher. Similarly, patients with cardiac disorders, asthma, diabetes or pregnant women, children younger than 5 years, and senior citizens need to take particular care as they are most susceptible.
 
How Cure Swine Flu?
The antiviral drugs oseltamivir (Tamiflu) and zanamivir (Relenza) are sometimes prescribed to reduce the severity of symptoms, but take these only at the recommendation of a doctor. Also, they might not be available at your local pharmacy and you might have to go to a hospital pharmacy to buy it. Read about swine flu vaccination & other treatment options.
 
Swine Flu Prevention Tips
Wash hands: wash hands thoroughly and frequently, with soap and water. Use an alcohol-based sanitizer when need be. After you have been to a public place like a mall or traveled in a closed public transport, such as metro or an airplane, be particularly careful of hygiene and wash hands and blow your nose.
Stay home if you have flu symptoms: If you notice any symptoms of flu, stay at home as use can infect others easily and spread it. Also, it will be good for you to rest and drink plenty of hot liquids and water to get relief from symptoms such as a blocked nose.
Be watchful when you sneeze: Sneeze and cough in tissue paper and dispose of that responsibly. Also, if a member of the family is affected, ideally get him treated in a hospital where he can be quarantined for a few days.
Causes of Swine Flu
Similar to a cold or flu, swine flu is very contagious and spreads through air and contact with an infected person. If an infected person sneezes without covering their nose and mouth, the droplets from the sneeze can carry the virus to others who can then inhale it. Also, touching contaminated surfaces can increase the risk of infection. While it is curable, it can cause complications for patients with a cardiac history, asthma, or lead to respiratory failure and in severe cases neurological disturbances such as confusion and seizures. [Read more swine flu causes & precautions]
 
While paranoia is not advisable, a bit of care and alertness is suggested. Be safe!
Kindly
Login
or
Register
to post a comment. | Aug 03, 2015
Hi friends, this is Neelam Kundani, mother of a 11 yrs old child, this is really a useful info as i was wondering wether i should get my son vaccinated for swine flu, but now after reading this my doubt is clear | Mar 01, 2015
Hi Taruna, Shivani. here's your concern about the vaccine answered. this has been answered by a paediatrician. The productive efficacy of the vaccination is about 87% and it works better for children aged 5 years and less, and adults over 50. For others it may or may not work. Furthermore, getting the vaccine now would be like trying to buy an umbrella when you're in the middle of the monsoon. It takes about 2-3 weeks for the effect of the vaccine to come in. So if you get it now, we can't be sure that it will be beneficial.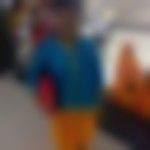 | Mar 01, 2015
Very nice info !! Thank u so much!! | Feb 26, 2015
Hi... I have a toddler.. Once in a day I put saline nasal drops... it is useful | Feb 24, 2015
Thanku so much for d info.. u guyz doing gr8 job???????????? | Feb 18, 2015
Thanks a ton for the concern & for the information.... | Feb 17, 2015
Thanks for the information !! Good effort ...! | Feb 17, 2015
Thank u so much for such a important info | Feb 17, 2015
Thanks for the information Is there vaccine for children below 5 years | Feb 17, 2015
thanks for this useful info | Feb 11, 2015
hi.. thanks for a very timely update on the epidemic.... yes vaccination is available and is safe. Post vaccination antibodies usually take two weeks to develop which will give protection for almost a year. Usually two shots are recommended at a span of 6 months as antibodies which provide protection vain with time. Kindly consult your prediatrician for the same.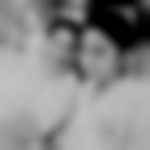 | Feb 11, 2015
Nice blog. Thanks for d information. | Feb 10, 2015
@shivani - Yes , Vaccinate yearly | Feb 03, 2015
very informative blog and well-timed too. thanks for it. | Feb 02, 2015
Two years back when the vaccine had come I had got my daughter vaccinated then without any side effects as such.. But do I need to get her vaccinated again... Please suggest. ? | Jan 30, 2015
How about getting vaccinated? Is that helpful? Does it have any side effects? | Jan 30, 2015
Thank you Ankita for the information. At times we do tend to ignore cold and cough thinking it's because of the weather. But it's better to be cautious since swine flu is also on rise. Just stay protected!

{{trans('web/app_labels.text_Heading')}}
{{trans('web/app_labels.text_some_custom_error')}}
{{trans('web/app_labels.text_Heading')}}
{{trans('web/app_labels.text_some_custom_error')}}