Parenting
Babycare
When Can Babies Start Teething ? Signs of First Tooth Eruption Created by Laura Updated on Feb 13, 2020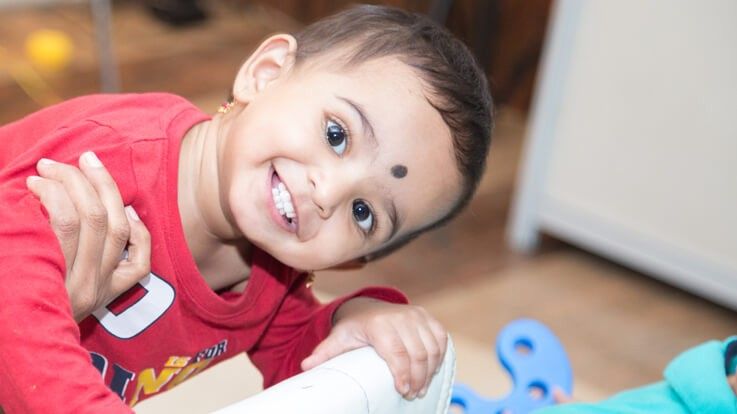 Being a parent is an exciting journey. And if you are a new parent, there is an innumerable question about your little one's developmental milestones. One of them being "When will my baby get her first tooth?" The process of teething is different for every child. But here is what I learned when my baby shower. [Read - Teething Symptoms & Home Remedies for 0-12 Age Babies]
When Can Babies Start Teething?
When does the first tooth appear? Well, there is no fixed month. It varies greatly. Babies can have their first tooth poke through at any time from 4 to 9 months of age. In some cases, it is even later than this. My little one got hers in the seventh month. But don't worry, if your child cuts her teeth later. Or earlier.
In most of the babies, their teeth appear in pairs. The first teeth to appear are the lower central incisors. The bottom teeth will be followed by the upper central incisors, lower and upper lateral incisors, first molars, canines, and second molars. In most cases, children will have a full set of baby teeth by the time they are 3 years old.
When babies tend to chew on anything and everything, it is a sign that the teething process has started. This is just a symptom. Babies do this to soothe their aching gums. As a mother, you can do several things to ease your baby's teething pain. Keep plenty of soft, cloth toys and rubber teethers handy to control the tendency to gnaw on everything. Cold items will also help to reduce the need to chew and will numb the ache at the same time. Mesh teethers with frozen foods inside can help. Personally, I chose to soothe my little one's pain by massaging the aching gums. I used my clean finger to rub and to apply pressure gently along the gums.
Signs & Symptoms of First Tooth Eruption
Every baby is different. My baby's teething process was easy and fast. But for some babies, as my pediatrician informed, the signs and process last for weeks before a tooth actually emerges. However, there are some typical signs that you would notice which can indicate that your baby is preparing to cut her first tooth. My pediatrician updated me that symptoms of teething include drooling, chewing on objects, irritability or crankiness and sore or tender gums.
Changes in sleep patterns, night waking and eating or nursing habits can also appear in some cases. Fussiness can be another symptom too. In some babies, symptoms like these can remain throughout the teething process until the baby has got a full set of teeth.
Child's First Dental Hygiene
Introducing dental hygiene or dental care early is the right way to go. Even before my baby's first tooth emerged, I cleaned her gums with a gauze cloth. After that, once her first tooth arrived, I used a small, soft-bristled brush to clean the tooth and gum line. From my experience, I believe that when you develop a regular brushing routine, it gets your baby accustomed to daily dental care from an early age.
So, enjoy your baby's smile and keep her healthy. Happy Teething!
This content has been checked & validated by Doctors and Experts of the parentune Expert panel. Our panel consists of Neonatologist, Gynecologist, Peadiatrician, Nutritionist, Child Counselor, Education & Learning Expert, Physiotherapist, Learning disability Expert and Developmental Pead.
1. mouthhealthy.org › Baby Teeth - American Dental Association - MouthHealthy
2. kidshealth.org › Teething Tots (for Parents) - KidsHealth
3. raisingchildren.net.au › babies › Baby Teeth & Gums - Raising Children Network
4. nhs.uk › Health A to Z › Baby Teething Symptoms - NHS
Kindly
Login
or
Register
to post a comment. | Nov 26, 2019
My baby girl 2 tooth erupted at 3 and half weeks so it's possible.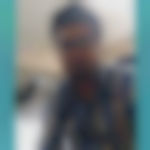 | Jun 26, 2019
I found this blog helpful for teething baby https://www.parentune.com/parent-blog/teething-remedies-symptoms-in-babies/606 | Jun 21, 2019
mra baby hy 3 month ka he hve drooling hr cheez maun mn dal kr chew krnay ki koshish krta rota rehta maun se saliva bht phaink rha feed bi nhy krta is ths sign of teething bcoz everyone say its to early .. but mjhy lgta usky teeth araha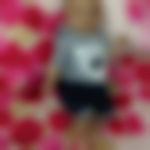 | Jun 14, 2019
My baby is 6 months and 5 days he has low fever 99 or 100. Can it be a sign for teething?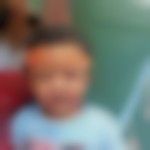 | Sep 28, 2018
my son is 12 months old he has not started teething is there any problems. please give me suggestion. | Oct 03, 2017
Yes its a phase mixed with both emotion pleasure and pain. Very useful blog thanx a lot.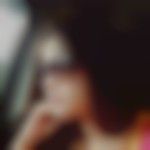 | Oct 04, 2016
my son is one n half year old. has not started teething. Wt to do plz suggest | Sep 11, 2016
I have introduced finger brush to my Lil one since his 5 th month .. just to inculcate the habit of brushing even though he's not teething | Aug 11, 2016
My baby started teething at 4 month itself. Now 6 month started he is having 2 teeth. When should I start brushing his teeth?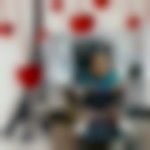 | Jul 28, 2016
my baby9 mnths but teeth up to ,wati have to do. suggest mee | Jul 25, 2016
my daughter is 7 months and has 6 teeth | Jul 24, 2016
No worries. .. even my sisters daughter developed her teeth very late... but it's fine... not an issue at all | Jul 15, 2016
which brush can I use for my Baby | Jul 12, 2016
@JYOTI - As discussed in the article, in some cases children have delayed milestones. Some babies develop their first tooth even after 1 yr. | Jul 11, 2016
My daughter is 1 yr old.. but not a single tooth seen. what to do? | Jul 11, 2016
@ NIKITA - Its fine Nikita, she will develop her first tooth. She still has time. Some babies develop teeth early, some a little later. | Jul 11, 2016
My baby is 10months old but still no tooth appeared and her teething started when she was 4 months old.... what to do?? | Jul 11, 2016
Its fine Rinee, the baby will develop her teeth. She still has time. | Jul 09, 2016
my baby is 10 mnth old n stillher teeth are nt developed so m worried abt her | Jul 09, 2016
my boy is 9 months old but now also he is not teething. so am little bit worried.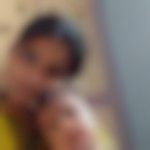 | Jun 27, 2016
My baby got hers in 6th month. Have a query on dental care. Paediatrician suggesting dental care required only from age 3. Bit confused. | Jun 21, 2016
Thanks for your advice.. it was really helpful | Jun 21, 2016
Thanks for your advice.. it was really helpful | Jun 20, 2016
It will appear soon. Some babies develop teeth early, some a little delayed. | Jun 18, 2016
my baby is 13 month old still no signs need to worry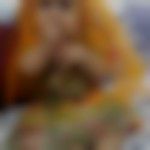 | Jun 16, 2016
thank you for the information | Jun 14, 2016
No priya, its fine... she will get her first tooth soon. | Jun 10, 2016
my baby is 11 months, still no sign of teeth... should I consult doctor?? | Jun 09, 2016
hi my baby is 9months old still she dint get teeth there is any problem please suggest me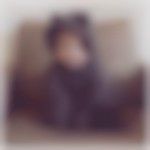 | Jun 03, 2016
thanks for the information | Jun 02, 2016
Every baby is different. And their developmental milestones are different too. Some of the babies have delayed teething. Its perfectly natural. | Jun 01, 2016
hi Sukriya even my son also... he is very near to one year but he has no sign for teething. ..whether I need to consult any dentist. .. | Jun 01, 2016
Your baby's first tooth will appear soon. Not to worry. :) | May 31, 2016
My baby is nearing her first year but still she has no tooth. For th past few days she is chewing her finger at the back and also she had a fever of 101 F. I am not sure is she teething. Doctor here said its just a cold and no sign of teething. So how long it can take for the first tooth to appear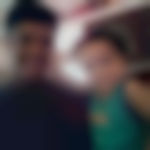 | May 31, 2016
Very informative.. thnku mam
+ Start A Blog
Top Parenting Blogs
Top Parenting Talks
Top Parenting question