Health
Food and Nutrition
Why Milk Is The Powerhouse of Numerous Essential Nutrients?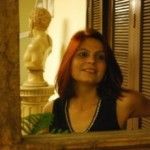 Created by Tanuja Sodhi Updated on Nov 14, 2018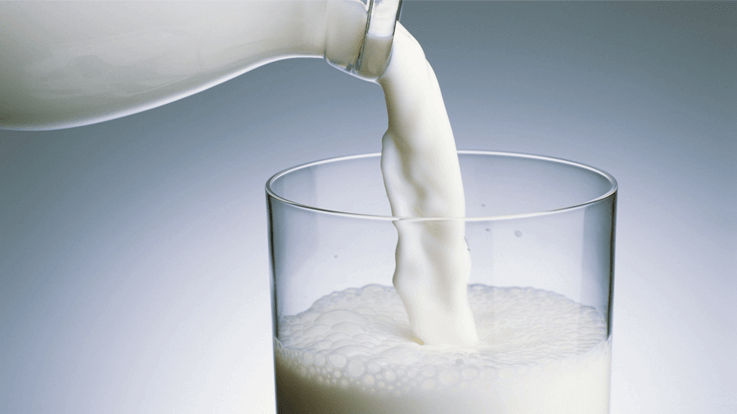 "There is no finer investment for any community than putting milk into babies. Healthy citizens are the greatest asset any country can have".  - Lord Randolph Henry Spencer Churchill
Demi Lovato says, "On stage, I get my energy from my fans. Offstage I dive into a glass of low-fat milk. The protein and other nutrients keep me rocking." 
We all have grown up on the wisdom of 'Drink milk to be healthy', but have we ever thought of why is milk such a revered drink? We bring to you a complete profile of milk and its benefits. Milk! Every child would have memories of his parents eulogizing this pristine liquid for its myriad health benefits: "You want to grow tall? Drink milk! "You wish to be strong like Superman? Finish your glass of milk", etc. [Read - Why Is Milk So Important for Kids & Adults Equally?]
Most of us have grown up venerating milk like it is the crowned jewel of all foods. It is also common knowledge that milk is a naturally complete food packed with a whole lot of essential nutrients. But do we really know which all nutrients are ensconced behind the plain white garb of this liquid called milk? It's time we gained a complete insight into the nutrients that are responsible for the growth and wellbeing of our children. 
Why Milk is Considers As Power Drink?
Why milk enjoys the royal status it so richly deserves. We parent know milk is full of the following essential nutrients.  
Proteins: Are the building blocks of our body which are also needed to build and repair body tissues and create antibodies in the blood to fight infections. Protein comes from casein and whey from the fluid part of milk. One glass of milk gives around 8 gms of protein.
Carbohydrates: This is the main source of energy for the human body, and hence, a glass of milk at the start of the day keeps the children energized through the morning. A glass of milk gives around 5 gms of carbohydrates through the milk sugar called lactose.
Fats: Lipids as they are called help in the absorption of vitamins A, D, E and K. They're also essential in various bodily functions and bring down the risk of heart disease. These fats are in the form of linoleic and linolenic acids in milk. There is about 1gm of fat in 1cup of full-fat milk and about 0.44gms in low fat/skimmed milk.
Calcium: It is the primary building block for strong and healthy bones and teeth. About 73 percent of the calcium available in the food supply comes from milk and milk products.
Phosphorus: This mineral is vital for the development and maintenance of bones and teeth just like calcium. A cup of milk provides around 224 milligrams of phosphorus.
Magnesium: This nutrient is truly a multi-tasker with a versatile role to play. It is essential for a number of bodily functions such as helping to keep the immune system healthy; keeping bones and teeth strong; ensuring that the heartbeats steadily; regulating blood sugar; controlling blood pressure; promoting normal functioning of your muscles and nerves to name a few. A cup of milk provides between 11-39 milligrams of magnesium depending upon the fat percentage in the milk.
Selenium: It is a mineral with antioxidant properties that protects cells from getting damaged. Selenium is also important in the regulation of thyroid hormone. Milk provides around 7-9 micrograms of this mineral.
Potassium: This mineral enables our heart to beat efficiently nonstop. It also helps our muscles to move effectively, our nerves to work to their optimum, maintains water balance in the body and assists our kidneys to filter blood properly. It also contributes positively to our bone and digestive health. A cup of milk provides around 342 milligrams of phosphorus.
Zinc: Zinc is essential for boosting the immune system, treating the common cold, malaria and recurrent ear infections. It is also helpful in preventing lower respiratory infections. Zinc in milk ranges from 0.22- 4.4 milligrams depending upon the fat composition of the milk.
Iodine: Our body needs iodine to make thyroid hormones. These hormones control the body's metabolism and many other important functions such as proper bone and brain development for infants. A cup of milk provides around 56 micrograms of iodine.
Vitamin A: Vitamin A is the most essential vitamin required for the healthy growth of children. It is involved in regulating vision, improving the immune system to fight infections, bone development, mental growth, and healthy skin to name a few benefits. A glass of milk (around 200ml) contains around 60 micrograms of vitamin A.
Vitamin B group: This group of B vitamins is essential for a variety of functions such as helping the body turn food into energy; producing red blood cells; helping nerve cell function; maintain healthy skin; metabolism of proteins, carbohydrates, and fatty acids.
Which Milk is Suitable for Your Child?
Now that we are wiser on the numerous benefits of milk for our children, it would only make perfect sense if we also filled ourselves on exactly which milk is suitable for our children:
Infants under 1 year of age shouldn't have regular cow's milk because it doesn't have the nutrients a growing baby of that age needs. So, hold off and just stick with breast milk or infant formula for the first year.
Kids between 1 and 2 years old should have whole milk (full-fat milk) to help provide the dietary fats they need for normal growth, and for nerve and brain development.
Kids over 2 years can switch to low-fat, i.e. 1% or 2% fat milk.
Ideas Which Can Child Start Loving Milk 
For the milk-haters or fence-sitters who have a love-hate relationship with milk, try to package milk in an interesting way. Here are some ideas to offer:
Fruit milkshakes like banana/apple/strawberries, etc.;
Hot chocolate milk;
Add a little flavor to milk like vanilla, crushed cardamom (elaichi);
Milk with breakfast cereals like wheat flakes, cornflakes, healthy muesli, oatmeal, broken wheat daliya, etc.;
Cold milk as some kids prefer the cold taste of milk;
Set an example. Drink milk yourself in their presence.
What If Child Still Refuse to Drink Milk?
We suggest adding the following few bonus tips and tricks to make the fussy eaters enjoy a glass of milk...  
Fruit yogurt
Smoothies with fresh fruit and yogurt
Soups
Homemade custard with fruits for natural sweetness
Whole wheat pasta
For the glamour-struck teens with milk-aversion, do a little name throwing. Celebrities like Angelina Jolie, Rihanna, Beyonce Knowles, Rupert Grint, Taylor Smith, David Beckham, Dwayne Johnson "Rock", Lord Randolph Henry Spencer Churchill, Demi Lovato, etc. have professed their love for milk in public. So, go dive into your glass of milk. You'll come up stronger!
Happy Children's Day
Kindly
Login
or
Register
to post a comment.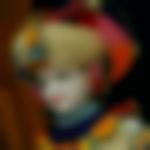 | Mar 05, 2019
it's a good information for child thanks to give this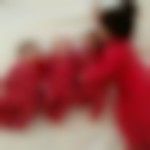 | Mar 05, 2019
bb | Sep 19, 2018
My 15 month boy, loves aavin milk a lot, any food with milk is comfortable, curd with sugar he likes very much, dosa with milk, chapathi with milk etc...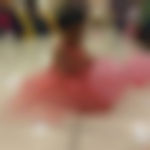 | Sep 17, 2018
can I add bournvita or pediasure to milk for my lo 1. 5 years old | Sep 17, 2018
with what I can give milk.... is that OK with bournvita ?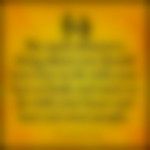 | Jul 25, 2018
How about giving pediasure to my child as health supplement | Dec 28, 2016
@madhavi - it's ok if your child is not as fond of milk as you are. You could give your child dairy products other than milk, or milk in other forms like smoothie, chaanch, lassi etc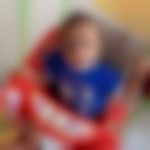 | Dec 28, 2016
I still love to drink milk ... my day starts with milk ... i can stay with milk only if i dont like to eat .... bit my baby hardly drinks milk i ll try to feed him milk daily 3 times a day ... i always told him... drink milk atleast 3 cups a day ... bcoz milk gives a nutrients ... | Dec 27, 2016
Thanks for ur information...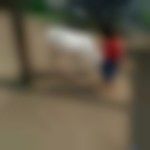 | Nov 23, 2016
Thank you for sharing valuable information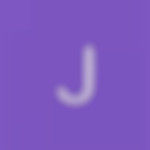 | Oct 21, 2016
thanku so much | Oct 01, 2016
ThankYou very much | Sep 30, 2016
Thank U ..very useful info... | Jul 15, 2016
very helpful information... thank u so much.. | Jul 15, 2016
geeta. ..same issue is with my kids too.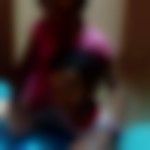 | Jul 15, 2016
REALLY GOOD. my child hates milk. but now I would give her in other form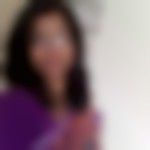 | Jul 15, 2016
Vry nice recipes of milk hope they vl b helping 2 feed my baby | Jun 27, 2016
Very Important Iformation. I am glad my doughter drinks lots of milk. she love it. | Jan 23, 2016
My baby is 13months old can I give him honey in milk. he did not sleep well in night .he sllep at10:30 r11st night again he wakes up at 2in midnight again at 4in the morning kindly suggest why he does like dat. he eat his dinner at 8:00 pm. again I make him to have milk while he sleep as I mentioned above 10:30 r 11pm | Jan 23, 2016
My baby is 13months old hw much quantity of milk he shld be taken | Dec 21, 2015
Thnx for ths information. But plz reply, my daughter is one yr 10 months old. If she takes three feeds of milk in one day then she eats solid food Vry less. Doc advised me to stop givng milk bottle. which I hv stopped nw. Nw she is eating her meals BT with tantrums.. nd no milk made eatables she takes. Now wht should I do in ths case? If I giv her milk, she eats less solid food nd if I doesn't give her milk then also I feel it's not gud for her.. in general she takes 100 to 150 ml milk in a day in form of curd, chaas . nw tell me wht should I do? | Dec 21, 2015
Hii reema george ...m having d same problem with my 16month old baby... she dosent like milk... still i feed her anyhow... i wan to knq wats d correct tym to start weaning her... as she do d same thing wat u said abt ur baby... n how long it vl take to stop breastfeed... i hav applied many things but none worked... can u help me out in other way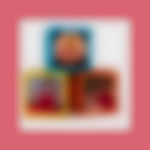 | Dec 21, 2015
Hello tanuja, Thank you for letting us know how importance of milk for kids. And can you please clarify me another doubt which is hunting me since a very long time. Some doctors say having a cup of milk just befire going to bed is very good for health(for kids and even for elders). But some say exactly the opposite. Can we have a cup of milk before going to bed? | Sep 29, 2015
Hi Isha Sharma, I had the same problem with my 18 month old, she would never drink from a bottle and would eat a little and insist for my milk. The breaking point was when the doc told me that she would not grow property if she does not eat food. The baby does not eat because they know they would be breastfed, and since the drink anytime they want they don't really feel hungry. I had to slow down on breastfeeding feeding, don't stop it completely your baby needs 500 ml of milk, so in the day start offering milk in a glass or sippy cup, I use to spoon feed my girl and give her one spoon to play along. Give at least 3 to 4 hrs of break for the baby to feel hungry. Try applying neem oil on your nipples before breastfeeding your baby in the day, this way the baby would not be interested in milk. Offer milk at night before baby needs to sleep. Slowly you need to change the habit from breastfeeding to sippy cup or glass, I also put a straw in a cup and give her. It takes time and patience. hope it helps.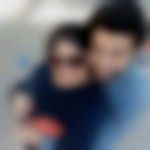 | Sep 28, 2015
My son is 9 months n going to be of 10th now.. He doesn't have bottle feed at ol.. I try to give him custard, cerelac, churii of roti, dal, khitchdi.. But it's ol my hardwork he doesn't eat properly.. He will juzz have 2-3 bites very lil ones den he will start craving for my feed.. Every time he wants ti asleep.. He will first get my feed den will Sleep I don't know how to make him habbit of sleeping without feed... Kindly help | Sep 23, 2015
My son is 14 month . N he suffering from milk allergy. Dr reconmended me to give him soya milk instead of regular milk . So i already use tetra pak ,soyamilk But i dont no, ne receipe from soya milk. Plz help me.. thanks in advance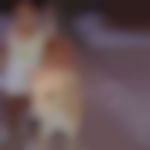 | Sep 22, 2015
my daughter is 22 month older and her weight is 11 kg she dnt like milk but love yoghurt , custard I give her kellogs chocos cornflakes with milk she consume only 250 to 300 ml milk in whole day.. is it ok | Sep 21, 2015
Hi , My kid is 17months old and I give her nandhini good life milk 50 to 100ml everyday mixed with equal amount of water.. I wanted to know is it safe to give amul flavoured milk soMetimes like times wen v go out . Plz suggest.. | Sep 20, 2015
Hi... Very well said.... my daughter is of 9 month.. i am giving her formula milk named isomil.. And Amul milk mixed with cerelac and khichadi... is it oki for her??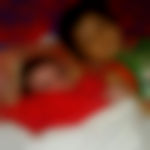 | Aug 11, 2015
Thanks for information.... | Jul 14, 2015
How much quantity of milk should we give to 2-4 years old girls? | May 28, 2015
Good read... just a point to add here, as per Ayurveda the fruit milkshakes should not be taken as they are incompatible food, the best would be to take plain milk, even without sugar.. | May 28, 2015
Hello, the milk we buy in packets or from local farmers are not safe for any human beings ecpecially for children. Do you know why? These milk are from high yield foreign breeds or mixed breeds, this milk is classified as A1 milk, which causes many health issues like High blood pressure, Metabolic degenerative disease, Autism, Diabetes type -1 in children, Mental disorder in old age. But if you can get milk from pure indian cows (desi cows) which is very hard to find, it is highly advisable. Milk of Indian cows contain an amino acid PROLINE which is strongly bonded to another amino acid INSOLEUCINE. Such milk, called as A2 milk has the capability to fight against diseases and disorders of human body like obesity, joint pain, asthma, mental problems etc. A2 milk contains high levels of Omega 3 that cleans the cholesterol deposits of blood vessels. Cerebrosides present in A2 milk increases brain power. Strontium of A2 milk enhances the body Immunity and protect it from harmful radiation. I do not give milk to my daughter she is 9 years now because I am unable to find pure desi cow milk. Anyone interested to know more about this topic, pl comment. We will discuss in detail. | Feb 25, 2015
Thank u teena | Feb 25, 2015
How much quantity of milk is enough for 1-2 yr old? | Feb 11, 2015
Hi... Am from Hyderabad.. my daughter is one n half years old n she is on lactogen 3.. my doctor does not suggest packet milk or cows milk... is it ok.. ?he says packet milk or fresh cows milk is not good for her.. please help | Feb 11, 2015
Thanks a lot sir. | Feb 10, 2015
My boy is 6 yrs old he drinks cow milk in morning and at night sometimes at evening also but I heard that it is not good to drink at night and another he doesn't like plain milk he wants bournvita but also I heard that it is not good for longer time. so please help me ? Whatever I had heard its only rumour or fact and how to switch the child from one thing to another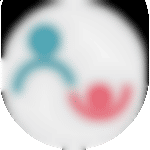 | Feb 10, 2015
Hi Keona Pls refer to the blog(Myth 7)- https://www.parentune.com/parent-blog/10-food-myths-for-infants-demystified/230 | Feb 09, 2015
My son is intolerant to lactose .... Pls advise how to give milk in that case. Is lactose intolerance for life time. Will he be able to drink milk ?? | Oct 10, 2014
My son drinks only soya milk.. allergic to cow milk. Does it also have the same nutrients? If not what must I compensate for his missing nutrienta in his diet. | Oct 09, 2014
How much milk is enough for a boy age of 6 yrs age in a day | Oct 09, 2014
my son is 13 months old... can i give him nan pro 3? | Oct 08, 2014
We can add Bournvita to milk. is it good for children? ?? | Oct 08, 2014
good blog. helps in understanding why milk is so important. | Oct 07, 2014
this is interesting. gives a lot of information. | Oct 07, 2014
good info, but i would like to know how much milk in a day is enough for a child?

{{trans('web/app_labels.text_Heading')}}
{{trans('web/app_labels.text_some_custom_error')}}
{{trans('web/app_labels.text_Heading')}}
{{trans('web/app_labels.text_some_custom_error')}}