Parenting
Health
Where Are Germs Found in A House? 6 Dirtiest Places in Your House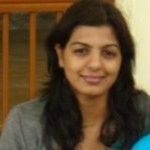 Created by Neetu Ralhan Updated on Mar 21, 2020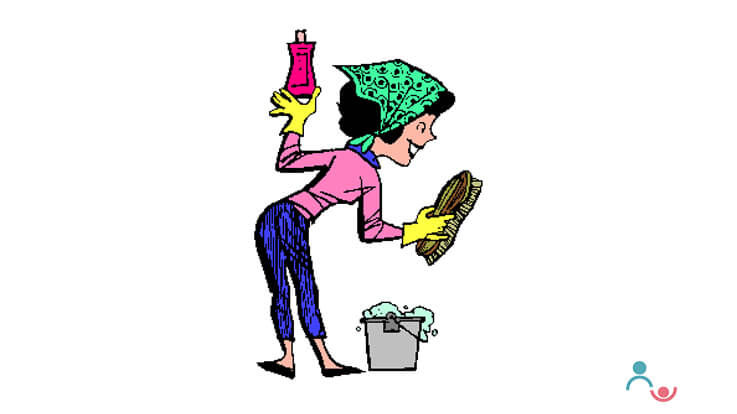 "Mum, you just served me about a billion microbes!!!"
No, you won't hear your child say this. At least not until they are 10 or older when they have attended a biology class about microorganisms, or probably seen a science show on the Discovery channel. This means we may be inadvertently serving our children a regular supply of disease-causing microbes, without either party ever discovering it for a very long time.
"Germs are everywhere and excessive hygiene may only make my child over-sensitive to infection", you may argue. In fact, experts do agree that some exposure to germs helps build immunity, however harmful microbes can cause food poisoning, diarrhea and a host of other infections. Though we can postpone cleaning the nooks and crannies until the next big festival, it's the more common areas of everyday access that need our immediate attention. [Know - How to Maintain Hygiene While Breastfeeding ?]
No, it's not the toilet seat!
A clean washroom is a homeowner's pride. Since it is regularly cleaned with disinfectants, the toilet seat is among the cleanest places in your home, harboring about 50 bacteria per square inch. In fact, we like our toilet seats so clean that microbiologists now use them as the gold standard in cleanliness.
Dirtiest Household Places Where Most Germs Live
Let's find out which are the places that surpass this new standard of microscopic hygiene. Read below
#1. The Kitchen Sponge
Studies by microbiologists have found that the kitchen sponge (the utensil scrub pad as we know it) is 200,000 times dirtier than a toilet seat. With about 10 million bacteria per square inch, the scrub pad is possibly one of the dirtiest objects in our homes. Bacteria such as Salmonella and E.coli thrive on the cleaning tools from where they are transferred to utensils, eventually leading to contamination of food.
What Need to Do?
Avoid leaving food particles on the scrub pad or in the dishwashing soap dish.
Rinse dishes with water to remove leftover food before cleaning.
Washing the scrub pad thoroughly with soap and water (preferably warm water) every day also helps. 
Cleaning the kitchen sink with a mild soap solution every day helps to eliminate bacteria. 
Researchers have found that microwaving damp sponges and scrub pads for 2 minutes can kill up to 99% of pathogens. Using a fresh, dry wipe cloth every day is advisable, and lastly, remember to replace your cleaning devices regularly.
#2. Leak-proof Containers & Tiffin Boxes
The plastic containers with 4-sided locking ensure that your food stays fresh and does not spill. The silicone seal inside the lid is what makes these boxes spill-proof. Take a knife and remove this seal and you might just discover a cocktail of food particles from last week's meals waiting to be washed away. And if the muck managed to escape your cleaning lady's sharp eye, it would have turned into a greenish-black layer of microbe-infested grime by now. Enough to make a healthy person fall sick! The same goes for the insides of bottle caps.
What You Can Do?
In transparent boxes, you can easily check for dirt or food stuck in the area between the seal and the lid. 
In others, it's best to remove the seal and check. Sounds like an extra load of work? The seals need not be removed and cleaned after every use, especially if you used the tiffin to pack dry lunch such as a sandwich. 
If you served curry or semi-liquid food, the lid might need a thorough cleaning.
#3. Used Aluminum Foil
You may have noticed how an aluminum foil in which you wrapped warm food turns damp. Dampness is the breeding ground of disease-causing microbes. Therefore, avoid using the aluminum foil again or you may run the risk of passing bacteria lurking on the foil onto the next food item. [Know - What Are Waterborne Diseases & Causes?]
What You Can Do?
Use cloth napkins at home. Washing the foil in a solution of soap and water, patting it dry makes it ready to be used again.
Folding the used foil into 5-6 layers and cutting through it helps sharpen blunt scissors. You can use also use it to scrub clean your gas stove and other grimy surfaces.
#4. Chopping Boards & Knives
Most people simply rinse the cutting board, the knives, and peelers unless they look really dirty. Food particles left on these items harbor bacteria and viruses that are a major cause of food-related illness.
What You Can Do?
Make sure that chopping equipment is washed with soap after every use, specifically after preparing/ chopping of uncooked meat products.
It's good to check for grime deposits at the joint where the blade meets the handle.
An easy way to clean knives and peelers is to dip them in a soap solution prepared with hot water and leaving them for a minute or two and then finally washing them with fresh water.
#5. The Feeding Chair
If not cleaned regularly, children's feeding chairs or places where they eat regularly can have the worst levels of bacteria. Studies have found that high chairs in restaurants are highly contaminated due to food spills by toddlers. Since little children are still developing immunity to common infections, it is very important to thoroughly clean and disinfect their eating and playing spaces. 
What You Can Do?
Have your child's feeding chair and/or table cleaned after every meal.
To avoid microbial growth, making sure any food droppings are removed is beneficial in the long run.

#6. The Remote Control
Our children use remote control every single day. They fight for it, spill over it, sneeze on it and some even scratch their heads with it. Researchers have found that the television remote is one of the most contaminated objects in a household, carrying infection-causing pathogens that are invariably transferred to every user.
What You Can Do?
Dabbing a few drops of disinfectant liquid or hand sanitizer onto a damp cloth or tissue and wiping the remote, the cell phone and any other gadgets that you or the kid's touch frequently can help remove harmful microbes.
What's The Good News!
Experts say that we have evolved so much over the past 2 million years that we have become accustomed to a peaceful co-existence with most micro-organisms.
Since we can never eradicate microbes completely, it is wise not to get obsessive about it. Germs are present everywhere and it is perhaps a good thing that they are invisible to the naked eye. Most are harmless; we only need to keep an eye on places where the harmful ones can thrive! [ Read - 5 Ignored Household Where Germs Live & Ways to Make Home Baby Proof]
Image source - www.inkity.com
This content has been checked & validated by Doctors and Experts of the parentune Expert panel. Our panel consists of Neonatologist, Gynecologist, Peadiatrician, Nutritionist, Child Counselor, Education & Learning Expert, Physiotherapist, Learning disability Expert and Developmental Pead.
Kindly
Login
or
Register
to post a comment.
+ Start A Blog
Top Parenting Blogs
Top Parenting Talks
Top Parenting question