Parenting
Exposed - 11 Pregnancy Myths You Shouldn't Believe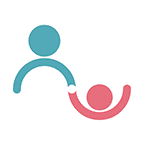 Created by Parentune Support Updated on Sep 14, 2018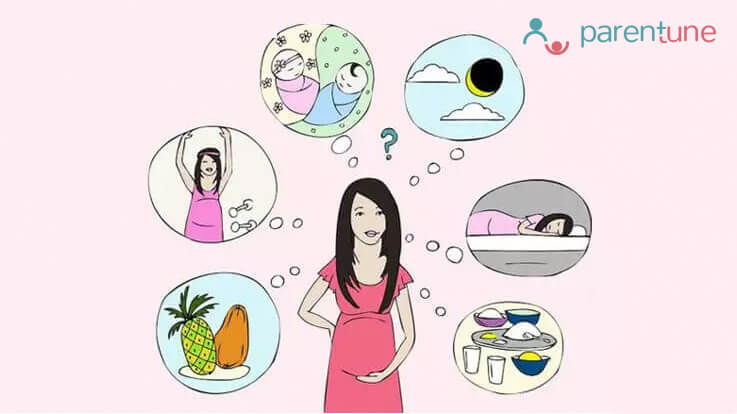 Congratulations! You are pregnant! It is one of the most glorious times in a woman's life, a time that most have eagerly waited for. But while you enjoy all the pampering, and bask in the pregnancy glow, sometimes the joy gets marred by unnecessary anxiety, courtesy of a long list of do's and don'ts from well-intentioned family and friends (have you noticed that advice usually comes free?). All the talk about "don't eat this, don't wear that, don't go here, don't go there"can sometimes leave the expectant mother unsure of what is actually harmful, and what is just a myth.
We're sure you don't want that sort of stress during those precious nine months.So we rounded up some of the most common pregnancy myths and spoke to our experts to find out the truth behind them. Listed below are the myths that Dr. Rinku Sengupta Dhar, gynecologist and obstetrician, Sitaram Bhartia, helped us in debunking.
Myths About Pregnancy
Eating saffron during pregnancy makes your baby fair skinned

Myth: This is not true at all, as no food, not even consuming saffron during pregnancy, can have any effect on the baby's skin. Baby's skin tone is determined by genetics

Eating mangoes, pineapples, sesame seeds (til) or papayas can cause miscarriage

Myth: "Not true", says Dr. Dhar. "There is no medical evidence that these foods can cause harm to your baby," she adds. But it might be a good practice to refrain from consuming fruits that are known to be ripened with chemicals such as mangoes or eating fruits that can give you gastric discomfort. Ideally buy fruits carefully (you may consider going organic) and wash them thoroughly before consuming them so that you do not ingest chemicals or pesticides

You should drink lots of milk

Myth:Two glasses of milk is enough to give you a good amount of calcium. In fact, it is better to consume other dairy products such as cheese or fresh home-made paneer rather than just depend on milk. It will bring a variety of nutrients to your body and also you will not get bored by the same food. Also, remember milk can sometimes cause gas or other stomach problems, so watch out and regulate your intake accordingly

Avoid coffee, tea, alcohol and cigarettes

Fact: This is true as cigarettes can restrict the healthy blood flow to your foetus and harm it. But about tea and coffee, "as long as you take tea and coffee in moderation it is okay," says Dr. Dhar. If you cannot let go of your coffee cup, trythe de-caffeinated version. A glass of wine, occasionally, is all right

Eat for two and have lots of fatty items such as ghee

Myth: Again, a very popular notion, this too is a myth. In the first few months, the foetus is as small as a pea, so how much can he eat, really? Dr. Dhar says the focus should be on eating healthy, eating well and eating frequently so that you do not have long gaps in between meals. Eating more than required will only pile on extra, unnecessary kilos. This is not healthy for the baby, either.

As far as ghee is concerned, if you enjoy it, you can continue enjoying it but there is no medical reason behind feeling pressurized into having it or downing it with milk. In fact, if you are scheduled for a C-section, it is best advised to refrain from excess as the fat layer can slow down the healing process of the stitches inside the tummy

Avoid sleeping on your back

Fact: Though sleeping on your back is completely unavoidable, it is always advisable to sleep on your left side when you are pregnant. Dr. Dhar says, "Sleeping on your left side (or even right) helps in improving blood flow and hence flow of nutrients to the placenta. This is beneficial for the baby.

Sleeping on your side also helps your kidneys to eliminate waste products and fluids from your body more efficiently. This reduces swelling on your ankles, hands and feet," she adds. So pick your favorite side to sleep

Standing near a microwave oven or sitting in front of a computer screen can cause radiation-

Fact/Myth:Though there is no scientific evidence for the same, try to limit exposure to these radiation appliances. Also, it is believed that heating food or liquids in microwave can destroy some essential nutrients, so you may want to go the older way of using a stove to heat your food

Having intercourse may cause miscarriage-

Myth: Since your baby is protected by the amniotic sac and strong muscles of the uterus, there are hardly any chances of a miscarriage due to intercourse. However, in certain complications, such as a low placenta, your gynecologist may advise you to refrain from having sex during pregnancy. Also, she may advise you on using lubricants or protecting yourself from infections. Consult yourgynecologist as she is aware of your medical condition

You should rest as much as possible and avoid climbing stairs-

Myth: Dr. Dhar says, "The more active you are, the better it is for you and your baby." Rest for two hours in the afternoon, get your eight-hour sleep in the night and do a bit of activity to sail through the nine months. Activity at this stage, will also help you keep fit post-delivery

The shape of your belly, and morning sickness determines the gender of your child-

Myth: There is no way to determine the sex of the baby except through an ultrasound. No amount of morning sickness, or shape of the belly, baby's kicks, complexion and pallor of the mother, or the time of conceiving can predict the sex of the baby. And anyway, isn't the surprise always wonderful?

Avoid bumpy roads and do not go out during an eclipse-

Myth: The baby is safe in the amniotic sac, so there are hardly any chances of hurting your little one, except that if the road is bit too bumpy you could sprain your back, so drive slow for your own comfort. Dr. Dhar says that there is no medical evidence that going out during an eclipse causes any harm to the foetus
When you're pregnant, you will be faced with advice (sometimes contradictory) from all quarters. Use your common sense, and when in doubt, consult your gynecologist, and be stress-free. We hope we helped ease some of your anxiety. Have a happy pregnancy!
Have any more myths about pregnancy to share? Let us know in the comments section, we'd love to hear from you!
Kindly
Login
or
Register
to post a comment. | Apr 11, 2019
good | Apr 11, 2019
good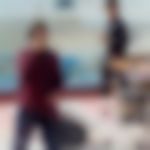 | Jul 27, 2018
informative, thank you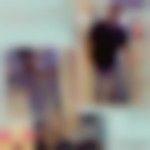 | Jun 07, 2018
thanks for your time n imp information to all pregnant ladies ... | May 27, 2018
Very gud nd awesome information for new pregnant ladies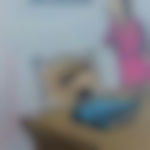 | Apr 28, 2018
what happens if we don't drink milk or eat dry fruits at all during pregnancy ? | Oct 26, 2017
nvxcvvvghhgjjkl l | May 26, 2017
Great information guys. I found a url for a better prepared childbirth. Must watch!! https://goo.gl/EfTR9Q | May 19, 2017
This is a Good Description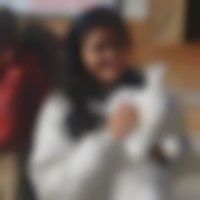 | May 04, 2017
hello all. I am 34 week pregnant. plz suggest me exercise for normal pregnancy.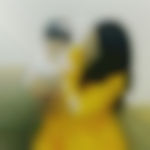 | Mar 22, 2017
I'm glad you mentioned that milk thing... two glasses are like more than enough. and of course being active is important. | Apr 29, 2016
Siddharth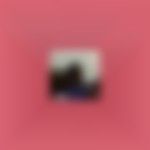 | Feb 05, 2016
My doc advised me to refrain from sex after seven. And half month. I think info should be provided completely | Feb 02, 2016
Thanks for the useful information :)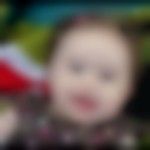 | Dec 14, 2015
Im 14 weeks pregnant woman can I apply beech to my face or hair removal creams in private areas.. ? | Dec 11, 2015
What abt beauty salon.. Session. Is anything there to avoid. specifically bleaching,waxing, facial n all | Dec 09, 2015
Now i am in 37th week of my pregnancy. My period cycle is for 25 days. So which week i can expect my delivery. | Dec 09, 2015
I disagree wit d 1st point.. not sayin dat saffron milk makes d baby fairer but yes eatin some foods makes d baby fairer.. likes apples.. coz my cuz sisters r vry dark n nobody in d family is fair but still thy gave birth to fairer kids..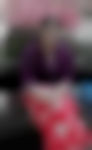 | Oct 21, 2015
Thanks a ton !! My doubts are cleared now.. :) | Sep 29, 2015
Thank you for such a necessary information | Aug 02, 2015
Thanks a lot | Jul 30, 2015
Thanks useful information | Jul 17, 2015
Pretty true. Cleared all my doubts . Thank you very much | Jul 14, 2015
Thank u so much! | Jul 13, 2015
Vry useful information | Jul 13, 2015
Thanku so much | Jul 12, 2015
Thanks for this facts Even I had too many myths Now this clarified me | Jul 11, 2015
I don't fully agree with you as my gynecologist has advised most of the thing you have said as myth and it is very unfortunate that would be MOM may get complication if she dont follow so called myth. I would advise you to not brag about thing which can cause harm to would be MOM and which is myth or not can be debatable and gynecologist themself recommend them to people with complication . Not at all good idea to present something as myth when they are debatable. | Jul 11, 2015
Thanks for the information. Very useful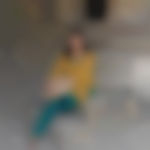 | Jul 10, 2015
Nice article.... | Jul 06, 2015
Thanks. . These articles r very useful. . | Jun 24, 2015
M agree with arti | Jun 22, 2015
Great ! Unfortunately, some gynaecs these days are themselves asking you to be over cautious. It's a good idea to talk to a few gynaecs before you choose the one who you will continue with through the rest of your pregnancy. | Jun 04, 2015
Myth 1: One of the most common myths that surround pregnancy is the shape of a woman's stomach. If a woman is carrying high, in all possibility it is a girl and if she is carrying low it is a boy. Fact: Experts say there is no scientific basis for this assumption and it is the woman's muscle size, structure, the position of the foetus, posture, and the amount of fat deposited around her abdomen that play a role in the size and shape of a pregnant belly. Myth 2: Craving for salty foods means you're having a boy. Craving for sweet foods indicate a girl is expected. Fact: Research shows that cravings have nothing to do with determining the sex of a baby. Myth 3: Another myth is predicting the sex of the baby by holding a string with a ring in it over a pregnant belly. If it moves back and forth it is a boy, if it moves in a circle, it is a girl. Fact: While there is no truth in this, you could probably do it for a laugh. Myth 4: If you suffer from heartburn during pregnancy, it means your baby will be born with lots of hair. Heartburn is a common problem for pregnant women and have nothing to do with the quantity of hair for your child. Fact: Even women who suffered a lot from heartburn have welcomed bald babies. Myth 5: If your mother had an easy pregnancy and delivery, so will you. Fact: Hereditary factors have no role to play in predicting how easy or difficult your pregnancy and delivery will be. On the contrary, the size and position of the baby, your diet and lifestyle play a role in determining how things will be. Myth 6: Sleeping or taking a nap on your back will hurt your baby. Fact: While you won't harm your baby if you sleep in this position, you will feel better if you sleep on your side. Experts recommend sleeping on your left side since this is known to increase blood flow to your uterus and placenta. Myth 7: Having sex might hurt the baby. Fact: You should know that seven layers of skin from the abdominal wall to the amniotic sac are present to protect your baby. Your cervix has lengthened and hardened to prevent anything from getting into the uterus, and it also produces mucus to keep the area clean and infection free. Having sex cannot reach, touch or harm your baby. If your doctor has not asked you to abstain from sex, have no fear and go ahead. Myth 8: First babies always arrive late. Fact: While this is true to an extent since about 60 per cent arrive after their due date, five per cent on the due date and 35 before the due date, what really determines the arrival of your baby is the length of your menstrual cycle. If it is shorter, there are more possibilities of you delivering early. If your cycle is longer, your baby will arrive later and if your cycle usually lasts 28 days, you will more likely deliver close to your due date. | May 27, 2015
Valuable information very nice | May 26, 2015
Really good | May 20, 2015
Good information i like it! | May 16, 2015
Thanks for d information. | May 07, 2015
Very nice information | May 05, 2015
Thanks for all the useful information :)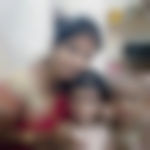 | May 05, 2015
Very useful information | May 05, 2015
Nice | May 05, 2015
Nice info ... | May 04, 2015
Very good informations great great. Very good. Keep in touch with me. | May 04, 2015
Very useful and informative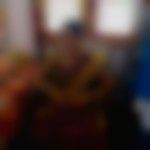 | May 04, 2015
Good information ,,, Need some more to analyse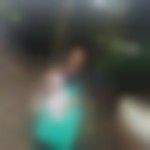 | May 04, 2015
Very useful Information | May 03, 2015
Sensible information | Feb 20, 2015
Really vry mch thanx to give sis knowledge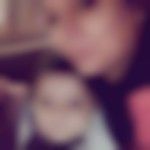 | Feb 20, 2015
Good and useful information......... | Feb 19, 2015
thankyou so much | Feb 17, 2015
Very nice information... | Feb 17, 2015
Very nice | Feb 17, 2015
Verygud infrmtion thank u parentune | Feb 17, 2015
Thanq n it is useful for me now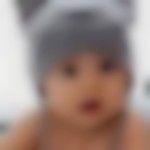 | Feb 13, 2015
Very useful information | Feb 12, 2015
Rly useful!!! Only i wish i had read dis artical durin my pregnancy ???? | Nov 23, 2014
Such nice info, gid knows why the docs don't say these things, cause the pregrant lady is bound to ho throuhh all of this, eat in heavy doses, have ghee, etc. | Sep 09, 2014
very good information and all presented so crisply. | Sep 03, 2014
your own behaviour during pregnancy like if you quite chirpy and happy during pregnancy baby would definitely healthy and happy going child. Whn I was pregnancy I used to keep quite as my husband went for long biz trip. My son since beginning he is quite and learn to speak very late. All are co-related. That's y elders days you should think good, be happy and do good.. shud read some vedas.. good books etc.... it really effect kids. But no doctor wud suggest you this. Climbing stairs shud avoid as baby comes down and early delivery cud happen. A recent case with my collegue.... she delievered a baby at 6. 5 months... she was very active climbing.. doing all things easily. Suddenly one day she started felling uneasy... and she left from office and after 2 hrs she delivered baby of 1kg... | Sep 03, 2014
during my pregnancy I researched on a lot on net. As per doctor point of view nothing is cold or hot (thanda or garm). They wont stop you to have dry fruits or any other thing which our elder's suggested not to do or eat. But It is true... saffron make kids skin white... I hv seen one of south Indian friend who is quite dark complextion and his son is fair.. she had saffron during entire pregnancy. Our experience and doctor or scientific research would never match. | Aug 28, 2014
Really nice!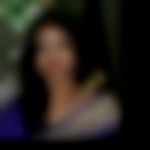 | Aug 28, 2014
Nice informations. Just wow !!! | Aug 22, 2014
very good tips. better to tell them do's and don't too | Aug 22, 2014
Wow nice and gud advice