Health
How to engage children effectively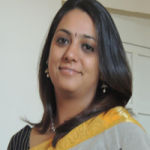 Created by Jaya Bhateja Updated on Oct 09, 2019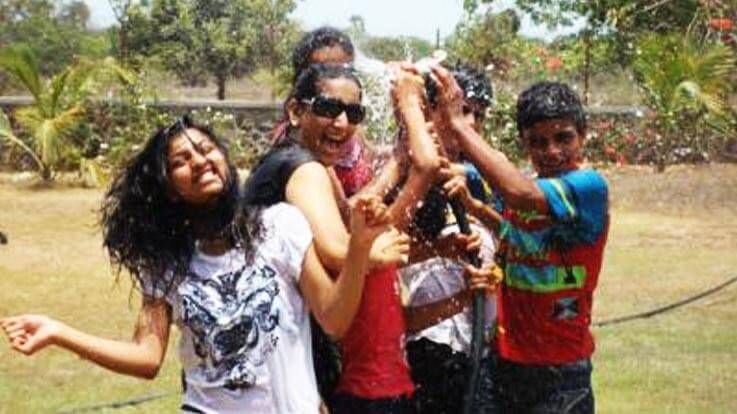 Psychologists in Europe have discovered that if a child doesn't play outside and is never allowed to experience a skinned knee, they frequently have phobias as adults. Children need to fall a few times to learn it's normal; teens likely need to break up with a boyfriend or girlfriend to appreciate the emotional maturity that a lasting relationship requires. If parents remove risk from children's lives, we will likely experience high arrogance and low self-esteem in our growing leaders. 
 
Due to the academic demands children today hardly get time to focus on cognitive needs like relationships, emotions, and brain development. When children are attending schools they hardly get exposure to social engagements, and time with parents and on top of it if the child is enrolled for summer camps/extra activities, there is constant external engagement, which takes the child away from the softer essential life aspects.
Since the schools are already investing in ensuring all the skills to be provided to the children it makes sense to provide a different experience to children when they are at home. This also helps children love staying at home or wanting to stay at home.
TV or any other screens are addictive as they give attention to your child without any expectation. If parents can adopt this fundamental rule, the family dynamics can change drastically. So, give your child attention but without expectation.
If parents can jot down some of the things the child can learn at home during the year, it can give opportunity to children to experiment something new without hesitating.
Making screen time completely zero is also not a solution .You might want to fix time for TV or any other screen activity to 1 to 1.5 hours in a day with an expectation set in advance so that it is easy for the child to adapt.
The magical word for Parenting is "Engage"
Happy memories play an important role in shaping optimism in children. Create memories together by activities which engage like cooking, creating an album (share stories), gardening, organizing house, clay modeling etc. are some of the easily available options. The key is to look at basics of life to build bonds versus spending money on expensive concepts where children are playing alone.
Engage by Listening much more than you speak with your child: Listening gives children the opportunity to express, helps them get free from any negative thoughts that might be bothering them and helps to build bonds with the listener. Like any other activity, dedicate time for conversations.
Some of the ideas that will not only engage your child but will engage your hearts together:
1.    Involve them in Cooking: Since there is no limit to the kind of cuisines and its varieties, the child can select which cuisine they want to experiment with.
Cooking is not just an activity, it actually stimulates creativity. Involvement of children in cooking is a way to stimulate their senses and mind.
•    For making a child learn you can ask them to think how it is made and let them come out with their own assessment. This will give them the opportunity t pay attention to their senses and discover about the ingredients.
•    For younger children use Induction cooktops to minimize accidents. Avoiding cooking due to gas/fire is a genuine reason however for long run ,its not very favorable for child's mind development
2.    Vacation with close family: It's always a good idea to connect children with their grandparents. It not only helps children remember their values but also helps them create bonds with them. Utilize summer vacations for family bonding by enhancing conversations whenever possible. Listen much more than you speak.
3.    Gardening: Explore gardening with your children to create a small kitchen garden based on the space you have. Ask them to take decision about the plants they would like to grow. Ask them to read about it on the Internet and share some charactestics. When children are stimulated intellectually they like proving themselves. And through gardening, you are able to engage, stimulate and are able to keep them engage in different activities.
4.    Conversations: Utilize summer vacations for family bonding by enhancing conversations whenever possible. Understand their views of different topics; learn what kind of music they like, listen to some of their conversations. Its best to appreciate their views about things versus correcting them or giving advice about right and wrong, especially for teenagers.
5.    Memories: Engage with them to create a collage of past memories or have a way of putting them in the central area of your home. If you already have a wall of pictures, may be look at replacing the pictures there. Let children take decisions for the same.
6.    Visual Journal: Journaling is a great habit for any age. Visual journals are much more interesting so help your child express through pictures on daily basis.

Tips as Parents:
1.    Be a Coach to them: Advice puts children off. Let them discover their own solutions by exploring and making mistakes. 
2.    Every Child wants to be a star in his parents' eyes: The child wants to feel important through parent's gestures and validate their emotions through the way parent's communicate to them and to others.
3.    Don't Judge: You might want to take time to think how to resolve issues versus reacting based on the judgment. You might come across some very new and strange ideas which could be crazy at the first go, but give yourself time to think versus correcting the child then and there. Judgment overtime shuts down children to share their thoughts and acts as a pesticide for relationship.
The children would like to get engaged and screen can always be limited if there is engagement available at home. Engage at least an hour dedicatedly everyday to create an optimistic and growing environment for your children.
Kindly
Login
or
Register
to post a comment.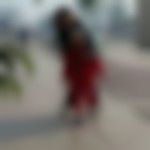 | May 29, 2017
thanks for useful tips..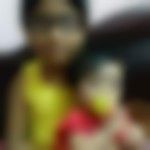 | Aug 12, 2016
really this is a good topic to work on, it's really helpful to me.. thank you.. | Aug 12, 2016
Beautiful presentation of ideas... | Aug 12, 2016
very nice ideas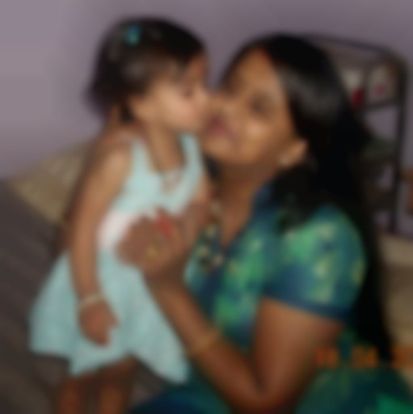 | Aug 11, 2016
Very nice ...... I am going to adopt the tips | Aug 11, 2016
nice write up | Aug 11, 2016
v nice article | Apr 11, 2016
My child is 6yrs old n he has become very much aggressive n shouts a lot. He even scolds like adult if you don't listen to him. Nor does he eat properly. I m pregnant n m worried how to cool down him before the second baby comes.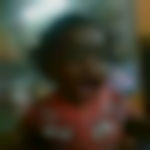 | Apr 11, 2016
I hv two girl kids one is 4 years old another is 2 years..... Both wants me to spend time with them... its very difficult to handle both at a time..... Plz help me out with sm tips | Feb 09, 2016
Iam a working mom and my health diesnt allow me to actively spend quality time with my 5 yr old daughter. plzsuggest sm age appropriate activity that ican encourage my kid to pursue wjen at home. she is already doing drawing but v reluctant and disinterested in learning any new activity although she suddenly gets interested when a friend talks bt a new activity. like we got her roller skates but she hardly touches them unless sm other kid says he is learning skating.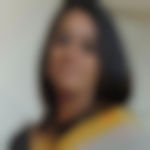 | Jan 02, 2016
Hi Vidhi, Both the parents have a special role to play in a child's life. While mother can nurture and teach the good value to the child, a father's existence brings a lot of moral and emotional support to the child. It makes them feel protected and guided. Based on little context you have shared, below are my two advices for you: 1. Being a single parent has double responsibility of making sure you to speak to the child and spend quality time to make sure they get room to express and discuss their thoughts. In the absence of this space they start seeking this outside somewhere in any form possible without realising the consequences. Its very natural. Hence it is important that you find a window with your child when they get to speak their mind ,this window is a space free of interruptions,judgement,instructions and full of only listening. Needless to say building of relationship and expectations that go a long way in their life and help them form their value system,thought process and decision making capabilities. Do remember, every human being, specially a child has the strong need to "be required" in their enviornment and for that children go to any extend to fulfil that need. 2. Being a single parent is tough as you have your own emotions at bay lot of times. When you feel alone,it is difficult to accompany and support the child. I strongly suggest single parents to reach out to professional counsellors,therapists or coaches who can help you balance out the journey in a very non-judgemental and positive way. They are your listening partners and advisors which helps single parent to manage the journey much more effectively and positively. I have seen several examples where parenting has become much more easy and effective with the help of professionals. In today's time when you have the privilege of such support available, one must leverage. Hope this helps ! You can reach out with more questions, i would be very happy to support. Regards Jaya | Jan 02, 2016
Nice article... good suggestions.... | Dec 30, 2015
Its a very interesting, effective & eye opener article. Thanx dear | Dec 11, 2015
Hi Jaya . Thanks for very nice article . I am a single parent and working also . I always feel afraid that since I don't spend time with my son , he is getting away from me . Also whether not having the father will impact him , when he grow up . Pls help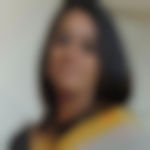 | Dec 10, 2015
Rani,thanks for your question. I want to highlight that irrespective of age we human like talking and listening. So talk to your daughter as much as you can. Don't think she can't understand,young children are blessed with lot of powers that we loose when we grow up. Speak to her how is your day going, talk about your achievements, what you like eating, who all are your friends. At times you might feel that you are talking to yourself because she might not be able to respond but don't worry, it is going into her sub-conscious mind. You also have to take care that you do not do negative talking with the child like complaining about your relationships,friends or anyone because that will impact her. Understand every thing is energy like a smile can brighten you up, complaining drains our energy without us knowing about it. Positive talk creates positive thoughts so do as much as possible. You should also involve her into simple games like give her harmless stuff like dough,carrots,spoons and bowl etc. from home or kitchen to see,explore and learn even if that means she is messing with it and creating noise. You can also sit and color with her, coloring helps children express and release any negative thoughts that might have entered their sub-conscious without any body intentionally inducing it. Colouring also helps in channelizing the energy of the child. Crux is while she is young, treat her like adult and involve her in everything you do. Take her to vegetable shopping and speak to her as if you are talking to an adult. Ask her should we buy their or not? Ask her do you need anything? Such approach builds decision making in children. I hope this helps ! Take care | Dec 09, 2015
Hello,my daughter is 2. 3yr old. Could you plz suggest some activities for her... i do keep her with me while cooking,or after washing cloths while drying she love to pick cloths from bucket n give me,spend time in park, building blocks,playing together. What else i can include as she is a toddler... plz suggest some more. Thanks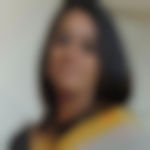 | Nov 30, 2015
Hi Archana, Thanks for your compliments. When it comes to a complex life it is important to look for simple solutions. The complex life gives us the opportunity to pick things that are important to us. Couple of perspectives here. 1. Outsource what others can do for you i am sure parenting is not among that 2. One of the reason you are working is to give a comfortable life to your children however if children do not get your time then comforts are of no use. 3. Parents are like role models for children, if today you are struggling and running round in front of your children with no time for them, your children learn the same for themselves, ask yourself if this is what you want to teach them. 4. Young children are like sensitive plant, they might grow and look healthy however it is equally important for them to be emotionally nutritious, after all once they grow up they have their own battles to deal with,all that they need from you is your time, attention and love and that too for few years. Your time,attention and love becomes their inner strength when they grow up. I hope this helps, rest all is upto us to create choices in our life, when we want to take out solutions that works for us, we do. | Nov 30, 2015
this is really an eye opener post. even tough i knew most of them but still it is always a learning when it comes to children. here my query is that the activities for time spending with children are mention which even i love to do but the main problem is that im working mom. so it happens that by the time i reach i have to do all the evening chores as i have to pay attention to the cooking and cleaning part for their better health. and also my entire sunday goes in pending work. i really wish to spend quality time but HOW??? the big unsolved question in my life ..i have lovely 7 yrs old daughter she is such an intelligent and understnading girl. but i think that due to my lack of patience and tolerance i m loosing her ...can u help me in that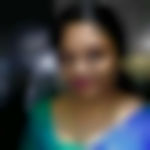 | Nov 07, 2015
Yes very interesting and useful tips for parents. Thank you so much for sharing.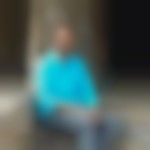 | Nov 06, 2015
Narsannagari JanardhanReddy
Very Nice tips for parents | Oct 23, 2015
Good tips which the parents should keep in mind...

{{trans('web/app_labels.text_Heading')}}
{{trans('web/app_labels.text_some_custom_error')}}
{{trans('web/app_labels.text_Heading')}}
{{trans('web/app_labels.text_some_custom_error')}}