Parenting
New mommy, take a break: 10 tips to help you slow down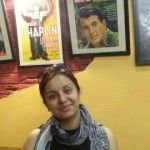 Created by Neha Gupta Mittal Updated on May 07, 2022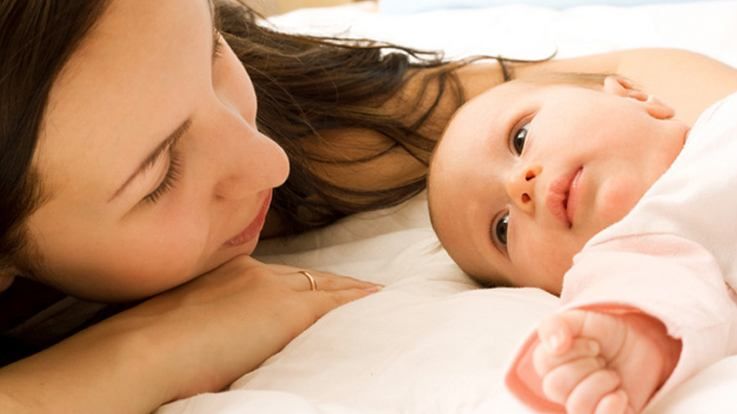 Do you as a new mum always find yourself running on your toes and stressed? Do you feel that you are not able to give your 100 percent to any task as you are constantly tired and hassled? If yes, then worry not, as I bring to you simple solutions for all your worries. And the solution is 'No hurry no pause's strategy that has been drawn from the principles of Breema which is a bodywork technique based on life skills and self-healing.
As a mommy, you are the most harried and the hassled member of the family, as you have timings to adhere to and an inherent rush mentality to reach the same at any cost. Time to feed, time to make change the diaper, time for a bath, massage, time for work, time for play… with so many commitments and surrounding factors, life gets chaotic and exhausting. But did you ever wonder that if you went through your day with ease and peace of mind you will be able to work better and only 5% of the times you will probably end up into a harmless delay?
So what do you to do slow down, smell the rose, enjoy your cuppa and let things take their own course? Here are 10 simple tips to follow that will help you slow down and enjoy your life amidst all the chaos.
1. Prioritise: The first step towards 'no hurry no pause' strategy is to prioritise. Prioritisation supports putting important things first. The idea is to know what is important during the day and what can be postponed for the later part of the day. Prioritisation helps you focus on the now of the moment rather than thinking about future. Once you know the tasks you have to accomplish during the day believe me life will be simpler and you will be more relaxed.
2. Each day is not the same: Everyday is not a Sunday – remember this adage and you will be able to deal with each day with a new vigour and hope. One day your baby is happy the other day he/she wakes up cranky and your entire schedule goes haywire. Relax! Your baby is more important than anything else. So be with him or her and remember that if today he is cranky tomorrow again he will be lively and happy baby.
3. It is never too late to start: As a new mommy you don't have to sacrifice on your hobbies. But you may have to find time to indulge in your hobby, so if you love reading, you can do so when the baby is sleeping. You can also handover the baby to the father sometimes and meet friends, join the gym. In case you want to work again you may look at the work from home options.
4. Learn to let go: This is easier said than done. Believe me! But then storing every small bit in the head will only slow down your brain. What all do you need to let go off:
That weird look
That sudden dullness
That failure to meet the time set
That dish made wrong
That maid who ditched
That commitment you missed etc. etc.
I am not glamorising reckless living. Rather it is responsible for putting all this behind and proceeding in your full flare. The time once gone will never come back, and pondering over what is gone, you waste even more time. It's a vicious cycle and the only way to break it is by letting go. Put in some extra hours, stretch yourself, plan and schedule but holding on to that feeling of worthlessness in not worth. Only with a light mind will you practice 'no hurry no pause.'
5. Be in the moment: Live your present thoroughly and in complete awareness. Passive working not only slows down the speed but also affects the finesse with which you do every single task. In every individual's life there are certain jobs he/she loves to do while some others they don't enjoy. But life is always a mix and always remains the same so better to do it all consistently. Your peace of mind decides your pace of work. So be slow, be rhythmic, take every job in your stride, in fact, do the less interesting ones first to release time for the better ones. Play with your baby, talk to him or her and you will see stress.
6. Avoid the rat race
Comparisons and competition drains. Be it among the babies or self this is one habit that steers you away from the highway to a by lane. Rather allow yourself to get inspired, then give yourself the time to imbibe. There is a positive aura that surrounds learning and growth. You never know what hardships the other person has gone through, so stop getting jealous or intimidated; it is not worth your time and energy. You cannot let yourself cling to others as it stimulates hurry, a jiffy to be what he/she is as quickly as possible, avoid it to live no hurry no pause.
7. Do not be available all the time
Mothers have this big issue of wanting to be available all the time and those who don't are full of guilt. Why so much suppression? What is better acting mindlessly 24/7 or being mindful whenever you are around. Here let your prioritization grid decide what is impending and what is not. Each and every member of the family needs to understand what is your space. Making them realise is your job by putting yourself before frequently. Trust me this is not an ego issue, it is a much needed rejuvenation method that will help you be a better mother, a caring wife and a progressive being.
8. Self-care and good health
I have written a lot on this. Choose your form of exercise (yoga, gym, swimming, playing, running, cycling, walking) and dedicate at least 4 days a week to the same. It is the most magnified version of self-pampering as it generates internal energy and makes you strong. This coupled with a balanced diet and decent sleep leaves you empowered to plunge into your set of responsibilities each day. For a rhythmic ongoing pace that I have introduced you too, you need to be in the pink of your health.
9. Socially aware and involved
Foregoing the world and people around will not make you a good mother. Making friends, interacting, reading on current affairs will definitely make you one. As your baby will grow in age, he or she will want a smart mom, updated and abreast. That is the child's side and what about you; even you get a confidence boost with this newly acquired intelligence. It keeps you updated about how you can do a job quickest with maximum efficiency using technology or people's experiences. It is a good form of rest too, leading you to the no pause state.
10. Micro living
A little bit of everything is what micro living is about. You like a plant- grow it indoors, you want to pray- do a short chanting session, you want to travel but have no time- take a quick 2 nights weekend outing, you wish to workout but getting late- do a short 10min stretching act, you love reading- do it while you are on your way to office. This concept supports your hectic lifestyles as you lead an inclusive day with everything fitting into like puzzle pieces. As you balance this way, you tend to rest through activities and not sleep. So live small, live full and there will be no hurry, hence no need to pause.
Acceptance is the underlying principle. Once I read about this I actually lived this concept. There was a sea change in my achievements. Our minds are like elastic, we can stretch them, but we choose to cocoon ourselves in our daily routine of morning breakfast, office, lunch, afternoon nap, evening studies, dinner and sleep. So much to do, so much to fit in, all is possible with a rhythmic pace to make us have the best of our 24 hours common to every human.
Do you like this blog? Please do share your comments and feedback in the comments section below. We would love to hear from you. 
This content has been checked & validated by Doctors and Experts of the parentune Expert panel. Our panel consists of Neonatologist, Gynecologist, Peadiatrician, Nutritionist, Child Counselor, Education & Learning Expert, Physiotherapist, Learning disability Expert and Developmental Pead.
Kindly
Login
or
Register
to post a comment.
+ Start A Blog
Top Parenting Blogs
Top Parenting Talks
Top Parenting question