Parenting
Health
Malaria Symptoms, Diagnosis, Treatment, Remedies to Protect Mosquitoes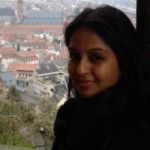 Created by Anurima Updated on Nov 15, 2019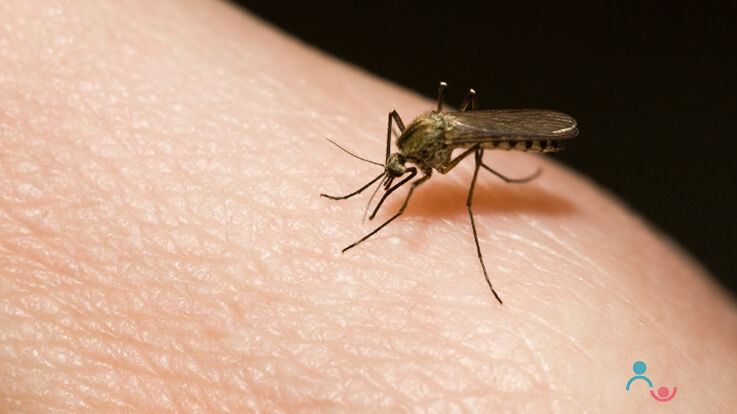 Malaria is a very common but deadly infection prevalent in warm, tropical areas of the world. Malaria spreads through a parasite called Plasmodium, which is carried by the female Anopheles mosquitoes. When this mosquito bites a person, the parasite is passed onto the bloodstream thereby causing malaria. 
Malaria is an all year round illness but the cases of infection go up during the Monsoon season. The warm and humid climate provides for an ideal breeding condition for mosquitoes. Mosquitoes causing malaria usually bite during dawn and dusk unlike those mosquitoes which cause dengue or chikungunya, they normally bite during the day and not at night.
According to the WHO, there were about 219 million cases of malaria in 2010, with a death toll of 660000. It is estimated that one child dies of malaria every minute in Africa.
What Are Malaria Symptoms?
It may take about 10 days to 4 weeks for the symptoms to show. The initial symptoms of malaria are not specific and it could be mistaken for another illness. The common symptoms are:
In babies irritability, drowsiness, loss of appetite and lethargy
Fever (104°F or above), occurring at regular times
Moderate to severe chills and shivering
Excessive sweating as the fever subsides
Vomiting
Muscle aches
Headaches
Loss of appetite
In severe cases, where malaria affects the brain, symptoms may also include convulsions, seizures and even unconsciousness.
Malaria Diagnosis & Treatment
Malaria is diagnosed by performing a blood test. Once diagnosed, treatment should ideally begin within 24 hours as, if not treated on time, life-threatening complications may arise.
Malaria is treated with anti-malarial drugs, given by mouth, injection or intravenously. Medication should be taken only as prescribed. The dosage depends on the age and weight of a child but is very similar to that of an adult. Once the treatment begins, your child may start feeling better in a couple of days. [Know More - How to Know Is It Malaria or Chikungunya?]
In addition to medication, the following could be done to help your child recover faster:
Plenty of rest
Light and healthy food
Sponge baths to help bring the fever down
In cases where malaria is severe, the child may need to be admitted to a hospital.

Who Is at Risk?
Infants and young children
Travellers coming from areas with no malaria
Pregnant women and their unborn child
Ways to Protect from Malaria Mosquito?
The first step to prevent the spread of malaria is to avoid a mosquito bite. You may try to keep the home environment free from mosquitoes by preventing their breeding in and around the house. Mosquitoes breed and thrive in stagnant water. Maintaining hygiene and cleanliness such as changing the water in flower vases, air coolers, clearing off puddles and other areas where water may collect will help prevent mosquitoes from breeding. The other few things that could be done are:
Avoid dressing your child in dark-colored clothing as dark colors attract mosquitoes
You may dress your child in full sleeves clothing and pants to avoid skin exposure
Mosquito nets may be used when your child naps and during the night. Ensuring to tuck the net under the mattress will prevent gaps to provide easy access for mosquitoes
Wire meshes can be used on windows and doors to prevent mosquitoes and other insects from entering the house. Meshes with velcro stickers are available at most home stores or even online. They can be easily removed and re-attached as and when required
You may keep the air conditioning or fans on in your room. Mosquitoes are known to be less active in cooler temperatures
It is important to draw and dust curtains, especially they are of a dark color, dust corners of sofas and remove objects from near windows as mosquitoes prefer to hide in dark areas
A few drops of citronella oil may be mixed with water and may be used to mop the house. The scent of citronella is known to keep mosquitoes and other insects away
How to Decide Which Repellent is Safest for Your Child?
Since children and babies have sensitive skin, you may want to take the utmost care while selecting a repellent, which suits your child. I have always wondered whether repellent coils, which emit a lot of smoke, are safe for children. As little children, we always had a coil lit up and stayed in the room doing our regular activities in a smoke-filled room. Something always told me that inhaling all that smoke must be harming us in some way!
In the course of my research for this article, I came across the following information regarding repellents (which are safe and which are not).
1. Coil Repellents (e.g. Kachhua or Tortoise coils) and Plug-in repellents (e.g Good Knight Mats and Liquids): The smoke emitted from these types of repellents is not safe as they contain chemicals. Exposure to the chemicals can cause breathing problems, allergic reactions, irritation to the eyes and throat. Long term inhalation may also cause lung cancer.
When using coils or plug-ins, you may keep your child in a separate room to avoid direct exposure to the fumes. You may turn off the repellent and open the windows for a few minutes before taking your child into the room. Leaving a repellent on or a lit-up coil in the room during the night is not advisable. [Know More - How to Protect Child from Malaria?]
2. Mosquito Patches: These are little patches that can be stuck to your child's clothing or can be kept near the bed. The effect lasts for up to 12 hours & is safe as there is no skin contact. These are the brands available: 
Mosbito Mosquito patches - Pack of 12 Rs. 180 and pack of 20- Rs.250.(add the link of mosquito in the review section of the site)
Moscare Mosquito Repellent Patch Blue - Pack of 10-Rs 120.
3.Repellent Creams: Creams are an effective repellent. You may need to watch out for any allergic reactions in your child.
Below Is the Brands Available:
Good Knight Naturals Mosquito Repellent Cream: Contains Lavender and Tulsi and is safe for children. Tube 50mg-Rs.40
Odomos: Contains Aloe Vera. Tube 100gm- Rs.75
4.Repellent spray: The sprays are dermatologically tested and contain no alcohol. Their use has no known side effects or reactions.
Brands available:
Odomos Spray - 100ml-Rs.70
Chicco Spray Natural Protection - The product contains Citronella, which is a natural ingredient. 100ml-Rs.400
5.Mosquito Bands: They contain a natural repellent aroma. Some bands may contain a small concentrate of Citronella. They can be safely used on infants as they are toxic free. The effect of the bands can last up to 240 hours if stored in a sealable pouch when not in use.
Brands available:
Bugs Lock Mosquito Insect Repellent Wrist bands. 1 Band-Rs.199
6.Mosquito Wipes: These are like regular wet wipes and are known to be safe on the skin. The effect of a wipe can last up to 6 hours. They are safe for use on the face and mouth.
Brands available:
Pigeon Anti Mosquito Wet Wipes.12 Wipes-Rs.115
ChiccoWipes - Natural Protection from Insects. Contains Citronella. 15 wipes-Rs.299
Most of the above repellents may be purchased from a regular grocery store or online and the prices may vary from store to store.
A few important points to be kept in mind while selecting a repellent for your child are:
It is always advisable to use a well-known brand of repellent with a proven safety record.
You may need to check with the doctor before using a repellent for babies under the age of 3 months.
You may want to read the list of ingredients on the product before buying it. The repellent should contain no more than of 30%concentration of DEET. DEET is essentially a chemical used in rubber, plastic or paint removers. Since DEET is absorbed by the skin, excessive use of a product containing it may harm your child's sensitive skin.
Is There A Natural Way to Keep Mosquitoes Away?
I remember my grandmother burning Neem leaves at dusk to drive mosquitoes away. Even though we never enjoyed unpleasant as the scent of neem, but it really seemed to keep mosquitoes away all evening. Oils such as Neem, Citronella, Eucalyptus, Lemongrass and also Peppermint are known to be effective insect repellents. They are, however, not recommended to be used directly on your child's skin as the oils are in their pure form and are strong in concentration. Direct application on skin may cause severe allergic reactions. Nowadays, we can easily buy essential oils online but you may want to watch out for adulterated versions of the oils. In this case, too, it is safer to invest in a good and reputed brand(s).
An effective remedy that works for us is putting a few drops of any of the essential oils on a piece of cloth and placing it under the bedsheet at night. This, along with a mosquito net keeps the mosquitoes away and helps protect my children and preventing the spread of malaria.
This content has been checked & validated by Doctors and Experts of the parentune Expert panel. Our panel consists of Neonatologist, Gynecologist, Peadiatrician, Nutritionist, Child Counselor, Education & Learning Expert, Physiotherapist, Learning disability Expert and Developmental Pead.
Kindly
Login
or
Register
to post a comment.
+ Start A Blog
Top Parenting Blogs
Top Parenting Talks
Top Parenting question