Parenting
Sibling conflicts and beyond: Nurturing kids dynamically Created by Parentune Support Updated on Dec 24, 2021 Rahul and Maya are a young educated couple and parents of 6-year-old Aahaan and 4-year-old Saanchi. Rahul works full time in a corporate job while Maya is an entrepreneur taking care of her online retail business. Despite being a committed mother Maya often feels frustrated and helpless when it comes to her children. Many a times she finds herself clueless about how to engage Aahaan and Saanchi in meaningful ways. Rahul feels helpless too, often reminding Maya that he is already doing enough to help.
With the virtual non-existence of the joint families and increasing security concern about children's free play in the neighborhood, parents are finding raising children an uphill task. They find themselves ill-equipped to deal with routine challenges of parenthood, especially the perennial struggle to manage the sibling conflict and ultimately the goal of being a HAPPY FAMILY seems very distant.
What may help a parent to resolve the Sibling Conflict?
Although there is no easy road to parenting but, when it comes to managing siblings one has to find ways to deal with inevitable sibling rivalry and support them to attain desirable attributes such as sharing, caring, fair play, co-operation, collaboration, mutual respect, acceptance and respecting mutual differences by structuring our approach as parents. Here are a few things that I learnt along the way:
• Establishing Clear Rules: To begin with setting the foundation of discipline by establishing firm rules like no hitting, no shouting, no snatching, no throwing things, taking turns and sharing in proportion may be a positive start.
• Volume Control: Establishing that the communication will only happen when the children will speak at an appropriate volume; that is without shouting, scolding, howling or throwing temper tantrums really goes a long way. If the children are displaying an emotional outburst telling them politely that you are keen to listen and support but they need to adhere to the already established rule of volume Control.
• Role Modeling: Though we have a separate Blog on role modeling I would like to revisit the importance of practicing what we preach. Acceptable and unacceptable behavior can be defined by role modeling for complete understanding. For example refusing for food is acceptable but throwing the food; to avoid it, is unacceptable. The child can be asked to openly share the preferences and should be provided with the choices. You can role play and make a 5 year old child play mum and prepare good dishes while the mum or dad can play the child throwing food. Such dramatization may be amusing but it will serve the purpose most of the times.
• Never argue with the children: Offering them simple and clear choices or letting them know what could be done is another way to avoid a conflict from emerging. Arguing; compromises the parent's position as the leader. Evaluating beforehand about what is permitted and what is prohibited and sticking to it perhaps is the most effective way.
• During a conflict situation: A parent may perhaps needs to validate, acknowledge and empathize with children's feelings but always highlight their choice of behaviors and respective consequences and discuss behavioral options for more clarity. For example when children fight amongst themselves over some toy you must acknowledge that you understand their eagerness to play and anger at their sibling but remind them of the rules of taking turns, no hitting, no shouting…and declare the consequence of not adhering like cancelling their story time, favorite cartoon show.
• Review and reward: Educating the children about choices of behavior for conflict resolution and rewarding them for sorting conflicts on their own may end up making a lasting impact. Teaching them through stories (many a times self created) and role-play may perhaps be helpful.
• Formulating a consistent reward and reinforcement system: Remembering that consistency is the key at all times is Ideal. You could develop a reward and reinforcement system keeping in mind what motivates children. Highlighting, acknowledging and appreciating their achievement or deeds may reinforce good behavior. You may further reward them by giving small age-specific goodies.
• Abundant use of hugs, stars, smileys, and brownie points - being creative and infusing the spirit of healthy competition among children has been known to have great success.
*Hints give titles like star of the day; use stickers and charts.
• Facilitating healthy interaction among siblings: Encouraging playing together but making sure that ground rules are followed could do Facilitation of a healthy bonding amongst the children. Flexing your creativity muscles to enliven and enrich the interactions is the way to go.
*For example you can make siblings cooperative and helpful by putting maximum rewards for helping the other.
• Encourage bonding amongst the children: The bond amongst the siblings exists naturally; it is just a matter for nurturing and developing it for a positive effect in their lives. For example; letting the children take turns to do something for the other may be a good start.
• Difference between privileges and responsibilities for their respective ages: This may be quite tricky as the younger child may demand the same freedom as the elder one. Children around 3 years and above are aware of their capabilities, its only a matter of reinforcing the thought in their little minds. A child above 3 years have decent logical skills to understand that his/her mother may not let the 3 year old do certain things that are acceptable when done by the older sibling for example, a 3 years old child may not be allowed to climb the elevators alone while the big 5 year old sis can do it on her own.
• Allocate special time for doing activities together: Activities like singing, dancing, eating and painting have a constructive and positive effect on a child. These activities may contribute towards channelizing the children's energy by stimulating creativity.
• Nurturing the elder child to be the role model: The Younger child may look up to the elder child so planning accordingly and making the elder child understand the value of his actions may result in positive effects on the younger sibling, for example if the elder child shows interest in reading books the younger one automatically follows.
• Special time for each Child: Allocating exclusive attention and time every day to each child helps the child to understand his/ her importance. Using this time to make the child feel special and developing the parent-child bond may lead to a strong foundation of the child.
• Age-appropriate, creative fun activities: There may be times that a parent may need to spend some serious time with the elder child, it could be helping the elder child with homework or taking the elder child to a sports class, in such times engage the younger child with age appropriate alternate activity. Small children usually love playing with play dough; paper cutting with craft scissors hence having them at hand would be helpful. Internet is a wonderful resource to find creative activities for kids. Celebrating art and every creative activity that they do by flaunting their art on refrigerator doors and walls of their room will keep them motivated and creative.
• Last but not the least, keep jealousy at bay – Every child is different and special in his/her own unique way – NO COMPARISONS.
Although the road of parenting is paved with rough pebbles but the parents can make it enriching by willfully designing and executing activities around the values and qualities that they believe their children must ingrain keeping in mind each child's specific needs and preferences.
Above are just a few pointers to get into the thinking gear when it comes to managing your children in creative and exciting ways. Though following these don't promise that you will not be finding any difficulty being a parent but they have certainly proved promising enough to smoothen out the day to day struggles ( I practice them at home and more often than not , it is smooth sailing :-)).
Taking every parenting step with awareness of what will the children learn from myriad familial exchanges and interactions will go a long way in building healthy bonds amongst siblings and will create a lot of respect for a conscientious parent.
Happy Parenting...
Kindly
Login
or
Register
to post a comment.
+ Start A Blog
Top Parenting Blogs
Top Parenting Talks
Top Parenting question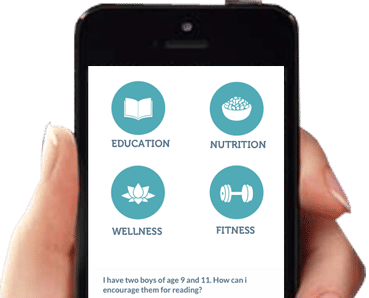 Download Parentune Plus App
Please enter a valid number

{{trans('web/app_labels.text_Heading')}}
{{trans('web/app_labels.text_some_custom_error')}}
{{trans('web/app_labels.text_Heading')}}
{{trans('web/app_labels.text_some_custom_error')}}